Three members of an Eastern European crime group were arrested in a thwarted murder-for-hire plot targeting a U.S. journalist and human rights activist of Iranian origin who is a prominent critic of Iran, Attorney General Merrick Garland announced Friday.
One of the men, 24-year-old New York resident Khalid Mehdiyev, was apprehended in late July with an AK-47-style assault rifle near the victim's home in Brooklyn as he was about to "execute the attack on the victim," according to an indictment unsealed Friday in Manhattan federal court.
Authorities said the plot was conducted at the behest of unidentified individuals in Iran.
The same victim had been the target of an earlier kidnapping plot, which led to the indictment in 2021 of four people who have ties to Iranian intelligence, authorities said.
Masih Alinejad, an exiled Iranian journalist, identified herself in 2021 as the target of the kidnapping plot. Alinejad did not immediately respond to a request for comment.
But in a tweet Friday, she wrote, "I just learned from 12 FBI agents that the 3 men hired by the Iranian regime to kill me on US soil have been indicted."
"The Islamic Revolutionary Guards have been conducting these terrorist operations for four decades. Islamic Republic is ISIS with oil," she wrote in the tweet, which included a video lasting more than two minutes.
"This is the face of a person who was a target of an assassination plot," she said on the video. "Let me make it clear: I'm not scared for my life."
"Because I knew that killing, assassinating, hanging, torturing, raping is in the DNA of the Islamic Republic. And that's why I came to the United States of America, to practice my right, my freedom of expression, to give voice to brave people of Iran who say no to the Islamic Republic."
National Security Advisor Jake Sullivan, in a statement, said, "The law enforcement action today is the latest U.S. disruption of plotting activities against this victim and other Americans."
"It follows a disturbing pattern of Iranian Government-sponsored efforts to kill, torture, and intimidate into silence activists for speaking out for the fundamental rights and freedoms of Iranians around the world," Sullivan said,
The latest plot began in 2022, when members of the Eastern European crime organization known as "Thieves-in-Law," which has ties to Iran, were enlisted to assassinate the victim, according to an indictment, which does not identify the victim by name.
That group's participation in the plot was directed by a man named Rafat Amirov, the group's leader, who lives in Iran and "who was tasked with targeting the Victim by individuals in Iran," according to the indictment, which was unsealed in U.S. District Court in Manhattan.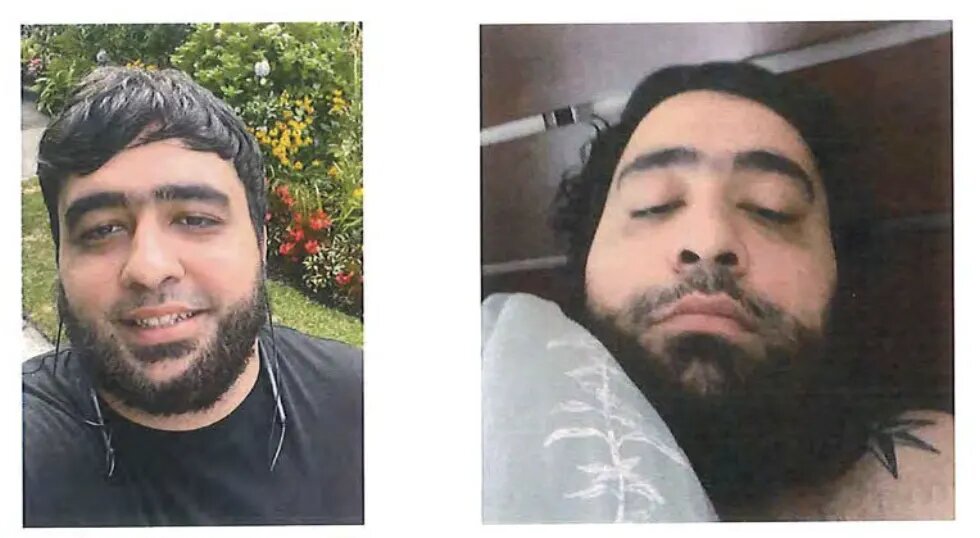 Amirov, 43, was taken into custody on Thursday in New York. He is due to be arraigned Friday in Manhattan federal court.
In addition to him and Mehdiyev, who lives in Yonkers, the other man charged was Polad Omarov, who was arrested on Jan. 4 in the Czech Republic, where he lives. Omarov also lives in Slovenia.
All three men are charged with murder-for-hire, conspiracy to commit murder-for-hire, and conspiracy to commit money laundering. They face a maximum possible prison sentence of 20 years if convicted of the money laundering count, and a 10-year maximum prison term for each of the murder-for-hire charges.
Mehdiyev also is charged with possessing a firearm with an obliterated serial number, which has a maximum prison sentence of five years.
The indictment says that Amirov directed Omarov, who is a member of the crime group, in the plot to kill the journalist.
Omarov, in turn, directed Mehdiyev "to carry out the plot against the victim," the indictment says.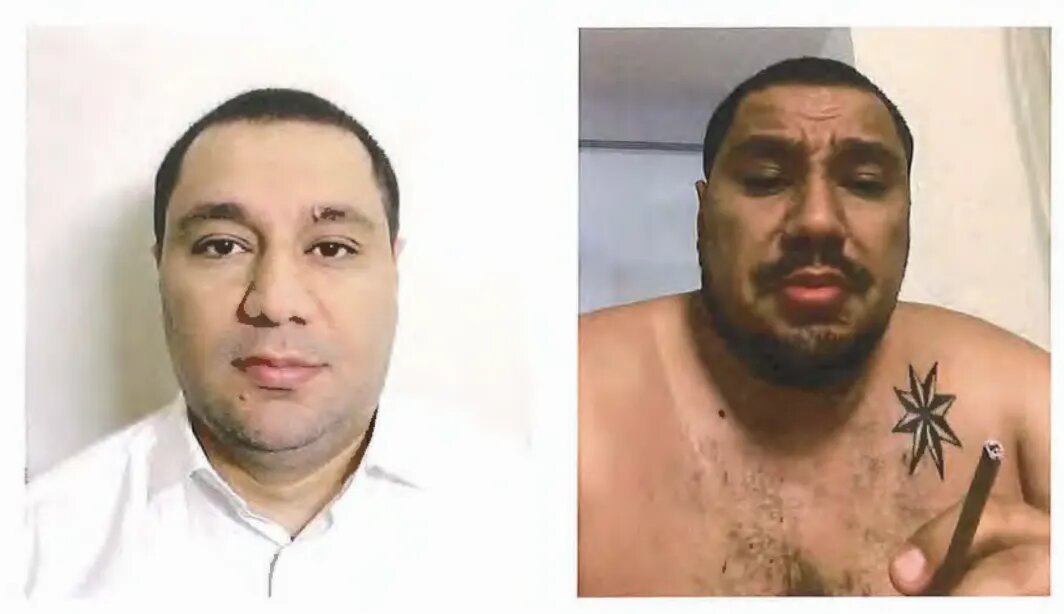 Amirov and Omarov arranged for $30,000 in cash to be paid to Mehdiyev, who then obtained the rifle, at least 66 rounds of ammunition, and two ammo magazines, according to that charging document.
Mehdiyev bragged in electronic communications that he had procured a "war machine," authorities said.
Mehdiyev, at the instruction of the other men, surveilled the target and members of her family and took photos and videos of her home and the surrounding neighborhood, the indictment says.
He also "devised a scheme to lure the Victim out of the Victim's house," according to the indictment.
When he was arrested near the target's home, the assault rifle he had was found to have an obliterated serial number, the indictment says.

⬇️ Top Picks for You ⬇️
Biden Dog Bites Another Secret Service Agent; 11th Incident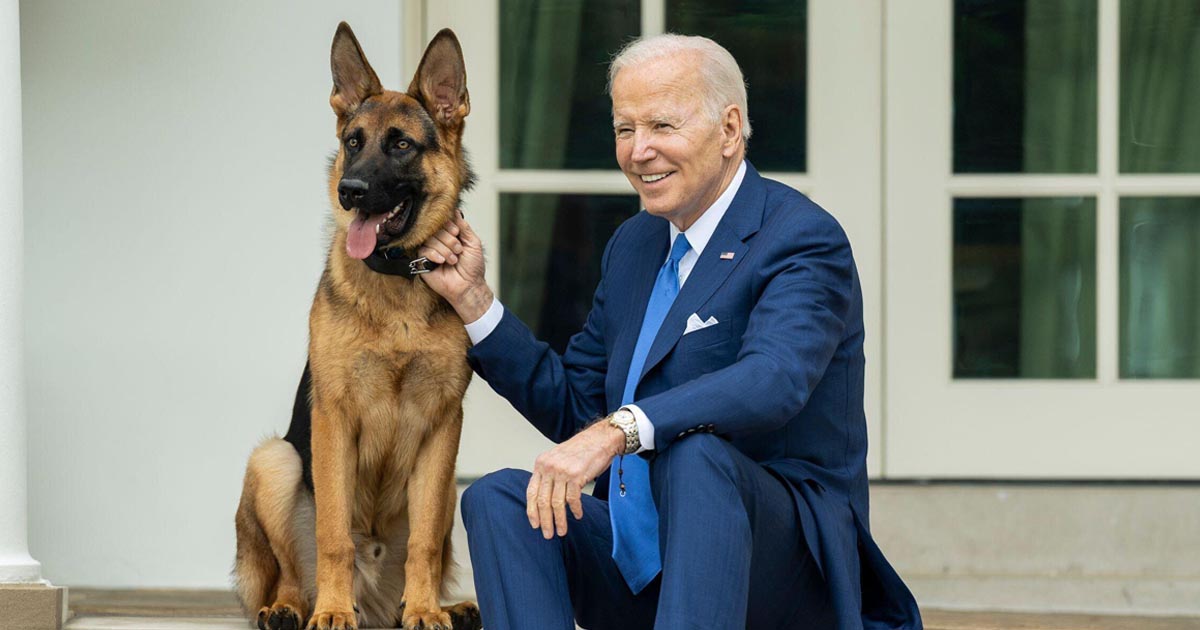 President Joe Biden's younger dog, Commander, bit another US Secret Service agent at the White House Monday evening, CNN has learned, the 11th known biting incident involving the 2-year-old German Shepherd.
"Yesterday around 8 p.m., a Secret Service Uniformed Division police officer came in contact with a First Family pet and was bitten. The officer was treated by medical personnel on complex," USSS chief of communications Anthony Guglielmi told CNN in a statement.
The injured officer spoke with Secret Service Uniformed Division Chief Alfonso M. Dyson Sr. on Tuesday and is doing OK, Guglielmi said.
Commander has been involved in at least 11 biting incidents at the White House and in Delaware, according to CNN reporting and US Secret Service email correspondence, including a November 2022 incident where an officer was hospitalized after the dog clamped down on their arms and thighs.
White House officials said in July that the Bidens were working through new training and leashing protocols for the family pet following the incidents.
Asked by CNN whether the new training had taken place or if any further action would be sought, Elizabeth Alexander, communications director for the first lady, said in a statement that "the First Family continues to work on ways to help Commander handle the often unpredictable nature of the White House grounds."
"The President and First Lady are incredibly grateful to the Secret Service and Executive Residence staff for all they do to keep them, their family, and the country safe," she continued.
Another of Biden's dogs, Major, was involved in biting incidents at the White House. The German Shepherd later moved out of the White House, and Commander arrived at the White House in 2021.
The July email correspondence, obtained through Freedom of Information Act requests by the conservative group Judicial Watch, reflected 10 incidents.
In one incident in October, first lady Dr. Jill Biden "couldn't regain control" of the dog as it charged a member of Secret Service staff.
"I believe it's only a matter of time before an agent/officer is attacked or bit," the staff member warned in an email.
While Secret Service agents are not responsible for the handling of the first family's pets, they can come into frequent contact with the animals.
"This isn't a Secret Service thing. This is a this is a workplace safety issue," CNN contributor and former USSS agent Jonathan Wackrow told CNN.
"There's uniqueness here where it's the residence of the president of the United States, but it's also the workplace for hundreds, thousands of people. And you can't bring a hazard into the workplace. And that's what is essentially happening with this dog. One time you can say it's an accident, but now multiple incidents, it's a serious issue," he added.
Wackrow called it a "significant hazard" for agents on duty at the White House residence.
"I'm sure that the Bidens love the dog. I'm sure that it's a member of the family like every dog is, but you're creating a significant hazard to those who support you – support the office of the president," he said.