The 18-year-old gunman who shot and killed three people and wounded six others, including two law enforcement officers, in Farmington, New Mexico, used three guns, the city's police chief said Monday in a video news statement.
Police Chief Steve Hebbe said the assailant, who was killed by responding officers, used an AR-15-style rifle and two other guns as he roamed a quarter-mile area through a neighborhood Monday morning.
The gunman killed three people, wounded two law enforcement officers and four civilians. He shot at least six houses and three vehicles before he encountered Farmington Police officers shortly after 11 a.m. MDT.
The rampage seems to be random, the chief said.
"There were no schools, no churches, no individuals targeted," he said, adding the shooter appeared to fire at what "entered his head."
San Juan Regional Medical Center in Farmington received seven patients, spokesperson Laura Werbner told CNN in an email. Werbner said she could not comment on the patients' conditions.
The chief said a New Mexico State Police officer who was shot drove himself to the medical center and is still hospitalized.
"He's doing well at this moment," Stebbe added.
A Farmington Police officer who was also wounded by gunfire has already been released from the hospital, the chief said.
"The event is difficult to understand, how something like this happens," he said. "But we are doing the best that we can to piece through (evidence), and talk with family members of the suspect to piece through what was going on" and determine a motive, he added.
The crime scene is "wide and complex" and it will take time to figure out what happened, Stebbe said.
Authorities didn't identify any victims or the shooter. The chief said police expect to hold another news conference Tuesday afternoon.
The Phoenix division of the Bureau of Alcohol, Tobacco, Firearms and Explosives (ATF) earlier tweeted that it was "responding to a report of a mass shooting" in Farmington.
New Mexico Gov. Michelle Lujan Grisham said she is praying for the victims and their families and has directed the state to support the investigative efforts of the city and county.
"Although details continue to emerge about this incident, this serves as yet another reminder of how gun violence destroys lives in our state and our country every single day," she said in a statement. "This administration will not stop fighting the epidemic of gun violence from every angle possible."
Farmington Mayor Nate Duckett said he has received calls of support from the White House, lawmakers in Washington, the Navajo Nation and mayors throughout the state.
"We are a resilient community, a community that cares for each other," Duckett said. "In the face of adversity, we must stand together, comfort one another, and make a determined effort to heal these wounds so we can emerge stronger and not allow this act of violence to define us."
About 46,400 people live in Farmington, which is in northwestern New Mexico, just south of the Colorado state line. It is about 150 miles northwest of Albuquerque and about 50 miles from the Four Corners area where the borders of New Mexico, Arizona, Colorado and Utah intersect.

⬇️ Top Picks for You ⬇️
Senate Democrats Authorize Supreme Court Ethics Subpoenas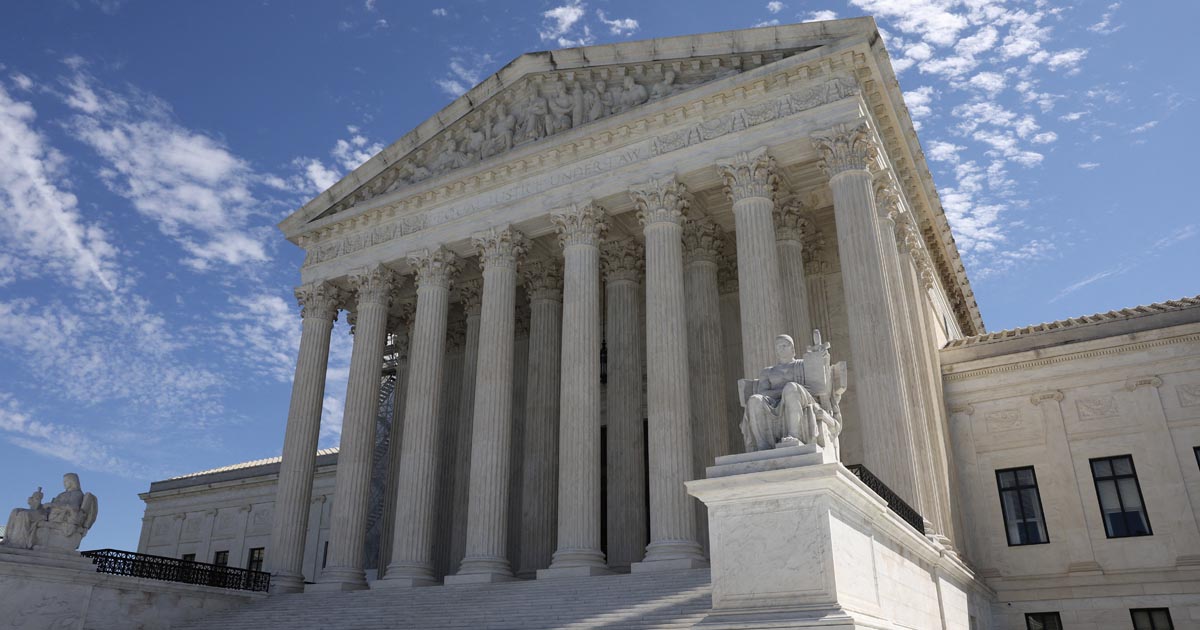 A Democratic-led U.S. Senate panel on Thursday authorized subpoenas to two influential conservatives – Harlan Crow and Leonard Leo – as part of an ethics inquiry spurred by reports of undisclosed largesse directed to some conservative Supreme Court justices.
The Judiciary Committee voted to authorize the subpoenas for Crow, a billionaire Republican donor and benefactor of conservative Justice Clarence Thomas, and Leo, a legal activist who was instrumental in compiling Republican former President Donald Trump's list of potential Supreme Court nominees.
Republican senators walked out of the contentious committee meeting in protest while Democrats cast votes. Some Republicans later questioned the vote's legitimacy, accusing Democrats of violating procedural rules.
"The subpoena clearly wasn't legal," Republican Senator John Kennedy, a committee member, said after the vote.
Senator Dick Durbin, the panel's chairman, said subpoenas were necessary due to the refusal by Crow and Leo for months to voluntarily comply with its previous requests for information. This included itemized lists of all gifts, transportation and lodging provided to any Supreme Court justice.
Durbin also renewed his criticism of a new code of conduct announced by the court on Nov. 13 and promised to continue to pursue the committee's ethics investigation.
"Without an enforcement mechanism, this code of conduct, while a step in a positive direction, cannot restore the public's faith in the court," Durbin said.
Senator Lindsey Graham, the committee's top Republican, told the meeting that Democrats were engaged in a "jihad" against the Supreme Court, whose 6-3 conservative majority has handed major defeats to liberals in recent years on matters including abortion, gun rights and student debt relief.
"When you say you don't want to destroy the Roberts Court, I don't believe you," Graham said, referring to the court under the leadership of conservative Chief Justice John Roberts. "I don't believe a word you're saying."
The committee vote authorized Durbin to issue the subpoenas, which he could do unilaterally, according to a Democratic committee staffer.
If the subpoena recipients fail to comply, Democrats would need 60 votes in the 100-seat Senate to initiate a civil enforcement action, meaning they would need the support of some Republicans. The Democrats also would have the option to make a referral to the U.S. Justice Department, which could choose to pursue criminal contempt proceedings against the subpoena recipients.
Lawyers for Leo and Crow in letters to the committee have criticized the committee's information requests as lacking a proper legal justification. Crow's lawyer had proposed turning over a narrower range of information but Democrats rebuffed that offer, according to the panel's Democratic members.
The news outlet ProPublica reported this year on Thomas's failure to disclose luxury trips and real estate transactions involving Crow, a Texas businessman.
The outlet also reported that Leo helped organize a luxury fishing trip in Alaska attended by conservative Justice Samuel Alito, who failed to disclose taking a private jet provided by billionaire hedge fund manager Paul Singer. Trump chose all three of his appointees to the court from lists of candidates that Leo played a key role in drawing up.
Thomas has said he believed the Crow-funded trips were "personal hospitality" and thus exempt from disclosure requirements, and that his omission of the real estate transaction was inadvertent.
Alito, regarding the flight, said that Singer had "allowed me to occupy what would have otherwise been an unoccupied seat."