Five former Memphis Police Department officers are in custody and face several charges after their involvement in the death of a 29-year-old male, who died earlier this month in a hospital days after a confrontation with authorities.
Tyre Nichols died on January 10, three days after Memphis police pulled him over in a traffic stop, local media reported. Nichols, and the five former police officers involved, are black.
Authorities stopped Nichols on January 7 for "reckless driving" near Raines Road and Ross Road in Memphis, Fox News reported.
Police told local media that during the stop, a "confrontation occurred," at which point Nichols ran away from police on foot as they attempted to apprehend him.
"While attempting to take the suspect into custody, another confrontation occurred; however, the suspect was ultimately apprehended," MPD said. "Afterward the suspect complained of having shortness of breath, at which point an ambulance was called to the scene."
Officers Tadarrius Bean, Demetrius Haley, Emmit Martin III, Desmond Mills, Jr., and Justin Smith have all been charged with two counts of official misconduct, local media reported, with one count of official oppression, second-degree murder, aggravated assault-act in concert, and two counts of aggravated kidnapping.
Local media reported authorities were charged with "official misconduct [through] unauthorized exercise of official power, official misconduct [through] failure to perform a duty imposed by law, official oppression, second-degree murder, aggravated assault – act in concert, aggravated kidnapping causing bodily injury, and aggravated kidnapping while possessing a weapon."
Local media reported that Haley and Martin are in jail on a $350,000 bond, while Smith, Mills, and Bean were booked on a $250,000 bond.
Attorney Bill Massey, representing Martin, told local media he was indicted and turned himself in to authorities.
Memphis Police Chief Cerelyn Davis issued a statement Wednesday night about the investigation.
"In light of the horrific circumstances surrounding the death of Tyre Nichols, it is absolutely incumbent upon me, your chief, to address the status of what the Memphis Police Department is doing, has done, and will continue to do in furtherance of finding truth in this tragic loss, ensuring we communicate with honesty and transparency, and that there is absolute accountability for those responsible for Tyre's death," Davis said.
"This is not just a professional failing," Davis said, according to Fox News. "This is a failing of basic humanity toward another individual," adding the five officers involved in Nichols' death, "failed our community, and they failed the Nichols family."
Davis further noted Nichols' death as "heinous, reckless, and inhumane," saying the video footage of Nichols' confrontation with authorities would be released in the coming days "in the vein of transparency."
"I expect you to feel what the Nichols family feels," Davis said. "I expect you to feel outraged by the disregard for basic human rights as our police officers have taken an oath to do the opposite of what transpired on the video."
Davis asked the public to refrain from violently reacting upon the release of the footage.
Family members of Nichols viewed the police body cam footage on Monday.
Civil rights attorney Ben Crump, representing Nichols' family members, called the video "appalling, heinous, violent, and troublesome" in a press conference, adding that Nichols' mother could not sit through more than a minute of the video.
Memphis residents told The Daily Wire about concerns surrounding protests and riots from groups like Black Lives Matter and antifa activists in the aftermath of the video of Nichols' confrontation with authorities.
Since the Shelby County District Attorney confirmed its new George Soros-backed district attorney, Steven Mulory, residents have claimed crime in Memphis has increased while punishment for criminals has decreased.
The Tennessee Bureau of Investigation told The Daily Wire authorities have "no insight" on reports of protests or riots forming.

⬇️ Top Picks for You ⬇️
Biden Dog Bites Another Secret Service Agent; 11th Incident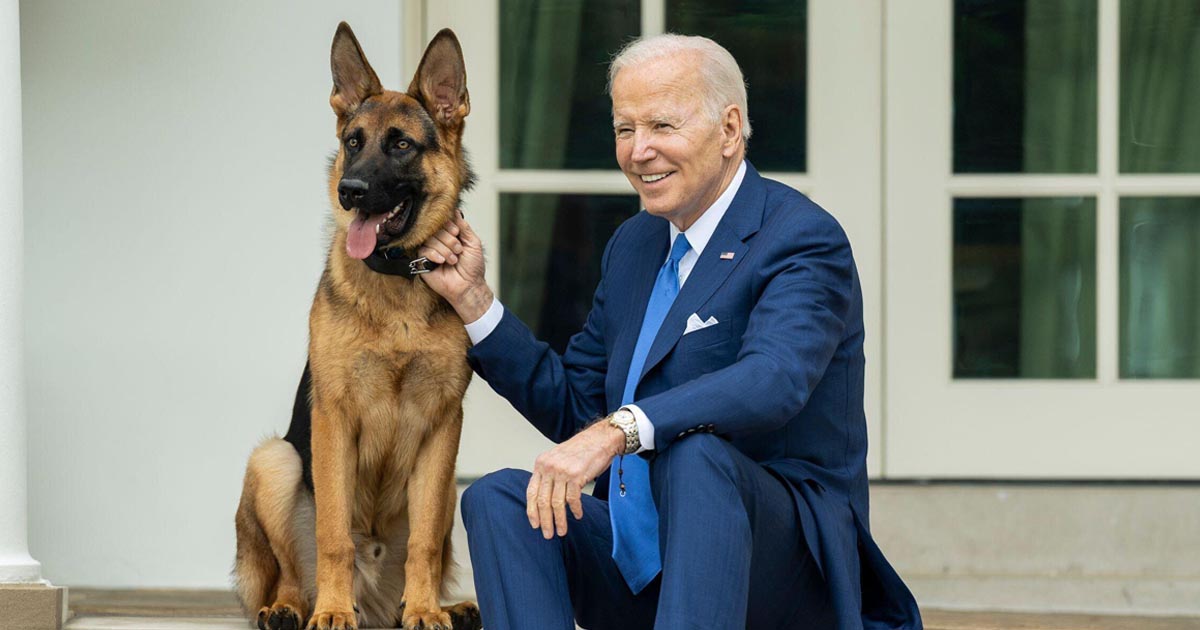 President Joe Biden's younger dog, Commander, bit another US Secret Service agent at the White House Monday evening, CNN has learned, the 11th known biting incident involving the 2-year-old German Shepherd.
"Yesterday around 8 p.m., a Secret Service Uniformed Division police officer came in contact with a First Family pet and was bitten. The officer was treated by medical personnel on complex," USSS chief of communications Anthony Guglielmi told CNN in a statement.
The injured officer spoke with Secret Service Uniformed Division Chief Alfonso M. Dyson Sr. on Tuesday and is doing OK, Guglielmi said.
Commander has been involved in at least 11 biting incidents at the White House and in Delaware, according to CNN reporting and US Secret Service email correspondence, including a November 2022 incident where an officer was hospitalized after the dog clamped down on their arms and thighs.
White House officials said in July that the Bidens were working through new training and leashing protocols for the family pet following the incidents.
Asked by CNN whether the new training had taken place or if any further action would be sought, Elizabeth Alexander, communications director for the first lady, said in a statement that "the First Family continues to work on ways to help Commander handle the often unpredictable nature of the White House grounds."
"The President and First Lady are incredibly grateful to the Secret Service and Executive Residence staff for all they do to keep them, their family, and the country safe," she continued.
Another of Biden's dogs, Major, was involved in biting incidents at the White House. The German Shepherd later moved out of the White House, and Commander arrived at the White House in 2021.
The July email correspondence, obtained through Freedom of Information Act requests by the conservative group Judicial Watch, reflected 10 incidents.
In one incident in October, first lady Dr. Jill Biden "couldn't regain control" of the dog as it charged a member of Secret Service staff.
"I believe it's only a matter of time before an agent/officer is attacked or bit," the staff member warned in an email.
While Secret Service agents are not responsible for the handling of the first family's pets, they can come into frequent contact with the animals.
"This isn't a Secret Service thing. This is a this is a workplace safety issue," CNN contributor and former USSS agent Jonathan Wackrow told CNN.
"There's uniqueness here where it's the residence of the president of the United States, but it's also the workplace for hundreds, thousands of people. And you can't bring a hazard into the workplace. And that's what is essentially happening with this dog. One time you can say it's an accident, but now multiple incidents, it's a serious issue," he added.
Wackrow called it a "significant hazard" for agents on duty at the White House residence.
"I'm sure that the Bidens love the dog. I'm sure that it's a member of the family like every dog is, but you're creating a significant hazard to those who support you – support the office of the president," he said.