New York State Police arrested Academy and Emmy award-winning actress Susan Sarandon and former lieutenant gubernatorial candidate Ana Maria Archila, among more than a dozen advocates, Monday as part of a rally to fight for higher wages for tipped workers in New York.
Sarandon and Archila were among about a dozen activists with One Fair Wage to cause a disruption after rallying in the Capitol earlier Monday afternoon to eliminate the subminimum wage for tipped workers.
Lawmakers passed the 2023-24 $229 billion spending plan last week and included increasing the statewide minimum wage to $17 an hour before indexing future increases to inflation.
Watch:
Police left activists alone for several minutes. Several were confused why they weren't getting arrested.
After blocking security for several minutes and pushing against officers, Susan Sarandon and @AnaMariaforNY were finally one of several to be arrested. pic.twitter.com/gRDq1DJfB5

— Kate Lisa (@KaitlynnLisa) May 8, 2023
Dozens of mothers and service workers from across the state rallied with lawmakers angry the wage increases in the latest budget do not include tipped restaurant workers — a workforce made up of mostly women and single Black and brown mothers.
The group then proceeded to the security entrance in the Concourse heading in to the Capitol, blocking entrances and pushing against State Police troopers in attempts to get arrested. Some police officers said they did not intend to arrest the activists they way they wanted. They started making arrests after more than 20 minutes.
A State Police spokesperson did not respond to a request for the total number of people arrested, their names, ages or hometowns.
The group is pushing for the Legislature to pass proposed legislation to establish a grant program for restaurants to afford raising wages for workers as soon as possible, and a business plan going forward.
"The fight for gender justice is the fight for wage justice. The fight for gender justice is the fight for worker justice," sponsor Assemblywoman Jessica González-Rojas said. "While New York State's efforts to raise minimum wages for some workers is a step in the right direction, it's unconscionable that subminimum wage workers are still being left out of those wage increases. We cannot and must not leave our tipped workers behind."
Restaurant owners and other leaders in the service industry push back against this proposal to eliminate the tip credit. They argue such abuse is wage theft that must be reported to the state Labor Department and proper oversight agencies.
"Eliminating the tip credit isn't what restaurant workers want," said Maggie Raczynski, an employee at J.J. Rafferty's in Albany County. "Lawmakers need to listen to thge hardworking servers and bartenders on the floor during service — not paid advocates who are pushing their own agenda. The tip credit allows me to earn well above the minimum wage all while supporting myfamily in a flexibe work environment."
Wages for tipped workers declined about 25% in 2016 when the statewide minimum wage was increased to $15 and did not include them, according to a recent One Fair Wage report.

⬇️ Top Picks for You ⬇️
Senate Democrats Authorize Supreme Court Ethics Subpoenas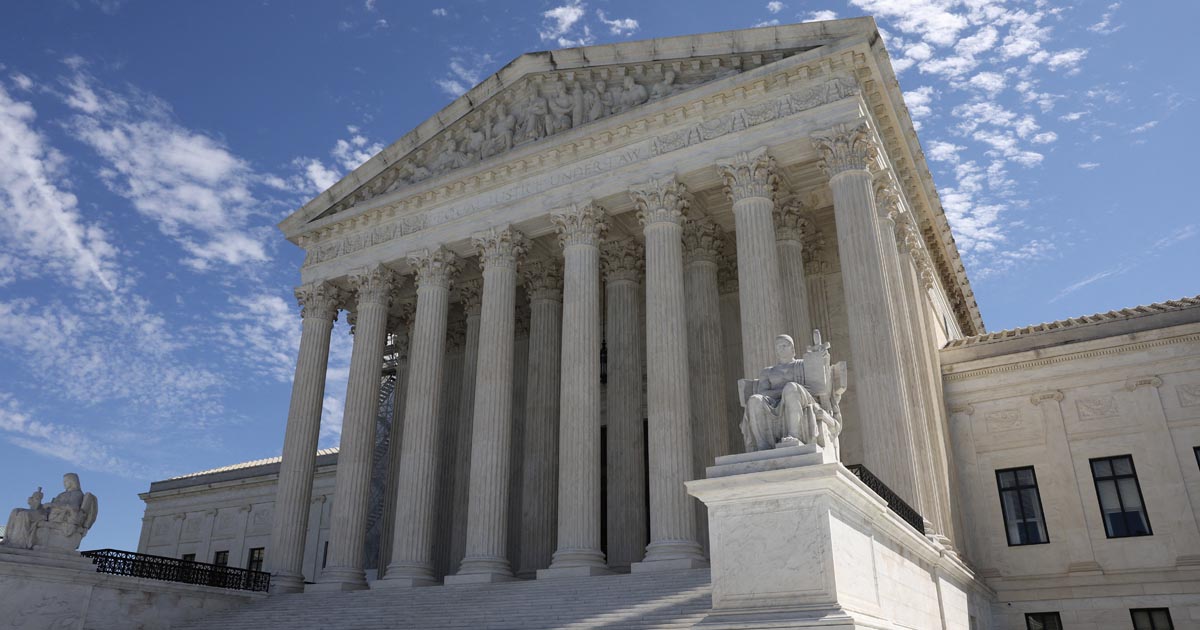 A Democratic-led U.S. Senate panel on Thursday authorized subpoenas to two influential conservatives – Harlan Crow and Leonard Leo – as part of an ethics inquiry spurred by reports of undisclosed largesse directed to some conservative Supreme Court justices.
The Judiciary Committee voted to authorize the subpoenas for Crow, a billionaire Republican donor and benefactor of conservative Justice Clarence Thomas, and Leo, a legal activist who was instrumental in compiling Republican former President Donald Trump's list of potential Supreme Court nominees.
Republican senators walked out of the contentious committee meeting in protest while Democrats cast votes. Some Republicans later questioned the vote's legitimacy, accusing Democrats of violating procedural rules.
"The subpoena clearly wasn't legal," Republican Senator John Kennedy, a committee member, said after the vote.
Senator Dick Durbin, the panel's chairman, said subpoenas were necessary due to the refusal by Crow and Leo for months to voluntarily comply with its previous requests for information. This included itemized lists of all gifts, transportation and lodging provided to any Supreme Court justice.
Durbin also renewed his criticism of a new code of conduct announced by the court on Nov. 13 and promised to continue to pursue the committee's ethics investigation.
"Without an enforcement mechanism, this code of conduct, while a step in a positive direction, cannot restore the public's faith in the court," Durbin said.
Senator Lindsey Graham, the committee's top Republican, told the meeting that Democrats were engaged in a "jihad" against the Supreme Court, whose 6-3 conservative majority has handed major defeats to liberals in recent years on matters including abortion, gun rights and student debt relief.
"When you say you don't want to destroy the Roberts Court, I don't believe you," Graham said, referring to the court under the leadership of conservative Chief Justice John Roberts. "I don't believe a word you're saying."
The committee vote authorized Durbin to issue the subpoenas, which he could do unilaterally, according to a Democratic committee staffer.
If the subpoena recipients fail to comply, Democrats would need 60 votes in the 100-seat Senate to initiate a civil enforcement action, meaning they would need the support of some Republicans. The Democrats also would have the option to make a referral to the U.S. Justice Department, which could choose to pursue criminal contempt proceedings against the subpoena recipients.
Lawyers for Leo and Crow in letters to the committee have criticized the committee's information requests as lacking a proper legal justification. Crow's lawyer had proposed turning over a narrower range of information but Democrats rebuffed that offer, according to the panel's Democratic members.
The news outlet ProPublica reported this year on Thomas's failure to disclose luxury trips and real estate transactions involving Crow, a Texas businessman.
The outlet also reported that Leo helped organize a luxury fishing trip in Alaska attended by conservative Justice Samuel Alito, who failed to disclose taking a private jet provided by billionaire hedge fund manager Paul Singer. Trump chose all three of his appointees to the court from lists of candidates that Leo played a key role in drawing up.
Thomas has said he believed the Crow-funded trips were "personal hospitality" and thus exempt from disclosure requirements, and that his omission of the real estate transaction was inadvertent.
Alito, regarding the flight, said that Singer had "allowed me to occupy what would have otherwise been an unoccupied seat."