The House is expected to consider this week a measure that aims to formally rebuke and impose a hefty fine against Rep. Adam Schiff (D-CA) for playing up allegations of collusion between Russia and former President Donald Trump.
Rep. Anna Paulina Luna (R-FL), a Trump ally, announced on Tuesday that she expects her privileged resolution, meant to be fast-tracked for consideration, will likely get a vote Thursday morning.
.@RepLuna introduces resolution "censuring and condemning Adam Schiff, Representative of California…" pic.twitter.com/0miNRsYw8h

— CSPAN (@cspan) June 13, 2023
The measure seeks to have the House formally censure and condemn Schiff "for his egregious abuse of the trust of the American people," according to Luna's office. Schiff should also be fined $16 million, roughly half the cost of special counsel Robert Mueller's investigation into Russian election interference, pending an investigation by the House Ethics Committee if it finds he lied and abused sensitive information, Luna said.
Mueller's inquiry explored alleged links between the Russian government and Trump's 2016 campaign, but ultimately did not find a criminal conspiracy. Luna's resolution mostly accuses Schiff of telling falsehoods about the Russia matter, but does also mention issues related to the Ukraine-focused impeachment inquiry against Trump.
"It is the obligation of House Leadership to back up this motion for the American people and hold this feckless man accountable," Luna said in a statement.
Republicans have long accused Schiff, who served as chairman of the committee for four years, of being a repeat liar, particularly because he insisted there was evidence of collusion. GOP frustration with Schiff led House Speaker Kevin McCarthy (R-CA) to kick him off the intelligence panel earlier in January after Republicans took over control of the House. In addition to her censure motion, Luna has pushed to expel Schiff, though that effort has not succeeded.
A leading House Democrat said a procedural vote on the censure resolution would likely take place on Wednesday, while House Majority Leader Steve Scalise (R-LA) said he supports the measure and is working with Luna on the "best timing" to bring it to the House floor to help it pass.
I support @RepLuna's resolution to censure Adam Schiff, and I'm working with her on the best timing to bring it to the House Floor to help it pass.

— Steve Scalise (@SteveScalise) June 13, 2023
Schiff, who is now running for the seat held by Sen. Dianne Feinstein (D-CA), issued a defiant tweet from his campaign account, making reference to Trump's indictment in a federal documents case.
"Rep. Anna Paulina Luna just walked off the House floor — after she read the resolution to censure and fine me $16 million. The vote will be in the next 48 hours to distract from Trump's indictment and retaliate against me for impeaching him. But I'm not backing down," Schiff said. He also shared a link to a fundraising page.

⬇️ Top Picks for You ⬇️
Senate Democrats Authorize Supreme Court Ethics Subpoenas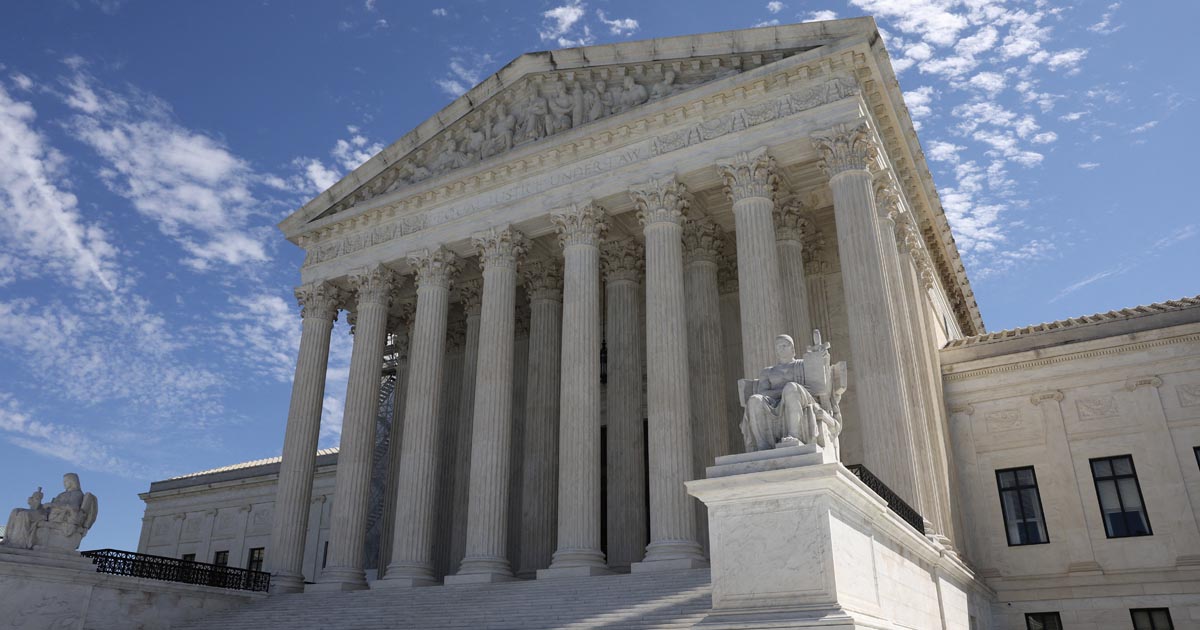 A Democratic-led U.S. Senate panel on Thursday authorized subpoenas to two influential conservatives – Harlan Crow and Leonard Leo – as part of an ethics inquiry spurred by reports of undisclosed largesse directed to some conservative Supreme Court justices.
The Judiciary Committee voted to authorize the subpoenas for Crow, a billionaire Republican donor and benefactor of conservative Justice Clarence Thomas, and Leo, a legal activist who was instrumental in compiling Republican former President Donald Trump's list of potential Supreme Court nominees.
Republican senators walked out of the contentious committee meeting in protest while Democrats cast votes. Some Republicans later questioned the vote's legitimacy, accusing Democrats of violating procedural rules.
"The subpoena clearly wasn't legal," Republican Senator John Kennedy, a committee member, said after the vote.
Senator Dick Durbin, the panel's chairman, said subpoenas were necessary due to the refusal by Crow and Leo for months to voluntarily comply with its previous requests for information. This included itemized lists of all gifts, transportation and lodging provided to any Supreme Court justice.
Durbin also renewed his criticism of a new code of conduct announced by the court on Nov. 13 and promised to continue to pursue the committee's ethics investigation.
"Without an enforcement mechanism, this code of conduct, while a step in a positive direction, cannot restore the public's faith in the court," Durbin said.
Senator Lindsey Graham, the committee's top Republican, told the meeting that Democrats were engaged in a "jihad" against the Supreme Court, whose 6-3 conservative majority has handed major defeats to liberals in recent years on matters including abortion, gun rights and student debt relief.
"When you say you don't want to destroy the Roberts Court, I don't believe you," Graham said, referring to the court under the leadership of conservative Chief Justice John Roberts. "I don't believe a word you're saying."
The committee vote authorized Durbin to issue the subpoenas, which he could do unilaterally, according to a Democratic committee staffer.
If the subpoena recipients fail to comply, Democrats would need 60 votes in the 100-seat Senate to initiate a civil enforcement action, meaning they would need the support of some Republicans. The Democrats also would have the option to make a referral to the U.S. Justice Department, which could choose to pursue criminal contempt proceedings against the subpoena recipients.
Lawyers for Leo and Crow in letters to the committee have criticized the committee's information requests as lacking a proper legal justification. Crow's lawyer had proposed turning over a narrower range of information but Democrats rebuffed that offer, according to the panel's Democratic members.
The news outlet ProPublica reported this year on Thomas's failure to disclose luxury trips and real estate transactions involving Crow, a Texas businessman.
The outlet also reported that Leo helped organize a luxury fishing trip in Alaska attended by conservative Justice Samuel Alito, who failed to disclose taking a private jet provided by billionaire hedge fund manager Paul Singer. Trump chose all three of his appointees to the court from lists of candidates that Leo played a key role in drawing up.
Thomas has said he believed the Crow-funded trips were "personal hospitality" and thus exempt from disclosure requirements, and that his omission of the real estate transaction was inadvertent.
Alito, regarding the flight, said that Singer had "allowed me to occupy what would have otherwise been an unoccupied seat."