The Department of Energy revealed a proposed rule Wednesday that would set a new "energy conservation standard" for gas stoves and electric cooking equipment, according to an announcement.
The DOE's proposed rule-making would create energy efficiency standards for newly manufactured gas stoves, but wouldn't cap consumers' usage of them, according to the rule. In January, a commissioner at the Consumer Product Safety Commission told Bloomberg that the Biden administration was considering a nationwide ban on gas stoves, citing a December 2022 study claiming the stoves account for roughly 12.7% of childhood asthma cases in the U.S.
However, the study itself was partially funded by two nonprofits that are pushing for American households to use electric stoves. A separate 2013 study found that there was "no evidence of an association between the use of gas as a cooking fuel and either asthma symptoms or asthma diagnosis" after sampling 500,000 children worldwide.
"Any new or amended energy conservation standard must be designed to achieve the maximum improvement in energy efficiency that DOE determines is technologically feasible and economically justified," a summary of the proposed rule said. Most importantly, this legislation will target electric stoves for the very first time on the condition that they may not use a linear power supply.
The rule would improve the nation's energy saving by at least 3.4% compared to a scenario where these standards were not applied and better the security and reliability of the American energy system, according to DOE.
"The Energy Policy and Conservation Act, as amended ("EPCA"), prescribes energy conservation standards for various consumer products and certain commercial and industrial equipment, including consumer conventional cooking products. EPCA also requires the U.S. Department of Energy ("DOE") to periodically determine whether more-stringent standards would be technologically feasible and economically justified, and would result in significant energy savings," according to the rule.

⬇️ Top Picks for You ⬇️
Biden Dog Bites Another Secret Service Agent; 11th Incident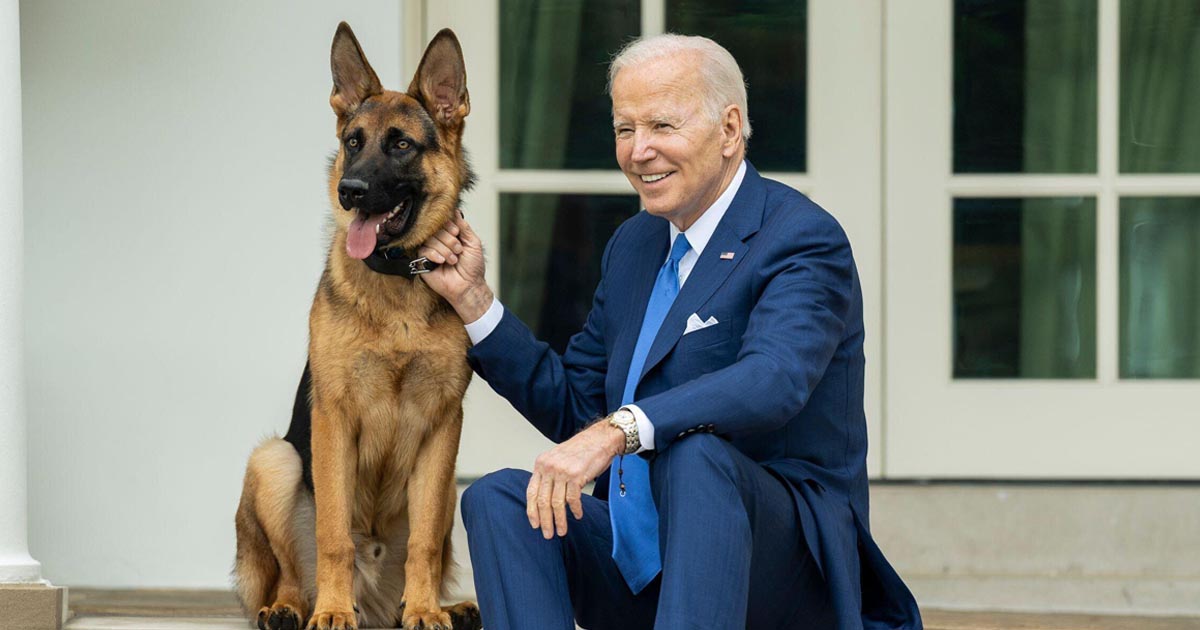 President Joe Biden's younger dog, Commander, bit another US Secret Service agent at the White House Monday evening, CNN has learned, the 11th known biting incident involving the 2-year-old German Shepherd.
"Yesterday around 8 p.m., a Secret Service Uniformed Division police officer came in contact with a First Family pet and was bitten. The officer was treated by medical personnel on complex," USSS chief of communications Anthony Guglielmi told CNN in a statement.
The injured officer spoke with Secret Service Uniformed Division Chief Alfonso M. Dyson Sr. on Tuesday and is doing OK, Guglielmi said.
Commander has been involved in at least 11 biting incidents at the White House and in Delaware, according to CNN reporting and US Secret Service email correspondence, including a November 2022 incident where an officer was hospitalized after the dog clamped down on their arms and thighs.
White House officials said in July that the Bidens were working through new training and leashing protocols for the family pet following the incidents.
Asked by CNN whether the new training had taken place or if any further action would be sought, Elizabeth Alexander, communications director for the first lady, said in a statement that "the First Family continues to work on ways to help Commander handle the often unpredictable nature of the White House grounds."
"The President and First Lady are incredibly grateful to the Secret Service and Executive Residence staff for all they do to keep them, their family, and the country safe," she continued.
Another of Biden's dogs, Major, was involved in biting incidents at the White House. The German Shepherd later moved out of the White House, and Commander arrived at the White House in 2021.
The July email correspondence, obtained through Freedom of Information Act requests by the conservative group Judicial Watch, reflected 10 incidents.
In one incident in October, first lady Dr. Jill Biden "couldn't regain control" of the dog as it charged a member of Secret Service staff.
"I believe it's only a matter of time before an agent/officer is attacked or bit," the staff member warned in an email.
While Secret Service agents are not responsible for the handling of the first family's pets, they can come into frequent contact with the animals.
"This isn't a Secret Service thing. This is a this is a workplace safety issue," CNN contributor and former USSS agent Jonathan Wackrow told CNN.
"There's uniqueness here where it's the residence of the president of the United States, but it's also the workplace for hundreds, thousands of people. And you can't bring a hazard into the workplace. And that's what is essentially happening with this dog. One time you can say it's an accident, but now multiple incidents, it's a serious issue," he added.
Wackrow called it a "significant hazard" for agents on duty at the White House residence.
"I'm sure that the Bidens love the dog. I'm sure that it's a member of the family like every dog is, but you're creating a significant hazard to those who support you – support the office of the president," he said.