The White House on Jan. 11 said President Joe Biden doesn't support a ban on natural gas stoves, after a consumer safety official suggested a ban is on the table for a meeting later this year.
U.S. Consumer Product Safety (CPSC) Commissioner Richard Trumka Jr. told Bloomberg News earlier this week that natural gas stoves, used by millions of Americans every day, are a "hidden hazard" and said that "any option is on the table."
"Products that can't be made safe can be banned," he said, adding that federal agencies could set "standards on emissions from the appliances." He and Bloomberg cited a December 2022 study published by the think tank, Rocky Mountain Institute, in the International Journal of Environmental Research and Public Health, that claimed: "12.7 percent of current childhood asthma in the U.S. is attributable to gas stove use."
Some medical experts questioned the study's conclusions after Trumka's remarks. Dr. Ran Goldman, a pediatrics professor at the University of British Columbia, said the study was merely "a calculation of what could be causing asthma in children."
"This is not a true representation of what is happening and there is a huge uncertainty around how many children with asthma are truly because of those emissions. Asthma is a multifactorial disease," he told GlobalNews. "It's a disease we're still studying because it's so complex."
Not 'Coming for Anyone's Gas Stoves'
But the White House told news outlets on Jan. 11 that the administration isn't looking to implement a federal ban on new gas stoves.
"The President does not support banning gas stoves—and the Consumer Product Safety Commission, which is independent, is not banning gas stoves," the White House told news outlets.
CPSC Chair Alexander Hoehn-Saric said on Jan. 11 that he isn't "looking to ban gas stoves and the CPSC has no proceeding to do so," adding that the agency is "researching gas emissions in stoves and exploring new ways to address health risks. CPSC also is actively engaged in strengthening voluntary safety standards for gas stoves."
In the spring, the agency will "be asking the public to provide us with information about gas stove emissions and potential solutions for reducing any associated risks," he added.
And Trumka, the son of the late union boss Richard Trumka, walked back his comments to Bloomberg on Twitter on Jan. 9, saying the agency "isn't coming for anyone's gas stoves."
"My guiding duty is protecting consumer health and safety. Gas stoves can emit dangerous level of toxic chemicals—even when not in use," Trumka wrote.
A ban on natural gas appliances wouldn't be unprecedented. California's Air Resources Board recently voted to implement a ban on new gas-powered furnaces—similarly claiming there's a link between gas and respiratory problems among children—the state's public utilities commission in September 2022 unanimously voted to remove subsidies to builders for installing natural gas lines for new buildings beginning this year, and several cities in the state have banned new gas appliances.
A group of federal lawmakers, including Sens. Cory Booker (D-N.J.), Bernie Sanders (I-Vt.), and Elizabeth Warren (D-Mass.), wrote a letter (pdf) to the CPSC expressing concerns about "risks posed to consumers" about emissions generated by natural gas stoves. They claimed that black, Hispanic, and low-income individuals are disproportionately affected by those alleged risks.
Criticism
Following the Bloomberg interview, Republicans quickly criticized the Biden administration. Natural gas industry officials issued similar comments, with the American Gas Association saying in a statement this week that the December 2022 study is "not substantiated by sound science."
"Over 40 million American households use gas stoves," Rep. Gary Palmer (R-Ala.) wrote. "This type of power should never have been given to unelected bureaucrats and it is time for it to end."
Palmer added that "unelected bureaucrats should not have the type of power to even consider such an action" and called for a reigning in of the "Biden administration and their continual desire to control American's lives and decisions."
Industry officials also have said that a ban on gas cooking appliances would make housing more expensive because homes require retrofits to use electric stoves.

⬇️ Top Picks for You ⬇️
Trump Indicted in Classified Docs Probe — Here's Everything We Know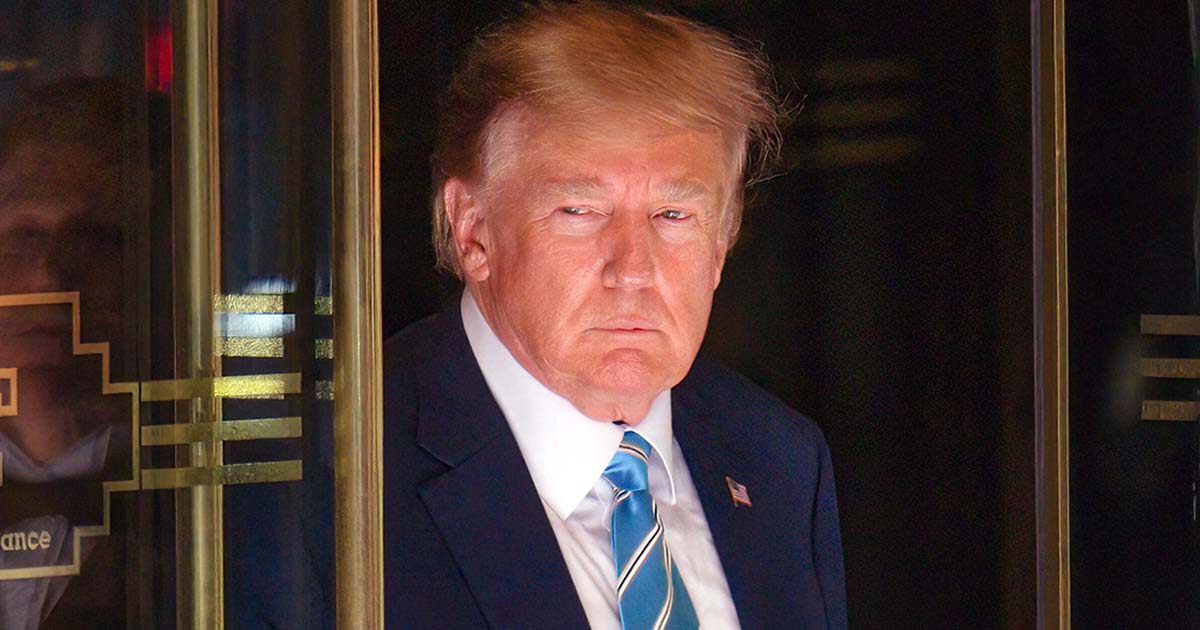 Former President Donald Trump said Thursday that his legal team has been told he's been indicted in an investigation into his handling of classified documents. Trump has been summoned to appear in federal court in Miami on Tuesday afternoon.
TRUMP STATEMENT:
The corrupt Biden Administration has informed my attorneys that I have been Indicted, seemingly over the Boxes Hoax, even though Joe Biden has 1850 Boxes at the University of Delaware, additional Boxes in Chinatown, D.C., with even more Boxes at the University of Pennsylvania, and documents strewn all over his garage floor where he parks his Corvette, and which is "secured" by only a garage door that is paper thin, and open much of the time.
I have been summoned to appear at the Federal Courthouse in Miami on Tuesday, at 3 PM. I never thought it possible that such a thing could happen to a former President of the United States, who received far more votes than any sitting President in the History of our Country, and is currently leading, by far, all Candidates, both Democrat and Republican, in Polls of the 2024 Presidential Election. I AM AN INNOCENT MAN!
This is indeed a DARK DAY for the United States of America. We are a Country in serious and rapid Decline, but together we will Make America Great Again!
7 CHARGES:
Trump has been charged with seven counts in the indictment, according to another source familiar with the matter.
"We're learning from our sources that there appears to be at least seven counts here. This ranges from everything from the willful retention of national defense information to conspiracy to a scheme to conceal to false statements and representations," ABC News' Katherine Faulders reported during a special report on the network.
MEDIA SWARMS MIAMI COURTHOUSE
Earlier today, dozens of out-of-town reporters, photographers and TV camera crews gathered in front of the downtown federal courthouse in hopes of getting a morsel of news from a secret grand jury which has been reviewing evidence in the Justice Department's probe into Trump's handling of classified materials at his Mar-a-Lago estate in Palm Beach.
THE BACKSTORY:
Special counsel Jack Smith has been overseeing the investigation into Trump's handling of classified documents since he was appointed to the role in November.
Trump's attorneys met earlier this week with Justice Department officials, including Smith. Experts widely viewed the meeting as a sign that Smith's investigation was winding down.
On May 6, 2021, the National Archives first alerted Trump that it was seeking approximately two dozen boxes of records be returned to it as required by the Presidential Records Act. The National Archives warned Trump in late 2021 that they could escalate the issue to prosecutors or Congress if he continued to refuse to hand over the documents. He was also warned by former Trump White House lawyer Eric Herschmann that he could face serious legal jeopardy if he did not comply.
In January 2022, about 15 of the boxes were returned, at which time officials discovered there were hundreds of pages of classified material in the boxes. Federal law enforcement was notified of the discovery and later came to believe that there were more materials that had not been turned over, and a criminal investigation was subsequently launched.
In May 2022, a federal grand jury issued a subpoena seeking additional classified documents and, a few weeks later, the DOJ visited Mar-a-Lago and Trump's legal team signed a written statement claiming that all the classified material had been returned. Over the course of the summer, investigators interviewed members of Trump's staff and subpoenaed surveillance footage from the property.
On August 8, the FBI raided Mar-a-Lago recovered 27 boxes, 11 of which contained classified documents. Four sets were marked "Top Secret," the highest level of classification the government can give information; three were marked "Secret," the second-highest level, while another three were marked "Confidential," the lowest classification level.  The remaining set was marked "Various classified/TS/SCI documents," which is the abbreviation for "top secret/sensitive compartmented information," a special category meant to protect the nation's most important secrets — which if revealed publicly would harm US interests.