Joe Biden's unprecedented decision not to mark the anniversary of 9/11 at one of the three crash sites left Vice President Kamala Harris filling in at the Ground Zero ceremony in New York on Monday.
Biden infuriated families of the 2,977 killed by the hijackers by becoming the first president not to visit Manhattan, the Pentagon, or Shanksville, Pennsylvania to remember the deadliest terror attack on U.S. soil.
Instead he will spend just two hours at Joint Elmendorf-Richardson in Alaska with service members and first responders on his way home from a 24-hour trip to Vietnam dominated by a shambolic and rambling press conference.
The White House sent Harris to mark the 22nd anniversary at Ground Zero in New York instead.
Biden's plans on Monday not only snub victims and their families, but also marks the first time a president has not attended one of the anniversary services at Ground Zero, the Pentagon or in Shanksville, Pennsylvania – or at least hosted a memorial service at the White House, which Presidents George W. Bush and Barack Obama each did during one year of their terms in office.
Former New York City Mayors Rudy Giuliani and Mike Bloomberg were spotted at the service on Monday morning. Giuliani, now embroiled in election-related legal scandal, was mayor during the time of the attacks. His term ended just months after the attack and he was succeeded by Bloomberg.
Bill de Blasio, another former NYC Mayor, was also at the services at Ground Zero.
While Harris was seen speaking with Bloomberg and de Blasio in New York City on Monday, she avoided Trump ally Giuliani.
Harris was also spotted Monday interacting with New York Gov. Kathy Hochul and the state's Attorney General Letitia James.
Biden's stop over in Alaska Monday coincides with a refueling layover as Biden returns from a five-day trip to India and Vietnam.
Also on Monday, Biden held a bizarre press conference in Vietnam where he once again featured some of the potential liabilities some Democrats are fretting over amid concerns about his age and performance.
It featured a series of odd moments, including when Biden called on reporters from a prepared list. His Press Secretary Karine Jean-Pierre also cut off the event, then he came back to address reporters briefly while jazz music was being piped over a sound system.
He told a long story about a John Wayne movie where he spoke about cowboys and 'Indians,' then went back to a tale about the phrase 'lying dog faced pony soldiers' that he used then and has used previously.
The White House released Biden's September 11 schedule Sunday night, after the President spent two days in New Delhi, India for the G20 Leaders ' Summit and then traveled to Hanoi, Vietnam, as the United States' diplomatic status was elevated with the Asian nation.
Starting at 6:30 a.m. on Monday, Biden's White House installed a 9/11 Memorial on the North Portico.
Biden won't memorialize the terror attacks until he lands in Alaska – hours after the Twin Towers were hit 22 years prior.
White House press secretary Karine Jean-Pierre shared only vague details on how Biden would mark the solemn anniversary once the Vietnam leg of the Asia trip was added on.
VP Harris' schedule was also vague, just noting she would spend the morning attending the annual 9/11 Commemoration Ceremony at the National September 11 Memorial & Museum in New York City.
The ceremony is held every year at Ground Zero to honor the nearly 3,000 killed on September 11, 2001 at the World Trade Center in New York City, the Pentagon in Arlington, Virginia and in a field in Shanksville, Pennsylvania.
Despite Biden's absence, Republican presidential candidates vying to take his spot in the White House are making visits to New York City to commemorate the attacks.
Florida Gov. Ron DeSantis arrived in the city early with wife Casey DeSantis to pay their respects at Ground Zero.
Biotech millionaire Vivek Ramaswamy is also headed to New York to attend the 9/11 FDNY Pipes and Drums Tribute.
Former Mayors Giuliani, Bloomberg and de Blasio also attended – as well as current Mayor Adams, whom Harris was seen speaking with ahead of the service on Monday.

⬇️ Top Picks for You ⬇️
Senate Democrats Authorize Supreme Court Ethics Subpoenas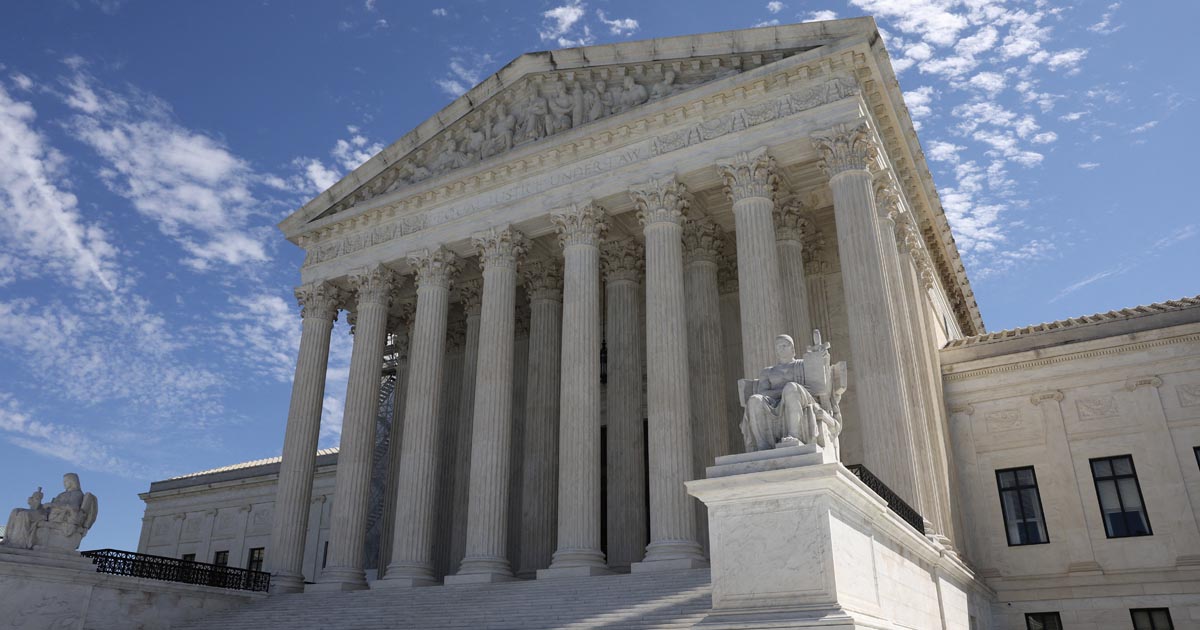 A Democratic-led U.S. Senate panel on Thursday authorized subpoenas to two influential conservatives – Harlan Crow and Leonard Leo – as part of an ethics inquiry spurred by reports of undisclosed largesse directed to some conservative Supreme Court justices.
The Judiciary Committee voted to authorize the subpoenas for Crow, a billionaire Republican donor and benefactor of conservative Justice Clarence Thomas, and Leo, a legal activist who was instrumental in compiling Republican former President Donald Trump's list of potential Supreme Court nominees.
Republican senators walked out of the contentious committee meeting in protest while Democrats cast votes. Some Republicans later questioned the vote's legitimacy, accusing Democrats of violating procedural rules.
"The subpoena clearly wasn't legal," Republican Senator John Kennedy, a committee member, said after the vote.
Senator Dick Durbin, the panel's chairman, said subpoenas were necessary due to the refusal by Crow and Leo for months to voluntarily comply with its previous requests for information. This included itemized lists of all gifts, transportation and lodging provided to any Supreme Court justice.
Durbin also renewed his criticism of a new code of conduct announced by the court on Nov. 13 and promised to continue to pursue the committee's ethics investigation.
"Without an enforcement mechanism, this code of conduct, while a step in a positive direction, cannot restore the public's faith in the court," Durbin said.
Senator Lindsey Graham, the committee's top Republican, told the meeting that Democrats were engaged in a "jihad" against the Supreme Court, whose 6-3 conservative majority has handed major defeats to liberals in recent years on matters including abortion, gun rights and student debt relief.
"When you say you don't want to destroy the Roberts Court, I don't believe you," Graham said, referring to the court under the leadership of conservative Chief Justice John Roberts. "I don't believe a word you're saying."
The committee vote authorized Durbin to issue the subpoenas, which he could do unilaterally, according to a Democratic committee staffer.
If the subpoena recipients fail to comply, Democrats would need 60 votes in the 100-seat Senate to initiate a civil enforcement action, meaning they would need the support of some Republicans. The Democrats also would have the option to make a referral to the U.S. Justice Department, which could choose to pursue criminal contempt proceedings against the subpoena recipients.
Lawyers for Leo and Crow in letters to the committee have criticized the committee's information requests as lacking a proper legal justification. Crow's lawyer had proposed turning over a narrower range of information but Democrats rebuffed that offer, according to the panel's Democratic members.
The news outlet ProPublica reported this year on Thomas's failure to disclose luxury trips and real estate transactions involving Crow, a Texas businessman.
The outlet also reported that Leo helped organize a luxury fishing trip in Alaska attended by conservative Justice Samuel Alito, who failed to disclose taking a private jet provided by billionaire hedge fund manager Paul Singer. Trump chose all three of his appointees to the court from lists of candidates that Leo played a key role in drawing up.
Thomas has said he believed the Crow-funded trips were "personal hospitality" and thus exempt from disclosure requirements, and that his omission of the real estate transaction was inadvertent.
Alito, regarding the flight, said that Singer had "allowed me to occupy what would have otherwise been an unoccupied seat."