In a press conference on Tuesday where he delivered remarks on "expanding access to mental health care," President Joe Biden bragged that his administration had "ended cancer as we know it."
"One of the things I'm always asked is: You know, why — why Americans have sort of lost faith for a while on being — being able to do big things," Biden began.
"If you could do anything at all, Joe, what would you do?" he continued. "I said, 'I'd cure cancer.' And they looked at me like, 'Why cancer?' Because no one thinks we can. That's why. And we can. We've ended cancer as we know it."
Biden: "I said I'd cure cancer they looked at me like, why cancer? Because we can. We ended cancer as we know it." pic.twitter.com/RI5JqxyG3A

— Greg Price (@greg_price11) July 25, 2023
The White House transcript amended Biden's remarks, saying he said, "We can end cancer as we know it."
Social media had a field day mocking Biden's claim:
Media Research Center tweeted: "Joe Biden: I said I'd cure cancer they looked at me like, why cancer? Because we can. We ended cancer as we know it. Fact-Check: Joe Biden has not cured cancer."
Glenn Greenwald tweeted: "It's a sign of how bitter and polarized our politics are that there's so little gratitude toward Biden for having cured cancer or at least ended cancer as we know it. Some things should transcend partisanship, and a President having cured cancer should be one of them."
Collin Rugg tweeted: "President Joe Biden has officially cured cancer according to President Joe Biden. Biden will now be working to cure dementia."
Biden also declared on Tuesday, "I don't know what the difference between breaking your arm and having a mental breakdown is. It's health. There is no distinction."
In June 2019, Tuesday, speaking in Ottumwa, Iowa, Biden decided to endorse hyperbole in theatrical fashion, promising his audience that as president he would do something no human had ever done before: cure cancer.
"I've worked so hard in my career that I promise you, if I'm elected president you're gonna see (the) single most important thing that changes America, we're gonna cure cancer," he said.
As vice president, Biden supervised the "Cancer Moonshot" initiative and after leaving office, he oversaw the Biden Cancer Initiative.
As Medical News Today explained in 2018, there are numerous methods that are being tried to combat cancer: chemotherapy; radiotherapy; tumor surgery and hormonal therapy. Newer techniques include immunotherapy (but the difficulty lies in cancer cells fooling the immune system into "ignoring them"); therapeutic viruses (but they are difficult to control); using nanoparticles to target cancer cells, and starving cancer cells of nutrients.
According to the National Cancer Institute, there are over one hundred kinds of cancer: "There are more than 100 types of cancer. Types of cancer are usually named for the organs or tissues where the cancers form. For example, lung cancer starts in cells of the lung, and brain cancer starts in cells of the brain. Cancers also may be described by the type of cell that formed them, such as an epithelial cell or a squamous cell."
The plethora of cancers imply that dealing with them all likely defies the capacity of a "silver bullet" that can wipe them all out. As Live Science noted, "There are many different causes, ranging from radiation to chemicals to viruses; an individual has varying degrees of control over exposure to cancer-causing agents. Cancer cells, and how they grow, remain unpredictable and in some cases mysterious. Even after seemingly effective treatments, crafty cancer cells are able to hide out in some patients and resurface."

⬇️ Top Picks for You ⬇️
Senate Democrats Authorize Supreme Court Ethics Subpoenas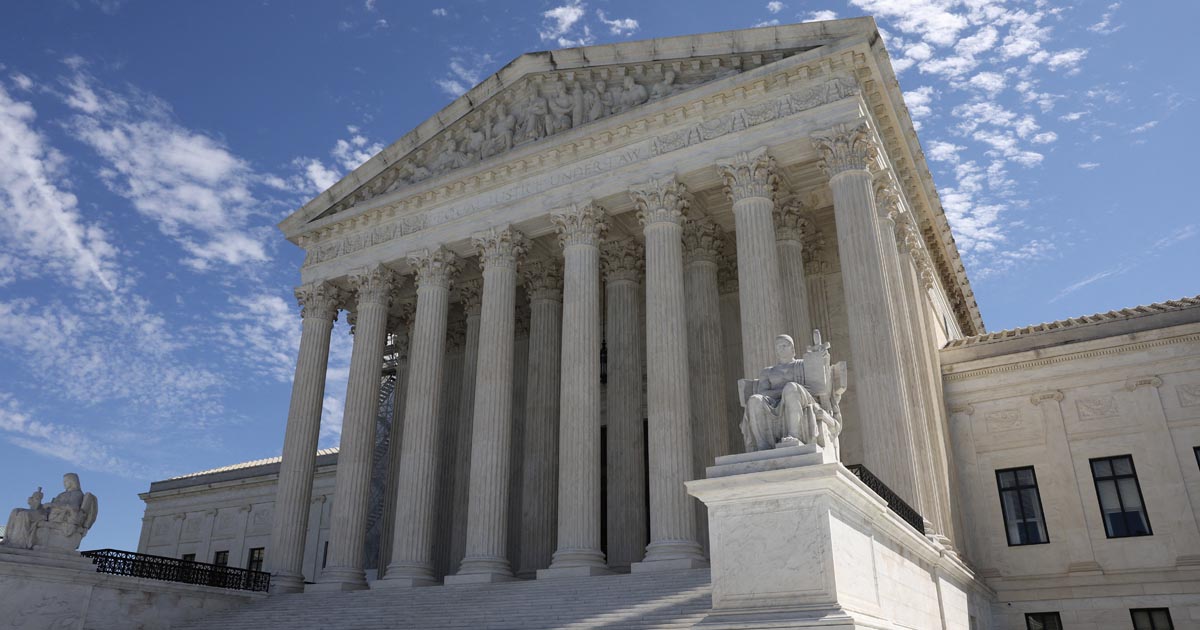 A Democratic-led U.S. Senate panel on Thursday authorized subpoenas to two influential conservatives – Harlan Crow and Leonard Leo – as part of an ethics inquiry spurred by reports of undisclosed largesse directed to some conservative Supreme Court justices.
The Judiciary Committee voted to authorize the subpoenas for Crow, a billionaire Republican donor and benefactor of conservative Justice Clarence Thomas, and Leo, a legal activist who was instrumental in compiling Republican former President Donald Trump's list of potential Supreme Court nominees.
Republican senators walked out of the contentious committee meeting in protest while Democrats cast votes. Some Republicans later questioned the vote's legitimacy, accusing Democrats of violating procedural rules.
"The subpoena clearly wasn't legal," Republican Senator John Kennedy, a committee member, said after the vote.
Senator Dick Durbin, the panel's chairman, said subpoenas were necessary due to the refusal by Crow and Leo for months to voluntarily comply with its previous requests for information. This included itemized lists of all gifts, transportation and lodging provided to any Supreme Court justice.
Durbin also renewed his criticism of a new code of conduct announced by the court on Nov. 13 and promised to continue to pursue the committee's ethics investigation.
"Without an enforcement mechanism, this code of conduct, while a step in a positive direction, cannot restore the public's faith in the court," Durbin said.
Senator Lindsey Graham, the committee's top Republican, told the meeting that Democrats were engaged in a "jihad" against the Supreme Court, whose 6-3 conservative majority has handed major defeats to liberals in recent years on matters including abortion, gun rights and student debt relief.
"When you say you don't want to destroy the Roberts Court, I don't believe you," Graham said, referring to the court under the leadership of conservative Chief Justice John Roberts. "I don't believe a word you're saying."
The committee vote authorized Durbin to issue the subpoenas, which he could do unilaterally, according to a Democratic committee staffer.
If the subpoena recipients fail to comply, Democrats would need 60 votes in the 100-seat Senate to initiate a civil enforcement action, meaning they would need the support of some Republicans. The Democrats also would have the option to make a referral to the U.S. Justice Department, which could choose to pursue criminal contempt proceedings against the subpoena recipients.
Lawyers for Leo and Crow in letters to the committee have criticized the committee's information requests as lacking a proper legal justification. Crow's lawyer had proposed turning over a narrower range of information but Democrats rebuffed that offer, according to the panel's Democratic members.
The news outlet ProPublica reported this year on Thomas's failure to disclose luxury trips and real estate transactions involving Crow, a Texas businessman.
The outlet also reported that Leo helped organize a luxury fishing trip in Alaska attended by conservative Justice Samuel Alito, who failed to disclose taking a private jet provided by billionaire hedge fund manager Paul Singer. Trump chose all three of his appointees to the court from lists of candidates that Leo played a key role in drawing up.
Thomas has said he believed the Crow-funded trips were "personal hospitality" and thus exempt from disclosure requirements, and that his omission of the real estate transaction was inadvertent.
Alito, regarding the flight, said that Singer had "allowed me to occupy what would have otherwise been an unoccupied seat."