President Joe Biden is facing low approval ratings heading into his potential reelection bid.
Although Biden has not yet officially announced his intention to run again, his approval rating hovers around 43 percent. His numbers reveal weaknesses among Democrats, independents, and left-leaning demographic groups.
Politico reported:
According to FiveThirtyEight, Biden's average approval rating stands at 43 percent, about 9 points lower than his 52 percent disapproval rating. That's only 1 point higher than Trump's FiveThirtyEight approval rating on April 15, 2019, at the same point in his one-term presidency.
Determining the extent to which Biden's poor job rating endangers his likely reelection bid is not just an academic exercise. A deep dive into the numbers reveals Biden isn't just struggling with independents and near-unanimous disapproval among Republicans. He's also soft among Democrats and left-leaning demographic groups, a weakness that suggests a diminished enthusiasm for his candidacy — though something that could be papered over by partisan voting patterns in the general election.
For Biden, the polling presents both serious warning signs and reasons to think his peril may be overstated.
Trouble with swing voters
Biden ousted Trump from the White House thanks to a coalition that combined the entire Democratic base with key swing groups who don't identify with either party. But now both blocs show significant cracks in their approval of Biden.
Among independents, a group Biden won by double digits in 2020, the president is now underwater by a roughly 2-to-1margin, according to two polls released in late March from Fox News and Quinnipiac University.
In the Fox News poll, only 35 percent of voters approved of the job Biden is doing, while 65 percent disapproved. In the Quinnipiac poll, Biden's numbers with independents are even worse: just 26 percent approve, and 67 percent disapprove.
Biden is 17 points underwater among suburban voters in the Fox News poll and 23 points in arrears in a Pew Research Center survey from late March and early April. Swingy suburban voters are a group Biden won narrowly over Trump in both the network exit poll (Biden +2 among suburban voters) and AP Votecast (Biden +10), a voter survey commissioned by The Associated Press and Fox News.
Biden won self-described moderates by 20 to 30 points in 2020, but the same group is evenly split on his job approval, according to the Fox News poll: 47 percent approve and 51 percent disapprove.

⬇️ Top Picks for You ⬇️
Senate Democrats Authorize Supreme Court Ethics Subpoenas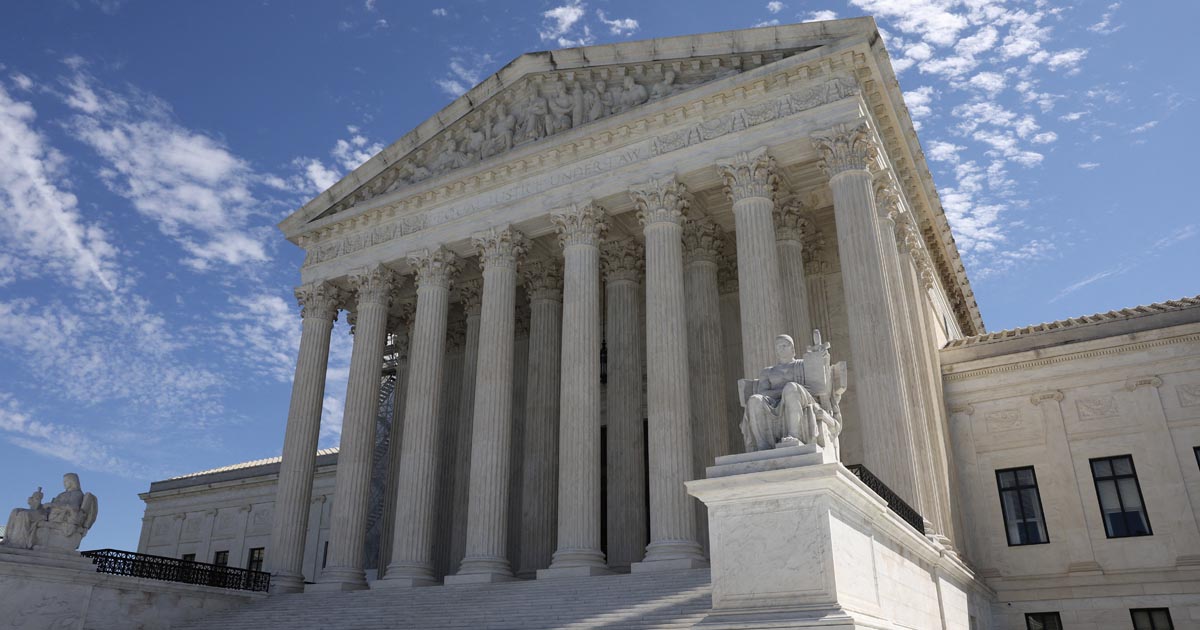 A Democratic-led U.S. Senate panel on Thursday authorized subpoenas to two influential conservatives – Harlan Crow and Leonard Leo – as part of an ethics inquiry spurred by reports of undisclosed largesse directed to some conservative Supreme Court justices.
The Judiciary Committee voted to authorize the subpoenas for Crow, a billionaire Republican donor and benefactor of conservative Justice Clarence Thomas, and Leo, a legal activist who was instrumental in compiling Republican former President Donald Trump's list of potential Supreme Court nominees.
Republican senators walked out of the contentious committee meeting in protest while Democrats cast votes. Some Republicans later questioned the vote's legitimacy, accusing Democrats of violating procedural rules.
"The subpoena clearly wasn't legal," Republican Senator John Kennedy, a committee member, said after the vote.
Senator Dick Durbin, the panel's chairman, said subpoenas were necessary due to the refusal by Crow and Leo for months to voluntarily comply with its previous requests for information. This included itemized lists of all gifts, transportation and lodging provided to any Supreme Court justice.
Durbin also renewed his criticism of a new code of conduct announced by the court on Nov. 13 and promised to continue to pursue the committee's ethics investigation.
"Without an enforcement mechanism, this code of conduct, while a step in a positive direction, cannot restore the public's faith in the court," Durbin said.
Senator Lindsey Graham, the committee's top Republican, told the meeting that Democrats were engaged in a "jihad" against the Supreme Court, whose 6-3 conservative majority has handed major defeats to liberals in recent years on matters including abortion, gun rights and student debt relief.
"When you say you don't want to destroy the Roberts Court, I don't believe you," Graham said, referring to the court under the leadership of conservative Chief Justice John Roberts. "I don't believe a word you're saying."
The committee vote authorized Durbin to issue the subpoenas, which he could do unilaterally, according to a Democratic committee staffer.
If the subpoena recipients fail to comply, Democrats would need 60 votes in the 100-seat Senate to initiate a civil enforcement action, meaning they would need the support of some Republicans. The Democrats also would have the option to make a referral to the U.S. Justice Department, which could choose to pursue criminal contempt proceedings against the subpoena recipients.
Lawyers for Leo and Crow in letters to the committee have criticized the committee's information requests as lacking a proper legal justification. Crow's lawyer had proposed turning over a narrower range of information but Democrats rebuffed that offer, according to the panel's Democratic members.
The news outlet ProPublica reported this year on Thomas's failure to disclose luxury trips and real estate transactions involving Crow, a Texas businessman.
The outlet also reported that Leo helped organize a luxury fishing trip in Alaska attended by conservative Justice Samuel Alito, who failed to disclose taking a private jet provided by billionaire hedge fund manager Paul Singer. Trump chose all three of his appointees to the court from lists of candidates that Leo played a key role in drawing up.
Thomas has said he believed the Crow-funded trips were "personal hospitality" and thus exempt from disclosure requirements, and that his omission of the real estate transaction was inadvertent.
Alito, regarding the flight, said that Singer had "allowed me to occupy what would have otherwise been an unoccupied seat."