Britney Spears allegedly caused a scene Friday night at a restaurant in Los Angeles that resulted in her husband storming out of the establishment.
TMZ obtained video reportedly of Spears in the restaurant with her security guard, although it appears to have been taken shortly after the incident occurred.
Eyewitnesses told the publication that Spears and husband Sam Asghari were immediately recognized when they arrived at JOEY restaurant in Woodland Hills.
The publication said that the incident appears to have occurred after patrons started pulling out their phones and taking pictures of Spears, which caused her to get annoyed.
Eyewitnesses told TMZ that the singer became "manic" and began yelling gibberish, while Asghari became angry and left the restaurant.
The video posted by TMZ showed Spears holding up a menu to block her face from the person who was recording her.
Quickly after her husband left the restaurant, Spears also left, the report said. Her security guard returned later to pay the bill.
Jamie Spears, Britney Spears' father, spoke out several weeks ago about the his daughter's conservatorship, which he managed, after it came to an end over a year ago.
The conservatorship, which ended in November 2021, was in place for 13 years, The Daily Wire reported. Los Angeles Superior Court Judge Brenda Penny granted the pop star's petition to have the agreement terminated.
Penny's order followed a hearing that September in which she suspended Jamie Spears from having control over Britney's roughly $60 million estate. In Jamie Spears' place, Penny appointed a certified public accountant.
Jamie Spears, 70, gave the interview to the Daily Mail, which said it was Spears' first interview in more than a decade.
"Not everybody's going to agree with me," he said. "It's been one hell of a time. But I love my daughter with all my heart and soul. Where would Britney be right now without that conservatorship? And I don't know if she'd be alive. I don't."
Jamie Spears said that the conservatorship was needed to protect her children, and said that there were positive family moments along the way.
"We could take the kids to Europe. They didn't miss time with their mother. They didn't miss time with their father. Not many people knew that. The main purpose was to get Britney back with her kids in a comfortable relationship," he said. "We did everything in the world with them."
Jamie Spears said that most people "don't have a clue what the truth is" regarding what personal things went on behind the scenes in reference to the conservatorship.
"The media has not heard the truth. They've heard the allegations from Britney," he said. "I don't mind taking that beating because I know it's not true, and because I don't want to start something else. For my daughter to end up going further down the hole than she had been."

⬇️ Top Picks for You ⬇️
FBI Has 2 More Informant Files on Alleged Biden Corruption; 2 More Banks Subpoenaed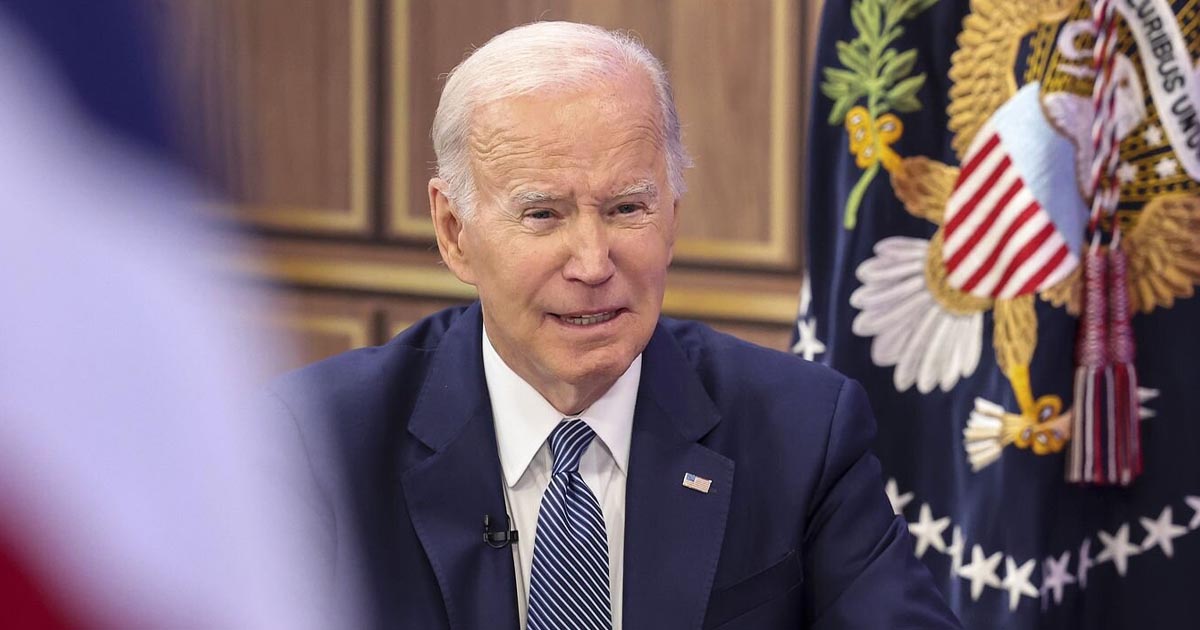 The FBI holds two more informant files on the Biden family's business ventures, triggering the House Oversight Committee on Friday to subpoena two more banks, Rep. Marjorie Taylor Greene (R-GA) exclusively told Breitbart News.
Greene, a member of the House Oversight Committee, said the FBI holds at least two more FD-1023 forms referenced in the FBI informant document reviewed by the Committee Thursday. Greene expects the Committee will work to review those forms next week.
On Thursday the committee viewed an FBI informant file that revealed the alleged existence of two pieces of evidence showing President Joe Biden received $5 million from Ukrainian energy company Burisma, Committee Republicans told reporters.
"He requested it, he and Hunter Biden requested $5 million each," Greene said. "'Pay me $5 million, pay my father $5 million, and we will take care of your problems for you,'" Greene described the alleged request the Bidens made of Burisma.
In 2015, Burisma was under suspicion of money laundering and public corruption. Prosecutor Victor Shokin investigated the case before his termination due to pressure applied by then-Vice President Joe Biden, who threatened to withhold $1 billion in U.S. aid from Ukraine if the Ukrainian government did not fire the prosecutor investigating Burisma.
In exchange for that, the informant file alleges, Joe Biden and Hunter Biden received $5 million each in small sums through separate bank accounts.
Joe Biden bragged about the firing during a 2018 appearance at the Council of Foreign Relations. "I said, 'I'm telling you, you're not getting the billion dollars.' I said, 'You're not getting the billion. I'm going to be leaving here in,' I think it was about six hours," Biden told the audience. "I looked at them and said, 'I'm leaving in six hours. If the prosecutor is not fired, you're not getting the money.' Well, son of a bitch. He got fired."
In connection with Biden's Burisma business deal, Greene told Breitbart News the House Oversight Committee issued two subpoenas Friday to compel information about the Bidens' Ukrainian transactions. Before Friday, the Committee subpoenaed at least four banks — Bank of America, Cathay Bank, JPMorgan Chase, and HSBC USA N.A –and one individual.
"We're giving out subpoenas for two more banks. And this has to do with bank accounts related to Ukraine. So, we're digging deeper into this," she said. "We were hoping to find, you know, actual transactions that relate to this 1023 form."
Greene described Thursday's inspection of the 1023 form. She told Breitbart News she took notes inside the secured area but had to leave the notes inside the secured room per FBI policy. Once she finished reviewing the documents and taking notes, she made a second batch of notes outside the secure area.
"But as soon as I filed my notes, it was really fresh in my mind, because I read it a couple times," she said. "So I made my own notes separately — in a separate room, not in the SCIF, but in a separate room."
"The form references two separate 1023 [forms]," she said, referring to two additional FD-1023 forms mentioned in the FBI informant document.
"It's on white paper, printed paper, eight by 11 normal paper. It looks like just a report," she said.
"The form is written in chronological time," Green continued. "The date of the 1023 that I read yesterday is June 30, 2020. But it tells chronological order, starting in 2015, 2016."
Greene believes the form is credible because the FBI believes the informant is credible. The informant is reportedly a "highly credible" FBI source with a history dating back to the Barack Obama administration.
"The FBI told us [that] they just think he's their best one," she said. "Everything he hands over is true. Everything he hands over is valuable. Everything he hands over is accurate."
In addition, Greene revealed the form indicated Hunter Biden's position on Burisma's board, in which he received about $80,000 per month, were monthly installments of a $5 million total cut owed Hunter Biden in the deal with his father.
"The reason why he was on the board, taking a ridiculous salary, and getting paid these side bribes was literally because his father is the Vice President of the United States. And Hunter and [Joe] Biden have a business partnership, where Hunter goes out —and he does the groundwork — in order for his father to make the decisions and the policy changes for — to get payment."
"He's [Joe Biden] on a telephone call talking about it, he's on video and an interview talking about it, where he literally withheld the U.S. aid from Ukraine and demanded that they fire Victor Shokin," Green said. "And it happened. It happened."
When a reporter questioned Joe Biden Thursday about the alleged $5 million payment, he jokingly responded, "Where's the money?"