Carlee Russell has officially disappeared — from the payroll of her Alabama job.
The owner of the Woodhouse spa in Birmingham told The Post that she's been canned, and that her steaming co-workers are "pissed" about their former colleague's increasingly suspect kidnapping account.
Owner Stuart Rome said his staffers were stunned after hearing of Russell's purported disappearance and did everything in their power to help bring her home.
"It was really devastating for them thinking a co-worker was abducted," he said. "The following day, Saturday, it was the busiest day of the week, and they had to plug along and work and in the off times pass out flyers and other things."
But since Russell abruptly resurfaced police have revealed she had searched for bus ticket prices and movies about kidnapping on the day she disappeared, drawing mounting skepticism over her account.
Her co-workers' concern also started to turn to anger.
"As the information came out that there were some questionable things, we've been a little pissed off, mainly because so many people took so much time out to search," Rome said.
In addition, the spa has been getting slammed with nasty social media messages and damaging one-star reviews because of its affiliation with Russell.
"Basically, we've spent the last day battling to get things deleted," he said. "Comments. I've had to shut down my comment section on Instagram and Facebook page which hurts us because we do a lot of marketing there. We're just trying to keep the doors open."
Russell, 25, called 911 at 9:34 p.m. July 13 and told a dispatcher that she had spotted a child wearing a T-shirt and diaper walking barefoot along busy a Hoover, Alabama highway.
Russell pledged to stay at the scene until police arrived but then vanished for two days before returning home and claiming that she had been kidnapped and held captive.
Police found her red Mercedes-Benz, cellphone, and wig at the scene of her supposed disappearance but found no traces of Russell or a missing tot.
Her mother, Talitha Russell, told NBC's "Today" show Tuesday that her brave daughter had "fought for her life" to escape her captivity – but Police Chief Nick Derzis said his investigators have been "unable to verify most of Carlee's initial statement."
She claimed she was abducted by a man who forced her into a car and then an 18-wheeler truck while she was blindfolded. Russell said she then held at a home where a female captor gave her cheese crackers, according to Dervis.
Russell told detectives she eventually managed to escape and run through woods back to her neighborhood.
Before she vanished, Russell searched for information about Amber Alerts, the Liam Neeson movie "Taken" and bus tickets to Nashville leaving the day she disappeared, officials said.
She also fired off a series of unusual tweets before dialing 911.
"Yeah I want a family now," she posted about 15 minutes before contacting police.
A few minutes earlier, she wrote: "Today was a GREAT day God be looking out I'm telling you!!" and "someone to tell you 'I love you' and don't got a reason."
Her former employer fumed that if her story is confirmed as a hoax, locals won't be as quick to unite the next time a similar scenario emerges.
"I think it erodes faith for the next time, it erodes faith when people see somebody who's been abducted and they've been put through this," he said. "They're just not going to respond like they did, which is the worst part."

⬇️ Top Picks for You ⬇️
Senate Democrats Authorize Supreme Court Ethics Subpoenas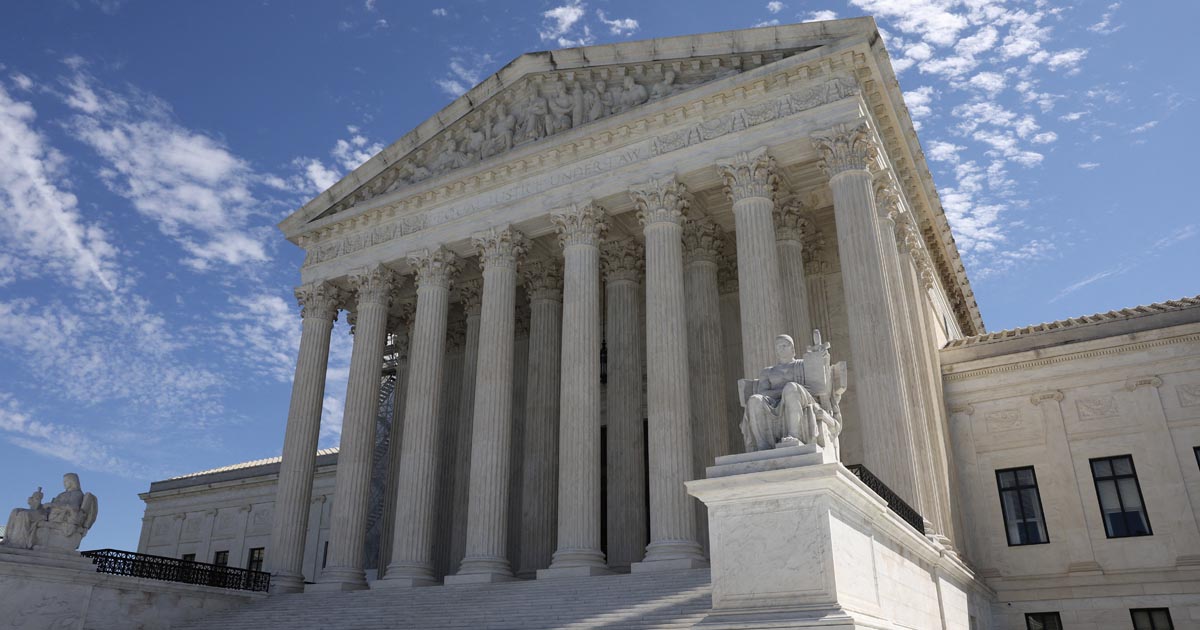 A Democratic-led U.S. Senate panel on Thursday authorized subpoenas to two influential conservatives – Harlan Crow and Leonard Leo – as part of an ethics inquiry spurred by reports of undisclosed largesse directed to some conservative Supreme Court justices.
The Judiciary Committee voted to authorize the subpoenas for Crow, a billionaire Republican donor and benefactor of conservative Justice Clarence Thomas, and Leo, a legal activist who was instrumental in compiling Republican former President Donald Trump's list of potential Supreme Court nominees.
Republican senators walked out of the contentious committee meeting in protest while Democrats cast votes. Some Republicans later questioned the vote's legitimacy, accusing Democrats of violating procedural rules.
"The subpoena clearly wasn't legal," Republican Senator John Kennedy, a committee member, said after the vote.
Senator Dick Durbin, the panel's chairman, said subpoenas were necessary due to the refusal by Crow and Leo for months to voluntarily comply with its previous requests for information. This included itemized lists of all gifts, transportation and lodging provided to any Supreme Court justice.
Durbin also renewed his criticism of a new code of conduct announced by the court on Nov. 13 and promised to continue to pursue the committee's ethics investigation.
"Without an enforcement mechanism, this code of conduct, while a step in a positive direction, cannot restore the public's faith in the court," Durbin said.
Senator Lindsey Graham, the committee's top Republican, told the meeting that Democrats were engaged in a "jihad" against the Supreme Court, whose 6-3 conservative majority has handed major defeats to liberals in recent years on matters including abortion, gun rights and student debt relief.
"When you say you don't want to destroy the Roberts Court, I don't believe you," Graham said, referring to the court under the leadership of conservative Chief Justice John Roberts. "I don't believe a word you're saying."
The committee vote authorized Durbin to issue the subpoenas, which he could do unilaterally, according to a Democratic committee staffer.
If the subpoena recipients fail to comply, Democrats would need 60 votes in the 100-seat Senate to initiate a civil enforcement action, meaning they would need the support of some Republicans. The Democrats also would have the option to make a referral to the U.S. Justice Department, which could choose to pursue criminal contempt proceedings against the subpoena recipients.
Lawyers for Leo and Crow in letters to the committee have criticized the committee's information requests as lacking a proper legal justification. Crow's lawyer had proposed turning over a narrower range of information but Democrats rebuffed that offer, according to the panel's Democratic members.
The news outlet ProPublica reported this year on Thomas's failure to disclose luxury trips and real estate transactions involving Crow, a Texas businessman.
The outlet also reported that Leo helped organize a luxury fishing trip in Alaska attended by conservative Justice Samuel Alito, who failed to disclose taking a private jet provided by billionaire hedge fund manager Paul Singer. Trump chose all three of his appointees to the court from lists of candidates that Leo played a key role in drawing up.
Thomas has said he believed the Crow-funded trips were "personal hospitality" and thus exempt from disclosure requirements, and that his omission of the real estate transaction was inadvertent.
Alito, regarding the flight, said that Singer had "allowed me to occupy what would have otherwise been an unoccupied seat."