The Alabama woman who confessed to faking her own abduction, prompting a massive two-day search, flashed a grin in her mugshot as she was hit with charges in the headline-grabbing hoax Friday.
Carlee Russell, a 26-year-old nursing student, was charged on Friday with one count of false reporting to law enforcement and one count of falsely reporting an incident after she "disappeared" on July 13.
Both counts are class A misdemeanors that carry a maximum penalty of one year behind bars and a $6,000 fine, Hoover Police Chief Nick Gerzis said at the afternoon press conference.
Russell turned herself in with her attorney, Emory Anthony, at Hoover City Jail within an hour of the presser, which was held at 1:30 p.m. local time, Gerzis added.
She was booked and subsequently released after she posted $2,000 bond, he continued.
Attorney General Steve Marshall also spoke briefly, and commended the "monumental" work of the Hoover Police Department during the 49 hours Carlee was believed to be missing and the subsequent investigation.
Marshall also said his office plans to monitor the investigation for additional charges.
"We don't see this as a victimless crime," he insisted, noting the "significant hours spent" and "resources expended" on Russell's behalf.
"We intend to fully prosecute this case, and look forward to working with the Hoover Police Department moving forward," he concluded.
Although Gerzis could not comment on Russell's emotional state, a video obtained by WVTM showed the former spa employee looking distraught when leaving Anthony's office alongside her parents earlier in the day.
The brief sighting was the first time Russell had been seen since she turned up at her parents' home on July 15, two days after she was first reported missing.
Russell first vanished on the night of July 13, shortly after she phoned police to say she was stopping by the side of the road to rescue a baby she could see crawling along the side of Interstate 459 in Hoover.
She then re-emerged two days later, with surveillance footage showing her walking alone on the sidewalk toward her family's house.
When she returned home, her family called 911 and police arrived to find her "conscious and speaking," despite dispatch reports that she was "unresponsive but breathing."
After just one police interview, Russell's bizarre tale of being abducted by a white man with orange hair quickly fell apart – particularly after cops revealed that she googled the kidnap-themed action film "Taken" and the AMBER Alert system in the days before her disappearing act.
After a week of denials, Russell's attorney, Emory Anthony, revealed Monday his client had fabricated the story about seeing the baby and spun a web of lies about being kidnapped by a balding white man who took pictures of her naked before she was able to escape.
"There was no kidnapping," Emory said in a prepared statement on Russell's behalf, which was read during a Monday press conference. "My client did not leave the Hoover area when she was identified as a missing person."
At Friday's press conference, Gerzis admitted that police still "have no idea" where Russell was during the two days she was missing.
Gerzis also acknowledged that the public might be disappointed to hear that Russell is not facing more serious charges for her troubling stunt.
"[Russell's] decisions that night created panic and alarm for citizens of our city, and even across the nation," the police chief, who was dressed in an eye-catching light blue plaid suit, said.
He added that he plans to push state lawmakers to "enhance legislation for when someone falsely reports kidnapping or another violent crime."
Both Gerzis and Marshall confirmed that Russell's parents were not currently facing charges, though the AG's office was still going through the case files.
Russell was also fired from her job at a Woodhouse spa in Birmingham last week after it was revealed that she stole toilet paper and a robe from the facility the day she vanished.
The theft occurred in another jurisdiction, Gerzis explained Friday, so the Hoover Police Department cannot prosecute it.
The charges against Russell will come as a blow to her family and friends, many of whom stuck by her as her allegations unraveled.
"There were moments when she physically had to fight for her life, and there were moments when she had to mentally fight for her life," Russell's mother, Talitha Robinson-Russell, told NBC News' Priscilla Thompson.
Her boyfriend, Thomar Latrell Simmons, wrote in a since-deleted Facebook post: "She was literally fighting for her life for 48 hours, so until she's physically & mentally stable again she is not able to give any updates or whereabouts on her kidnapper at this very moment."
He later told The Post he wanted "everyone to stop bullying her. I know what it seems like what she did. Just stop bullying on social media."
"Think about her mental health. She doesn't deserve that," he told The Post exclusively. "She doesn't. Nobody deserves to be cyberbullied."
After the news of her confession, he said he was "blindsided" and "disgusted."

⬇️ Top Picks for You ⬇️
Senate Democrats Authorize Supreme Court Ethics Subpoenas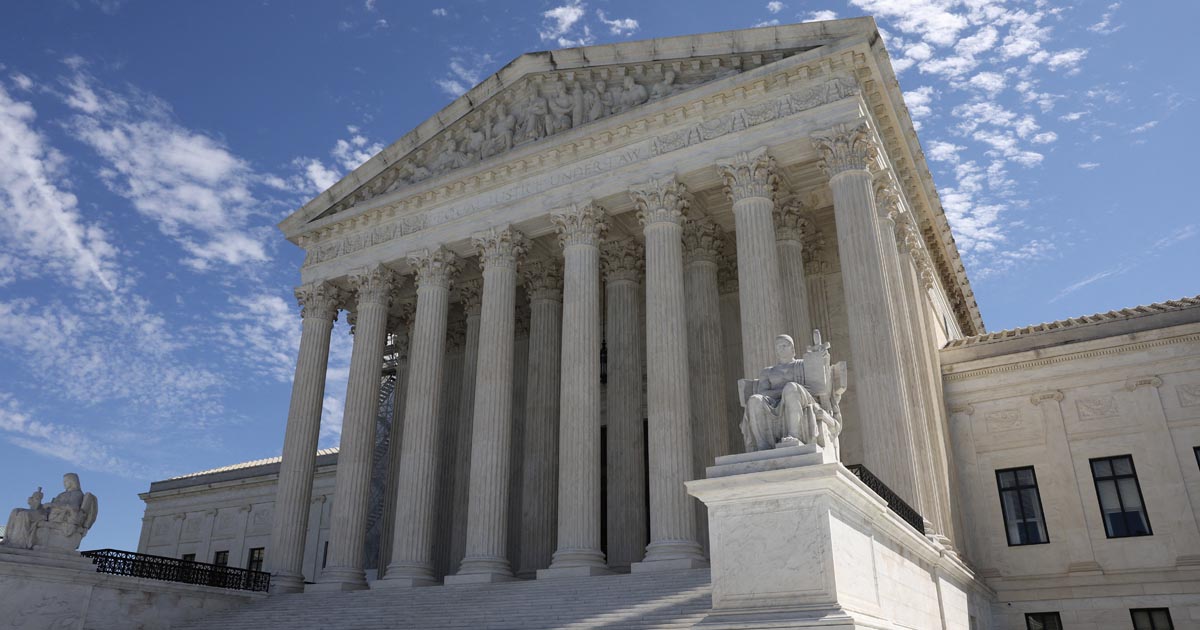 A Democratic-led U.S. Senate panel on Thursday authorized subpoenas to two influential conservatives – Harlan Crow and Leonard Leo – as part of an ethics inquiry spurred by reports of undisclosed largesse directed to some conservative Supreme Court justices.
The Judiciary Committee voted to authorize the subpoenas for Crow, a billionaire Republican donor and benefactor of conservative Justice Clarence Thomas, and Leo, a legal activist who was instrumental in compiling Republican former President Donald Trump's list of potential Supreme Court nominees.
Republican senators walked out of the contentious committee meeting in protest while Democrats cast votes. Some Republicans later questioned the vote's legitimacy, accusing Democrats of violating procedural rules.
"The subpoena clearly wasn't legal," Republican Senator John Kennedy, a committee member, said after the vote.
Senator Dick Durbin, the panel's chairman, said subpoenas were necessary due to the refusal by Crow and Leo for months to voluntarily comply with its previous requests for information. This included itemized lists of all gifts, transportation and lodging provided to any Supreme Court justice.
Durbin also renewed his criticism of a new code of conduct announced by the court on Nov. 13 and promised to continue to pursue the committee's ethics investigation.
"Without an enforcement mechanism, this code of conduct, while a step in a positive direction, cannot restore the public's faith in the court," Durbin said.
Senator Lindsey Graham, the committee's top Republican, told the meeting that Democrats were engaged in a "jihad" against the Supreme Court, whose 6-3 conservative majority has handed major defeats to liberals in recent years on matters including abortion, gun rights and student debt relief.
"When you say you don't want to destroy the Roberts Court, I don't believe you," Graham said, referring to the court under the leadership of conservative Chief Justice John Roberts. "I don't believe a word you're saying."
The committee vote authorized Durbin to issue the subpoenas, which he could do unilaterally, according to a Democratic committee staffer.
If the subpoena recipients fail to comply, Democrats would need 60 votes in the 100-seat Senate to initiate a civil enforcement action, meaning they would need the support of some Republicans. The Democrats also would have the option to make a referral to the U.S. Justice Department, which could choose to pursue criminal contempt proceedings against the subpoena recipients.
Lawyers for Leo and Crow in letters to the committee have criticized the committee's information requests as lacking a proper legal justification. Crow's lawyer had proposed turning over a narrower range of information but Democrats rebuffed that offer, according to the panel's Democratic members.
The news outlet ProPublica reported this year on Thomas's failure to disclose luxury trips and real estate transactions involving Crow, a Texas businessman.
The outlet also reported that Leo helped organize a luxury fishing trip in Alaska attended by conservative Justice Samuel Alito, who failed to disclose taking a private jet provided by billionaire hedge fund manager Paul Singer. Trump chose all three of his appointees to the court from lists of candidates that Leo played a key role in drawing up.
Thomas has said he believed the Crow-funded trips were "personal hospitality" and thus exempt from disclosure requirements, and that his omission of the real estate transaction was inadvertent.
Alito, regarding the flight, said that Singer had "allowed me to occupy what would have otherwise been an unoccupied seat."