A CNN medical analyst who promoted lockdowns and vaccination requirements and at one stage claimed "we can't trust the unvaccinated" has taken to the pages of the Washington Post to confirm claims that were up until recently derided as misinformation.
The so-called health expert now admits that natural immunity is optimal and that those who are vaccinated but had not previously caught COVID-19 are more susceptible to infection.
While some may be happy to see these long-censored claims printed in the Washington Post, others have suggested that what is missing from these public confirmations is an apology.
Leana Wen is an emergency doctor and professor of health policy and management at the George Washington University Milken Institute School of Public Health. She was previously president of Planned Parenthood and has also served as a medical analyst on CNN.
On Dec. 9, Wen wrote an op-ed in the Post calling for an end to the vaccine mandate for members of the military.
Wen also suggested that "businesses, universities, schools and other entities that were once justified in implementing these requirements should consider removing them, too."
The CNN analyst appeared to defend stances she had taken earlier in the pandemic, claiming that "when the coronavirus vaccines were first made available, there was a compelling case for requiring them."
However, Wen noted that things and standards changed when the Omicron variant turned up.
Wen said that research has shown that vaccines' "effectiveness in reducing infection against the omicron subvariants is low and not lasting."
She cited a recent study in "Nature Communications," which found that "effectiveness against infection was about 50 percent in the first three months after vaccination but declined to around 10 percent or below thereafter."
In a study published in the "New England Journal of Medicine," Wen noted researchers found "that there was no difference in infection rates between people who received two doses of the vaccine six months earlier and those who remained unvaccinated."
Wen further noted in her piece, which would likely have been censored online earlier this year, that the new bivalent booster targeting Omicron is not particularly effective against infection.
Potentially running afoul of the mRNA vaccines' most outspoken champions, like Dr. Anthony Fauci, Wen claimed that public health officials must be up front that the coronavirus vaccine is not equivalent to far more effective real vaccines, such as those used to treat polio or measles.
"Young, healthy people, most of whom already had covid, are very unlikely to become severely ill, and there is little, if any, lasting difference between the vaccinated and unvaccinated people's likelihood of infecting others," wrote Wen.
In another shibboleth-violating op-ed published Dec. 18, Wen stated, "Abundant research shows natural immunity conveys excellent protection against covid. One Centers for Disease Control and Prevention study found that vaccinated people who never had covid were at least three times as likely to be infected as unvaccinated people with prior infection."
She also cited a Lancet study that found "that those who were vaccinated but never had covid were four times as likely to have severe illness resulting in hospitalization or death compared to the unvaccinated who recovered from it."
The piece points out that an Israeli study published in the "New England Journal of Medicine" compared a group of vaccinated people who had never had COVID-19 and a group of people who had not been vaccinated but had been previously infected with COVID-19.
It turns out that the first group had "twice the number of infections as the second" just two months after their shots, and after six months, the "first group's infection rate was nearly three times higher than the second's."
Although Wen had previously supported vaccinating children, she cited CDC analysis indicating that over 90% of adolescents have contracted the virus, meaning they likely benefit from the natural immunity touted earlier in the piece.
After questioning the utility and good of vaccine mandates, Wen highlighted the dangers they pose — which were previously unacknowledgeable on social media.
Wen referenced two sets of statistics, one from the CDC and the second from a Canadian database; the first showing that there are 39 myocarditis cases per million second doses among males 18 to 24 and the second showing that there are 22 cases for every 100,000 doses for men ages 18 to 29.
About-face and backlash
Wen has ostensibly come a long way in her thinking in a short period of time.
In July 2021, Wen spoke to Democracy Now! bemoaning vaccine hesitancy and claiming that "we know that we can't trust the unvaccinated."
When the Delta variant turned up, Wen told CNN that "it needs to be hard for people to remain unvaccinated."
CNN medical contributor Leana Wen says that life needs to be "hard" for unvaccinated Americans!

What a tyrannical monster!

— Luke Rudkowski (@Lukewearechange) July 11, 2021
The health policy professor suggested to CNN's Chris Cuomo that societal reopening must be tied to vaccination status.
She said, "We need to start looking at the choice to remain unvaccinated the same as we look at driving while intoxicated. … You have the option to not get vaccinated if you want, but then you can't go out in public."
Wen also stressed that mobility rights and other human liberties should be tied to vaccination status.
"There are privileges associated with being an American. That if you wish to have these privileges, you need to get vaccinated. Travel, and having the right to travel in our state, it's not a constitutional right as far as I know to board a plane," she told CNN on another occasion.
.@DrLeanaWen: "There are privileges associated with being an American. That if you wish to have these privileges, you need to get vaccinated. Travel, and having the right to travel in our state, it's not a constitutional right as far as I know to board a plane." pic.twitter.com/eyhEVooV20

— Tom Elliott (@tomselliott) September 10, 2021
In response to Wen's recent op-eds, New York art dealer Eli Klein expressed his surprise that the "Washington Post finally published the truth about natural immunity."
Wow, the Washington Post finally published the truth about natural immunity in a piece by Leana Wen.

"…vaccinated people who never had covid were at least three times as likely to be infected as unvaccinated people with prior infection."

— Eli Klein (@TheEliKlein) December 20, 2022
Joel Petlin, superintendent of the Kiryas Joel School District, tweeted, "The media coverage of COVID-19 research on natural immunity has evolved from being banned on Twitter to being embraced by the same *experts* who applauded the original bans. The only thing missing is the apologies and the commitment to not repeat the outrageous past mistakes."
Revolver News suggested that Wen's admissions are "too little too late. Dr. Wen and her ilk conspired with the FBI and Big Tech to suppress these very facts that we needed to make sound decisions about how to respond to a novel pathogen. Their totalitarian streak cost us our freedom of movement, freedom of association, and our bodily autonomy."

⬇️ Top Picks for You ⬇️
Pro-Life Father Arrested by FBI Acquitted on Federal Charges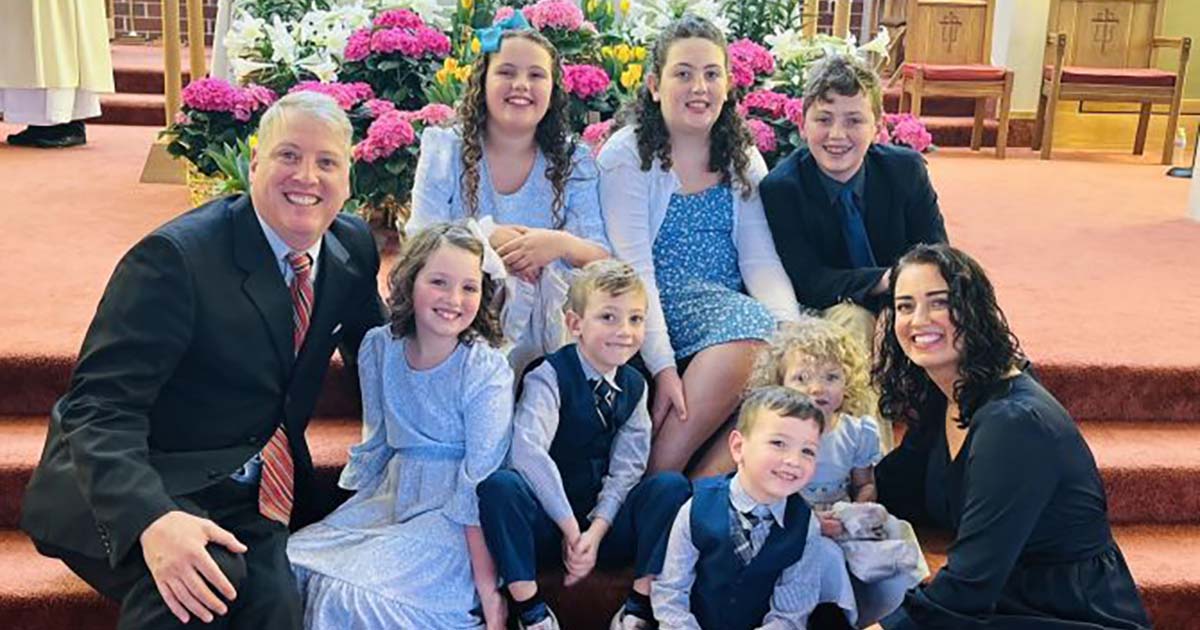 A Catholic pro-life activist facing 11 years in prison for allegedly violating a federal law prohibiting people from blocking others from entering an abortion clinic was acquitted on Monday following a week-long trial.
Mark Houck leads a nonprofit group that counsels women outside of abortion clinics in Philadelphia, Pennsylvania. He was providing sidewalk counseling when, the Department of Justice says, he assaulted an abortion escort twice "because he was a volunteer reproductive health care clinic escort."
"Assault is always a serious offense, and under the [Freedom of Access to Clinic Entrances] FACE Act, if the victim is targeted because of their association with a reproductive healthcare clinic, it is a federal crime," U.S. Attorney Jacqueline Romero said in a DOJ press release. "Our Office and the Department of Justice are committed to prosecuting crimes which threaten the safety and rights of all individuals."
The FACE Act makes it a federal crime to injure, intimidate, or interfere with anyone due to their status as a provider of reproductive health care.
Houck and his attorneys at the Thomas More Society argued, however, that this was "a political prosecution" meant to "send a message" to pro-life Americans.
"And what's clear from the Department of Justice at its highest levels, which is directing this case, [is] that they are trying to send a message to pro-life and people of faith: 'Don't mess with us,'" Thomas More Society vice president Peter Breen told Fox News. "They want to intimidate — they want to cause good people like Mark to stop praying and counseling at the abortion clinics of our country. And that's not going to happen."
Breen told the outlet that the case was thrown out of state court but revived by the Biden administration nearly a year after the incident. Further, Breen said, some 20 FBI agents raided Houck's home when they arrested him, treating him "as if he was a drug lord or a mafia boss."
"If he was truly a danger to the community, they wouldn't have waited a year to prosecute," Breen said. "Serious questions need to be asked of the attorney general. What was he thinking? Why did they do this obscene show of force against a peaceful pillar of the community?"
Houck's lawyers also argued that the DOJ's claim that the FACE Act protects anyone associated with an abortion clinic is inaccurate.
"The FACE Act was never intended to cover disputes between advocates on the public sidewalks outside of our nation's abortion clinics," Breen said in a statement earlier this month. "This new evidence shows clearly that Congress intended to limit the FACE Act to patients and staff working in the clinic, and not to take sides between pro-life and pro-choice counselors and escorts on the sidewalk. The Biden Department of Justice's prosecution of Mark Houck is pure harassment, meant solely to intimidate our nation's pro-life sidewalk counselors who provide vital resources to help pregnant women at risk for abortion."
Houck pleaded not guilty to the charges against him and testified at trial that he and the clinic escort, Bruce Love, had two altercations on the day in question. The first occurred while Houck was counseling two women crossing the street who left Planned Parenthood, Catholic News Agency reported. Love allegedly chased Houck about 100 feet in an attempt to stop him from counseling the women, Life News reported. Houck claimed that Love surprised and made contact with him, causing him to ask, "What are you doing?" and reflexively elbow the escort in the hip to move him out of the way. The prosecution argued that Houck elbowed Love unprovoked because of his status as a clinic escort.
After this, Houck said Love left the clinic and stood near Houck's 12-year-old son while taunting Houck Sr., saying, "You're hurting women. You don't care about women."
Houck said Love also repeatedly disparaged him to his son, who testified on Friday that Love stood about an arm's length away from him near the clinic.
"I moved away… because I was scared," the younger Houck testified, adding that Love told him, "Your dad's a bad person. Your dad's harassing women."
It was after Houck repeatedly told Love to stop harassing his son that Houck said he pushed Love away.
The jury deadlocked on Friday after two-and-a-half hours of deliberation, telling U.S. District Judge Gerald Pappert that they didn't think they could come to a conclusion given more time. Pappert sent the jury home but instructed them to return Monday morning and continue deliberations anyway.
On Monday, the jury acquitted Houck. Following the verdict, Breen released a statement condemning the Biden administration for pursuing his client.
"We are, of course, thrilled with the outcome," Breen said. "Mark and his family are now free of the cloud that the Biden administration threw upon them. We took on Goliath – the full might of the United States government – and won. The jury saw through and rejected the prosecution's discriminatory case, which was harassment from day one. This is a win for Mark and the entire pro-life movement. The Biden Department of Justice's intimidation against pro-life people and people of faith has been put in its place."