Conservatives are rejoicing that Chicago's notorious soft on crime mayor spectacularly lost her reelection bid in Windy City on Tuesday night.
Mayor Lori Lightfoot scraped just 17 percent of the vote in the race for City Hall, forcing a run off between Paul Vallas, a former schools CEO and Brandon Johnson, a Cook County commissioner on April 4.
This made Lightfoot the first elected Chicago mayor to lose a reelection bid since 1983, when Jane Byrne, the city's first female mayor, lost her Democratic primary.
Lightfoot, the first black woman and first openly gay person to lead the city, won her first term in 2019 after promising to end decades of corruption and backroom dealing at City Hall.
But opponents blamed Lightfoot for an increase in crime that occurred in cities across the U.S. during the pandemic and criticized her as being a divisive, overly contentious leader.
Among those leading the chorus of celebration was controversial Rep. Marjorie Taylor Greene who tweeted: 'Lori Lightfoot. Crime doesn't pay.'
Many joined Greene on Twitter, saying that with Lightfoot gone, they hope peace can finally be restored in the Windy City.
Former Georgia state Rep. Vernon Jones tweeted: 'Chicago's Mayor Lori Lightfoot, just got the FOOT! Other Democrat mayors with run-away crime in your cities, take note. Even liberals are tired of being unsafe.'
Jonathan Turley, a criminal defense attorney and FOX News contributor added: 'There is hope for my home city yet. Lori Lightfoot is out.
'The greatest potential improvement for the city since 1900 when the direction of the Chicago river was reversed.'
Former Speaker of the House Newt Gingrich chimed in saying: 'Mayor Lori Lightfoot of Chicago coming in third in her bid for a second term is an encouraging sign that things can get bad enough for citizens to defeat the machines. Maybe Baltimore City is next.'
'The bad news for Lori Lightfoot is she's no longer Mayor of Chicago. The good news is she can go spend time someplace safer, like Ukraine,' said Fox News personality Jimmy Failla.
While movie star and comedian Rob Schneider contributed: 'I will remember Lori Lightfoot as a tyrant yelling and threatening her constituents on the street to go back indoors…'
'She is proof that Voting for just anybody with a "D" next to it, has consequences… Glad even liberal Chicago said ENUF!' the Deuce Bigelow star added.
On Facebook, one Chicago resident wrote: 'Glad the garbage is out, Chicago needs a change, I just hope for a city where we can feel safe.'
Another wrote: 'The good people of Chicago, and these other fine American cities deserve better. She's to soft on crime, and drove businesses and residents out. She didn't get along with police, teachers unions, and citizens, and businesses.'
While another struck a different chord highlighting systematic problems in Chicago.
'A new mayor won't stop the crime unless some real systemic change is implemented to the underserved neighborhoods. Stop and frisk and the national guard won't fix it! There is a new breed of criminal out here now!' a local resident wrote.
On the official Chicago Reddit page in a thread titled: 'Was Lori Lightfoot a bad mayor?' Many pointed to Lightfoot's handling of the Covid-19 lockdown, such as closing certain parks but not closing others.
'Some of her lockdown decisions absolutely defied explanation. Parks and beaches closed…but Montrose Dog Beach open,' wrote one user.
Others questioned her handling of the anti-police protests caused by the murder of George Floyd in Minneapolis in 2021, including believing a conspiracy theory that a bus loaded with ANTIFA protesters was en route from Indiana.
'Was the ANTIFA bus conspiracy created by the looters so they could loot? Or was it that people knew all the police were somewhere else (they did not know about ANTIFA) so they looted?' a user pondered.

⬇️ Top Picks for You ⬇️
Trump Suggests Manhattan DA Bragg 'Dropped' Case Against Him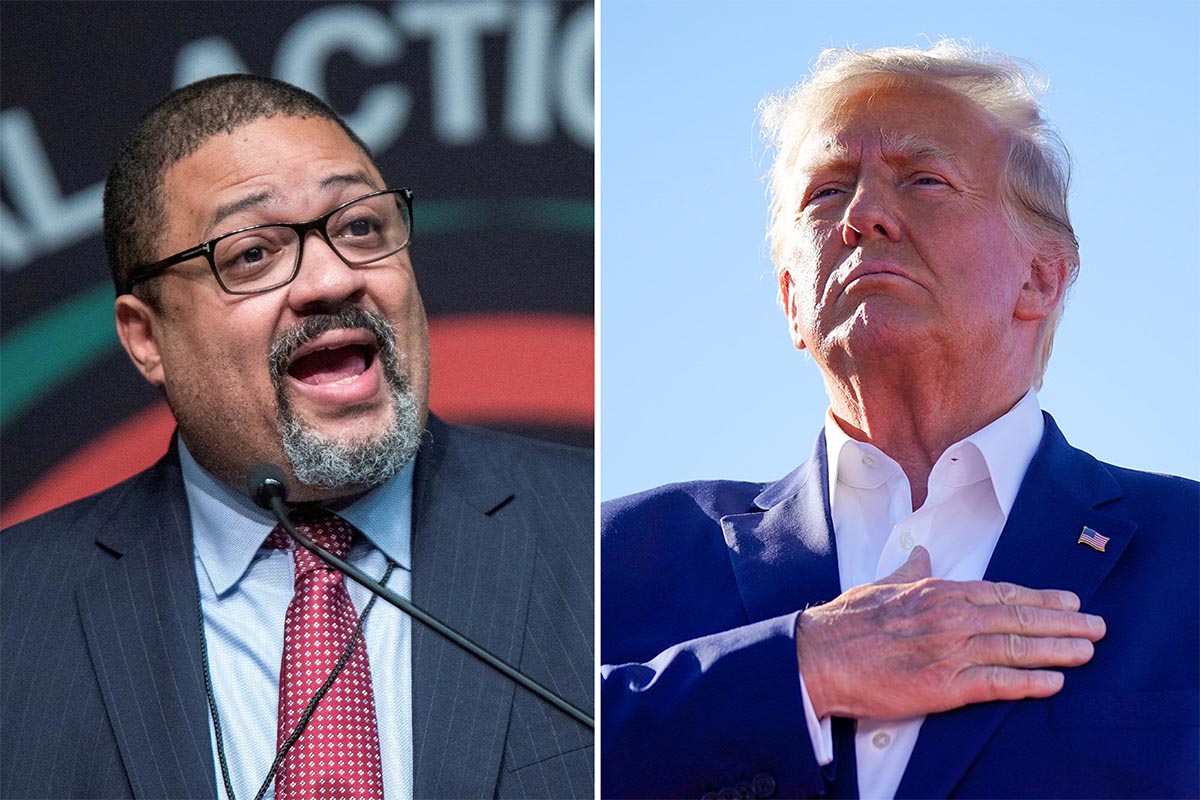 Former President Donald Trump is now suggesting Manhattan District Attorney Alvin Bragg may have dropped his case against him, about a week after he claimed he would be arrested.
After a rally in Waco, Texas, on Saturday, Trump told reporters on his plane, "I think they've already dropped the case … they have absolutely nothing." Trump did not provide evidence for his assertion Saturday.
"It's a fake case. Some fake cases, they have absolutely nothing," the former president said. Trump also reiterated his criticism of Michael Cohen, a former Trump lawyer who has testified against him in the Manhattan grand jury case and previously served time in federal prison on tax fraud and other charges.
Trump also denied mainstream media reports that suggested he was trying to incite violence with his Truth Social posts that criticized Bragg's investigation: "No, I don't like violence and I'm not for violence. But a lot of people are upset."
On Truth Social, the former president made a similar statement regarding his belief Bragg's case is "DEAD." He wrote that the "Witch Hunt against me is DEAD, no evidence at all, & it has been conclusively proven that I did nothing wrong." He dismissed Cohen as a "disbarred lawyer & convicted Felon."
Last week, an attorney in Trump's circle, Robert Costello, told media outlets that he testified before the grand jury and sought to denigrate Cohen's testimony against the 45th president in the investigation, which reportedly is connected to so-called hush money payments that were given to adult performer Stormy Daniels during the 2016 presidential campaign. A lawyer for Cohen, when reached for comment, declined to issue a statement, although Cohen told MSNBC last week that Costello never represented him and disputed his testimony.
Bragg's has not returned a request for comment, and The Epoch Times cannot verify the authenticity of Trump's claims. Previous Epoch Times requests for comment from the DA's office have gone unanswered.
Over the past week, Bragg's office has issued one public statement on the case, and that came in response to a House Republican letter seeking testimony and information about the DA's case or whether his office would arrest Trump. A letter sent by his general counsel said that it was Trump who created a "false expectation" he would be indicted last week, although he provided no other details.
Responding to the House GOP's letter, Bragg's counsel wrote that it "only came after Donald Trump created a false expectation that he would be arrested the next day, and his lawyers reportedly urged you to intervene. Neither fact is a legitimate basis for congressional inquiry."
During the Waco rally, Trump declared that his "enemies are desperate to stop us" and that "our opponents have done everything they can to crush our spirit and to break our will," and that the Manhattan district attorney was investigating him "for something that is not a crime, not a misdemeanor, not an affair."
He added: "But they failed. They've only made us stronger. And 2024 is the final battle, it's going to be the big one. You put me back in the White House, their reign will be over and America will be a free nation once again."
Trump did not make any direct references in his speech to Waco's history, telling the crowd of thousands that he told Lt. Gov Dan Patrick he wanted to hold his rally in a place with overwhelming support, not "one of those 50-50 areas," and said he told Texas officials, "Let's go right into the heart of it."
At several points, Trump criticized Florida Gov. Ron DeSantis, who, despite not announcing it, has long been expected to run for president in 2024 and is seen as Trump's strongest potential challenger for the GOP nomination. Trump called his onetime ally disloyal and said he was "dropping like a rock" in the polls.
In addition to the Manhattan case, Trump is also facing an investigation in Georgia as well as federal investigations into his handling of allegedly classified documents and possible obstruction, as well as statements he made on Jan. 6, 2021. The former president has denied wrongdoing in those instances.