Rep. Mondaire Jones (D-NY) was slammed online late this week over a tweet that suggested that the five black police officers who are accused of being involved in the murder of Tyre Nichols were motivated by "anti-blackness."
Nichols died on January 10, three days after Memphis police pulled him over in a traffic stop for "reckless driving" near Raines Road and Ross Road in Memphis, Tennessee.
Police said that during the stop a "confrontation occurred," at which point Nichols ran away from police on foot as they attempted to apprehend him. Video of the incident was released last night by law enforcement.
Jones responded to Nichols' death by tweeting, "If you think the Memphis police officers had to be white in order to exhibit anti-Blackness, you need to take that AP African American Studies course [Florida Republican Governor] Ron DeSantis just banned."
Kind of proving the point of why the course was rejected…

Most people don't think that it's reasonable to indoctrinate HS kids to believe 5 Black police officers abusing their power and needlessly beating a man is evidence of anti-Blackness. pic.twitter.com/VxFXBSsEcc

— AG (@AGHamilton29) January 28, 2023
Jones' tweet garnered backlash and mockery online.
"Kind of proving the point of why the course was rejected," tweeted the popular conservative account AG. "Most people don't think that it's reasonable to indoctrinate HS kids to believe 5 Black police officers abusing their power and needlessly beating a man is evidence of anti-Blackness."
Radio host Jason Rantz tweeted, "This is a great argument against the CRT course masquerading as AP African American history."
Daily Wire podcast host Matt Walsh tweeted, "If you blame white supremacy for black on black crime, you've probably taken way too many of those kinds of courses."
Jones' shot at DeSantis comes after curriculum for AP African American Studies from the College Board generated massive backlash in Florida because it contained leftist activism.
The Florida Department of Education recently informed the College Board that the course's content is "inexplicably contrary to Florida law and significantly lacks educational value," adding that the state would reconsider the course should the organization make the material "lawful" and "historically accurate."
"They're advocating things like abolishing prisons. Now that's a radical political position," DeSantis noted in response to what was in the curriculum. "You're free to take that in your own life, I don't think very many people think that would actually work, but how is that being taught as fact?"
DeSantis added that he does not view black history as inherently distinct from the overall history of the United States.
"That's what our standards for black history are: it's just cut-and-dry history. You learn all the basics, you learn about the great figures," he remarked. "I view it as American history. I don't view it as separate history."

⬇️ Top Picks for You ⬇️
Biden Dog Bites Another Secret Service Agent; 11th Incident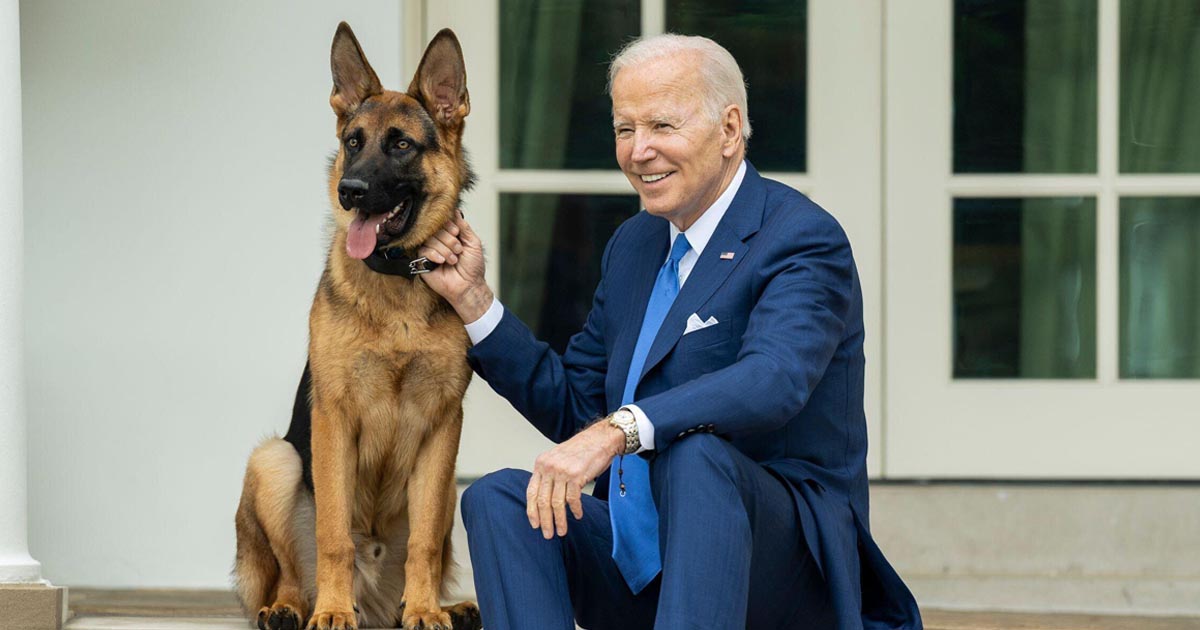 President Joe Biden's younger dog, Commander, bit another US Secret Service agent at the White House Monday evening, CNN has learned, the 11th known biting incident involving the 2-year-old German Shepherd.
"Yesterday around 8 p.m., a Secret Service Uniformed Division police officer came in contact with a First Family pet and was bitten. The officer was treated by medical personnel on complex," USSS chief of communications Anthony Guglielmi told CNN in a statement.
The injured officer spoke with Secret Service Uniformed Division Chief Alfonso M. Dyson Sr. on Tuesday and is doing OK, Guglielmi said.
Commander has been involved in at least 11 biting incidents at the White House and in Delaware, according to CNN reporting and US Secret Service email correspondence, including a November 2022 incident where an officer was hospitalized after the dog clamped down on their arms and thighs.
White House officials said in July that the Bidens were working through new training and leashing protocols for the family pet following the incidents.
Asked by CNN whether the new training had taken place or if any further action would be sought, Elizabeth Alexander, communications director for the first lady, said in a statement that "the First Family continues to work on ways to help Commander handle the often unpredictable nature of the White House grounds."
"The President and First Lady are incredibly grateful to the Secret Service and Executive Residence staff for all they do to keep them, their family, and the country safe," she continued.
Another of Biden's dogs, Major, was involved in biting incidents at the White House. The German Shepherd later moved out of the White House, and Commander arrived at the White House in 2021.
The July email correspondence, obtained through Freedom of Information Act requests by the conservative group Judicial Watch, reflected 10 incidents.
In one incident in October, first lady Dr. Jill Biden "couldn't regain control" of the dog as it charged a member of Secret Service staff.
"I believe it's only a matter of time before an agent/officer is attacked or bit," the staff member warned in an email.
While Secret Service agents are not responsible for the handling of the first family's pets, they can come into frequent contact with the animals.
"This isn't a Secret Service thing. This is a this is a workplace safety issue," CNN contributor and former USSS agent Jonathan Wackrow told CNN.
"There's uniqueness here where it's the residence of the president of the United States, but it's also the workplace for hundreds, thousands of people. And you can't bring a hazard into the workplace. And that's what is essentially happening with this dog. One time you can say it's an accident, but now multiple incidents, it's a serious issue," he added.
Wackrow called it a "significant hazard" for agents on duty at the White House residence.
"I'm sure that the Bidens love the dog. I'm sure that it's a member of the family like every dog is, but you're creating a significant hazard to those who support you – support the office of the president," he said.