A Democrat-led U.S. Senate committee is alleging that former President Donald Trump weaponized the Department of Justice—based on a New York Times report citing anonymous sources—and is vowing to examine former special counsel John Durham's inquiry for misconduct.
Durham had been evaluating the alleged mismanagement by law enforcement and intelligence agencies of the Trump-Russia investigation after being appointed by former Attorney General Bill Barr.
"These reports about abuses in Special Counsel Durham's investigation—so outrageous that even his longtime colleagues quit in protest—are but one of many instances where former President Trump and his allies weaponized the Justice Department," Senate Judiciary Committee Chairman Dick Durbin (D-Ill.) alleged in an online statement.
Durbin was reacting to a Jan. 26 New York Times report accusing Durham of failing to bring charges against Trump based on information from Italian officers that alleged suspicious financial dealings.
"As we wait for the results of ongoing internal reviews, the Senate Judiciary Committee will do its part and take a hard look at these repeated episodes, and the regulations and policies that enabled them, to ensure such abuses of power cannot happen again," Durbin added.
The New York Times, however, admits that allegations in the report lack sources who are willing to talk on the record.
"The current and former officials who discussed the investigation all spoke on the condition of anonymity," the report states.
The report was released after the U.S. House of Representatives approved the formation of the Select Subcommittee on the Weaponization of the Federal Government, in which Chairman Jim Jordan (R-Ohio) has already launched an investigation into the use of federal law enforcement and national security agencies against conservatives.
The New York Times report further accused Durham of using Russian intelligence documents to delve into the emails of a George Soros assistant and alleges that Durham's aide, Nora Dannehy, resigned in 2020 over questions about prosecutorial ethics concerning Michael Sussmann who was the lawyer representing Democrats during the probe into Trump's alleged link to Russia.
"Mr. Durham used grand jury powers to keep pursuing the emails even after a judge twice rejected his request for access to them," the report alleges. "The emails yielded no evidence that Mr. Durham has cited in any case he pursued."

⬇️ Top Picks for You ⬇️
Biden Dog Bites Another Secret Service Agent; 11th Incident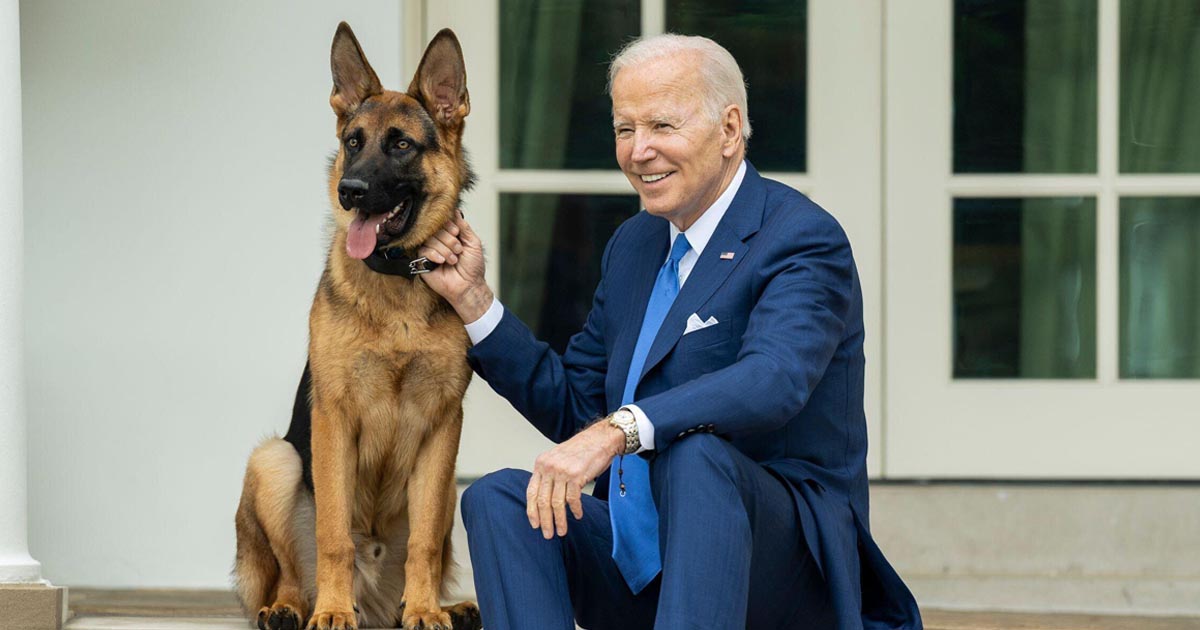 President Joe Biden's younger dog, Commander, bit another US Secret Service agent at the White House Monday evening, CNN has learned, the 11th known biting incident involving the 2-year-old German Shepherd.
"Yesterday around 8 p.m., a Secret Service Uniformed Division police officer came in contact with a First Family pet and was bitten. The officer was treated by medical personnel on complex," USSS chief of communications Anthony Guglielmi told CNN in a statement.
The injured officer spoke with Secret Service Uniformed Division Chief Alfonso M. Dyson Sr. on Tuesday and is doing OK, Guglielmi said.
Commander has been involved in at least 11 biting incidents at the White House and in Delaware, according to CNN reporting and US Secret Service email correspondence, including a November 2022 incident where an officer was hospitalized after the dog clamped down on their arms and thighs.
White House officials said in July that the Bidens were working through new training and leashing protocols for the family pet following the incidents.
Asked by CNN whether the new training had taken place or if any further action would be sought, Elizabeth Alexander, communications director for the first lady, said in a statement that "the First Family continues to work on ways to help Commander handle the often unpredictable nature of the White House grounds."
"The President and First Lady are incredibly grateful to the Secret Service and Executive Residence staff for all they do to keep them, their family, and the country safe," she continued.
Another of Biden's dogs, Major, was involved in biting incidents at the White House. The German Shepherd later moved out of the White House, and Commander arrived at the White House in 2021.
The July email correspondence, obtained through Freedom of Information Act requests by the conservative group Judicial Watch, reflected 10 incidents.
In one incident in October, first lady Dr. Jill Biden "couldn't regain control" of the dog as it charged a member of Secret Service staff.
"I believe it's only a matter of time before an agent/officer is attacked or bit," the staff member warned in an email.
While Secret Service agents are not responsible for the handling of the first family's pets, they can come into frequent contact with the animals.
"This isn't a Secret Service thing. This is a this is a workplace safety issue," CNN contributor and former USSS agent Jonathan Wackrow told CNN.
"There's uniqueness here where it's the residence of the president of the United States, but it's also the workplace for hundreds, thousands of people. And you can't bring a hazard into the workplace. And that's what is essentially happening with this dog. One time you can say it's an accident, but now multiple incidents, it's a serious issue," he added.
Wackrow called it a "significant hazard" for agents on duty at the White House residence.
"I'm sure that the Bidens love the dog. I'm sure that it's a member of the family like every dog is, but you're creating a significant hazard to those who support you – support the office of the president," he said.