"Dr. Phil" is coming to an end this spring after 21 seasons, CBS Media Ventures announced Tuesday, emphasizing it was Dr. Phil McGraw's decision to stop making new episodes.
The media company aims to repackage and rerun old episodes of the daytime show for the 2023-2024 season and beyond. The repurposed episodes would feature new content such as "wrap-arounds and intros by McGraw," 72, as well as "guest updates," per the announcement.
"I have been blessed with over 25 wonderful years in daytime television," McGraw said in a statement. "With this show, we have helped thousands of guests and millions of viewers through everything from addiction and marriage to mental wellness and raising children. This has been an incredible chapter of my life and career, but while I'm moving on from daytime, there is so much more I wish to do."
McGraw said he will shift his focus to prime-time programming with new partnerships due to launch in early 2024.
"I am compelled to engage with a broader audience because I have grave concerns for the American family, and I am determined to help restore a clarity of purpose as well as our core values," McGraw added.
The psychologist got his start as a frequent guest on "The Oprah Winfrey Show" in the late 1990s. He launched his own series in September 2002.
McGraw was inducted into the Broadcasting & Cable Hall of Fame in 2015, and he received a star on the Hollywood Walk of Fame in February 2020. His show has netted 31 Daytime Emmy nominations, CBS Media Ventures noted, and provided over $35 million in resources for its guests off-camera.
But "Dr. Phil," which explores controversial topics, has found itself mired in controversy as well. A year ago, nearly a dozen current and former employees of "Dr. Phil" spoke out to BuzzFeed, describing their workplace as "traumatizing" and a "war zone." McGraw's attorney, H. Patrick Morris, "categorically denie[d]" the allegations at the time.
Critics have also blasted McGraw for his "appallingly cruel" 2016 interview with actress Shelley Duvall; his post-show treatment of infamous guest Danielle "Bhad Bhabie" Bregoli; and his "betrayal" of Britney Spears when she struggled with mental health issues in 2008.

⬇️ Top Picks for You ⬇️
Biden Dog Bites Another Secret Service Agent; 11th Incident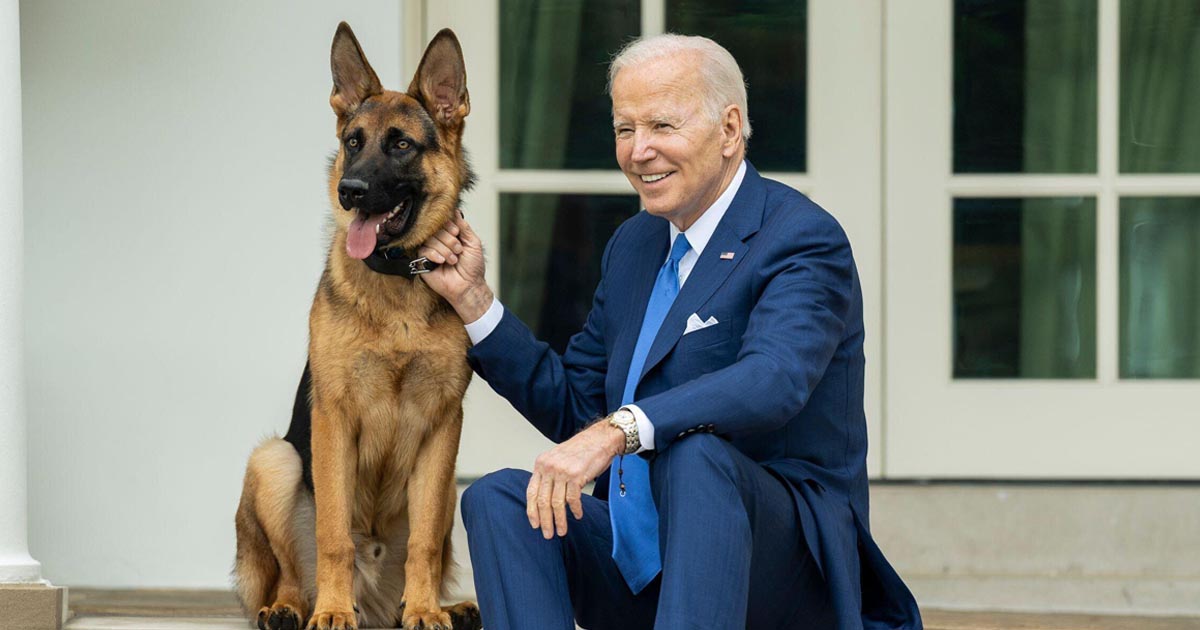 President Joe Biden's younger dog, Commander, bit another US Secret Service agent at the White House Monday evening, CNN has learned, the 11th known biting incident involving the 2-year-old German Shepherd.
"Yesterday around 8 p.m., a Secret Service Uniformed Division police officer came in contact with a First Family pet and was bitten. The officer was treated by medical personnel on complex," USSS chief of communications Anthony Guglielmi told CNN in a statement.
The injured officer spoke with Secret Service Uniformed Division Chief Alfonso M. Dyson Sr. on Tuesday and is doing OK, Guglielmi said.
Commander has been involved in at least 11 biting incidents at the White House and in Delaware, according to CNN reporting and US Secret Service email correspondence, including a November 2022 incident where an officer was hospitalized after the dog clamped down on their arms and thighs.
White House officials said in July that the Bidens were working through new training and leashing protocols for the family pet following the incidents.
Asked by CNN whether the new training had taken place or if any further action would be sought, Elizabeth Alexander, communications director for the first lady, said in a statement that "the First Family continues to work on ways to help Commander handle the often unpredictable nature of the White House grounds."
"The President and First Lady are incredibly grateful to the Secret Service and Executive Residence staff for all they do to keep them, their family, and the country safe," she continued.
Another of Biden's dogs, Major, was involved in biting incidents at the White House. The German Shepherd later moved out of the White House, and Commander arrived at the White House in 2021.
The July email correspondence, obtained through Freedom of Information Act requests by the conservative group Judicial Watch, reflected 10 incidents.
In one incident in October, first lady Dr. Jill Biden "couldn't regain control" of the dog as it charged a member of Secret Service staff.
"I believe it's only a matter of time before an agent/officer is attacked or bit," the staff member warned in an email.
While Secret Service agents are not responsible for the handling of the first family's pets, they can come into frequent contact with the animals.
"This isn't a Secret Service thing. This is a this is a workplace safety issue," CNN contributor and former USSS agent Jonathan Wackrow told CNN.
"There's uniqueness here where it's the residence of the president of the United States, but it's also the workplace for hundreds, thousands of people. And you can't bring a hazard into the workplace. And that's what is essentially happening with this dog. One time you can say it's an accident, but now multiple incidents, it's a serious issue," he added.
Wackrow called it a "significant hazard" for agents on duty at the White House residence.
"I'm sure that the Bidens love the dog. I'm sure that it's a member of the family like every dog is, but you're creating a significant hazard to those who support you – support the office of the president," he said.