One of Jeffrey Epstein's victims has claimed that he did make sex tapes of his wealthy friends – and not only has she seen them, she's made copies.
And Sarah Ransome's newly released deposition has rekindled allegations that top attorney Alan Dershowitz was involved in the abuse of underage girls.
Ransome claimed in the deposition taken as part of a lawsuit that Virginia Giuffre filed against Epstein's one-time girlfriend Ghislaine Maxwell that she has seen footage of two of Epstein's associates having sex with a female victim.
And she claims that she had been forced into a threesome with Dershowitz and an unidentified woman.
Dershowitz denies any abuse. He told the Daily Beast: 'Let me be very clear—I have had sex with one woman since the day I met my wife.
'And during the entire relevant period of time, I never had any contact with Ransome. I've never had any contact with anyone else. And the stories are all made up.'
Ransome goes on to claim that footage she saw will 'haunt me for the rest of my life' and that the faces of the two men were clearly visible. She does not identify those men.
Ransome even claims to have copies which she has stored at several secure locations around Europe and says she fears retaliation by Epstein even though he is dead.
The bombshell claim gives new insight into the long-held theory that Epstein blackmailed his wealthy male friends with secretly recorded videos of them having sex with underage girls he provided.
Ransome, who was born in South Africa and moved to Scotland aged 14, was lured into Epstein's web by one of his recruiters after coming to New York to become a model.
Epstein claimed he had connections at FIT, the New York fashion college, and Ransome says he 'used my education as a way for me to trade my soul to the devil and become a sex slave to pay for my studies'.
While the college placement never materialized, failure to agree to have sex with Epstein would lead to him refusing to support her anymore, leaving Ransome penniless and with no prospect of making it as a model, she claims.
Among the newly unsealed documents are emails sent by Ransome explaining the existence of the tapes.
Ransome writes: 'When my friend had sexual intercourse with (redacted) and (redacted), sex tapes were in fact filmed on each occasion by Jeffrey.
'Thank God she managed to get ahold of some footage of the filmed sex tapes which clearly identify the faces of (redacted) and (redacted) having sexual intercourse with her'.
Epstein does not appear in the video, something that Ransome says showed how 'clever' he was.
The friend sent Ransome some of the footage 'implicating' both men and she writes that she has seen 'with my own two eyes the evidence of these sexual acts'.
Ransome writes: 'I will be more than willing to swear under oath and testify in court over these sex tapes….it will break your heart into a million tiny pieces when you watch this footage.'
Ransome claims that she has backed up the footage on several USB sticks that she has stored at various locations in Europe.
Only one other person knows where the footage is 'in case anything happens to me before the footage is released', Ransome writes.
The theory about the tapes has been fueled by two of Epstein's victims, Maria Farmer and Giuffre, who claim that they saw a room full of CCTV monitors at Epstein's $65million mansion in New York – including some showing cameras in the toilets.
When police raided Epstein's mansion in 2019 they found dozens of tapes of girls in a twisted library the disgraced financier kept.
Maxwell appeared to have admitted the tapes existed after being tricked by a journalist for the TV show 60 Minutes, telling him: 'I don't know where they are'.
According to the deposition, among the men that Ransome claims she was forced to have sex with was Epstein's former lawyer Alan Dershowitz.
In response Dershowitz said: 'I want the FBI to investigate me, everybody who's accused me, and the lawyers. And I'm hoping that still will happen. Maybe the revelation of these documents will cause the FBI to start a perjury investigation and [a] prosecution involving both accusers and lawyers, and a lot of people who've gotten rich off these files'.

⬇️ Top Picks for You ⬇️
FBI Has 2 More Informant Files on Alleged Biden Corruption; 2 More Banks Subpoenaed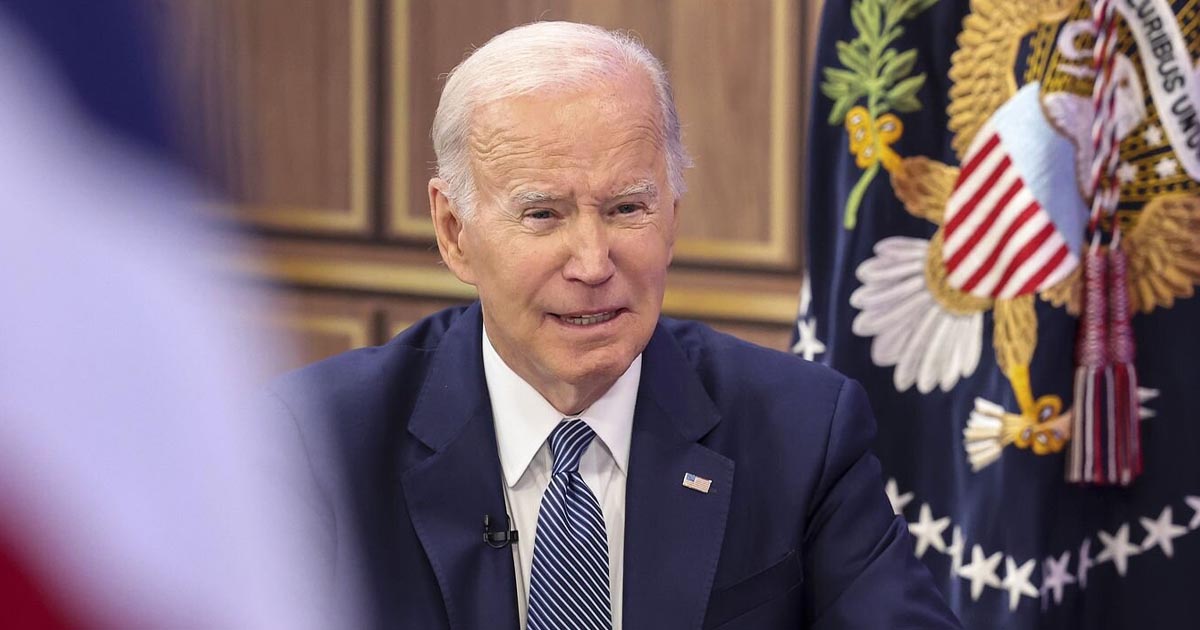 The FBI holds two more informant files on the Biden family's business ventures, triggering the House Oversight Committee on Friday to subpoena two more banks, Rep. Marjorie Taylor Greene (R-GA) exclusively told Breitbart News.
Greene, a member of the House Oversight Committee, said the FBI holds at least two more FD-1023 forms referenced in the FBI informant document reviewed by the Committee Thursday. Greene expects the Committee will work to review those forms next week.
On Thursday the committee viewed an FBI informant file that revealed the alleged existence of two pieces of evidence showing President Joe Biden received $5 million from Ukrainian energy company Burisma, Committee Republicans told reporters.
"He requested it, he and Hunter Biden requested $5 million each," Greene said. "'Pay me $5 million, pay my father $5 million, and we will take care of your problems for you,'" Greene described the alleged request the Bidens made of Burisma.
In 2015, Burisma was under suspicion of money laundering and public corruption. Prosecutor Victor Shokin investigated the case before his termination due to pressure applied by then-Vice President Joe Biden, who threatened to withhold $1 billion in U.S. aid from Ukraine if the Ukrainian government did not fire the prosecutor investigating Burisma.
In exchange for that, the informant file alleges, Joe Biden and Hunter Biden received $5 million each in small sums through separate bank accounts.
Joe Biden bragged about the firing during a 2018 appearance at the Council of Foreign Relations. "I said, 'I'm telling you, you're not getting the billion dollars.' I said, 'You're not getting the billion. I'm going to be leaving here in,' I think it was about six hours," Biden told the audience. "I looked at them and said, 'I'm leaving in six hours. If the prosecutor is not fired, you're not getting the money.' Well, son of a bitch. He got fired."
In connection with Biden's Burisma business deal, Greene told Breitbart News the House Oversight Committee issued two subpoenas Friday to compel information about the Bidens' Ukrainian transactions. Before Friday, the Committee subpoenaed at least four banks — Bank of America, Cathay Bank, JPMorgan Chase, and HSBC USA N.A –and one individual.
"We're giving out subpoenas for two more banks. And this has to do with bank accounts related to Ukraine. So, we're digging deeper into this," she said. "We were hoping to find, you know, actual transactions that relate to this 1023 form."
Greene described Thursday's inspection of the 1023 form. She told Breitbart News she took notes inside the secured area but had to leave the notes inside the secured room per FBI policy. Once she finished reviewing the documents and taking notes, she made a second batch of notes outside the secure area.
"But as soon as I filed my notes, it was really fresh in my mind, because I read it a couple times," she said. "So I made my own notes separately — in a separate room, not in the SCIF, but in a separate room."
"The form references two separate 1023 [forms]," she said, referring to two additional FD-1023 forms mentioned in the FBI informant document.
"It's on white paper, printed paper, eight by 11 normal paper. It looks like just a report," she said.
"The form is written in chronological time," Green continued. "The date of the 1023 that I read yesterday is June 30, 2020. But it tells chronological order, starting in 2015, 2016."
Greene believes the form is credible because the FBI believes the informant is credible. The informant is reportedly a "highly credible" FBI source with a history dating back to the Barack Obama administration.
"The FBI told us [that] they just think he's their best one," she said. "Everything he hands over is true. Everything he hands over is valuable. Everything he hands over is accurate."
In addition, Greene revealed the form indicated Hunter Biden's position on Burisma's board, in which he received about $80,000 per month, were monthly installments of a $5 million total cut owed Hunter Biden in the deal with his father.
"The reason why he was on the board, taking a ridiculous salary, and getting paid these side bribes was literally because his father is the Vice President of the United States. And Hunter and [Joe] Biden have a business partnership, where Hunter goes out —and he does the groundwork — in order for his father to make the decisions and the policy changes for — to get payment."
"He's [Joe Biden] on a telephone call talking about it, he's on video and an interview talking about it, where he literally withheld the U.S. aid from Ukraine and demanded that they fire Victor Shokin," Green said. "And it happened. It happened."
When a reporter questioned Joe Biden Thursday about the alleged $5 million payment, he jokingly responded, "Where's the money?"