The Federal Reserve on Wednesday enacted a quarter percentage point interest rate increase, expressing caution about the recent banking crisis and indicating that hikes are nearing an end.
Along with its ninth hike since March 2022, the rate-setting Federal Open Market Committee noted that future increases are not assured and will depend largely on incoming data.
"The Committee will closely monitor incoming information and assess the implications for monetary policy," the FOMC's post-meeting statement said. "The Committee anticipates that some additional policy firming may be appropriate in order to attain a stance of monetary policy that is sufficiently restrictive to return inflation to 2 percent over time."
That wording is a departure from previous statements which indicated "ongoing increases" would be appropriate to bring down inflation.
While comments Fed Chair Jerome Powell made during a news conference were taken to mean that the central bank may be nearing the end of its rate-hiking cycle, he qualified that the inflation fight isn't over.
"The process of getting inflation back down to 2% has a long way to go and is likely to be bumpy," the central bank leader said.
Also, Powell acknowledged that the recent events in the banking system were likely to result in tighter credit conditions, and that was likely why the central bank's tone had softened.
Still, he said that despite market pricing to the contrary, "rate cuts are not in our base case" for the remainder of 2023.
"The U.S. banking system is sound and resilient," the committee said, in its prepared statement. "Recent developments are likely to result in tighter credit conditions for households and businesses and to weigh on economic activity, hiring, and inflation. The extent of these effects is uncertain. The Committee remains highly attentive to inflation risks."
During the news conference, Powell said the FOMC considered a pause in rate hikes in light of the banking crisis, but ultimately unanimously approved the decision to raise rates due to intermediate data on inflation and the strength of the labor market.
"We are committed to restoring price stability and all of the evidence says that the public has confidence that we will do so, that will bring inflation down to 2% over time. It is important that we sustain that confidence with our actions, as well as our words," Powell said.
The increase takes the benchmark federal funds rate to a target range between 4.75%-5%. The rate sets what banks charge each other for overnight lending but feeds through to a multitude of consumer debt like mortgages, auto loans and credit cards.
Projections released along with the rate decision point to a peak rate of 5.1%, unchanged from the last estimate in December and indicative that a majority of officials expect only one more rate hike ahead.
Data released along with the statement shows that seven of the 18 Fed officials who submitted estimates for the "dot plot" see rates going higher than the 5.1% "terminal rate."
The next two years' worth of projections also showed considerable disagreement among members, reflected in a wide dispersion among the "dots." Still, the median of the estimates points to a 0.8 percentage point reduction in rates in 2024 and 1.2 percentage points worth of cuts in 2025.
The statement eliminated all references to the impact of Russia's invasion of Ukraine.
Markets had been closely watching the decision, which came with a higher degree of uncertainty than is typical for Fed moves.
Earlier this month, Powell had indicated the central bank may have to take a more aggressive path to tame inflation. But a fast-moving banking crisis thwarted any notion of a more hawkish move – and contributed to general market sentiment that the Fed will be cutting rates before the year comes to a close.
Estimates released Wednesday of where Federal Open Market Committee members see rates, inflation, unemployment and gross domestic product underscored the uncertainty for the policy path.
Officials also tweaked their economic projections. They slightly increased their expectations for inflation, with a 3.3% rate pegged for this year, compared with 3.1% in December. Unemployment was lowered a notch to 4.5%, while the outlook for GDP nudged down to 0.4%.
The estimates for the next two years were little changed, except the GDP projection for 2024 came down to 1.2% from 1.6% in December.
The forecasts come amid a volatile backdrop.
Despite the banking turmoil and volatile expectations around monetary policy, markets have held their ground. The Dow Jones Industrial Average
is up some 2% over the past week, though the 10-year Treasury yield has risen about 20 basis points, or 0.2 percentage points, during the same period.

⬇️ Top Picks for You ⬇️
Senate Democrats Authorize Supreme Court Ethics Subpoenas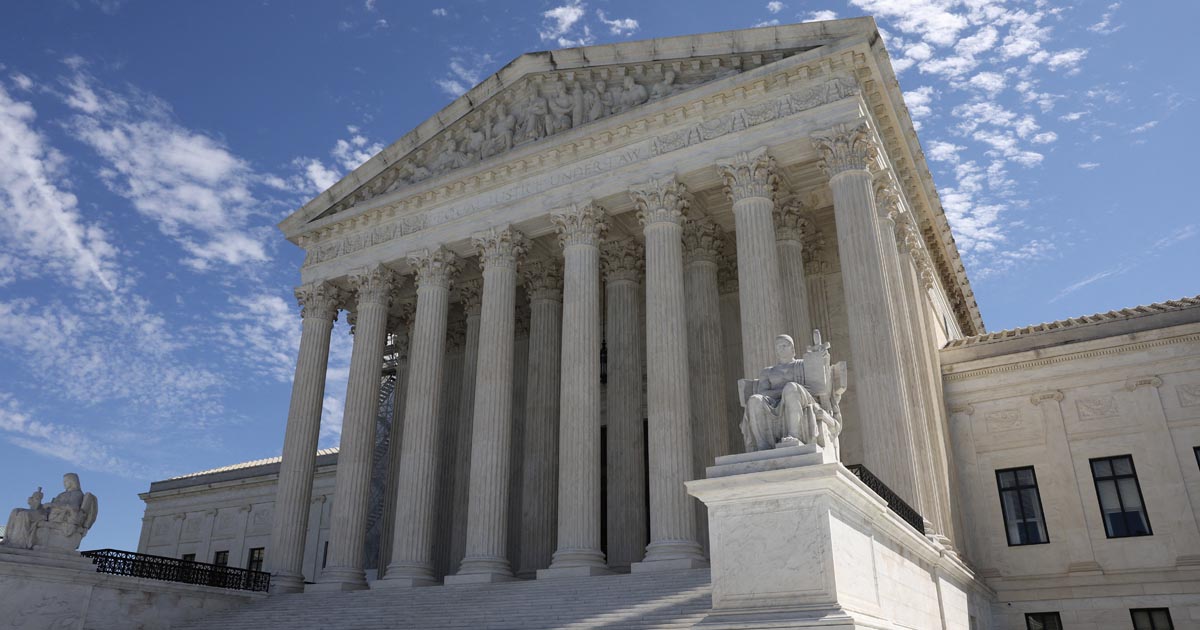 A Democratic-led U.S. Senate panel on Thursday authorized subpoenas to two influential conservatives – Harlan Crow and Leonard Leo – as part of an ethics inquiry spurred by reports of undisclosed largesse directed to some conservative Supreme Court justices.
The Judiciary Committee voted to authorize the subpoenas for Crow, a billionaire Republican donor and benefactor of conservative Justice Clarence Thomas, and Leo, a legal activist who was instrumental in compiling Republican former President Donald Trump's list of potential Supreme Court nominees.
Republican senators walked out of the contentious committee meeting in protest while Democrats cast votes. Some Republicans later questioned the vote's legitimacy, accusing Democrats of violating procedural rules.
"The subpoena clearly wasn't legal," Republican Senator John Kennedy, a committee member, said after the vote.
Senator Dick Durbin, the panel's chairman, said subpoenas were necessary due to the refusal by Crow and Leo for months to voluntarily comply with its previous requests for information. This included itemized lists of all gifts, transportation and lodging provided to any Supreme Court justice.
Durbin also renewed his criticism of a new code of conduct announced by the court on Nov. 13 and promised to continue to pursue the committee's ethics investigation.
"Without an enforcement mechanism, this code of conduct, while a step in a positive direction, cannot restore the public's faith in the court," Durbin said.
Senator Lindsey Graham, the committee's top Republican, told the meeting that Democrats were engaged in a "jihad" against the Supreme Court, whose 6-3 conservative majority has handed major defeats to liberals in recent years on matters including abortion, gun rights and student debt relief.
"When you say you don't want to destroy the Roberts Court, I don't believe you," Graham said, referring to the court under the leadership of conservative Chief Justice John Roberts. "I don't believe a word you're saying."
The committee vote authorized Durbin to issue the subpoenas, which he could do unilaterally, according to a Democratic committee staffer.
If the subpoena recipients fail to comply, Democrats would need 60 votes in the 100-seat Senate to initiate a civil enforcement action, meaning they would need the support of some Republicans. The Democrats also would have the option to make a referral to the U.S. Justice Department, which could choose to pursue criminal contempt proceedings against the subpoena recipients.
Lawyers for Leo and Crow in letters to the committee have criticized the committee's information requests as lacking a proper legal justification. Crow's lawyer had proposed turning over a narrower range of information but Democrats rebuffed that offer, according to the panel's Democratic members.
The news outlet ProPublica reported this year on Thomas's failure to disclose luxury trips and real estate transactions involving Crow, a Texas businessman.
The outlet also reported that Leo helped organize a luxury fishing trip in Alaska attended by conservative Justice Samuel Alito, who failed to disclose taking a private jet provided by billionaire hedge fund manager Paul Singer. Trump chose all three of his appointees to the court from lists of candidates that Leo played a key role in drawing up.
Thomas has said he believed the Crow-funded trips were "personal hospitality" and thus exempt from disclosure requirements, and that his omission of the real estate transaction was inadvertent.
Alito, regarding the flight, said that Singer had "allowed me to occupy what would have otherwise been an unoccupied seat."