Federal Reserve economists believe that recent banking turmoil will trigger a mild recession later this year, a potentially ominous sign for President Joe Biden as he heads into an election campaign.
Staff members at the central bank, who brief policymakers before interest rate decisions, had long expected GDP growth to slow this year in the wake of the Fed's fight against inflation. But last month they upped the odds of a downturn, according to the minutes of the Fed's March 21-22 meeting.
Just a couple of weeks before the meeting, two regional lenders — Silicon Valley Bank and Signature Bank — collapsed after depositors pulled out billions of dollars in cash, sending tremors throughout the industry.
Their projection was for "a mild recession starting later this year, with a recovery over the subsequent two years," according to the minutes, released Wednesday. That would spark a jump in unemployment. They estimated the economy would fully recover by 2025.
The economic outlook is always difficult to foretell with any confidence, and staff members underscored their uncertainty at the meeting. If banks don't pull back on lending as much as they expect, then the economy might not suffer as much. But if the financial system were to face even more stress, then the prognosis could be much worse.
"Historical recessions related to financial market problems tend to be more severe and persistent than average recessions," staff noted, according to the minutes.
For their part, officials with an actual say in rate policy aren't quite forecasting a recession. At the March meeting, their median projection was for the U.S. economy to grow 0.4 percent — a rate so slow that it could easily dip negative. Meanwhile, they expect unemployment to rise roughly a percentage point, conditions that would be consistent with an economic contraction.
Fed officials expect the recent string of bank failures to lead cash to flow less freely through the economy as lenders are less willing to part with it, something Chair Jerome Powell has noted could act as essentially another rate hike.
Central bank policymakers are considering whether another rate hike will be needed when they meet next in May, or if borrowing costs are high enough for now to bring inflation down over time.
Members of the Fed's rate-setting committee said in March "that it was too early to assess with confidence the magnitude of the effect of a credit tightening on economic activity and inflation, and that it was important to continue to closely monitor developments," according to the minutes.

⬇️ Top Picks for You ⬇️
Senate Democrats Authorize Supreme Court Ethics Subpoenas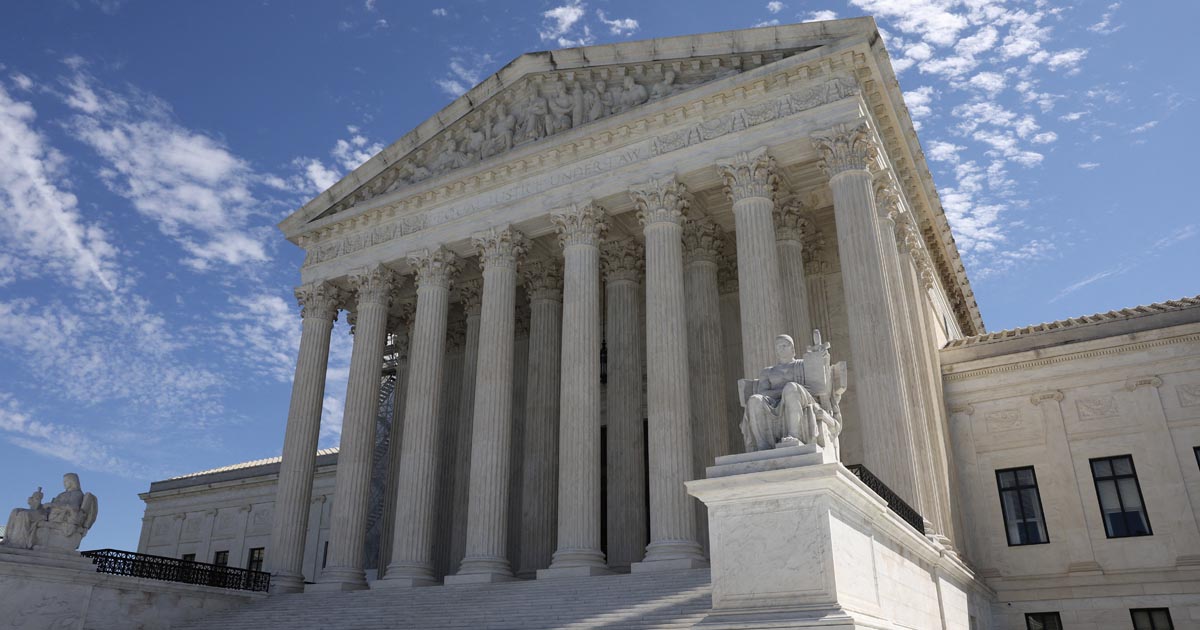 A Democratic-led U.S. Senate panel on Thursday authorized subpoenas to two influential conservatives – Harlan Crow and Leonard Leo – as part of an ethics inquiry spurred by reports of undisclosed largesse directed to some conservative Supreme Court justices.
The Judiciary Committee voted to authorize the subpoenas for Crow, a billionaire Republican donor and benefactor of conservative Justice Clarence Thomas, and Leo, a legal activist who was instrumental in compiling Republican former President Donald Trump's list of potential Supreme Court nominees.
Republican senators walked out of the contentious committee meeting in protest while Democrats cast votes. Some Republicans later questioned the vote's legitimacy, accusing Democrats of violating procedural rules.
"The subpoena clearly wasn't legal," Republican Senator John Kennedy, a committee member, said after the vote.
Senator Dick Durbin, the panel's chairman, said subpoenas were necessary due to the refusal by Crow and Leo for months to voluntarily comply with its previous requests for information. This included itemized lists of all gifts, transportation and lodging provided to any Supreme Court justice.
Durbin also renewed his criticism of a new code of conduct announced by the court on Nov. 13 and promised to continue to pursue the committee's ethics investigation.
"Without an enforcement mechanism, this code of conduct, while a step in a positive direction, cannot restore the public's faith in the court," Durbin said.
Senator Lindsey Graham, the committee's top Republican, told the meeting that Democrats were engaged in a "jihad" against the Supreme Court, whose 6-3 conservative majority has handed major defeats to liberals in recent years on matters including abortion, gun rights and student debt relief.
"When you say you don't want to destroy the Roberts Court, I don't believe you," Graham said, referring to the court under the leadership of conservative Chief Justice John Roberts. "I don't believe a word you're saying."
The committee vote authorized Durbin to issue the subpoenas, which he could do unilaterally, according to a Democratic committee staffer.
If the subpoena recipients fail to comply, Democrats would need 60 votes in the 100-seat Senate to initiate a civil enforcement action, meaning they would need the support of some Republicans. The Democrats also would have the option to make a referral to the U.S. Justice Department, which could choose to pursue criminal contempt proceedings against the subpoena recipients.
Lawyers for Leo and Crow in letters to the committee have criticized the committee's information requests as lacking a proper legal justification. Crow's lawyer had proposed turning over a narrower range of information but Democrats rebuffed that offer, according to the panel's Democratic members.
The news outlet ProPublica reported this year on Thomas's failure to disclose luxury trips and real estate transactions involving Crow, a Texas businessman.
The outlet also reported that Leo helped organize a luxury fishing trip in Alaska attended by conservative Justice Samuel Alito, who failed to disclose taking a private jet provided by billionaire hedge fund manager Paul Singer. Trump chose all three of his appointees to the court from lists of candidates that Leo played a key role in drawing up.
Thomas has said he believed the Crow-funded trips were "personal hospitality" and thus exempt from disclosure requirements, and that his omission of the real estate transaction was inadvertent.
Alito, regarding the flight, said that Singer had "allowed me to occupy what would have otherwise been an unoccupied seat."