An Antifa terror suspect who is part of the Atlanta cell is the daughter of a New Jersey-based Pharma China and a global diversity expert, DailyMail.com can reveal.
Teresa Yue Shen, 31, was one of seven activists arrested at the future $90million Atlanta Public Safety Training Centre in a 'clearing operation' on last week.
Mental health consultant Shen traveled from Brooklyn to Atlanta to protest the creation of 'cop city' – which has sparked violent clashes after a protestor was shot dead after allegedly shooting a Georgia State Police officer.
DailyMail.com can reveal that both of her parents are high-flying businesspeople, with her father running a New Jersey-based Chinese media company and her mother a former British Foreign Office consultant.
Shen was arrested alongside Sarah Wasilewski, 35, Spencer Liberto, 29, Matt Macar, 30, along with Geoffrey Parson, 20, of Baltimore, TImothy Murphy, 25, of Maine, and Christopher Reynolds, 31, of Ohio.
She was charged with domestic terrorism and aggravated assault of an officer, and was previously arrested during an anti-ICE demonstration at the Bergen County Jail in 2021.
Her father, James Shen, 58, is the president of publisher WiCON – which owns Pharma China – and brags about its links to the 'most multinational pharma companies' across China.
He claims to come from a 'family with generations of ties with the pharmaceutical industry in China' and described himself as a 'strategist, advisor and publisher' specializing in China Healthcare.
Shen herself appears to have followed in her father's footsteps initially, interning at both Reuters and CNN – with the latter refusing to report the clashes after the 'conflict of interest' was revealed.
She grew up in the three-bedroom $810k family home in Princetown, New Jersey, before moving to a one bed $500k Brooklyn apartment.
Her mother Xiao-Hua Shen was one of the first group of university scholarship students sent by the Chinese Government to study in the UK at Exeter University.
The 63-year-old is available to speak at events, and calls herself a 'Global Diversity Expert' who has an 'in-depth knowledge' of how to do 'successful business in China.'
She also worked as a trainer and consultant in London, for Lloyds of London and the British Foreign Office.
Her website claims while at the foreign government she taught diplomats about the Chinese language and culture – to prepare for negotiation with China.
Xiao-Hua holds both an MA from Exeter University, UK and a Master of Education from Columbia University.
Mr and Mrs Shen did not respond to a request for comment by DailyMail.com.
Since June 2021, Antifa and other far-left extremists from across the US have occupied the area to prevent the construction of what they've dubbed 'cop city.'
It comes after Manuel Esteban Paez Teran, 26, was shot dead after allegedly opening fire at a Georgia State Patrol trooper during a 'clearing operation'.
The Georgia Bureau of Investigations (GBI) said a Georgia State Patrol trooper was shot and severely injured during the raid by a man camped in the area. Officers returned fire and killed the gunman, who allegedly used a pistol.
During the multi-agency operation GBI said approximately 25 campsites were located and removed from the site.
Additionally, mortar style fireworks, multiple edged weapons, pellet rifles, gas masks, and a blow torch were recovered.
Three people contacted in connection with the materials were asked to provide their names to authorities and then let go.
Activists previously called for a 'Night of Rage' and bloodshed against the police following the shooting – threatening to enact 'reciprocal violence' against the authorities.
Six more protestors were arrested on Saturday, after setting fire to items during riots and being found with explosive devices.
The protestors, who call themselves forest defenders, are claiming that the police have 'murdered' one of their own and are demanding 'action'.
In a statement posted on social media, the Scenes from the Atlanta Forest account said: 'A call for retaliation. Consider this a call for reciprocal violence to be done to the police and their allies.
'On Friday, January 20th, wherever you are, you are invited to participate in a night of rage in order to honor the memory of our fallen comrade.'
In several posts sweeping social media, they claim that the police are 'lying' and 'refusing to release bodycam footage' of the incident.
They are also angrily rejecting claims that the protestor who was killed shot at police first, and even claim that the trooper was shot in 'friendly fire'.
Some 'anonymous' members of the Atlanta Forest Defenders appeared in an Open Society Foundations-sponsored story about the autonomous zone in The Guardian.
George Soros is the chairman of the OSF, and has given away more than $32billion of his personal fortune to fund the group.

⬇️ Top Picks for You ⬇️
Trump Indicted in Classified Docs Probe — Here's Everything We Know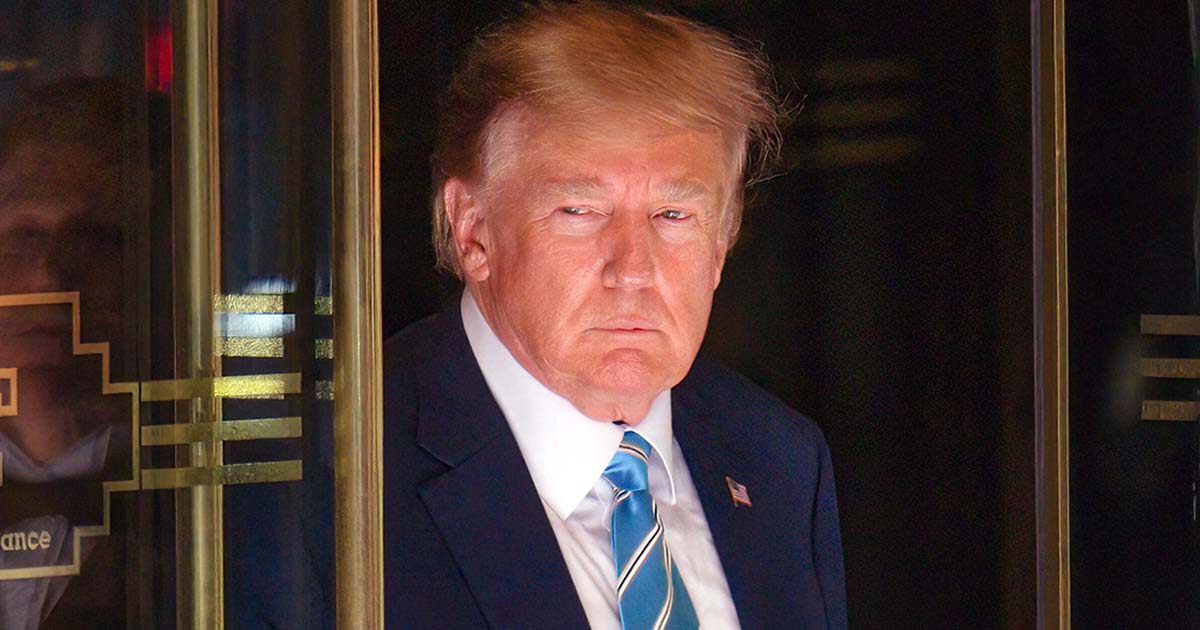 Former President Donald Trump said Thursday that his legal team has been told he's been indicted in an investigation into his handling of classified documents. Trump has been summoned to appear in federal court in Miami on Tuesday afternoon.
TRUMP STATEMENT:
The corrupt Biden Administration has informed my attorneys that I have been Indicted, seemingly over the Boxes Hoax, even though Joe Biden has 1850 Boxes at the University of Delaware, additional Boxes in Chinatown, D.C., with even more Boxes at the University of Pennsylvania, and documents strewn all over his garage floor where he parks his Corvette, and which is "secured" by only a garage door that is paper thin, and open much of the time.
I have been summoned to appear at the Federal Courthouse in Miami on Tuesday, at 3 PM. I never thought it possible that such a thing could happen to a former President of the United States, who received far more votes than any sitting President in the History of our Country, and is currently leading, by far, all Candidates, both Democrat and Republican, in Polls of the 2024 Presidential Election. I AM AN INNOCENT MAN!
This is indeed a DARK DAY for the United States of America. We are a Country in serious and rapid Decline, but together we will Make America Great Again!
7 CHARGES:
Trump has been charged with seven counts in the indictment, according to another source familiar with the matter.
"We're learning from our sources that there appears to be at least seven counts here. This ranges from everything from the willful retention of national defense information to conspiracy to a scheme to conceal to false statements and representations," ABC News' Katherine Faulders reported during a special report on the network.
The reported charges break down into the following three categories, according to The New York Times:
Deliberate withholding of national defense secrets: Former President Donald Trump has been indicted on this charge, which involves the intentional act of not disclosing important information related to national defense. This charge likely falls under the purview of the Espionage Act, which deals with the protection of classified information.
Conspiracy to obstruct justice: Trump faces an indictment for conspiring to obstruct justice, indicating that he is accused of collaborating with others to impede or hinder the proper functioning of the justice system. It's important to note that the charge of conspiracy to obstruct justice requires the involvement of at least two parties who work together to obstruct the legal process.
Issuance of false statements: Another charge outlined in the indictment is the alleged act of making false statements. This charge suggests that Trump is accused of intentionally providing inaccurate or misleading information to investigators. It is possible that this charge may also be considered a conspiracy charge, as it could require evidence of Trump and at least one other person agreeing to mislead investigators and taking overt actions to further that plan.
MEDIA SWARMS MIAMI COURTHOUSE
Earlier today, dozens of out-of-town reporters, photographers and TV camera crews gathered in front of the downtown federal courthouse in hopes of getting a morsel of news from a secret grand jury which has been reviewing evidence in the Justice Department's probe into Trump's handling of classified materials at his Mar-a-Lago estate in Palm Beach.
THE BACKSTORY:
Special counsel Jack Smith has been overseeing the investigation into Trump's handling of classified documents since he was appointed to the role in November.
Trump's attorneys met earlier this week with Justice Department officials, including Smith. Experts widely viewed the meeting as a sign that Smith's investigation was winding down.
On May 6, 2021, the National Archives first alerted Trump that it was seeking approximately two dozen boxes of records be returned to it as required by the Presidential Records Act. The National Archives warned Trump in late 2021 that they could escalate the issue to prosecutors or Congress if he continued to refuse to hand over the documents. He was also warned by former Trump White House lawyer Eric Herschmann that he could face serious legal jeopardy if he did not comply.
In January 2022, about 15 of the boxes were returned, at which time officials discovered there were hundreds of pages of classified material in the boxes. Federal law enforcement was notified of the discovery and later came to believe that there were more materials that had not been turned over, and a criminal investigation was subsequently launched.
In May 2022, a federal grand jury issued a subpoena seeking additional classified documents and, a few weeks later, the DOJ visited Mar-a-Lago and Trump's legal team signed a written statement claiming that all the classified material had been returned. Over the course of the summer, investigators interviewed members of Trump's staff and subpoenaed surveillance footage from the property.
On August 8, the FBI raided Mar-a-Lago recovered 27 boxes, 11 of which contained classified documents. Four sets were marked "Top Secret," the highest level of classification the government can give information; three were marked "Secret," the second-highest level, while another three were marked "Confidential," the lowest classification level.  The remaining set was marked "Various classified/TS/SCI documents," which is the abbreviation for "top secret/sensitive compartmented information," a special category meant to protect the nation's most important secrets — which if revealed publicly would harm US interests.
LAWMAKERS AND OFFICIALS REACT
House Speaker Kevin McCarthy: "It is unconscionable for a President to indict the leading candidate opposing him. Joe Biden kept classified documents for decades. I, and every American who believes in the rule of law, stand with President Trump against this grave injustice. House Republicans will hold this brazen weaponization of power accountable."
Rep. Jim Jordan: "Sad day for America. God Bless President Trump/"
Republican presidential candidate Vivek Ramaswamy: "We cannot devolve into a banana republic where the party in power uses police force to arrest its political opponents. It's hypocritical for the DOJ to selectively prosecute Trump but not Biden."
Rep. Marjorie Taylor Greene: "Ultimately the biggest hypocrisy in modern day history," she wrote on Twitter. "A complete and total failure to the American people. A stain on our nation that the FBI and DOJ are so corrupt and they don't even hide it anymore."
Rep. Matt Gaetz: "Imagine being naive enough to believe that the Biden Bribe evidence and Trump indictment happening the same day was a coincidence."