Franco Harris, NFL Hall of Famer Who Caught 'Immaculate Reception' and Won 4 Super Bowls, Dies at 72
Franco Harris, the NFL Hall of Fame running back who helped the Pittsburgh Steelers win four Super Bowls in the 1970s and caught the so-called "Immaculate Reception," has died at 72.
Harris' son Dok told The Associated Press Wednesday that his father had died overnight. The cause of death was not immediately revealed.
Harris, who played his college ball at Penn State, began his career with the Steelers in 1972 after being picked in the first round of the NFL draft. He was named offensive rookie of the year and went on to be a nine-time Pro Bowler and MVP of Super Bowl IX. But it was the miraculous shoestring catch of a deflected pass from Terry Bradshaw during his rookie year in a playoff game against the Oakland Raiders that remained his defining career moment.
"There are many things that make it the play that it is and the most significant play in the history of our game," said current Steelers Coach Mike Tomlin, who was an infant brought to the game by his parents when Harris made the catch. "It's just an honor to be in proximity to it. To know the man involved, to call Pittsburgh home, and so it's awesome to be a part of and to witness it."
RIP Franco Harris

The immaculate reception happened 50 years ago this week.

— McNeil (@Reflog_18) December 21, 2022
The catch, given its iconic name by legendary Pittsburgh sportscaster Myron Cope, came as the Steelers faced a fourth and long from their own 44-yard line, trailing the Raiders 7-6 with just 22 seconds remaining. The pass was batted away from intended receiver John Fuqua, but Harris managed to grab it just before it hit the ground and ran it into the end zone to win the game.
Although the Steelers were later eliminated from the playoffs, the game marked the beginning of a dynastic ascent by Harris, Bradshaw, and a host of future Hall of Fame players coached by Chuck Knoll. The team would twice win back-to-back Super Bowls, first after the 1974 and 1975 seasons and again after the 1978 and 1979 seasons.
Harris topped 1,000 yards rushing eight times and ran for another 1,556 yards rushing and 16 touchdowns in the playoffs, both second all-time behind Dallas Cowboys star Emmitt Smith. Harris was cut by the Steelers during the 1984 season and caught on briefly with the Seattle Seahawks before retiring. He finished his career with 12,120 rushing yards and 100 touchdowns.
Despite his legendary exploits, Harris was famously humble.
"You see, during that era, each player brought their own little piece with them to make that wonderful decade happen," Harris said during his Hall of Fame speech in 1990. "Each player had their strengths and weaknesses, each their own thinking, each their own method, just each, each had their own. But then it was amazing, it all came together, and it stayed together to forge the greatest team of all times."
After his career ended, Harris in 1990 established a bakery with his former Penn State teammate and fellow NFL great Lydell Mitchell. The bakery, called RSuper Foods, supplies school cafeterias.
The Steelers intend to honor the 50th anniversary of the catch and retire Harris' number 32 this weekend at a home game against the Raiders.

⬇️ Top Picks for You ⬇️
Biden Dog Bites Another Secret Service Agent; 11th Incident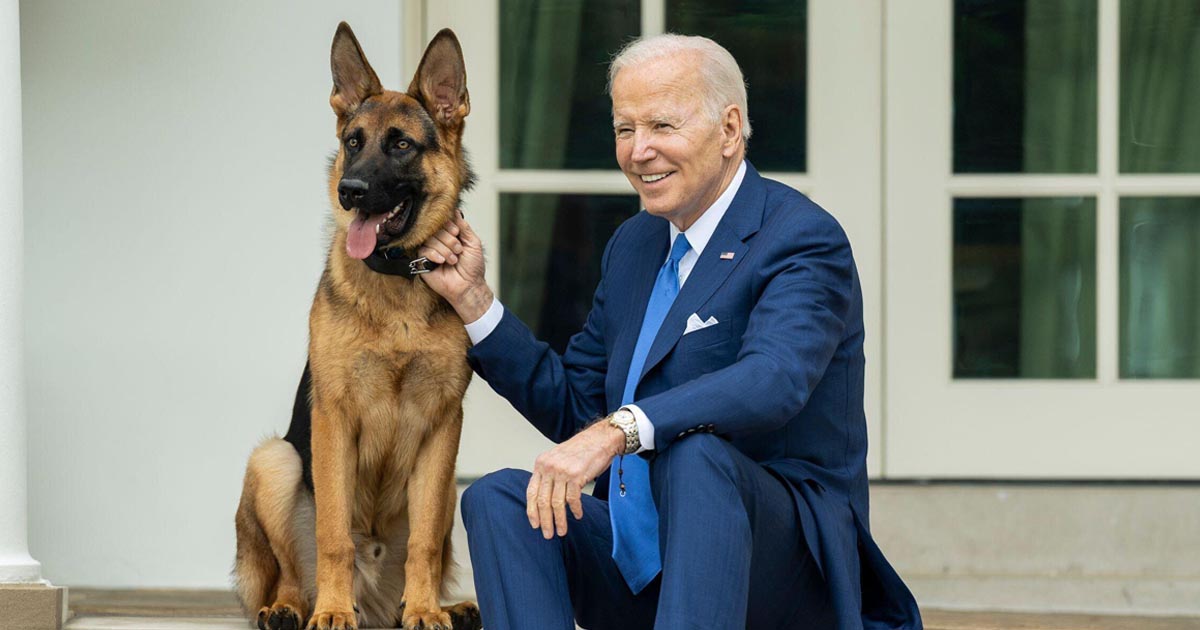 President Joe Biden's younger dog, Commander, bit another US Secret Service agent at the White House Monday evening, CNN has learned, the 11th known biting incident involving the 2-year-old German Shepherd.
"Yesterday around 8 p.m., a Secret Service Uniformed Division police officer came in contact with a First Family pet and was bitten. The officer was treated by medical personnel on complex," USSS chief of communications Anthony Guglielmi told CNN in a statement.
The injured officer spoke with Secret Service Uniformed Division Chief Alfonso M. Dyson Sr. on Tuesday and is doing OK, Guglielmi said.
Commander has been involved in at least 11 biting incidents at the White House and in Delaware, according to CNN reporting and US Secret Service email correspondence, including a November 2022 incident where an officer was hospitalized after the dog clamped down on their arms and thighs.
White House officials said in July that the Bidens were working through new training and leashing protocols for the family pet following the incidents.
Asked by CNN whether the new training had taken place or if any further action would be sought, Elizabeth Alexander, communications director for the first lady, said in a statement that "the First Family continues to work on ways to help Commander handle the often unpredictable nature of the White House grounds."
"The President and First Lady are incredibly grateful to the Secret Service and Executive Residence staff for all they do to keep them, their family, and the country safe," she continued.
Another of Biden's dogs, Major, was involved in biting incidents at the White House. The German Shepherd later moved out of the White House, and Commander arrived at the White House in 2021.
The July email correspondence, obtained through Freedom of Information Act requests by the conservative group Judicial Watch, reflected 10 incidents.
In one incident in October, first lady Dr. Jill Biden "couldn't regain control" of the dog as it charged a member of Secret Service staff.
"I believe it's only a matter of time before an agent/officer is attacked or bit," the staff member warned in an email.
While Secret Service agents are not responsible for the handling of the first family's pets, they can come into frequent contact with the animals.
"This isn't a Secret Service thing. This is a this is a workplace safety issue," CNN contributor and former USSS agent Jonathan Wackrow told CNN.
"There's uniqueness here where it's the residence of the president of the United States, but it's also the workplace for hundreds, thousands of people. And you can't bring a hazard into the workplace. And that's what is essentially happening with this dog. One time you can say it's an accident, but now multiple incidents, it's a serious issue," he added.
Wackrow called it a "significant hazard" for agents on duty at the White House residence.
"I'm sure that the Bidens love the dog. I'm sure that it's a member of the family like every dog is, but you're creating a significant hazard to those who support you – support the office of the president," he said.