A graphic sex education program endorsed by Planned Parenthood continues to be promulgated in some Idaho middle schools, despite outrage expressed by parents, according to the Idaho Freedom Foundation.
The program, entitled "Reducing the Risk," is meant primarily for ninth-graders, according to its website, and it consists of a 16-part curriculum that aims "to help high school students delay the initiation of sex or increase the use of protection against pregnancy and STI/HIV if they choose to have sex." The website later claims, "The major focus is the development of attitudes and skills that will help teens prevent pregnancy and the transmission of STIs, including HIV," hinting that the program subordinates abstinence and prevention education in favor of mitigating the risks associated with promiscuity.
The sexual behaviors the program mentions are laid out in minute detail. One video included in RTR is called "Condom Sense," which was produced by the Trojan Condoms brand ten years ago. The cartoon video features an unmarried man and woman engaging in a series of sexual activities and a disembodied narrator who warns against condom misuse.
"Keep your condom on until you ejaculate," the narrator advises at one point, as a cuckoo bird suggestively shoots out of a nearby wall clock.
The video even shows the fornicating couple engaging in sex underneath bed covers and inside a car with obscured windows. The bed and car are rocking rhythmically to assure all viewers that the two are having sex, in case there was any doubt.
Both "Condom Sense" and RTR in general subtly endorse LGTBQ+ lifestyles. The logo Trojan opts to use for its YouTube account features the silhouette of a trojan helmet colored to match the latest gay and transgender flag, and screenshots of slides included in the fifth edition of the RTR program indicate that it encourages students to participate in "roleplay activities" that may make them uncomfortable, especially for those who are "sensitive" to same-sex relationships or who are gay, "transgender or gender nonconforming."
The program also manipulates language to confuse students and mislead parents. In perhaps the most egregious example, "Reducing the Risk" does not use "abstinence" to refer to refraining from sex until marriage. When used in the program, "abstinence" refers to avoiding pregnancy and guarding against sexually transmitted diseases. The Idaho Freedom Foundation claimed that creators of the program changed the definition of "abstinence" so that RTR would comport with Idaho law and standards, which require schools to teach "abstinence-only" or "until marriage" sex ed curricula.
The Center for American Education, affiliated with IFF, also made other observations about the language used in "Reducing the Risk." According to a slideshow presentation CAE obtained via information request, the word "marriage" was used only once in 120 slides. However, the presentation freely used terms like "vaginal sex," "oral sex," "anal sex," "dental dams," "condoms," and "masturbation." It also suggested that behaviors such as "anal sex using a condom and water-based lubricant" and "having sex while drunk or high" carry only "some risk."
https://twitter.com/EITC_Official/status/1615500721113427970?ref_src=twsrc%5Etfw%7Ctwcamp%5Etweetembed%7Ctwterm%5E1615500721113427970%7Ctwgr%5E74316dbc669a1d540cef7741350b1947e1caf618%7Ctwcon%5Es1_c10&ref_url=https%3A%2F%2Fwww.theblaze.com%2Fnews%2Fgraphic-sex-ed-program-endorsed-by-planned-parenthood-taught-in-some-idaho-middle-schools
When parents in Potlatch, Idaho, a small town of about 800 people located an hour south of Coeur d'Alene, discovered the contents of RTR, they became outraged and expressed their concerns at a school board meeting last November. That night, the board voted to remove the program for eighth-graders for this semester. It also voted to permit parents to opt their children out of such programs going forward and to have access to all materials that will be taught.
While Potlatch parents scored a small victory in the fight to keep graphic sexual material from their young children, other Idaho districts are still continuing to implement the program. As of last fall, the "Condom Sense" video and other RTR material are still being shown in 14 different Idaho schools, and the program website boasts that it is being taught in other supposedly conservative areas of the country, such as Montana; Duval County, Florida; Wyoming; San Antonio, Texas; Sedgwick County, Kansas; and West Virginia. Idaho is likewise a solidly red state, with a Republican governor, a Republican state legislature, two Republican U.S. congressmen, and two Republican U.S. senators.
IFF did not say whether any of the state or federal officials in Idaho had a comment about RTR. The "Supporting Education" initiative listed on the official website for Gov. Brad Little (R) makes no mention of "Reducing the Risk" or sex education at all. While it does claim that the state has a "moral obligation to our students in Idaho," it did not specify what that "moral obligation" means or what it might look like in practical form.

⬇️ Top Picks for You ⬇️
Trump Indicted in Classified Docs Probe — Here's Everything We Know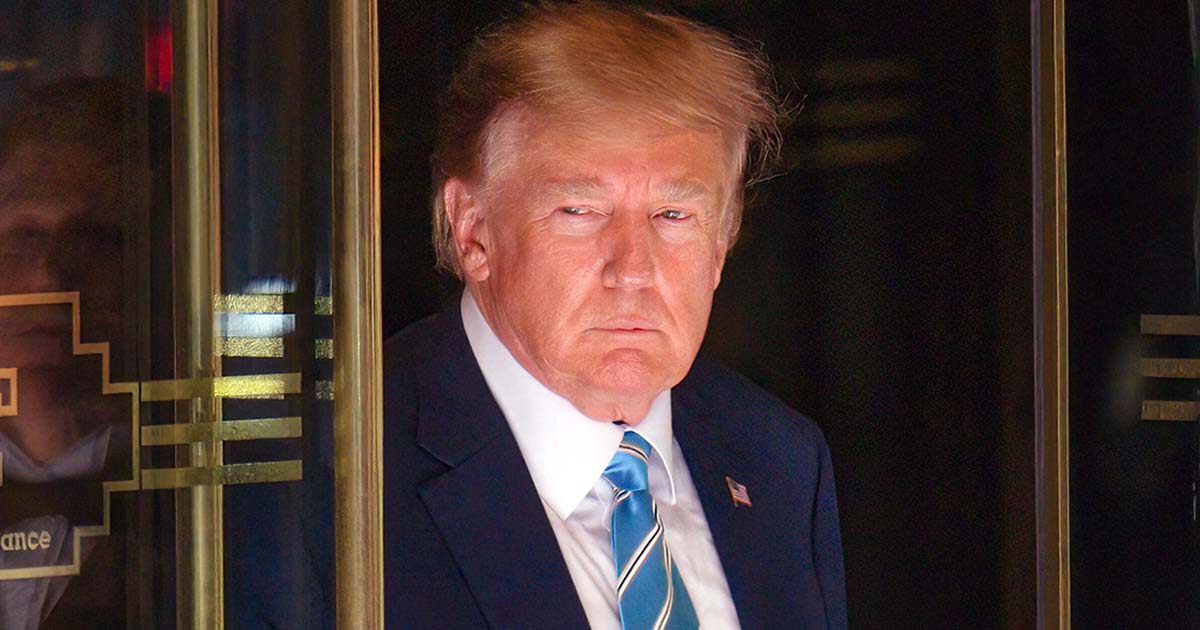 Former President Donald Trump said Thursday that his legal team has been told he's been indicted in an investigation into his handling of classified documents. Trump has been summoned to appear in federal court in Miami on Tuesday afternoon.
TRUMP STATEMENT:
The corrupt Biden Administration has informed my attorneys that I have been Indicted, seemingly over the Boxes Hoax, even though Joe Biden has 1850 Boxes at the University of Delaware, additional Boxes in Chinatown, D.C., with even more Boxes at the University of Pennsylvania, and documents strewn all over his garage floor where he parks his Corvette, and which is "secured" by only a garage door that is paper thin, and open much of the time.
I have been summoned to appear at the Federal Courthouse in Miami on Tuesday, at 3 PM. I never thought it possible that such a thing could happen to a former President of the United States, who received far more votes than any sitting President in the History of our Country, and is currently leading, by far, all Candidates, both Democrat and Republican, in Polls of the 2024 Presidential Election. I AM AN INNOCENT MAN!
This is indeed a DARK DAY for the United States of America. We are a Country in serious and rapid Decline, but together we will Make America Great Again!
7 CHARGES:
Trump has been charged with seven counts in the indictment, according to another source familiar with the matter.
"We're learning from our sources that there appears to be at least seven counts here. This ranges from everything from the willful retention of national defense information to conspiracy to a scheme to conceal to false statements and representations," ABC News' Katherine Faulders reported during a special report on the network.
MEDIA SWARMS MIAMI COURTHOUSE
Earlier today, dozens of out-of-town reporters, photographers and TV camera crews gathered in front of the downtown federal courthouse in hopes of getting a morsel of news from a secret grand jury which has been reviewing evidence in the Justice Department's probe into Trump's handling of classified materials at his Mar-a-Lago estate in Palm Beach.
THE BACKSTORY:
Special counsel Jack Smith has been overseeing the investigation into Trump's handling of classified documents since he was appointed to the role in November.
Trump's attorneys met earlier this week with Justice Department officials, including Smith. Experts widely viewed the meeting as a sign that Smith's investigation was winding down.
On May 6, 2021, the National Archives first alerted Trump that it was seeking approximately two dozen boxes of records be returned to it as required by the Presidential Records Act. The National Archives warned Trump in late 2021 that they could escalate the issue to prosecutors or Congress if he continued to refuse to hand over the documents. He was also warned by former Trump White House lawyer Eric Herschmann that he could face serious legal jeopardy if he did not comply.
In January 2022, about 15 of the boxes were returned, at which time officials discovered there were hundreds of pages of classified material in the boxes. Federal law enforcement was notified of the discovery and later came to believe that there were more materials that had not been turned over, and a criminal investigation was subsequently launched.
In May 2022, a federal grand jury issued a subpoena seeking additional classified documents and, a few weeks later, the DOJ visited Mar-a-Lago and Trump's legal team signed a written statement claiming that all the classified material had been returned. Over the course of the summer, investigators interviewed members of Trump's staff and subpoenaed surveillance footage from the property.
On August 8, the FBI raided the property and recovered eleven additional sets of classified material.