Twitter grilled Speaker of the House Nancy Pelosi, D-Calif., on Friday for wishing people a "Happy Shwanza," instead of "Kwanzaa" during remarks closing out the House's vote on the "omnibus" spending bill.
After the 4,155-page, $1.7 trillion bill passed in the House of Representatives Friday, Pelosi decided to close out the session of Congress by wishing happy holidays to several different groups celebrating this time of year, including one that doesn't exist.
In her sign off – which she claimed "will probably be my last speech as Speaker of the House" – Pelosi said, "I yield back the balance of my time and wish everyone a happy, healthy and safe New Year. Happy Holidays. Merry Christmas. Happy Shwanza. Happy Hanukah."
Making sure she respected all the major holidays this season, she added, "Whatever it is you celebrate, be safe! Thank you, Mr. Speaker." Though several Twitter users fixated on "Shwanza" and ridiculed the Democratic Party leader for it.
Pelosi ends her final speech as Speaker of the House by wishing everyone a Merry Christmas, Happy Hannukah and a "Happy Shwanza" pic.twitter.com/LtcMeA8KIT

— Greg Price (@greg_price11) December 23, 2022
Conservative digital strategist Greg Price shared the 17 second clip to Twitter, tweeting, "Pelosi ends her final speech as Speaker of the House by wishing everyone a Merry Christmas, Happy Hannukah and a 'Happy Shwanza.'"
Price then updated a classic Christmas line to reflect Pelosi's gaffe. "Happy Shwanza to all and to all a good night," he tweeted.
"The Political Insider" columnist Rusty Weiss tweeted, "OMG. 'Happy Shwanza.' If Trump ever said that it'd be on a 24/7 news cycle with rioting in the streets."
Happy Shwanza everyone. https://t.co/kDZevPAsBK

— Cynthia D. Ritchie (@CynthiaDRitchie) December 23, 2022
Writer and Filmmaker Cynthia Ritchie spread the holiday cheer with the new season's greetings, tweeting, "Happy Shwanza everyone."
Conservative influencer ALX tweeted, "Happy Shwanza from Crazy Nancy!"
Conservative news publisher The Truth Gazette wrote, "In her last speech as Speaker, Crazy Nancy wishes you a 'Happy Shwanza.'"
Shawarma? pic.twitter.com/fhUMDJI9GH

— Shane D. Smedley (@ShaneSmedley) December 23, 2022
Author, filmmaker and U.S. Air Force veteran Shane Smedley indicated "Shwanza" made him think of something else. "Shawarma?" he asked.

⬇️ Top Picks for You ⬇️
Pro-Life Father Arrested by FBI Acquitted on Federal Charges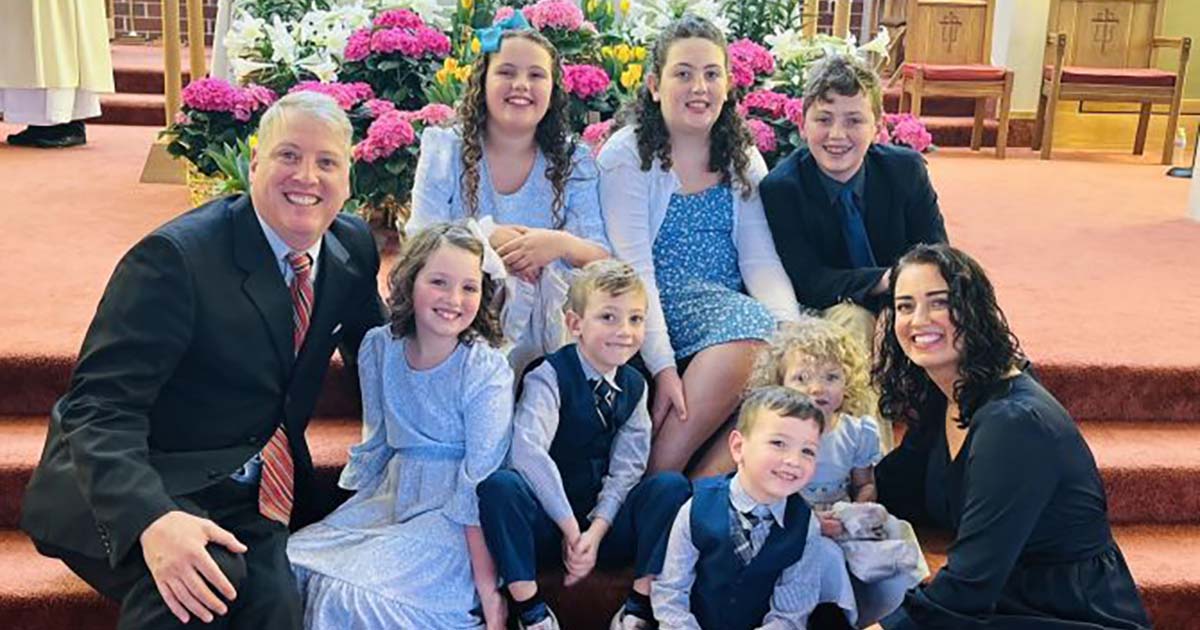 A Catholic pro-life activist facing 11 years in prison for allegedly violating a federal law prohibiting people from blocking others from entering an abortion clinic was acquitted on Monday following a week-long trial.
Mark Houck leads a nonprofit group that counsels women outside of abortion clinics in Philadelphia, Pennsylvania. He was providing sidewalk counseling when, the Department of Justice says, he assaulted an abortion escort twice "because he was a volunteer reproductive health care clinic escort."
"Assault is always a serious offense, and under the [Freedom of Access to Clinic Entrances] FACE Act, if the victim is targeted because of their association with a reproductive healthcare clinic, it is a federal crime," U.S. Attorney Jacqueline Romero said in a DOJ press release. "Our Office and the Department of Justice are committed to prosecuting crimes which threaten the safety and rights of all individuals."
The FACE Act makes it a federal crime to injure, intimidate, or interfere with anyone due to their status as a provider of reproductive health care.
Houck and his attorneys at the Thomas More Society argued, however, that this was "a political prosecution" meant to "send a message" to pro-life Americans.
"And what's clear from the Department of Justice at its highest levels, which is directing this case, [is] that they are trying to send a message to pro-life and people of faith: 'Don't mess with us,'" Thomas More Society vice president Peter Breen told Fox News. "They want to intimidate — they want to cause good people like Mark to stop praying and counseling at the abortion clinics of our country. And that's not going to happen."
Breen told the outlet that the case was thrown out of state court but revived by the Biden administration nearly a year after the incident. Further, Breen said, some 20 FBI agents raided Houck's home when they arrested him, treating him "as if he was a drug lord or a mafia boss."
"If he was truly a danger to the community, they wouldn't have waited a year to prosecute," Breen said. "Serious questions need to be asked of the attorney general. What was he thinking? Why did they do this obscene show of force against a peaceful pillar of the community?"
Houck's lawyers also argued that the DOJ's claim that the FACE Act protects anyone associated with an abortion clinic is inaccurate.
"The FACE Act was never intended to cover disputes between advocates on the public sidewalks outside of our nation's abortion clinics," Breen said in a statement earlier this month. "This new evidence shows clearly that Congress intended to limit the FACE Act to patients and staff working in the clinic, and not to take sides between pro-life and pro-choice counselors and escorts on the sidewalk. The Biden Department of Justice's prosecution of Mark Houck is pure harassment, meant solely to intimidate our nation's pro-life sidewalk counselors who provide vital resources to help pregnant women at risk for abortion."
Houck pleaded not guilty to the charges against him and testified at trial that he and the clinic escort, Bruce Love, had two altercations on the day in question. The first occurred while Houck was counseling two women crossing the street who left Planned Parenthood, Catholic News Agency reported. Love allegedly chased Houck about 100 feet in an attempt to stop him from counseling the women, Life News reported. Houck claimed that Love surprised and made contact with him, causing him to ask, "What are you doing?" and reflexively elbow the escort in the hip to move him out of the way. The prosecution argued that Houck elbowed Love unprovoked because of his status as a clinic escort.
After this, Houck said Love left the clinic and stood near Houck's 12-year-old son while taunting Houck Sr., saying, "You're hurting women. You don't care about women."
Houck said Love also repeatedly disparaged him to his son, who testified on Friday that Love stood about an arm's length away from him near the clinic.
"I moved away… because I was scared," the younger Houck testified, adding that Love told him, "Your dad's a bad person. Your dad's harassing women."
It was after Houck repeatedly told Love to stop harassing his son that Houck said he pushed Love away.
The jury deadlocked on Friday after two-and-a-half hours of deliberation, telling U.S. District Judge Gerald Pappert that they didn't think they could come to a conclusion given more time. Pappert sent the jury home but instructed them to return Monday morning and continue deliberations anyway.
On Monday, the jury acquitted Houck. Following the verdict, Breen released a statement condemning the Biden administration for pursuing his client.
"We are, of course, thrilled with the outcome," Breen said. "Mark and his family are now free of the cloud that the Biden administration threw upon them. We took on Goliath – the full might of the United States government – and won. The jury saw through and rejected the prosecution's discriminatory case, which was harassment from day one. This is a win for Mark and the entire pro-life movement. The Biden Department of Justice's intimidation against pro-life people and people of faith has been put in its place."