A former worker at King Charles's home has outed herself as the "older" woman who took Prince Harry's virginity.
Sasha Walpole, who is now 40 and just two years older than Harry, said she and the prince had a quickie when she was 19 during the summer of 2001, The Sun reported.
"It was literally wham-bam between two friends," Walpole said.
The tryst took place in a field behind a pub where both had been drinking while celebrating Walpole's birthday. They downed shots of tequila, Baileys and sambuca and stepped outside to smoke, according to the report.
They walked through a beer garden and climbed over a fence to the field.
Walpole said Harry wore boxers and there was no chatting or words. Afterward, they made their separate ways back to the pub and, although they had been gone just minutes, the prince's security team was looking for him, she said.
She said a friend ended up driving around with one of the guards looking for Harry, who was in a phone booth down the road.
"I didn't know Harry was a virgin at the time. Then it kind of dawned on me that perhaps he was," Walpole said, noting the young prince never had any girlfriends that she knew about.
Harry was two months shy of his 17th birthday at the time. Walpole worked at the stable at Highgrove, his father's residence, and said the two teens were "mates."
The identity of Harry's lover had become a guessing game after the prince described his first time as an "inglorious episode" with an older woman in his bombshell new memoir "Spare."
He wrote that "she liked horses, quite a lot, and treated me not unlike a young stallion."
"Quick ride, after which she'd smacked my rump and sent me off to graze," he wrote.
Walpole said she didn't mind the "inglorious" description.
"It wasn't that glorious. We were drunk and having sex in a field," she said. "It's never going to be glorious."
Walpole, now a mother of two who drives excavators, said she hadn't seen Harry since that night and never planned to reveal the encounter.
"I've kept this a secret for 21 years. I would never have said anything if he hadn't put it in his book," she said. "I have to say it in my words."
Speculation about the identity of Harry's possible lover included Suzannah Harvey, a former model and CEO of Cotswold Airport in England. Harvey had once described a steamy encounter she had with Harry at a Christmas ball.
Actress Elizabeth Hurley denied she was the prince's lover after rumors swirled that she was the mystery woman.

⬇️ Top Picks for You ⬇️
Biden Dog Bites Another Secret Service Agent; 11th Incident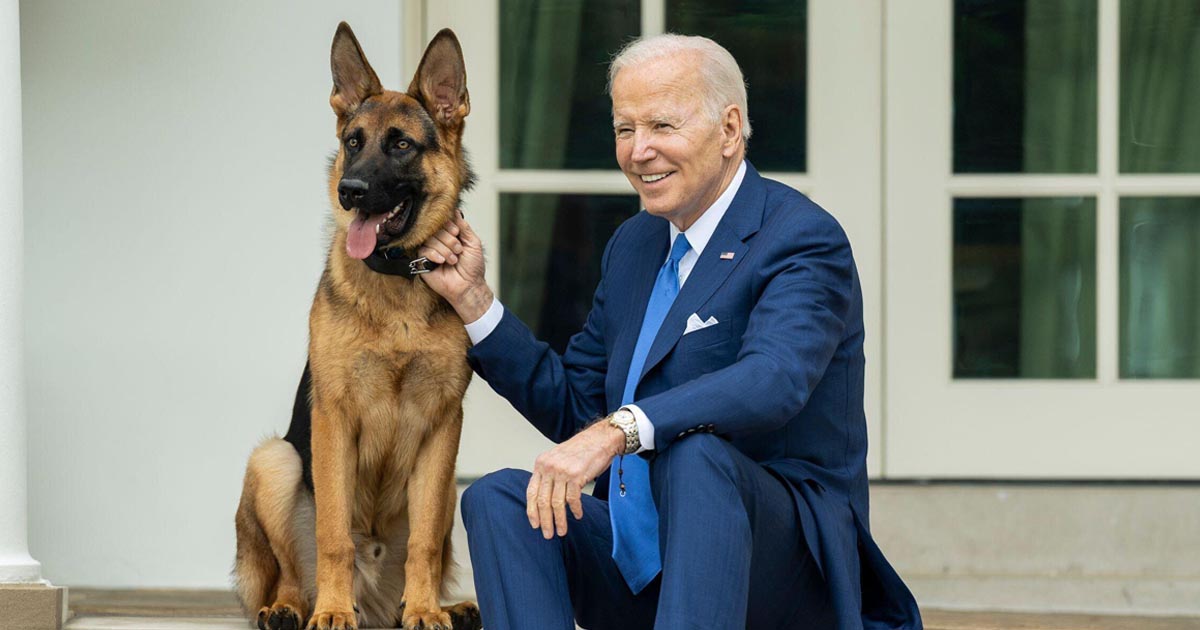 President Joe Biden's younger dog, Commander, bit another US Secret Service agent at the White House Monday evening, CNN has learned, the 11th known biting incident involving the 2-year-old German Shepherd.
"Yesterday around 8 p.m., a Secret Service Uniformed Division police officer came in contact with a First Family pet and was bitten. The officer was treated by medical personnel on complex," USSS chief of communications Anthony Guglielmi told CNN in a statement.
The injured officer spoke with Secret Service Uniformed Division Chief Alfonso M. Dyson Sr. on Tuesday and is doing OK, Guglielmi said.
Commander has been involved in at least 11 biting incidents at the White House and in Delaware, according to CNN reporting and US Secret Service email correspondence, including a November 2022 incident where an officer was hospitalized after the dog clamped down on their arms and thighs.
White House officials said in July that the Bidens were working through new training and leashing protocols for the family pet following the incidents.
Asked by CNN whether the new training had taken place or if any further action would be sought, Elizabeth Alexander, communications director for the first lady, said in a statement that "the First Family continues to work on ways to help Commander handle the often unpredictable nature of the White House grounds."
"The President and First Lady are incredibly grateful to the Secret Service and Executive Residence staff for all they do to keep them, their family, and the country safe," she continued.
Another of Biden's dogs, Major, was involved in biting incidents at the White House. The German Shepherd later moved out of the White House, and Commander arrived at the White House in 2021.
The July email correspondence, obtained through Freedom of Information Act requests by the conservative group Judicial Watch, reflected 10 incidents.
In one incident in October, first lady Dr. Jill Biden "couldn't regain control" of the dog as it charged a member of Secret Service staff.
"I believe it's only a matter of time before an agent/officer is attacked or bit," the staff member warned in an email.
While Secret Service agents are not responsible for the handling of the first family's pets, they can come into frequent contact with the animals.
"This isn't a Secret Service thing. This is a this is a workplace safety issue," CNN contributor and former USSS agent Jonathan Wackrow told CNN.
"There's uniqueness here where it's the residence of the president of the United States, but it's also the workplace for hundreds, thousands of people. And you can't bring a hazard into the workplace. And that's what is essentially happening with this dog. One time you can say it's an accident, but now multiple incidents, it's a serious issue," he added.
Wackrow called it a "significant hazard" for agents on duty at the White House residence.
"I'm sure that the Bidens love the dog. I'm sure that it's a member of the family like every dog is, but you're creating a significant hazard to those who support you – support the office of the president," he said.