Hawaii Wildfires Update: 80 Lives Lost, 1,700 Buildings Destroyed; Becomes Second Deadliest US Fire
The death toll from the wildfires that ravaged the resort town of Lahaina on the island of Maui jumped to 80, Maui county officials wrote in an overnight update. Firefighters are still working to contain fires in Lahaina, Pulehu/Kihei, and Upcountry Maui.
At least 80 perished in the inferno, and 1,700 buildings were burnt to a crisp in what is already being described as the deadliest natural disaster to strike Hawaii since a deadly tsunami in 1960 that killed 61 people.
On Friday afternoon, Hawaii Gov. Josh Green (D) told CNN's Wolf Blitzer that it could take weeks to sift through Lahaina's "rubble and ashes" to get a final death toll.
"Over the course of the next week, we'll get as close to a complete assessment as possible.
"Starting tomorrow, we will see a lot more certainty about how many individuals perished," Green said.
The governor continued:
"Sometimes in natural disasters, or essentially wartime disasters, and it does look like a war zone where Lahaina is concerned, you will sometimes discover later that someone has perished, because it was burned to the ground."
So far, the Maui fire is the second-deadliest in the US in the last 100 years, but it could soon be the deadliest if the death toll surpasses the 2018 Camp Fire in Northern California that killed 85 people.
Here's the latest update from Maui local officials:
Firefighters continue working to extinguish flare-ups and contain fires in Lahaina, Pulehu/Kihei and Upcountry Maui.
The number of fatalities is at 80.
A Ka'anapali fire reported above Puukolii at 6:10 p.m. Friday was reported to be 100 percent contained before 8:30 p.m. The fire is in the area where a county fueling station was positioned Friday to distribute an estimated 3,000 gallons of gas and 500 gallons of diesel for an estimated 400 vehicles that were lined up before the operation began. No fuel will be distributed Saturday.
Police are restricting access into West Maui through both Ma'alaea and Waihe'e. Honoapiilani Highway is open for vehicles leaving Lahaina. The burned historic Lahaina town area remains barricaded, with people warned to stay out of the area due to hazards including toxic particles from smoldering areas. Wearing a mask and gloves is advised.
Volunteers are distributing food, water and other supplies at Napili Plaza.
Food, water, toiletries, canned goods, diapers, baby formula, clothing and pet food will be distributed from 10 a.m. to 4 p.m. Saturday at Lahaina Gateway Center.
Donations of non-perishable food, bottled water and hygiene items will be accepted from 8 a.m. to 6 pm. Saturday at the War Memorial Complex field in Wailuku. No clothing is being accepted.
A Family Assistance Center for family members who are looking for information about loved ones who are unaccounted for will be open from 10 a.m. to 8 p.m. Saturday and Sunday at Kahului Community Center.
The county Department of Transportation is coordinating buses to transport people staying at emergency shelters to the county Department of Motor Vehicles and Licensing, which will be open for special hours from 8 a.m. to 12:30 p.m. Saturday so shelter occupants can have their driver's licenses and state identification cards reissued. Fees will be waived. County are volunteering to work to open the department.
On Friday, a total of 1,418 people were at emergency evacuation shelters at War Memorial Gymnasium, Hannibal Tavares Community Center, Maui High School, The Church of Jesus Christ of Latter-day Saints Maui Lani, Kings Cathedral Church and Grace Bible Church.
Additional cellphone service was becoming available in West Maui. Cellphone users are reminded to text not talk so everyone can share the limited resources.
Local officials have described Lahaina as "like a bomb went off."
#BREAKING: The after apocalypse drone footage of the Lahaina, Maui, Hawaii wildfires, where the death toll has now risen to 80 and the entire island has been burned. #wildfire #MauiFires #Hawaiifire #Hawaiiwildfires #hawaiifires #MauiWildfires #mauifire #LahainaFires pic.twitter.com/u1rCAyHN9D

— EvoCentral (@evocentralnews) August 12, 2023
Lahaina – Hawaii #FIRE #Hawaiifire #Lahaina pic.twitter.com/vAmYpvwUlL

— IsrAraz (@israraz) August 12, 2023

⬇️ Top Picks for You ⬇️
Senate Democrats Authorize Supreme Court Ethics Subpoenas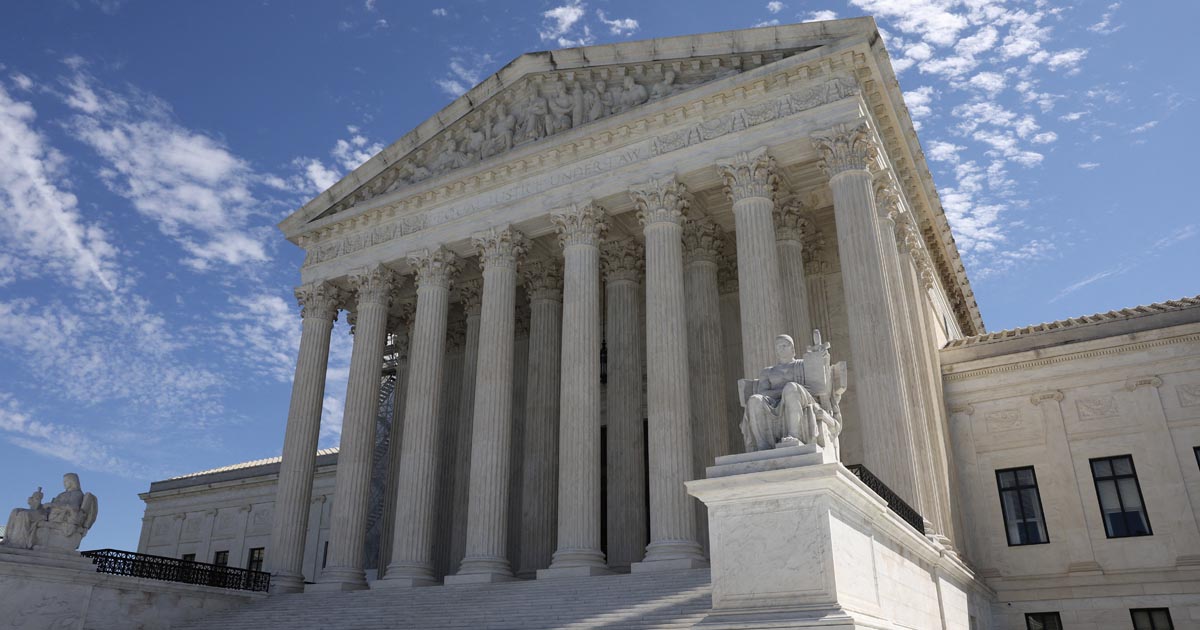 A Democratic-led U.S. Senate panel on Thursday authorized subpoenas to two influential conservatives – Harlan Crow and Leonard Leo – as part of an ethics inquiry spurred by reports of undisclosed largesse directed to some conservative Supreme Court justices.
The Judiciary Committee voted to authorize the subpoenas for Crow, a billionaire Republican donor and benefactor of conservative Justice Clarence Thomas, and Leo, a legal activist who was instrumental in compiling Republican former President Donald Trump's list of potential Supreme Court nominees.
Republican senators walked out of the contentious committee meeting in protest while Democrats cast votes. Some Republicans later questioned the vote's legitimacy, accusing Democrats of violating procedural rules.
"The subpoena clearly wasn't legal," Republican Senator John Kennedy, a committee member, said after the vote.
Senator Dick Durbin, the panel's chairman, said subpoenas were necessary due to the refusal by Crow and Leo for months to voluntarily comply with its previous requests for information. This included itemized lists of all gifts, transportation and lodging provided to any Supreme Court justice.
Durbin also renewed his criticism of a new code of conduct announced by the court on Nov. 13 and promised to continue to pursue the committee's ethics investigation.
"Without an enforcement mechanism, this code of conduct, while a step in a positive direction, cannot restore the public's faith in the court," Durbin said.
Senator Lindsey Graham, the committee's top Republican, told the meeting that Democrats were engaged in a "jihad" against the Supreme Court, whose 6-3 conservative majority has handed major defeats to liberals in recent years on matters including abortion, gun rights and student debt relief.
"When you say you don't want to destroy the Roberts Court, I don't believe you," Graham said, referring to the court under the leadership of conservative Chief Justice John Roberts. "I don't believe a word you're saying."
The committee vote authorized Durbin to issue the subpoenas, which he could do unilaterally, according to a Democratic committee staffer.
If the subpoena recipients fail to comply, Democrats would need 60 votes in the 100-seat Senate to initiate a civil enforcement action, meaning they would need the support of some Republicans. The Democrats also would have the option to make a referral to the U.S. Justice Department, which could choose to pursue criminal contempt proceedings against the subpoena recipients.
Lawyers for Leo and Crow in letters to the committee have criticized the committee's information requests as lacking a proper legal justification. Crow's lawyer had proposed turning over a narrower range of information but Democrats rebuffed that offer, according to the panel's Democratic members.
The news outlet ProPublica reported this year on Thomas's failure to disclose luxury trips and real estate transactions involving Crow, a Texas businessman.
The outlet also reported that Leo helped organize a luxury fishing trip in Alaska attended by conservative Justice Samuel Alito, who failed to disclose taking a private jet provided by billionaire hedge fund manager Paul Singer. Trump chose all three of his appointees to the court from lists of candidates that Leo played a key role in drawing up.
Thomas has said he believed the Crow-funded trips were "personal hospitality" and thus exempt from disclosure requirements, and that his omission of the real estate transaction was inadvertent.
Alito, regarding the flight, said that Singer had "allowed me to occupy what would have otherwise been an unoccupied seat."