After teasing a "major announcement" on Truth social, former President Donald Trump on Thursday unveiled a "limited edition collection" of NFT trading cards.
According to the website, 45,000 cards will be created in the series, of which 44,000 will be sold. Those who buy will also be entered into a sweepstakes where the will have the opportunity to dine with Trump, play golf with him, and join a Mar-a-Lago cocktail hour.
Trump's entry into the NFT market via NFT INT LLC (not affiliated with Trump or the Trump organization), comes at a precarious time for the crypto-based digital art – with volume declining 97% between January and September of this year, and the collapse of FTX – which was a major host of NFTs.
Who is behind Trump's NFT Cards?
The company selling the cards, NFT INT L.L.C., was founded in February in Delaware. The trading card website lists a company address that corresponds to a mailbox in a UPS Store in Park City, Utah.
On the site, the company notes that it is "not owned, managed or controlled by Donald J. Trump" and says that it uses his name, likeness and image "under paid license" from a company called CIC Digital L.L.C., which was formed in April 2021 at an address that matches the Trump International Golf Club in West Palm Beach, Fla.
Public records show that a company called CIC Ventures, founded in 2021, has Nick Luna, a former assistant to Mr. Trump, and John Marion, one of the president's lawyers, as directors."
The Collect Trump Cards website stated that funds raised by the cards would not go directly to his presidential campaign, but instead to "NFT INT LLC."
Steve Bannon criticizes Trump
"I can't do this anymore. He's one of the greatest presidents in history, but I gotta tell you: whoever–what business partner and anybody on the communications team and anybody at Mar-a-Lago – and I love the folks down there – but we're at war. They oughta be fired today."
Gorka and Bannon

Brutally honest comments on Trump NFTspic.twitter.com/tzd0aBllxJ

— Citizen Free Press (@CitizenFreePres) December 16, 2022
By the numbers
All 45,000 cards were sold out within just 12 hours.
The cards sold out online according to the Collect Trump Cards website and all 45,000 pieces reportedly equate to $4.45 million in cash raised.

⬇️ Top Picks for You ⬇️
Biden Dog Bites Another Secret Service Agent; 11th Incident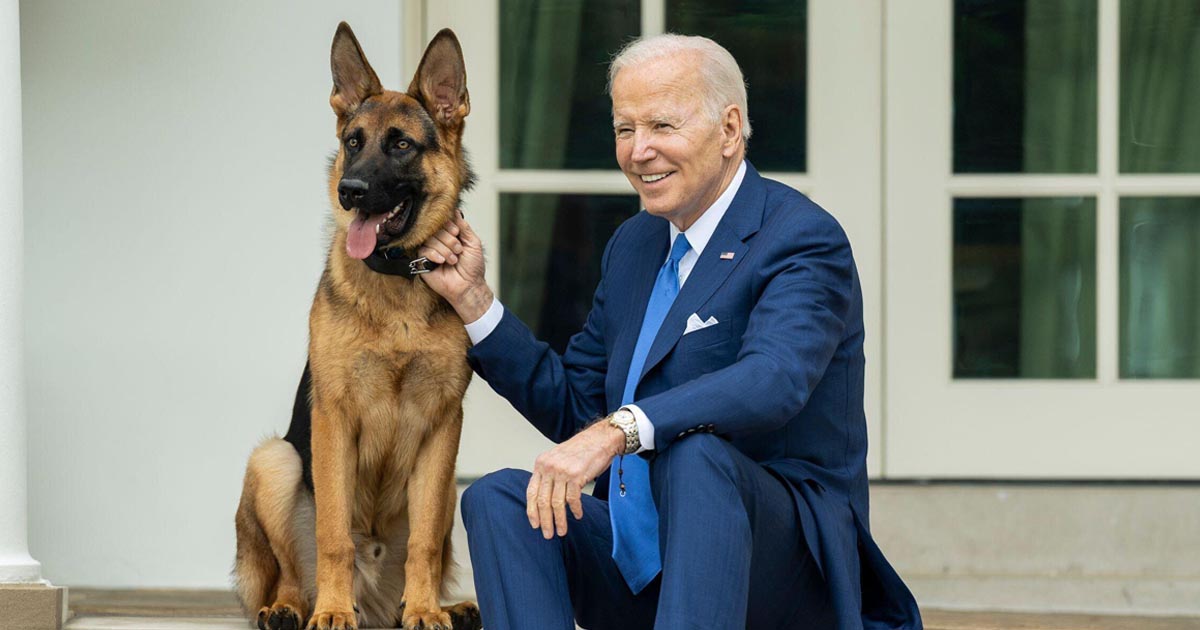 President Joe Biden's younger dog, Commander, bit another US Secret Service agent at the White House Monday evening, CNN has learned, the 11th known biting incident involving the 2-year-old German Shepherd.
"Yesterday around 8 p.m., a Secret Service Uniformed Division police officer came in contact with a First Family pet and was bitten. The officer was treated by medical personnel on complex," USSS chief of communications Anthony Guglielmi told CNN in a statement.
The injured officer spoke with Secret Service Uniformed Division Chief Alfonso M. Dyson Sr. on Tuesday and is doing OK, Guglielmi said.
Commander has been involved in at least 11 biting incidents at the White House and in Delaware, according to CNN reporting and US Secret Service email correspondence, including a November 2022 incident where an officer was hospitalized after the dog clamped down on their arms and thighs.
White House officials said in July that the Bidens were working through new training and leashing protocols for the family pet following the incidents.
Asked by CNN whether the new training had taken place or if any further action would be sought, Elizabeth Alexander, communications director for the first lady, said in a statement that "the First Family continues to work on ways to help Commander handle the often unpredictable nature of the White House grounds."
"The President and First Lady are incredibly grateful to the Secret Service and Executive Residence staff for all they do to keep them, their family, and the country safe," she continued.
Another of Biden's dogs, Major, was involved in biting incidents at the White House. The German Shepherd later moved out of the White House, and Commander arrived at the White House in 2021.
The July email correspondence, obtained through Freedom of Information Act requests by the conservative group Judicial Watch, reflected 10 incidents.
In one incident in October, first lady Dr. Jill Biden "couldn't regain control" of the dog as it charged a member of Secret Service staff.
"I believe it's only a matter of time before an agent/officer is attacked or bit," the staff member warned in an email.
While Secret Service agents are not responsible for the handling of the first family's pets, they can come into frequent contact with the animals.
"This isn't a Secret Service thing. This is a this is a workplace safety issue," CNN contributor and former USSS agent Jonathan Wackrow told CNN.
"There's uniqueness here where it's the residence of the president of the United States, but it's also the workplace for hundreds, thousands of people. And you can't bring a hazard into the workplace. And that's what is essentially happening with this dog. One time you can say it's an accident, but now multiple incidents, it's a serious issue," he added.
Wackrow called it a "significant hazard" for agents on duty at the White House residence.
"I'm sure that the Bidens love the dog. I'm sure that it's a member of the family like every dog is, but you're creating a significant hazard to those who support you – support the office of the president," he said.