A high-profile former lawyer who donated big money to Democrats and hosted a fundraiser for President Biden was indicted by federal grand juries on Wednesday in two states for allegedly embezzling more than $18 million from legal clients.
The Justice Department announced that Tom Girardi, 83, was charged in Los Angeles with five counts of wire fraud, which carries a maximum 20-year federal prison sentence. According to prosecutors, the charges were part of an indictment accusing him of embezzling more than $15 million from clients and using the funds to cover his law firm's payroll and pay his personal expenses.
The case also includes charges against Christopher Kamon, the former chief financial officer of Girardi's LA-based law firm, Girardi Keese, indicating they "devised, participated in, and executed a scheme to defraud victim clients" until the firm collapsed in late 2020.
In Chicago, meanwhile, Girardi, his son-in-law David Lira, and Kamon were charged with eight counts of wire fraud and four counts of contempt of court. Prosecutors allege the trio stole more than $3 million in settlement funds meant for family members of those who died in a Boeing plane crash off the coast of Indonesia.
Wednesday's indictments mark the latest chapter in the remarkable downfall of Girardi, who was one of the most prominent attorneys in LA before being disbarred in disgrace in California last year.
Before his downfall, Girardi cultivated close ties with a plethora of powerful Democratic politicians at all levels of government — mayors, governors, members of Congress, presidents, and presidential candidates — through large donations and lavish spending on fundraisers.
Girardi, his relatives, and employees gave at least $7.5 million in political contributions to candidates and political committees, from city council races to presidential campaigns, according to a 2020 analysis by the Los Angeles Times. Most of that money went to Democrats, including Biden, for whom Girardi also hosted a ritzy fundraiser in LA during the 2020 presidential cycle.
VP Biden's third and final fundraiser in LA this week just ended at the Jonathan Club downtown. It was hosted by trial lawyer Tom Girardi, better known to some as the husband of @erikajayne.

— Jennifer Epstein (@jeneps) May 9, 2019
When reached for comment, the White House referred Fox News Digital to the Democratic National Committee, which didn't immediately respond to a request for comment.
In addition to Biden, Girardi has given tens of thousands of dollars each to the likes of Barack Obama, Hillary Clinton, Sen. Dianne Feinstein, and a host of other elected officials at the local, state, and federal levels.
California Gov. Gavin Newsom received a total of $87,600 from Girardi for his 2018 gubernatorial campaign and a total of $8,500 for his 2014 lieutenant governor campaign, campaign finance records show.
Over the last decade, Girardi and his estranged wife, "Real Housewives of Beverly Hills" reality TV star Erika Jayne, gave more than $2 million to the national Democratic Party and individual candidates, according to election filings. And that was despite Girardi reportedly defaulting on high-interest loans and being forced to liquidate his stock portfolio.
Girardi's deep pockets and status as both a celebrity and high-powered attorney reportedly gave him easy and intimate access to Democrats both on Capitol Hill and in the California governor's mansion.
However, amid worsening legal issues, Girardi's lavish lifestyle steadily came crashing down, culminating with Wednesday's indictments.
Beyond losing his political influence, Girardi is also in the process of divorce from Jayne, who filed for the separation in 2020 after 21 years in marriage. The two had appeared on Jayne's reality show together.

⬇️ Top Picks for You ⬇️
Biden Dog Bites Another Secret Service Agent; 11th Incident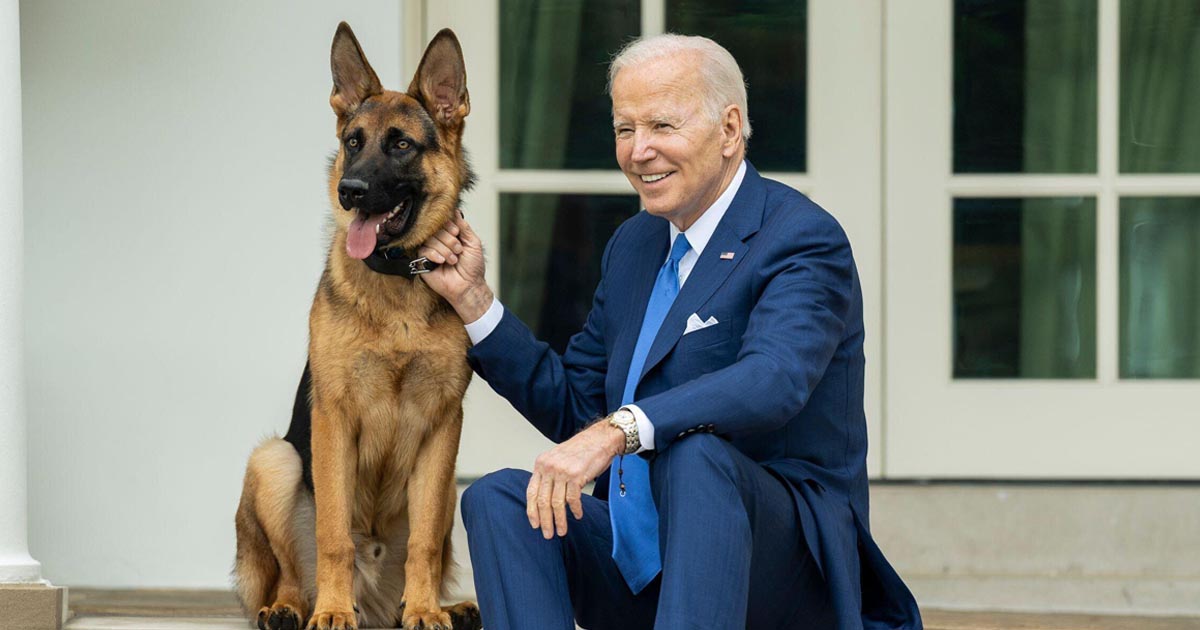 President Joe Biden's younger dog, Commander, bit another US Secret Service agent at the White House Monday evening, CNN has learned, the 11th known biting incident involving the 2-year-old German Shepherd.
"Yesterday around 8 p.m., a Secret Service Uniformed Division police officer came in contact with a First Family pet and was bitten. The officer was treated by medical personnel on complex," USSS chief of communications Anthony Guglielmi told CNN in a statement.
The injured officer spoke with Secret Service Uniformed Division Chief Alfonso M. Dyson Sr. on Tuesday and is doing OK, Guglielmi said.
Commander has been involved in at least 11 biting incidents at the White House and in Delaware, according to CNN reporting and US Secret Service email correspondence, including a November 2022 incident where an officer was hospitalized after the dog clamped down on their arms and thighs.
White House officials said in July that the Bidens were working through new training and leashing protocols for the family pet following the incidents.
Asked by CNN whether the new training had taken place or if any further action would be sought, Elizabeth Alexander, communications director for the first lady, said in a statement that "the First Family continues to work on ways to help Commander handle the often unpredictable nature of the White House grounds."
"The President and First Lady are incredibly grateful to the Secret Service and Executive Residence staff for all they do to keep them, their family, and the country safe," she continued.
Another of Biden's dogs, Major, was involved in biting incidents at the White House. The German Shepherd later moved out of the White House, and Commander arrived at the White House in 2021.
The July email correspondence, obtained through Freedom of Information Act requests by the conservative group Judicial Watch, reflected 10 incidents.
In one incident in October, first lady Dr. Jill Biden "couldn't regain control" of the dog as it charged a member of Secret Service staff.
"I believe it's only a matter of time before an agent/officer is attacked or bit," the staff member warned in an email.
While Secret Service agents are not responsible for the handling of the first family's pets, they can come into frequent contact with the animals.
"This isn't a Secret Service thing. This is a this is a workplace safety issue," CNN contributor and former USSS agent Jonathan Wackrow told CNN.
"There's uniqueness here where it's the residence of the president of the United States, but it's also the workplace for hundreds, thousands of people. And you can't bring a hazard into the workplace. And that's what is essentially happening with this dog. One time you can say it's an accident, but now multiple incidents, it's a serious issue," he added.
Wackrow called it a "significant hazard" for agents on duty at the White House residence.
"I'm sure that the Bidens love the dog. I'm sure that it's a member of the family like every dog is, but you're creating a significant hazard to those who support you – support the office of the president," he said.