House Republicans are subpoenaing Nina Jankowicz, who was the Biden administration's short-lived "disinformation" czar.
Judiciary Committee Chairman Jim Jordan (R-OH) said on Monday that Jankowicz, who achieved viral fame and mockery for her video singing about the manipulation of information to the tune of the "Mary Poppins" song "Supercalifragilisticexpialidocious," and two other targets for subpoenas ignored voluntary requests for a transcribed interview.
"We have repeatedly sought information from you concerning your official actions and duties as a DHS employee and former Executive Director of the Board, including how the Board intended to define disinformation, how it planned to collect information and from what sources, how it anticipated countering disinformation, and how it proposed to protect First Amendment rights," Jordan wrote in his letter to Jankowicz and her lawyers.
Nina Jankowicz, director of the new 'Disinformation Governance Board' under DHS is here singing about …. *sigh* "disinformation" pic.twitter.com/vjdtDizTEu

— Henrik Palmgren 🇸🇪 ᛟ (@Henrik_Palmgren) April 29, 2022
Chip Slaven, the former interim executive director and CEO of the National School Boards Association (NSBA), and Viola Garcia, the former President of the NSBA, also received subpoenas.
They "co-signed the September 2021 letter to President Biden requesting federal law enforcement assistance to target parents voicing concerns at local school board meetings," a press release from Jordan's office said. "That letter led to an October 4, 2021, memorandum that directed the FBI to establish a 'threat tag' to investigate Americans."
Jankowicz is the former executive director of the Department of Homeland Security's (DHS) Disinformation Governance Board, which was disbanded last year in the face of intense criticism by Republicans.
In a video posted to YouTube last week, Jankowicz claimed the board was subject to "baseless claims" that it was an Orwellian "Ministry of Truth" and she was President Joe Biden's "chief censor."
Jankowicz said her job really was meant "to make sure different entities within DHS were coordinated, to bring the latest research to bear in the Department, and to help the Department set up policies to ensure its existing counter-disinformation work was grounded in American values: privacy, civil rights, and civil liberties."
Though the focus of the video was to promote a crowdfunding effort to sue Fox News over coverage of her, Jankowicz also claimed Jordan lied about her and the work that she has done, according to National Review.

⬇️ Top Picks for You ⬇️
Senate Democrats Authorize Supreme Court Ethics Subpoenas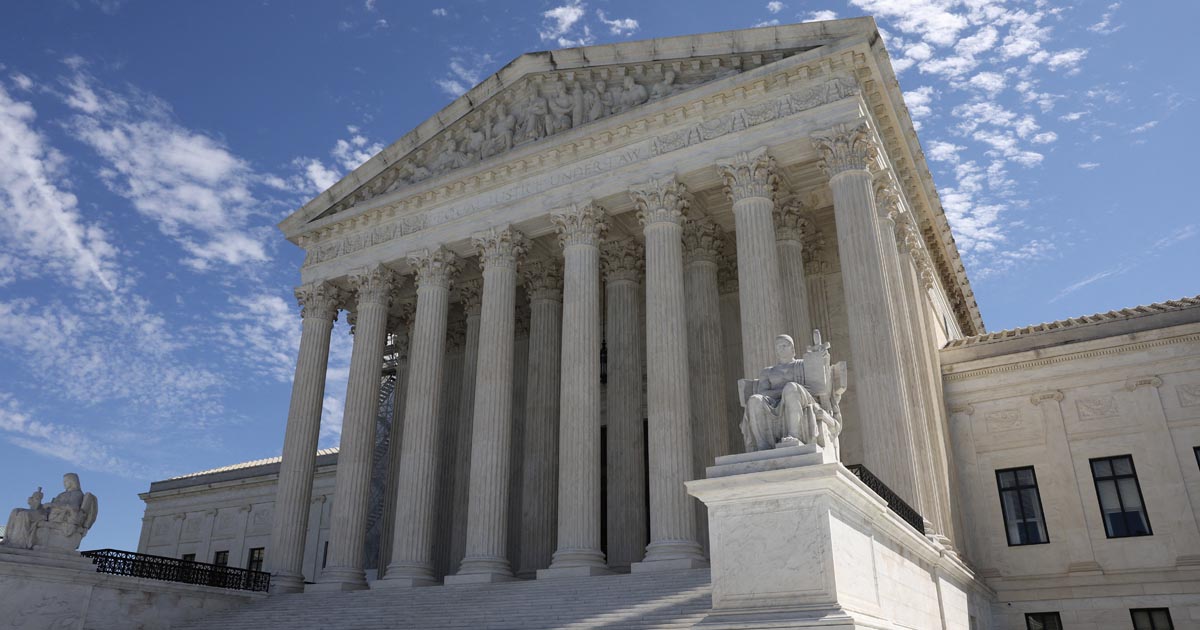 A Democratic-led U.S. Senate panel on Thursday authorized subpoenas to two influential conservatives – Harlan Crow and Leonard Leo – as part of an ethics inquiry spurred by reports of undisclosed largesse directed to some conservative Supreme Court justices.
The Judiciary Committee voted to authorize the subpoenas for Crow, a billionaire Republican donor and benefactor of conservative Justice Clarence Thomas, and Leo, a legal activist who was instrumental in compiling Republican former President Donald Trump's list of potential Supreme Court nominees.
Republican senators walked out of the contentious committee meeting in protest while Democrats cast votes. Some Republicans later questioned the vote's legitimacy, accusing Democrats of violating procedural rules.
"The subpoena clearly wasn't legal," Republican Senator John Kennedy, a committee member, said after the vote.
Senator Dick Durbin, the panel's chairman, said subpoenas were necessary due to the refusal by Crow and Leo for months to voluntarily comply with its previous requests for information. This included itemized lists of all gifts, transportation and lodging provided to any Supreme Court justice.
Durbin also renewed his criticism of a new code of conduct announced by the court on Nov. 13 and promised to continue to pursue the committee's ethics investigation.
"Without an enforcement mechanism, this code of conduct, while a step in a positive direction, cannot restore the public's faith in the court," Durbin said.
Senator Lindsey Graham, the committee's top Republican, told the meeting that Democrats were engaged in a "jihad" against the Supreme Court, whose 6-3 conservative majority has handed major defeats to liberals in recent years on matters including abortion, gun rights and student debt relief.
"When you say you don't want to destroy the Roberts Court, I don't believe you," Graham said, referring to the court under the leadership of conservative Chief Justice John Roberts. "I don't believe a word you're saying."
The committee vote authorized Durbin to issue the subpoenas, which he could do unilaterally, according to a Democratic committee staffer.
If the subpoena recipients fail to comply, Democrats would need 60 votes in the 100-seat Senate to initiate a civil enforcement action, meaning they would need the support of some Republicans. The Democrats also would have the option to make a referral to the U.S. Justice Department, which could choose to pursue criminal contempt proceedings against the subpoena recipients.
Lawyers for Leo and Crow in letters to the committee have criticized the committee's information requests as lacking a proper legal justification. Crow's lawyer had proposed turning over a narrower range of information but Democrats rebuffed that offer, according to the panel's Democratic members.
The news outlet ProPublica reported this year on Thomas's failure to disclose luxury trips and real estate transactions involving Crow, a Texas businessman.
The outlet also reported that Leo helped organize a luxury fishing trip in Alaska attended by conservative Justice Samuel Alito, who failed to disclose taking a private jet provided by billionaire hedge fund manager Paul Singer. Trump chose all three of his appointees to the court from lists of candidates that Leo played a key role in drawing up.
Thomas has said he believed the Crow-funded trips were "personal hospitality" and thus exempt from disclosure requirements, and that his omission of the real estate transaction was inadvertent.
Alito, regarding the flight, said that Singer had "allowed me to occupy what would have otherwise been an unoccupied seat."