The chairman of the House Oversight Committee said Tuesday he is moving forward with holding FBI Director Chris Wray in contempt of Congress because the department has not turned over a bureau record that purports to relate to President Joe Biden and his family.
Rep. James Comer, R-Ky., criticized the federal law enforcement agency after he said his committee was told it would not gain access to an unclassified form that describes "an alleged criminal scheme" involving the president and a foreign national.
"The FBI's decision to stiff-arm Congress and hide this information from the American people is obstructionist and unacceptable," Comer said in a statement.
In response, the FBI said in a statement that it remains committed to cooperating with lawmakers in "good faith," and that "any discussion of escalation under these circumstances is unnecessary."
The FBI said it offered to give the Oversight committee "access to information responsive to the Committee's subpoena in a format and setting that maintains confidentiality and protects important security interests and the integrity of FBI investigations."
The bureau called that offer "an extraordinary accommodation."
Comer and Wray are scheduled to speak by phone on Wednesday amid the standoff.
Calls to move forward with contempt were elevated by House Speaker Kevin McCarthy earlier Tuesday, who told Fox News that he had personally called Wray to urge the release of the document to Congress.
"If he does not act, he's not above the law. He's not above Congress. And we will hold him in contempt. Now I want to be very clear about that," McCarthy said.
Comer subpoenaed Wray earlier this month seeking a specific FBI form from June 2020 that is a report of conversations or interactions with a confidential source. These reports are routine, contain uncorroborated and unvetted information and do not on their own establish any wrongdoing.
In a May 3 letter to Wray with Republican Sen. Chuck Grassley of Iowa, Comer said that "it has come to our attention" that the bureau has such a document that "describes an alleged criminal scheme" involving Biden and a foreign national "relating to the exchange of money for policy decisions" when Biden was vice president and includes "a precise description" about it.
Comer and Grassley said those "disclosures" demand further investigation, and they want to know whether the FBI investigated and, if so, what agents found.
The subpoena seeks all so-called FD-1023 forms and accompanying attachments and documents.
Democrats on the Oversight committee called Comer's narrative of the FBI obstructing "a radical distortion of the situation." And they accused the chairman of stonewalling them from the call with Wray on Wednesday.
"This subpoenaed document, by definition, reveals nothing more than an unverified and unsubstantiated tip made to Donald Trump's Justice Department, which presumably led to no evidence of criminal wrongdoing," Rep. Jamie Raskin, D-Md., the top Democrat on the committee, said in a statement late Tuesday.
The White House has called the subpoena effort further evidence of how congressional Republicans long "have been lobbing unfounded, unproven, politically motivated attacks" against the Biden family "without offering evidence for their claims or evidence of decisions influenced by anything other than U.S. interests."
A contempt of Congress charge would require a full committee vote before going to the House floor.
If the House were to approve a contempt resolution against Wray, the decision about whether to prosecute him would fall to prosecutors in the Justice Department, where Wray works.

⬇️ Top Picks for You ⬇️
Senate Democrats Authorize Supreme Court Ethics Subpoenas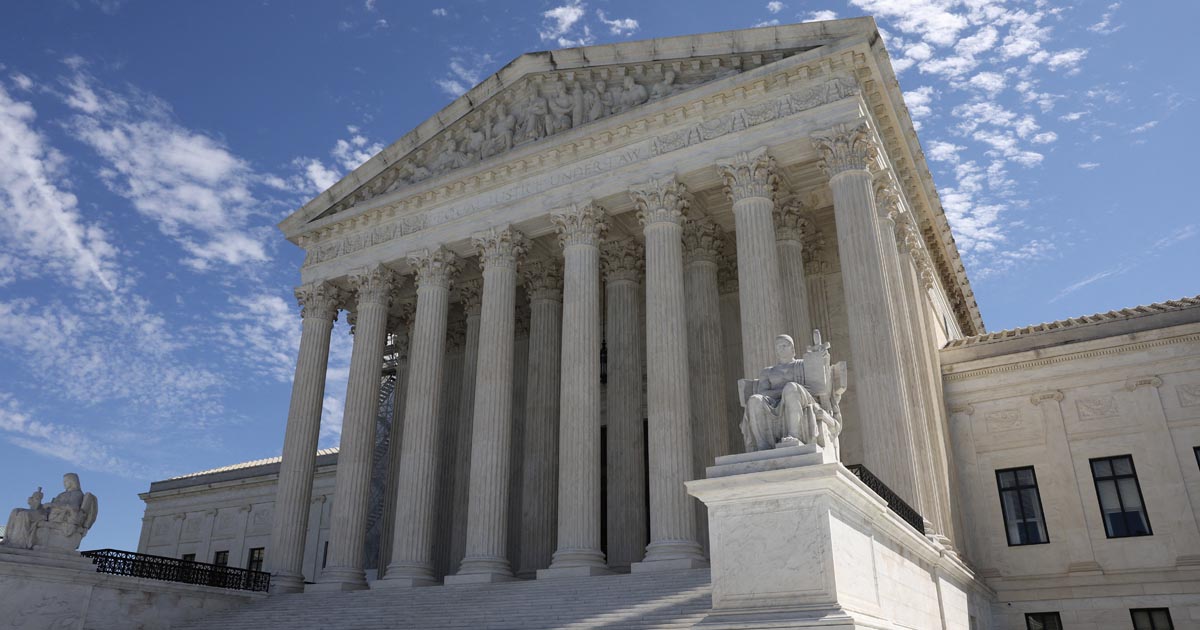 A Democratic-led U.S. Senate panel on Thursday authorized subpoenas to two influential conservatives – Harlan Crow and Leonard Leo – as part of an ethics inquiry spurred by reports of undisclosed largesse directed to some conservative Supreme Court justices.
The Judiciary Committee voted to authorize the subpoenas for Crow, a billionaire Republican donor and benefactor of conservative Justice Clarence Thomas, and Leo, a legal activist who was instrumental in compiling Republican former President Donald Trump's list of potential Supreme Court nominees.
Republican senators walked out of the contentious committee meeting in protest while Democrats cast votes. Some Republicans later questioned the vote's legitimacy, accusing Democrats of violating procedural rules.
"The subpoena clearly wasn't legal," Republican Senator John Kennedy, a committee member, said after the vote.
Senator Dick Durbin, the panel's chairman, said subpoenas were necessary due to the refusal by Crow and Leo for months to voluntarily comply with its previous requests for information. This included itemized lists of all gifts, transportation and lodging provided to any Supreme Court justice.
Durbin also renewed his criticism of a new code of conduct announced by the court on Nov. 13 and promised to continue to pursue the committee's ethics investigation.
"Without an enforcement mechanism, this code of conduct, while a step in a positive direction, cannot restore the public's faith in the court," Durbin said.
Senator Lindsey Graham, the committee's top Republican, told the meeting that Democrats were engaged in a "jihad" against the Supreme Court, whose 6-3 conservative majority has handed major defeats to liberals in recent years on matters including abortion, gun rights and student debt relief.
"When you say you don't want to destroy the Roberts Court, I don't believe you," Graham said, referring to the court under the leadership of conservative Chief Justice John Roberts. "I don't believe a word you're saying."
The committee vote authorized Durbin to issue the subpoenas, which he could do unilaterally, according to a Democratic committee staffer.
If the subpoena recipients fail to comply, Democrats would need 60 votes in the 100-seat Senate to initiate a civil enforcement action, meaning they would need the support of some Republicans. The Democrats also would have the option to make a referral to the U.S. Justice Department, which could choose to pursue criminal contempt proceedings against the subpoena recipients.
Lawyers for Leo and Crow in letters to the committee have criticized the committee's information requests as lacking a proper legal justification. Crow's lawyer had proposed turning over a narrower range of information but Democrats rebuffed that offer, according to the panel's Democratic members.
The news outlet ProPublica reported this year on Thomas's failure to disclose luxury trips and real estate transactions involving Crow, a Texas businessman.
The outlet also reported that Leo helped organize a luxury fishing trip in Alaska attended by conservative Justice Samuel Alito, who failed to disclose taking a private jet provided by billionaire hedge fund manager Paul Singer. Trump chose all three of his appointees to the court from lists of candidates that Leo played a key role in drawing up.
Thomas has said he believed the Crow-funded trips were "personal hospitality" and thus exempt from disclosure requirements, and that his omission of the real estate transaction was inadvertent.
Alito, regarding the flight, said that Singer had "allowed me to occupy what would have otherwise been an unoccupied seat."