Illinois Gov. J.B. Pritzker, D., signed a bill into law that allows non-US citizens to become police officers in the state, angering critics who slammed the idea of foreigners arresting American citizens as "a fundamentally bad idea."
Illinois House Bill 3751 will no longer require US citizenship as a qualification to become a police officer in the state.
The bill was signed by the Democrat governor on Friday and will go into effect on January 1, 2024, despite facing heavy opposition from GOP lawmakers and prominent police groups.
The bill "provides that an individual who is not a citizen but is legally authorized to work in the United States under federal law is authorized to apply for the position of police officer, subject to all requirements and limitations, other than citizenship, to which other applicants are subject," HB3751 reads, adding that non-US citizens must be able to obtain, carry, purchase, or otherwise possess a firearm under federal law to apply for the job.
Immigrants who remain in the country under the Deferred Action for Childhood Arrivals (DACA) Act, are also entitled to apply for a position to join law enforcement, the bill states.
Federal law currently forbids non-US citizens to serve as police officers and deputies.
Illinois Rep. Mary Miller, a Republican, voiced her outrage over the new law on Twitter over the weekend, writing that "no sane state would allow foreign nationals to arrest their citizens."
"At 5 p.m. yesterday, when no one was paying attention, Pritzker signed a bill to allow illegal immigrants to become police officers, giving non-citizens the power to arrest citizens in our state," she tweeted. "No sane state would allow foreign nationals to arrest their citizens, this is madness!"
Rep. Lauren Boebert, R-Colo., tweeted following news of the bill's passing, "In the state of Illinois, illegals can now become police officers. Yes, you heard that right."
"People who are breaking the law by their presence here can now arrest American citizens. You know the other blue states are watching and getting ready to implement this idea as soon as they can!" she continued. "We either address this border crisis or allow our country to descend further into a Leftist dystopia."
The Fraternal Order of Police (FOP) also condemned the bill after it passed in the Democratic-controlled state House earlier this month.
"What message does this legislation send when it allows people who do not have legal status to become the enforcers of our laws?" the group said in a statement to ABC20. "This is a potential crisis of confidence in law enforcement at a time when our officers need all the public confidence they can get."
In May, Illinois Republican state Senator Chapin Rose slammed the bill as "a fundamentally bad idea."
"I don't care where this individual is from—Australia. They should not be able to arrest a United States citizen on United States soil," the Daily Wire reported.
Democratic Rep. Barbara Hernandez, who sponsored the bill, defended the measure as a "natural progression" of the 2021 federal decision to allow some undocumented immigrants to work as healthcare workers and military members, CBS News reported.
Pritzker defended the bill in a press conference Monday, arguing that the legislation would be limited to individuals who are legally allowed to work in the United States and who are legally allowed to possess firearms, NBC Chicago reported.
As for criticism from Republicans, Pritzker said they are misinterpreting the language of the bill.
"I am tired of the right-wing twisting things," he said. "They put it on Facebook, they tell lies. There are people out there that think we're just allowing anybody to become a police officer. That's just not accurate."
The bill comes as Illinois grapples with statewide police shortages amid recruitment and retention challenges.
In March 2022, Chicago Police Department staffing numbers reached the lowest in recent history, causing the department to loosen its recruitment requirements by waiving the minimum 60 college credits for certain candidates and offering online testing opportunities.
The bill is one of several controversial measures signed into law by Pritzker over the weekend.
A separate bill championed by the governor empowers the state attorney general to crack down on pregnancy centers that use "deceptive tactics" to divert women seeking an abortion to alternate care offered by their programs.
Critics of the law have noted ambiguity surrounding what exactly will define deception or misinformation under the new law, expressing concern that the government could use that vagueness to unfairly target pro-life pregnancy centers.
Lawsuits have already been filed to challenge the law, with the Thomas More Society, a nonprofit law firm, suing the state of Illinois.

⬇️ Top Picks for You ⬇️
Senate Democrats Authorize Supreme Court Ethics Subpoenas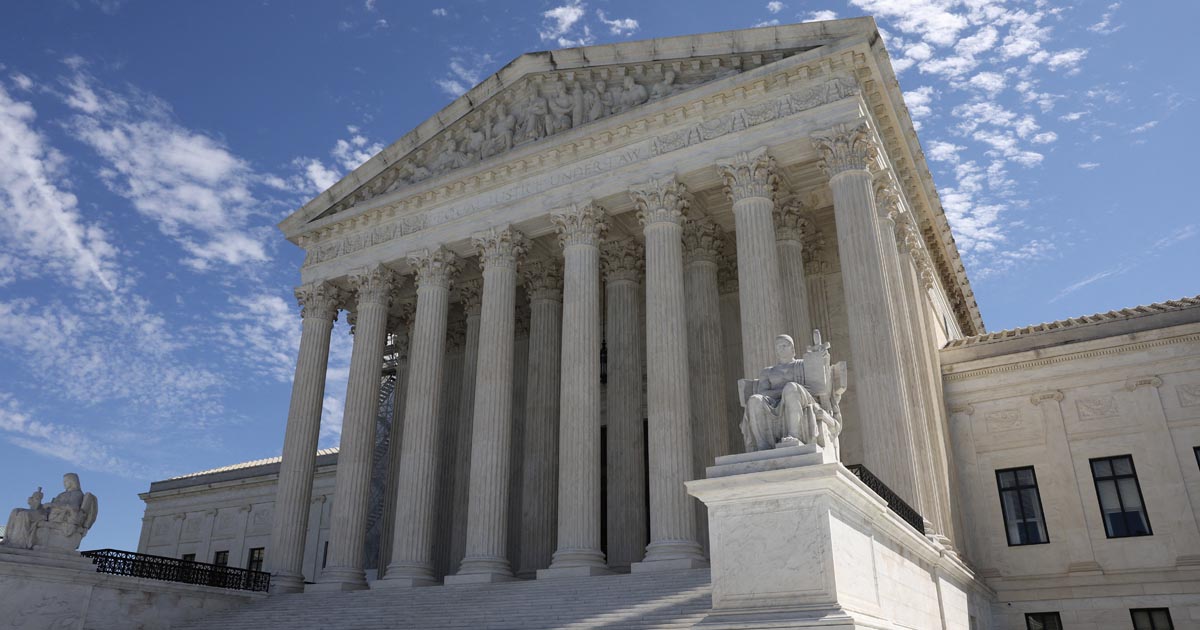 A Democratic-led U.S. Senate panel on Thursday authorized subpoenas to two influential conservatives – Harlan Crow and Leonard Leo – as part of an ethics inquiry spurred by reports of undisclosed largesse directed to some conservative Supreme Court justices.
The Judiciary Committee voted to authorize the subpoenas for Crow, a billionaire Republican donor and benefactor of conservative Justice Clarence Thomas, and Leo, a legal activist who was instrumental in compiling Republican former President Donald Trump's list of potential Supreme Court nominees.
Republican senators walked out of the contentious committee meeting in protest while Democrats cast votes. Some Republicans later questioned the vote's legitimacy, accusing Democrats of violating procedural rules.
"The subpoena clearly wasn't legal," Republican Senator John Kennedy, a committee member, said after the vote.
Senator Dick Durbin, the panel's chairman, said subpoenas were necessary due to the refusal by Crow and Leo for months to voluntarily comply with its previous requests for information. This included itemized lists of all gifts, transportation and lodging provided to any Supreme Court justice.
Durbin also renewed his criticism of a new code of conduct announced by the court on Nov. 13 and promised to continue to pursue the committee's ethics investigation.
"Without an enforcement mechanism, this code of conduct, while a step in a positive direction, cannot restore the public's faith in the court," Durbin said.
Senator Lindsey Graham, the committee's top Republican, told the meeting that Democrats were engaged in a "jihad" against the Supreme Court, whose 6-3 conservative majority has handed major defeats to liberals in recent years on matters including abortion, gun rights and student debt relief.
"When you say you don't want to destroy the Roberts Court, I don't believe you," Graham said, referring to the court under the leadership of conservative Chief Justice John Roberts. "I don't believe a word you're saying."
The committee vote authorized Durbin to issue the subpoenas, which he could do unilaterally, according to a Democratic committee staffer.
If the subpoena recipients fail to comply, Democrats would need 60 votes in the 100-seat Senate to initiate a civil enforcement action, meaning they would need the support of some Republicans. The Democrats also would have the option to make a referral to the U.S. Justice Department, which could choose to pursue criminal contempt proceedings against the subpoena recipients.
Lawyers for Leo and Crow in letters to the committee have criticized the committee's information requests as lacking a proper legal justification. Crow's lawyer had proposed turning over a narrower range of information but Democrats rebuffed that offer, according to the panel's Democratic members.
The news outlet ProPublica reported this year on Thomas's failure to disclose luxury trips and real estate transactions involving Crow, a Texas businessman.
The outlet also reported that Leo helped organize a luxury fishing trip in Alaska attended by conservative Justice Samuel Alito, who failed to disclose taking a private jet provided by billionaire hedge fund manager Paul Singer. Trump chose all three of his appointees to the court from lists of candidates that Leo played a key role in drawing up.
Thomas has said he believed the Crow-funded trips were "personal hospitality" and thus exempt from disclosure requirements, and that his omission of the real estate transaction was inadvertent.
Alito, regarding the flight, said that Singer had "allowed me to occupy what would have otherwise been an unoccupied seat."