RedBird IMI has agreed a loan package with the Barclay family that would let it take control of the Telegraph newspaper and Spectator magazine, a prospect that's sparked concern among Conservative lawmakers because of the fund's ties to Abu Dhabi.
The media investment vehicle, which is a joint venture between RedBird Capital Partners and the United Arab Emirates-based International Media Investments, said in a statement Monday that it had agreed to lend the Barclay family £600 million ($750 million), secured against the politically influential titles.
"Under the terms of this agreement, RedBird IMI has an option to convert the loan secured against the Telegraph and Spectator into equity, and intends to exercise this option at an early opportunity," the investment vehicle said in a statement.
Lloyds Banking Group Plc seized the Telegraph titles along with the Spectator magazine from the Barclay family in June to claw back debts, removing Barclay family members from their director positions and placing the businesses in receivership. The RedBird IMI loan will help the Barclay family to pay off the debt owed to Lloyds.
Separately, IMI will lend a further £600 million secured against other Barclay family businesses and commercial interests. IMI is a private investment vehicle for Sheikh Mansour Bin Zayed Al Nahyan, according to a spokesman for RedBird IMI, whose statement emphasized IMI's involvement would be passive.
"Following transfer of ownership, RedBird Capital alone will take over management and operational responsibility for the titles under the leadership of RedBird IMI Chief Executive Jeff Zucker," the statement said, referring to the former president of CNN. "International Media Investments will be a passive investor only."
Still, RedBird IMI's statement will likely heighten concern among Conservative lawmakers, who are pushing the UK government to scrutinize the UAE's involvement. Lawmakers have described any possible influence of the UAE royal family over the Telegraph as "a risk to our national security," citing its record on press freedom and position on Israel.
The prospect of foreign influence on the title has already raised concerns among senior ministers including Kemi Badenoch and Tom Tugendhat, Bloomberg News reported Saturday.
"Any transfer of ownership will of course be subject to regulatory review," RedBird IMI said in its statement, which pledged to maintain the existing editorial team of the publications. "We will continue to cooperate fully with the government and the regulator."
Even before that, UK Culture Secretary Luzy Frazer could issue a so-called Public Interest Intervention Notice. That would launch a study of the deal by British regulators. She could also freeze the transaction while that happens, if she chooses. The antitrust watchdog – the CMA – and media regulator Ofcom will report findings on antitrust and media issues respectively, to inform Frazer's final decision, which could see her clear the deal, block it, or impose conditions.

⬇️ Top Picks for You ⬇️
Senate Democrats Authorize Supreme Court Ethics Subpoenas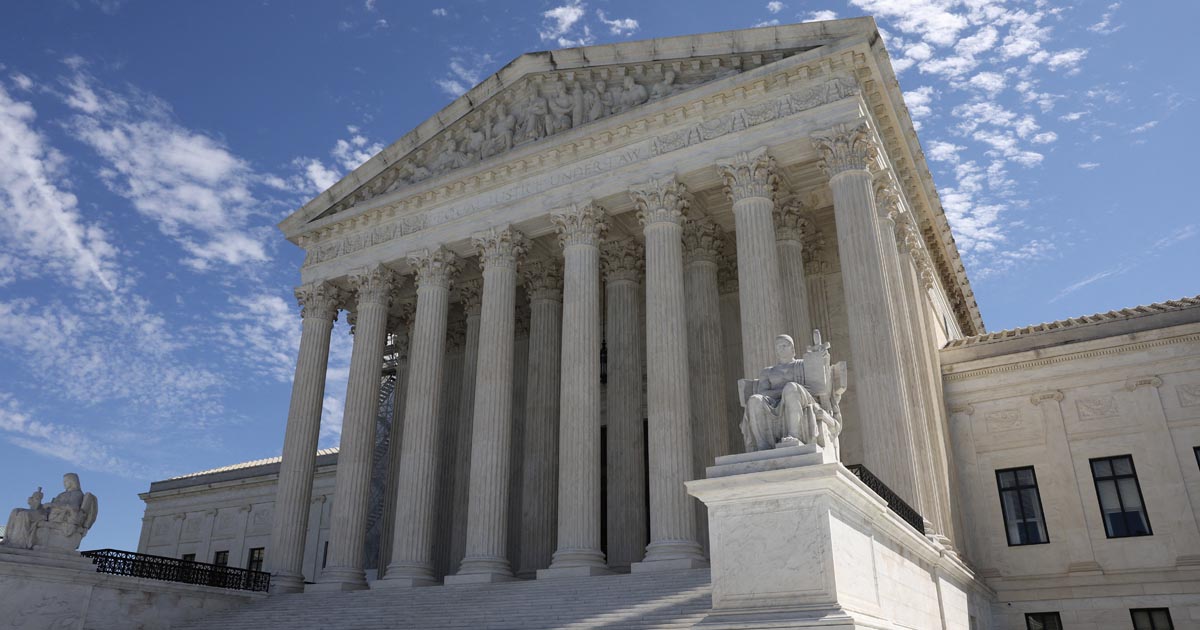 A Democratic-led U.S. Senate panel on Thursday authorized subpoenas to two influential conservatives – Harlan Crow and Leonard Leo – as part of an ethics inquiry spurred by reports of undisclosed largesse directed to some conservative Supreme Court justices.
The Judiciary Committee voted to authorize the subpoenas for Crow, a billionaire Republican donor and benefactor of conservative Justice Clarence Thomas, and Leo, a legal activist who was instrumental in compiling Republican former President Donald Trump's list of potential Supreme Court nominees.
Republican senators walked out of the contentious committee meeting in protest while Democrats cast votes. Some Republicans later questioned the vote's legitimacy, accusing Democrats of violating procedural rules.
"The subpoena clearly wasn't legal," Republican Senator John Kennedy, a committee member, said after the vote.
Senator Dick Durbin, the panel's chairman, said subpoenas were necessary due to the refusal by Crow and Leo for months to voluntarily comply with its previous requests for information. This included itemized lists of all gifts, transportation and lodging provided to any Supreme Court justice.
Durbin also renewed his criticism of a new code of conduct announced by the court on Nov. 13 and promised to continue to pursue the committee's ethics investigation.
"Without an enforcement mechanism, this code of conduct, while a step in a positive direction, cannot restore the public's faith in the court," Durbin said.
Senator Lindsey Graham, the committee's top Republican, told the meeting that Democrats were engaged in a "jihad" against the Supreme Court, whose 6-3 conservative majority has handed major defeats to liberals in recent years on matters including abortion, gun rights and student debt relief.
"When you say you don't want to destroy the Roberts Court, I don't believe you," Graham said, referring to the court under the leadership of conservative Chief Justice John Roberts. "I don't believe a word you're saying."
The committee vote authorized Durbin to issue the subpoenas, which he could do unilaterally, according to a Democratic committee staffer.
If the subpoena recipients fail to comply, Democrats would need 60 votes in the 100-seat Senate to initiate a civil enforcement action, meaning they would need the support of some Republicans. The Democrats also would have the option to make a referral to the U.S. Justice Department, which could choose to pursue criminal contempt proceedings against the subpoena recipients.
Lawyers for Leo and Crow in letters to the committee have criticized the committee's information requests as lacking a proper legal justification. Crow's lawyer had proposed turning over a narrower range of information but Democrats rebuffed that offer, according to the panel's Democratic members.
The news outlet ProPublica reported this year on Thomas's failure to disclose luxury trips and real estate transactions involving Crow, a Texas businessman.
The outlet also reported that Leo helped organize a luxury fishing trip in Alaska attended by conservative Justice Samuel Alito, who failed to disclose taking a private jet provided by billionaire hedge fund manager Paul Singer. Trump chose all three of his appointees to the court from lists of candidates that Leo played a key role in drawing up.
Thomas has said he believed the Crow-funded trips were "personal hospitality" and thus exempt from disclosure requirements, and that his omission of the real estate transaction was inadvertent.
Alito, regarding the flight, said that Singer had "allowed me to occupy what would have otherwise been an unoccupied seat."