An Illinois judge on Friday temporarily blocked Democratic Gov. J.B. Pritzker from enforcing a newly enacted ban on certain semiautomatic rifles and high-capacity magazines.
Effingham County Judge Joshua Morrison slapped the gun control law with a temporary restraining order after former Republican candidate for attorney general Tom DeVore sued to block the law. DeVore said in a press release he's representing citizens from 87 Illinois counties who are challenging the law, which he called, "an outright attack on the constitutional rights of lawful gun owners across the state."
Morrison's ruling only applies to 850 plaintiffs listed in the lawsuit in Effingham County and four licensed gun dealers.
Pritzker said he was not surprised by the decision and accused the plaintiffs of advancing "ideology over public safety" in seeking to have the law struck down.
"We are well aware that this is only the first step in defending this important legislation," Pritzker said. "I remain confident that the courts will uphold the constitutionality of Illinois' law, which aligns with the eight other states with similar laws and was written in collaboration with lawmakers, advocates, and legal experts."
In an 11-page ruling, Morrison affirmed that the plaintiffs have a constitutional right to bear arms that is protected by both the Illinois state Constitution and the Constitution of the United States.
"Plaintiffs are being immediately and irreparably harmed each day in which their fundamental right to bear arms is being denied," Morrison wrote.
The judge cited a landmark U.S. Supreme Court decision from last year that struck down New York state's concealed carry law. That 6-3 ruling in New York Rifle & Pistol Association v. Bruen found that the "plain text" of the Second Amendment protected the right of the plaintiffs in that case to carry firearms for self-defense.
"Due to the speed with which this bill was passed, the effect to protected classes could not have been considered, nor could the Legislature have studied if this was the least restrictive way to meet their goal," Morrison also wrote.
Pritzker signed the law on Jan. 10 in response to the mass shooting that killed seven and injured 30 at the Highland Park July Fourth parade. The law bans dozens of specific types of rapid-fire handguns and rifles, .50-caliber guns, attachments and limits cartridges to 10 rounds for long guns and 15 rounds for pistols.
The governor defended the gun control law, called the Protect Illinois Communities Act, saying it "takes weapons of war and mass destruction off the street while allowing law-abiding gun owners to retain their collections."
"I look forward to the next steps in this case and receiving the decision this case merits," he added.
The Illinois State Rifle Association, a gun rights group that filed a separate federal challenge to the law control law, applauded Morrison's ruling.
"This is a clear indication from the court that the General Assembly and Governor Pritzker rammed this law through improperly. The ISRA firmly believes the law is an infringement on all law-abiding residents' 2nd Amendment rights," the group said.

⬇️ Top Picks for You ⬇️
Pro-Life Father Arrested by FBI Acquitted on Federal Charges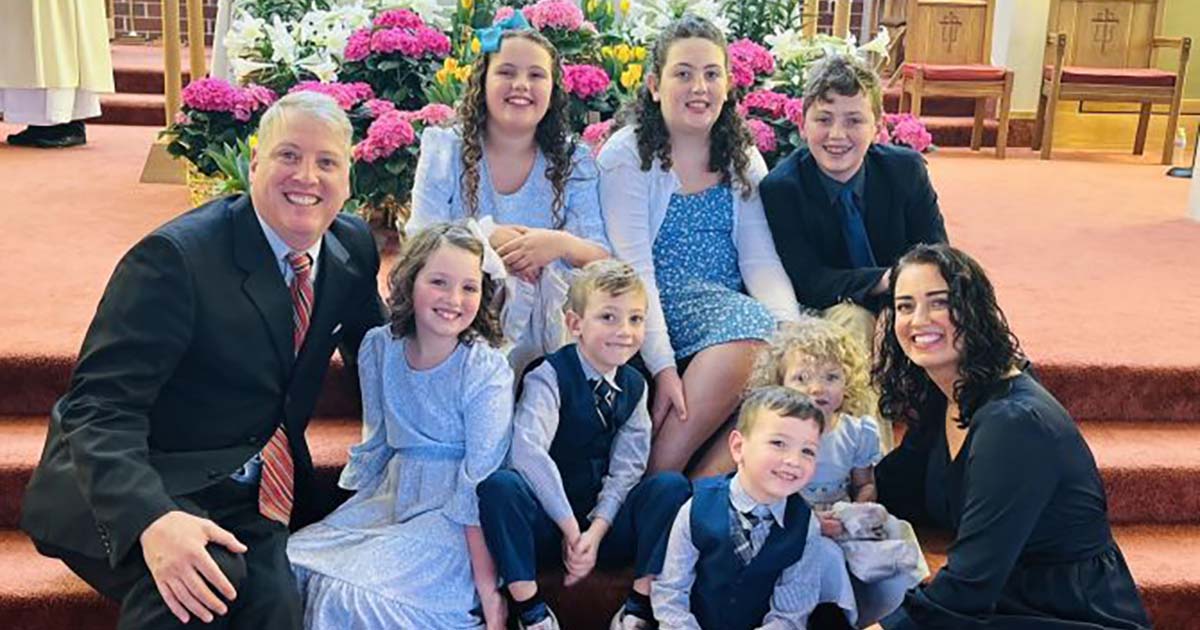 A Catholic pro-life activist facing 11 years in prison for allegedly violating a federal law prohibiting people from blocking others from entering an abortion clinic was acquitted on Monday following a week-long trial.
Mark Houck leads a nonprofit group that counsels women outside of abortion clinics in Philadelphia, Pennsylvania. He was providing sidewalk counseling when, the Department of Justice says, he assaulted an abortion escort twice "because he was a volunteer reproductive health care clinic escort."
"Assault is always a serious offense, and under the [Freedom of Access to Clinic Entrances] FACE Act, if the victim is targeted because of their association with a reproductive healthcare clinic, it is a federal crime," U.S. Attorney Jacqueline Romero said in a DOJ press release. "Our Office and the Department of Justice are committed to prosecuting crimes which threaten the safety and rights of all individuals."
The FACE Act makes it a federal crime to injure, intimidate, or interfere with anyone due to their status as a provider of reproductive health care.
Houck and his attorneys at the Thomas More Society argued, however, that this was "a political prosecution" meant to "send a message" to pro-life Americans.
"And what's clear from the Department of Justice at its highest levels, which is directing this case, [is] that they are trying to send a message to pro-life and people of faith: 'Don't mess with us,'" Thomas More Society vice president Peter Breen told Fox News. "They want to intimidate — they want to cause good people like Mark to stop praying and counseling at the abortion clinics of our country. And that's not going to happen."
Breen told the outlet that the case was thrown out of state court but revived by the Biden administration nearly a year after the incident. Further, Breen said, some 20 FBI agents raided Houck's home when they arrested him, treating him "as if he was a drug lord or a mafia boss."
"If he was truly a danger to the community, they wouldn't have waited a year to prosecute," Breen said. "Serious questions need to be asked of the attorney general. What was he thinking? Why did they do this obscene show of force against a peaceful pillar of the community?"
Houck's lawyers also argued that the DOJ's claim that the FACE Act protects anyone associated with an abortion clinic is inaccurate.
"The FACE Act was never intended to cover disputes between advocates on the public sidewalks outside of our nation's abortion clinics," Breen said in a statement earlier this month. "This new evidence shows clearly that Congress intended to limit the FACE Act to patients and staff working in the clinic, and not to take sides between pro-life and pro-choice counselors and escorts on the sidewalk. The Biden Department of Justice's prosecution of Mark Houck is pure harassment, meant solely to intimidate our nation's pro-life sidewalk counselors who provide vital resources to help pregnant women at risk for abortion."
Houck pleaded not guilty to the charges against him and testified at trial that he and the clinic escort, Bruce Love, had two altercations on the day in question. The first occurred while Houck was counseling two women crossing the street who left Planned Parenthood, Catholic News Agency reported. Love allegedly chased Houck about 100 feet in an attempt to stop him from counseling the women, Life News reported. Houck claimed that Love surprised and made contact with him, causing him to ask, "What are you doing?" and reflexively elbow the escort in the hip to move him out of the way. The prosecution argued that Houck elbowed Love unprovoked because of his status as a clinic escort.
After this, Houck said Love left the clinic and stood near Houck's 12-year-old son while taunting Houck Sr., saying, "You're hurting women. You don't care about women."
Houck said Love also repeatedly disparaged him to his son, who testified on Friday that Love stood about an arm's length away from him near the clinic.
"I moved away… because I was scared," the younger Houck testified, adding that Love told him, "Your dad's a bad person. Your dad's harassing women."
It was after Houck repeatedly told Love to stop harassing his son that Houck said he pushed Love away.
The jury deadlocked on Friday after two-and-a-half hours of deliberation, telling U.S. District Judge Gerald Pappert that they didn't think they could come to a conclusion given more time. Pappert sent the jury home but instructed them to return Monday morning and continue deliberations anyway.
On Monday, the jury acquitted Houck. Following the verdict, Breen released a statement condemning the Biden administration for pursuing his client.
"We are, of course, thrilled with the outcome," Breen said. "Mark and his family are now free of the cloud that the Biden administration threw upon them. We took on Goliath – the full might of the United States government – and won. The jury saw through and rejected the prosecution's discriminatory case, which was harassment from day one. This is a win for Mark and the entire pro-life movement. The Biden Department of Justice's intimidation against pro-life people and people of faith has been put in its place."