Arizona GOP candidate Kari Lake on Tuesday brushed aside speculation she might be running for Arizona's Senate seat in 2024, following anonymously sourced reports that she might.
A CNN reporter, Kate Sullivan, wrote on Twitter Monday, "I'm told Kari Lake is considering running for the US Senate seat held by Kyrsten Sinema in 2024." Sullivan did not divulge more information about where she got that information.
But in a statement on Tuesday, Lake's campaign disputed the report and noted that she is still challenging the midterm election results in court. Earlier this month, Arizona's Court of Appeals agreed to expedite her challenge against Democrat Gov. Katie Hobbs and Maricopa County officials that argued there were enough Election Day problems that swung the race out of her favor on Nov. 8.
Her campaign told The Gateway Pundit that "Kari is hyper-focused on winning her court case as she is the duly-elected Governor and her Election Case proves that," adding that "hundreds of thousands of invalid ballots were counted in Maricopa County alone" and there were "lines of 4 hours or more at some locations" on Election Day. Maricopa County officials on Nov. 8 confirmed there were ballot printing problems and told voters to place their ballots in separate drop-boxes for later counting.
"That is just a BIT of what went wrong in Arizona," the statement said. "Kari Lake is fighting to protect the sacred vote of the People of Arizona."
The statement noted that "dozens of people" have contacted Lake to suggest that she run for the seat currently held by Sen. Kyrsten Sinema (I-Ariz.), who recently changed her party affiliation from Democrat to Independent.
"There have been several polls showing she is the strongest candidate and could win," it said. "The corruption in DC is as bad as it is in AZ and we need to root out that corruption, but Kari's focus is on her election case and saving the good people of Arizona from [Hobbs]."
Earlier this month, Hobbs—who in her previous position as Arizona's secretary of state was in charge of running the election—was sworn in as governor, has already signed four executive orders, and has proposed a budget. She delivered her first address to the state Legislature last week.
"Chasing conspiracy theories, pushing agendas for special interests, attacking the rights of your fellow Arizonans or seeking to further undermine our democracy will lead nowhere," said Hobbs.
Appeal Expedited
On Jan. 9, the Arizona Court of Appeals ordered that Lake's case could go to conference on Feb. 1, agreeing that the challenge should be handled as a "special action petition." Lawyers for Hobbs have until Tuesday to respond and argue why Lake's petition should be rejected.
The Arizona Supreme Court denied Lake's petition to transfer her lawsuit earlier in January. It wrote that the case would be heard before the Appeals Court first.
That Maricopa County judge, Peter Thompson, tossed Lake's lawsuit on Dec. 24 after a two-day trial and wrote she did not produce enough evidence. Lake had filed a challenge days after the statewide canvass was completed, arguing that she should be installed as governor or that a re-do of Maricopa's gubernatorial election is warranted.
Data shows that Lake lost to Hobbs by about 17,000 votes, but Lake contended in her suit that she would have either won or had a good chance of winning if ballot printing machines in Maricopa, the state's most populous county, worked properly on Nov. 8. Expert testimony that was given in court from pollster Rich Baris found that Election Day voters trended Republican.
Baris said that he believes 25,000–40,000 people who would normally have voted actually didn't cast ballots as a result of the printer errors. That estimate, he said, was based on the number of voters who started answering his exit polls but didn't finish the process amid the tabulator problems in Maricopa County.
Officials for Maricopa County, however, wrote in late November that voters were not disenfranchised on Nov. 8.
Thomas Liddy, the division chief for the Civil Services Division of the Maricopa County Attorney's Office, wrote in a letter that "no voter was disenfranchised because of the difficulty the county experienced with some of its printers." He was responding to a letter issued by then-Attorney General Mark Brnovich's office that demanded answers after voters complained to his office.

⬇️ Top Picks for You ⬇️
Trump Indicted in Classified Docs Probe — Here's Everything We Know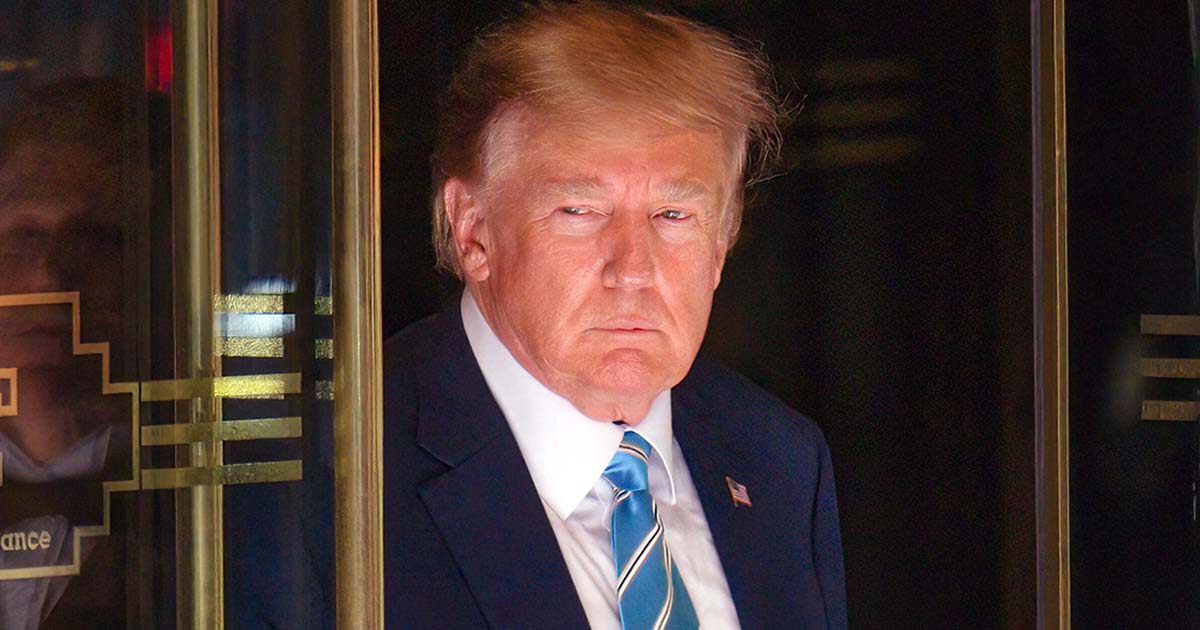 Former President Donald Trump said Thursday that his legal team has been told he's been indicted in an investigation into his handling of classified documents. Trump has been summoned to appear in federal court in Miami on Tuesday afternoon.
TRUMP STATEMENT:
The corrupt Biden Administration has informed my attorneys that I have been Indicted, seemingly over the Boxes Hoax, even though Joe Biden has 1850 Boxes at the University of Delaware, additional Boxes in Chinatown, D.C., with even more Boxes at the University of Pennsylvania, and documents strewn all over his garage floor where he parks his Corvette, and which is "secured" by only a garage door that is paper thin, and open much of the time.
I have been summoned to appear at the Federal Courthouse in Miami on Tuesday, at 3 PM. I never thought it possible that such a thing could happen to a former President of the United States, who received far more votes than any sitting President in the History of our Country, and is currently leading, by far, all Candidates, both Democrat and Republican, in Polls of the 2024 Presidential Election. I AM AN INNOCENT MAN!
This is indeed a DARK DAY for the United States of America. We are a Country in serious and rapid Decline, but together we will Make America Great Again!
7 CHARGES:
Trump has been charged with seven counts in the indictment, according to another source familiar with the matter.
"We're learning from our sources that there appears to be at least seven counts here. This ranges from everything from the willful retention of national defense information to conspiracy to a scheme to conceal to false statements and representations," ABC News' Katherine Faulders reported during a special report on the network.
MEDIA SWARMS MIAMI COURTHOUSE
Earlier today, dozens of out-of-town reporters, photographers and TV camera crews gathered in front of the downtown federal courthouse in hopes of getting a morsel of news from a secret grand jury which has been reviewing evidence in the Justice Department's probe into Trump's handling of classified materials at his Mar-a-Lago estate in Palm Beach.
THE BACKSTORY:
Special counsel Jack Smith has been overseeing the investigation into Trump's handling of classified documents since he was appointed to the role in November.
Trump's attorneys met earlier this week with Justice Department officials, including Smith. Experts widely viewed the meeting as a sign that Smith's investigation was winding down.
On May 6, 2021, the National Archives first alerted Trump that it was seeking approximately two dozen boxes of records be returned to it as required by the Presidential Records Act. The National Archives warned Trump in late 2021 that they could escalate the issue to prosecutors or Congress if he continued to refuse to hand over the documents. He was also warned by former Trump White House lawyer Eric Herschmann that he could face serious legal jeopardy if he did not comply.
In January 2022, about 15 of the boxes were returned, at which time officials discovered there were hundreds of pages of classified material in the boxes. Federal law enforcement was notified of the discovery and later came to believe that there were more materials that had not been turned over, and a criminal investigation was subsequently launched.
In May 2022, a federal grand jury issued a subpoena seeking additional classified documents and, a few weeks later, the DOJ visited Mar-a-Lago and Trump's legal team signed a written statement claiming that all the classified material had been returned. Over the course of the summer, investigators interviewed members of Trump's staff and subpoenaed surveillance footage from the property.
On August 8, the FBI raided the property and recovered eleven additional sets of classified material.