Daily Wire host Matt Walsh broke his silence Wednesday after a hacker gained access to his Twitter account, disclosing that the hack was more comprehensive than people thought.
Many of Walsh's followers noticed something was awry when his Twitter account started posting uncharacteristic messages. Although he has since regained access, Walsh said that his phone and private online files were also infiltrated by a stranger.
"My entire life laid bare," Walsh said. "As expected, the Left and many in the media were eagerly cheering on this series of felonies that were committed against me and my family. Reporters took to Twitter to openly solicit the hacker to send the reporters stolen information from my phone, so they could use it to try to embarrass me. Prominent leftists and trans activists gloated, declaring that a criminal infringement on my privacy and safety is okay in this case, because they don't like me."
Walsh, speaking on the topic of transgenderism at the University of Iowa, also said that an "insider" helped the outsider gain access to Walsh's information by switching Walsh's phone number over to a sim card controlled by the hacker. But the Daily Wire firebrand had a message to those who took the hack as an opportunity to try and solicit his private information: "lawyer up."
.@MattWalshBlog on being hacked:

"They're going to be severe consequences… that includes the journalists who solicited stolen information from my phone. I hope you can afford more expensive lawyers than I can because…lawyer up." pic.twitter.com/t2L43OhUcx

— Daily Wire (@realDailyWire) April 20, 2023
"What was motivating the insider to distribute my personal data to a hacker?" Walsh asked. "We can make some educated guesses, but we don't know at this point. There is still a lot we don't know about what happened — who did it? How? Why? But I'll tell you, we are going to get answers to all of those questions. We're getting them right now — and there are going to be consequences. … That includes the journalists who solicited stolen information from my phone."
Hours before his speech at Iowa, Wired published an interview with someone purporting to be the person who accessed Walsh's personal information. The hacker, identified as "Doomed," told the outlet that he just wanted to stir up controversy and chaos on Twitter, and was "bored."
Walsh also revealed that he and his family have been subjected to recent threats from radical leftists and trans activists. The conservative commentator said that one trans activist threatened online that he would kill Walsh, but when Walsh reported it to the local district attorney, the threat was dismissed as "harmless trolling."
"We have been doxxed so many times I've basically lost count at this point. We have been threatened by message, by email, by snail mail to our house. People have shown up to our house. We've been blackmailed," Walsh said. "It got to the point where we need 24-hour armed security in our house. … Security is our only option because the system has no interest in prosecuting these people."
.@MattWalshBlog to the woke Left:

"I have never been more motivated to oppose you…I truly see the fight against gender ideology as the last stand for western civilization. If the sane side loses this, it's over. It's over after this…I'm staying put." pic.twitter.com/N8TWen1oIO

— Daily Wire (@realDailyWire) April 20, 2023

⬇️ Top Picks for You ⬇️
Senate Democrats Authorize Supreme Court Ethics Subpoenas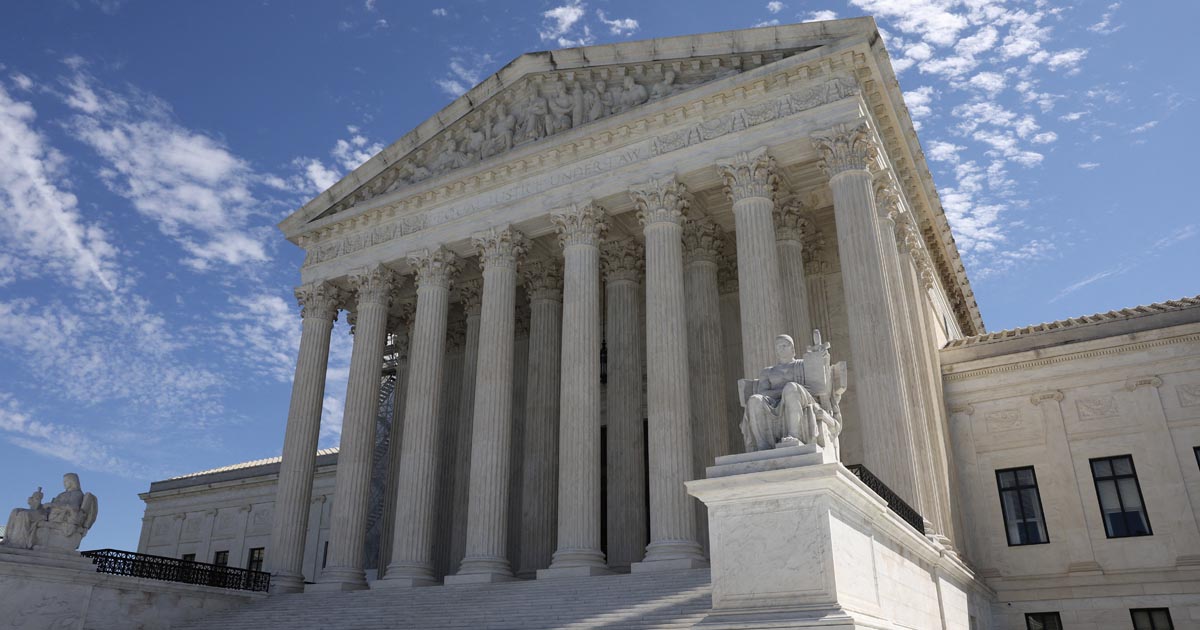 A Democratic-led U.S. Senate panel on Thursday authorized subpoenas to two influential conservatives – Harlan Crow and Leonard Leo – as part of an ethics inquiry spurred by reports of undisclosed largesse directed to some conservative Supreme Court justices.
The Judiciary Committee voted to authorize the subpoenas for Crow, a billionaire Republican donor and benefactor of conservative Justice Clarence Thomas, and Leo, a legal activist who was instrumental in compiling Republican former President Donald Trump's list of potential Supreme Court nominees.
Republican senators walked out of the contentious committee meeting in protest while Democrats cast votes. Some Republicans later questioned the vote's legitimacy, accusing Democrats of violating procedural rules.
"The subpoena clearly wasn't legal," Republican Senator John Kennedy, a committee member, said after the vote.
Senator Dick Durbin, the panel's chairman, said subpoenas were necessary due to the refusal by Crow and Leo for months to voluntarily comply with its previous requests for information. This included itemized lists of all gifts, transportation and lodging provided to any Supreme Court justice.
Durbin also renewed his criticism of a new code of conduct announced by the court on Nov. 13 and promised to continue to pursue the committee's ethics investigation.
"Without an enforcement mechanism, this code of conduct, while a step in a positive direction, cannot restore the public's faith in the court," Durbin said.
Senator Lindsey Graham, the committee's top Republican, told the meeting that Democrats were engaged in a "jihad" against the Supreme Court, whose 6-3 conservative majority has handed major defeats to liberals in recent years on matters including abortion, gun rights and student debt relief.
"When you say you don't want to destroy the Roberts Court, I don't believe you," Graham said, referring to the court under the leadership of conservative Chief Justice John Roberts. "I don't believe a word you're saying."
The committee vote authorized Durbin to issue the subpoenas, which he could do unilaterally, according to a Democratic committee staffer.
If the subpoena recipients fail to comply, Democrats would need 60 votes in the 100-seat Senate to initiate a civil enforcement action, meaning they would need the support of some Republicans. The Democrats also would have the option to make a referral to the U.S. Justice Department, which could choose to pursue criminal contempt proceedings against the subpoena recipients.
Lawyers for Leo and Crow in letters to the committee have criticized the committee's information requests as lacking a proper legal justification. Crow's lawyer had proposed turning over a narrower range of information but Democrats rebuffed that offer, according to the panel's Democratic members.
The news outlet ProPublica reported this year on Thomas's failure to disclose luxury trips and real estate transactions involving Crow, a Texas businessman.
The outlet also reported that Leo helped organize a luxury fishing trip in Alaska attended by conservative Justice Samuel Alito, who failed to disclose taking a private jet provided by billionaire hedge fund manager Paul Singer. Trump chose all three of his appointees to the court from lists of candidates that Leo played a key role in drawing up.
Thomas has said he believed the Crow-funded trips were "personal hospitality" and thus exempt from disclosure requirements, and that his omission of the real estate transaction was inadvertent.
Alito, regarding the flight, said that Singer had "allowed me to occupy what would have otherwise been an unoccupied seat."