The Duchess of Sussex has been left 'upset and overwhelmed' at how she and Prince Harry are depicted in an episode of South Park, insiders have claimed.
The episode, titled 'The Worldwide Privacy Tour', pokes fun at the couple's grievances while Meghan is introduced cuttingly as a 'sorority girl, actress, influencer, victim' by another character.
The satirical series ridiculed the couple's demands for privacy while on a publicity blitz for the prince's autobiography 'Waaaagh' – a dig at Harry's recent memoir Spare – in last week's brutal episode.
According to a source in California, Meghan spent the last few days 'upset and overwhelmed' over how she was portrayed. The source told The Spectator that the Duchess of Sussex 'is annoyed by South Park but refuses to watch it all.'
Earlier today, a royal commentator said Harry and Meghan's lawyers are 'casting an eye' over South Park.
It has also been suggested the broadcast may have 'legal ramifications' with the Sussexes' lawyers.
Royal commentator Neil Sean told Fox News that representatives for the pair are now watching the series closely for any more attacks.
He said: 'According to sources close to the ex-Royals, it appears that, like so many things with Meghan and Harry, this may have legal ramifications attached.
'Their legal team are casting an eye over the episode to see what is wrong and what could be turned into something more sinister.'
Mr Sean added that the makers of South Park have, as yet, received no legal correspondence.
Last week's episode depicted the 'Prince and Princess of Canada' – a young royal couple who loudly beg for privacy while drawing attention to themselves.
The red-headed prince and his wife, who wears the same pink outfit that Meghan wore for Trooping the Colour in 2018, are seen promoting the prince's book – Waaagh – the cover of which strongly resembles Harry's memoir Spare.
The episode is filled with swipes at the Sussexes, with main character Stan branding their cartoon equivalents the 'dumb prince and his stupid wife', while Kyle complains about the private jet parked outside their home.
The show opens with Kyle's younger brother Ike, adopted from Canada, inconsolable at the news that the Queen of Canada – who resembles the late Queen Elizabeth II – is dead.
The Prince and Princess of Canada are seen at a large state funeral, where they are booed by the rest of the royal family, accused of bashing the Canadian monarchy.
Against the backlash, the couple appear on breakfast television to demand their privacy.
Arriving on the set of Good Morning Canada with a book to promote, the prince holds aloft a placard reading, 'we want privacy', while the princess's banner reads: 'Stop looking at us.'
The host asks whether, in reporting on the royal family for his new book, 'Waaagh', he has now become a journalist himself, despite hating them.
'We just want to be normal people – all this attention is so hard,' the prince replies.
The couple are challenged by the host who questions how sincerely they want privacy, and the royals storm off the set.
The couple board their private jet and embark on a worldwide 'we want privacy' tour – complete with dancing rainbows and a catchy theme tune.
They visit France and India where they chant their pro-privacy slogans to bemused locals – and even a field of kangaroos during a pit stop in Australia.
Eventually they settle in the quiet town of South Park, Colorado, saying: 'If we moved here, people would think we're really serious about wanting to be normal.'
The royals clash with the locals, arriving with a drum kit and demanding privacy from neighbors.
Kyle wakes one morning and finds the house has been covered with magazines featuring the princess.
They include a cover strongly resembling that of The Cut magazine after it ran a cover interview with Meghan last summer.
When Kyle confronts the royals, the princess yells: 'He victimised me!'
The prince springs to his wife's defence.
'This is an outrage!' he cries. 'We'll see how he deals with my blue penis!'
This appears to refer to a case of frostbite detailed in Harry's autobiography, Spare.
The prince and princess turn to a crudely-named marketing agency for help protecting their privacy.
'There's this horrible spy who lives across the street from us,' the prince explains.
The branding manager says he already has a file on the princess, which was created several years ago.
'I have your brand already: Sorority girl, actress, influencer and victim,' he tells her.
The prince's brand is decided as: 'Royal prince, millionaire, world traveller, victim.'
The prince, inside the agency, suddenly has a lightbulb moment and realises that he doesn't want to be a brand.
'Trying to make ourselves into a brand just turned us into products,' the Canadian prince declares.
'No more magazines and Netflix shows, we can just live a normal life!'
He stands to leave, and walks towards the door – but his wife remains inside the branding company.
'Come on honey, we don't need this place!' he says. 'Honey?'
The prince leaves alone. Kyle rejoins his friends, who invite him out to play. The prince then arrives, and asks if he can play too, before bringing out his drum kit.

⬇️ Top Picks for You ⬇️
Trump Suggests Manhattan DA Bragg 'Dropped' Case Against Him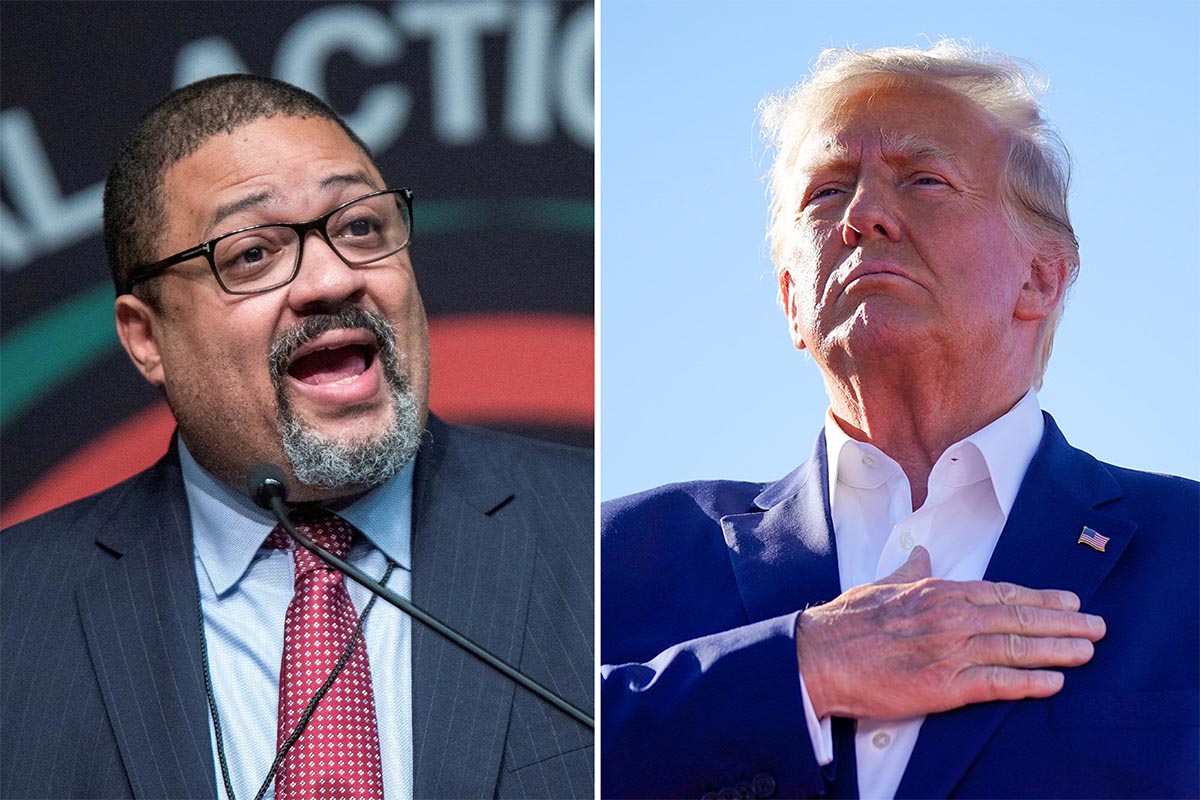 Former President Donald Trump is now suggesting Manhattan District Attorney Alvin Bragg may have dropped his case against him, about a week after he claimed he would be arrested.
After a rally in Waco, Texas, on Saturday, Trump told reporters on his plane, "I think they've already dropped the case … they have absolutely nothing." Trump did not provide evidence for his assertion Saturday.
"It's a fake case. Some fake cases, they have absolutely nothing," the former president said. Trump also reiterated his criticism of Michael Cohen, a former Trump lawyer who has testified against him in the Manhattan grand jury case and previously served time in federal prison on tax fraud and other charges.
Trump also denied mainstream media reports that suggested he was trying to incite violence with his Truth Social posts that criticized Bragg's investigation: "No, I don't like violence and I'm not for violence. But a lot of people are upset."
On Truth Social, the former president made a similar statement regarding his belief Bragg's case is "DEAD." He wrote that the "Witch Hunt against me is DEAD, no evidence at all, & it has been conclusively proven that I did nothing wrong." He dismissed Cohen as a "disbarred lawyer & convicted Felon."
Last week, an attorney in Trump's circle, Robert Costello, told media outlets that he testified before the grand jury and sought to denigrate Cohen's testimony against the 45th president in the investigation, which reportedly is connected to so-called hush money payments that were given to adult performer Stormy Daniels during the 2016 presidential campaign. A lawyer for Cohen, when reached for comment, declined to issue a statement, although Cohen told MSNBC last week that Costello never represented him and disputed his testimony.
Bragg's has not returned a request for comment, and The Epoch Times cannot verify the authenticity of Trump's claims. Previous Epoch Times requests for comment from the DA's office have gone unanswered.
Over the past week, Bragg's office has issued one public statement on the case, and that came in response to a House Republican letter seeking testimony and information about the DA's case or whether his office would arrest Trump. A letter sent by his general counsel said that it was Trump who created a "false expectation" he would be indicted last week, although he provided no other details.
Responding to the House GOP's letter, Bragg's counsel wrote that it "only came after Donald Trump created a false expectation that he would be arrested the next day, and his lawyers reportedly urged you to intervene. Neither fact is a legitimate basis for congressional inquiry."
During the Waco rally, Trump declared that his "enemies are desperate to stop us" and that "our opponents have done everything they can to crush our spirit and to break our will," and that the Manhattan district attorney was investigating him "for something that is not a crime, not a misdemeanor, not an affair."
He added: "But they failed. They've only made us stronger. And 2024 is the final battle, it's going to be the big one. You put me back in the White House, their reign will be over and America will be a free nation once again."
Trump did not make any direct references in his speech to Waco's history, telling the crowd of thousands that he told Lt. Gov Dan Patrick he wanted to hold his rally in a place with overwhelming support, not "one of those 50-50 areas," and said he told Texas officials, "Let's go right into the heart of it."
At several points, Trump criticized Florida Gov. Ron DeSantis, who, despite not announcing it, has long been expected to run for president in 2024 and is seen as Trump's strongest potential challenger for the GOP nomination. Trump called his onetime ally disloyal and said he was "dropping like a rock" in the polls.
In addition to the Manhattan case, Trump is also facing an investigation in Georgia as well as federal investigations into his handling of allegedly classified documents and possible obstruction, as well as statements he made on Jan. 6, 2021. The former president has denied wrongdoing in those instances.