The mass shooter who killed three students and left five others in critical condition at Michigan State University was identified Tuesday as a 43-year-old local man who previously spent time behind bars on gun charges.
Anthony Dwayne McRae was IDed after he was found dead of a suspected self-inflicted gunshot wound at 11:35 p.m., just over three hours after he first opened fire at the East Lansing campus.
"We have absolutely no idea what the motive was at this point," MSU Police Interim Deputy Chief Chris Rozman said early Tuesday.
McRae "had no affiliation to the university — he was not a student, faculty or staff, current or previous."
"I know everybody wants to know what the motive is. We don't have an answer right now, that's the honest truth," Rozman said of the "heinous" attack.
McRae was finally tracked down after a local resident called a tip line during the more than three hours he was hunted after shooting up two locations at the school, officials said.
"We did recover a weapon," the top cop said, without elaborating on what type nor if it is believed to be the same used in the mass shooting.
Records show that McRae was arrested in June 2019 with a suspected loaded firearm in his car. He was convicted and sentenced to up to 18 months, getting released on supervision in May 2021, The Detroit News said.
His late mother, Linda Gail McRae, was originally from Trenton, New Jersey, and "enjoyed worshipping and talking about the Lord, working in the church" and "caring for others," an obit shows.
She died on Sept. 13, 2020, in Sparrow Hospital — the same Lansing hospital treating the five injured by her crazed son.
Trauma surgeon Denny Martin broke down at Tuesday's press conference as he detailed treating the five injured, all of whom remain in critical condition Tuesday.
All five were students, as were the three killed, officials said, without identifying any.
Shots were fired in two locations on the sprawling East Lansing campus, about 90 miles northwest of Detroit.
McRae first started shooting inside an academic building called Berkey Hall, where two of the dead were found.
Rozman said "there was an absolutely overwhelming police response" with "officers in that building within minutes."
As they treated the injured, officers started getting calls of shots fired at the nearby MSU Union building, which houses a student dining hall, where a third fatality was found.
One survivor told the "Today" show early Tuesday that the gunman had been silent when he burst through the back door of her classroom and started shooting at the 20 or so students inside.
Claire Papoulias recalled hearing "three or four gunshots directly behind" her head, immediately dropping to the floor as someone yelled that there was a shooter.
"At that moment, I thought I was gonna die. I was so scared," she told the NBC breakfast show, praising other students for heroically racing to smash open windows to help them flee.
During the carnage, she called her mom, Natalie Papoulias, who "heard about three gunshots and screaming" on Claire's end.
"It was my worst nightmare," the mom said, adding she felt her legs would give way as she rushed to get in her car to race to the campus.
"I mean, I feel like she literally like dodged a bullet."
Videos posted online showed swarms of terrified students running across the campus as officers tried to take command of the chaotic scene.
Following the first report of shots fired, students and staff at the school were ordered to "secure in place," authorities said.
University police on Monday night sent out an alert warning the campus community to "Run, Hide, Fight."
Gov. Gretchen Whitmer said she had called President Biden over the shooting, which she called "a weekly American problem."
"We are all broken by an all too familiar feeling," she said, adding: "We cannot keep going on like this."
"Words are not good enough. We must act and we will," Whitmer said.
The shooting comes just one day shy of the five-year anniversary of when 14 students and three teachers were killed at Florida's Stoneman Douglas High School in Parkland.

⬇️ Top Picks for You ⬇️
Trump Suggests Manhattan DA Bragg 'Dropped' Case Against Him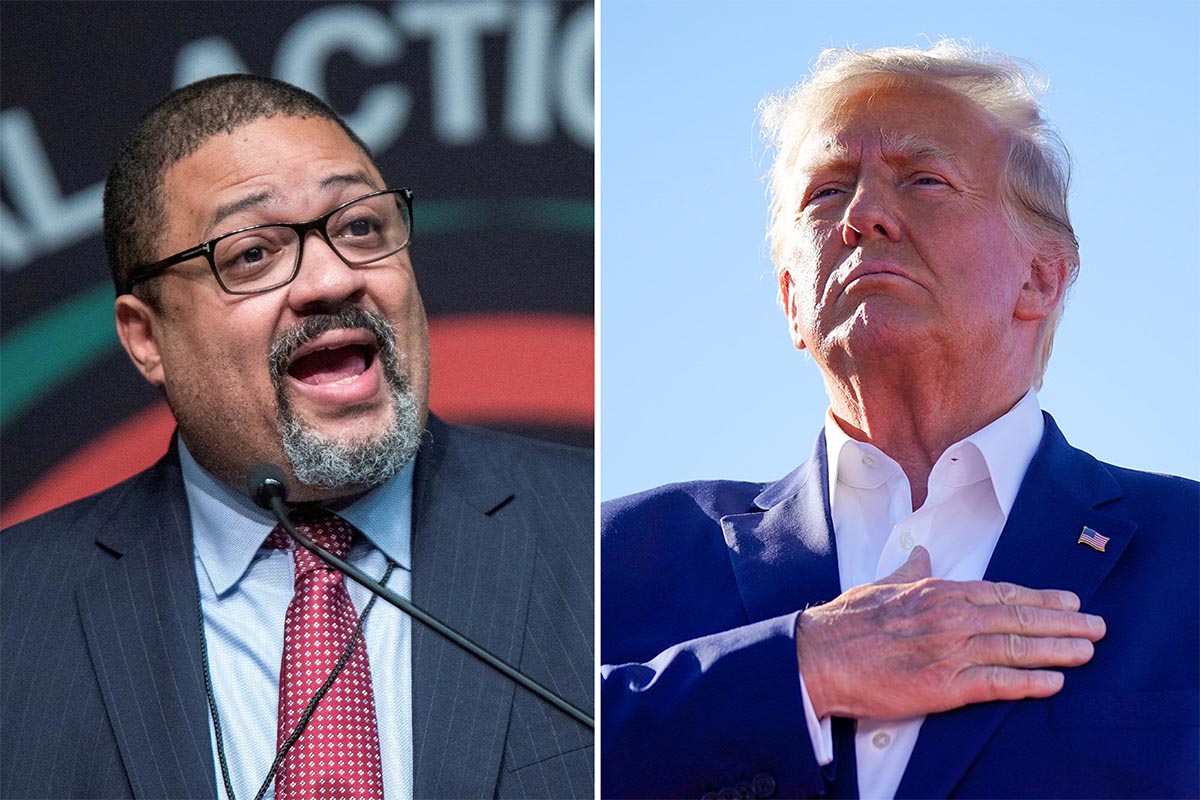 Former President Donald Trump is now suggesting Manhattan District Attorney Alvin Bragg may have dropped his case against him, about a week after he claimed he would be arrested.
After a rally in Waco, Texas, on Saturday, Trump told reporters on his plane, "I think they've already dropped the case … they have absolutely nothing." Trump did not provide evidence for his assertion Saturday.
"It's a fake case. Some fake cases, they have absolutely nothing," the former president said. Trump also reiterated his criticism of Michael Cohen, a former Trump lawyer who has testified against him in the Manhattan grand jury case and previously served time in federal prison on tax fraud and other charges.
Trump also denied mainstream media reports that suggested he was trying to incite violence with his Truth Social posts that criticized Bragg's investigation: "No, I don't like violence and I'm not for violence. But a lot of people are upset."
On Truth Social, the former president made a similar statement regarding his belief Bragg's case is "DEAD." He wrote that the "Witch Hunt against me is DEAD, no evidence at all, & it has been conclusively proven that I did nothing wrong." He dismissed Cohen as a "disbarred lawyer & convicted Felon."
Last week, an attorney in Trump's circle, Robert Costello, told media outlets that he testified before the grand jury and sought to denigrate Cohen's testimony against the 45th president in the investigation, which reportedly is connected to so-called hush money payments that were given to adult performer Stormy Daniels during the 2016 presidential campaign. A lawyer for Cohen, when reached for comment, declined to issue a statement, although Cohen told MSNBC last week that Costello never represented him and disputed his testimony.
Bragg's has not returned a request for comment, and The Epoch Times cannot verify the authenticity of Trump's claims. Previous Epoch Times requests for comment from the DA's office have gone unanswered.
Over the past week, Bragg's office has issued one public statement on the case, and that came in response to a House Republican letter seeking testimony and information about the DA's case or whether his office would arrest Trump. A letter sent by his general counsel said that it was Trump who created a "false expectation" he would be indicted last week, although he provided no other details.
Responding to the House GOP's letter, Bragg's counsel wrote that it "only came after Donald Trump created a false expectation that he would be arrested the next day, and his lawyers reportedly urged you to intervene. Neither fact is a legitimate basis for congressional inquiry."
During the Waco rally, Trump declared that his "enemies are desperate to stop us" and that "our opponents have done everything they can to crush our spirit and to break our will," and that the Manhattan district attorney was investigating him "for something that is not a crime, not a misdemeanor, not an affair."
He added: "But they failed. They've only made us stronger. And 2024 is the final battle, it's going to be the big one. You put me back in the White House, their reign will be over and America will be a free nation once again."
Trump did not make any direct references in his speech to Waco's history, telling the crowd of thousands that he told Lt. Gov Dan Patrick he wanted to hold his rally in a place with overwhelming support, not "one of those 50-50 areas," and said he told Texas officials, "Let's go right into the heart of it."
At several points, Trump criticized Florida Gov. Ron DeSantis, who, despite not announcing it, has long been expected to run for president in 2024 and is seen as Trump's strongest potential challenger for the GOP nomination. Trump called his onetime ally disloyal and said he was "dropping like a rock" in the polls.
In addition to the Manhattan case, Trump is also facing an investigation in Georgia as well as federal investigations into his handling of allegedly classified documents and possible obstruction, as well as statements he made on Jan. 6, 2021. The former president has denied wrongdoing in those instances.