Millions of U.S. citizens who enrolled in the Medicaid insurance program during the COVID-19 pandemic could soon lose their coverage due to the passage of the $1.7 trillion omnibus spending bill.
Back in January 2020, the Trump administration declared a public health emergency (PHE) that has been renewed every 90 days since. The Families First Coronavirus Response Act (FFCRA) was signed into law in March 2020 prohibiting states from removing Medicaid recipients from the program as long as the PHE is in effect, thereby ensuring that Americans have access to continuous medical coverage during the pandemic.
The $1.7 trillion omnibus bill, however, contains a provision that will eliminate Medicaid coverage protection from PHE, implying that states can start removing individuals who do not meet Medicaid criteria beginning in April 2023.
Medicaid is a form of free or low-cost health care in which people qualify based on income and family size. People usually lose their Medicaid coverage when their incomes increase and they fall outside its eligibility requirements.
According to an estimate by the Health and Human Services (HHS), around 15 million Americans could end up losing Medicaid and Children's Health Insurance Program (CHIP) coverage once states begin to judge individuals based on the eligibility criteria that were in effect prior to the COVID-19 pandemic.
Republican Push to End PHE
A group of 25 Republican governors sent a letter to President Joe Biden on Dec. 19, requesting that he end the PHE in April.
The letter points out that PHE negatively affects states as it artificially raises the number of Americans under Medicaid even when they are ineligible. As a result, states have to shell out more money for the program.
"Making the situation worse, we know that a considerable number of individuals have returned to employer-sponsored coverage or are receiving coverage through the individual market, and yet states must still account and pay for their Medicaid enrollment in our non-federal share. This is costing states hundreds of millions of dollars," the letter stated.
Since the beginning of the pandemic, states have added 20 million Americans to Medicaid, a number that continues to climb. The governors, however, want to end the PHE and provide states with notice of such intentions well in advance.
Medicaid Redeterminations
In a press release on Dec. 20, the National Association of Medicaid Directors pointed out that more than 90 million Americans are enrolled in Medicaid, which is the largest number of members in the program's history.
"Potential Medicaid coverage losses as redeterminations begin have ranged from 5 million to 19 million, though many of these people will be eligible for or already on other coverage," according to the release.
Among those who are likely to be removed from Medicaid, those with incorrect personal information are expected to be at the top.
Some worry that the massive volume of eligibility redeterminations might end up pushing some people out of Medicaid, even those who are eligible. The HHS estimates that 6.8 million people might lose Medicaid coverage under such circumstances.
On Dec. 12, the HHS issued a proposal that will allow state Affordable Care Act marketplaces to establish a special sign-up window so that individuals who are booted out from Medicaid can soon join an alternative.
The Biden administration has informed states that it will provide a 60 days' notice before it ends the PHE. The current public health emergency lasts only until Jan. 11, 2023.
As the federal government has not yet provided any notice to states, the administration is expected to extend PHE until April.

⬇️ Top Picks for You ⬇️
Trump Indicted in Classified Docs Probe — Here's Everything We Know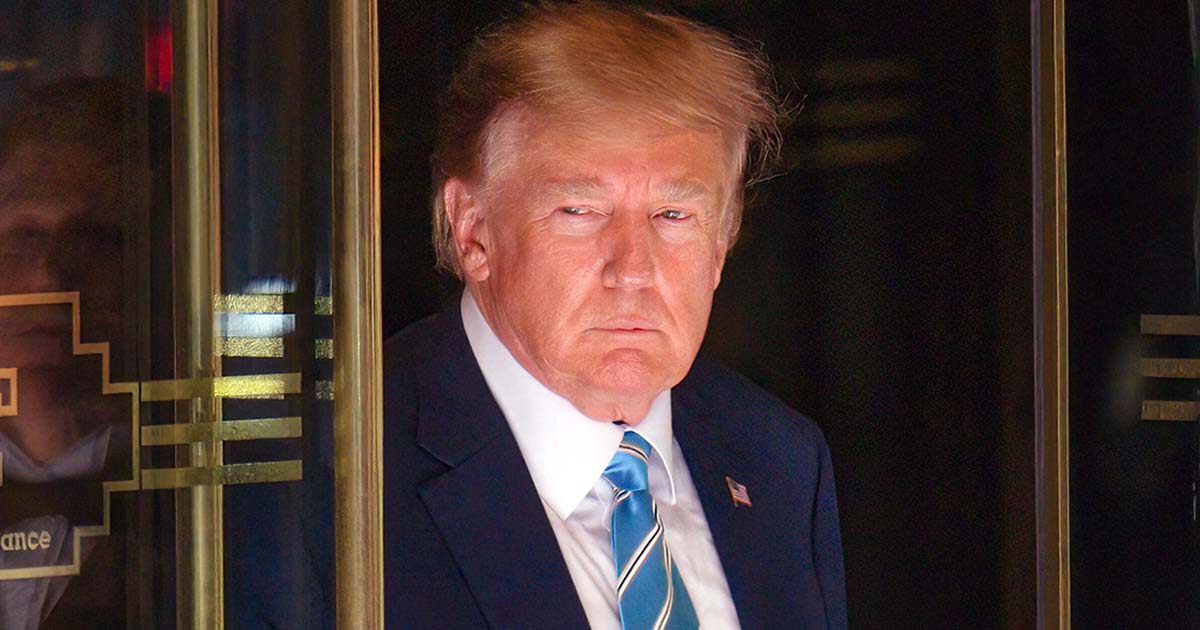 Former President Donald Trump said Thursday that his legal team has been told he's been indicted in an investigation into his handling of classified documents. Trump has been summoned to appear in federal court in Miami on Tuesday afternoon.
TRUMP STATEMENT:
The corrupt Biden Administration has informed my attorneys that I have been Indicted, seemingly over the Boxes Hoax, even though Joe Biden has 1850 Boxes at the University of Delaware, additional Boxes in Chinatown, D.C., with even more Boxes at the University of Pennsylvania, and documents strewn all over his garage floor where he parks his Corvette, and which is "secured" by only a garage door that is paper thin, and open much of the time.
I have been summoned to appear at the Federal Courthouse in Miami on Tuesday, at 3 PM. I never thought it possible that such a thing could happen to a former President of the United States, who received far more votes than any sitting President in the History of our Country, and is currently leading, by far, all Candidates, both Democrat and Republican, in Polls of the 2024 Presidential Election. I AM AN INNOCENT MAN!
This is indeed a DARK DAY for the United States of America. We are a Country in serious and rapid Decline, but together we will Make America Great Again!
7 CHARGES:
Trump has been charged with seven counts in the indictment, according to another source familiar with the matter.
"We're learning from our sources that there appears to be at least seven counts here. This ranges from everything from the willful retention of national defense information to conspiracy to a scheme to conceal to false statements and representations," ABC News' Katherine Faulders reported during a special report on the network.
The reported charges break down into the following three categories, according to The New York Times:
Deliberate withholding of national defense secrets: Former President Donald Trump has been indicted on this charge, which involves the intentional act of not disclosing important information related to national defense. This charge likely falls under the purview of the Espionage Act, which deals with the protection of classified information.
Conspiracy to obstruct justice: Trump faces an indictment for conspiring to obstruct justice, indicating that he is accused of collaborating with others to impede or hinder the proper functioning of the justice system. It's important to note that the charge of conspiracy to obstruct justice requires the involvement of at least two parties who work together to obstruct the legal process.
Issuance of false statements: Another charge outlined in the indictment is the alleged act of making false statements. This charge suggests that Trump is accused of intentionally providing inaccurate or misleading information to investigators. It is possible that this charge may also be considered a conspiracy charge, as it could require evidence of Trump and at least one other person agreeing to mislead investigators and taking overt actions to further that plan.
MEDIA SWARMS MIAMI COURTHOUSE
Earlier today, dozens of out-of-town reporters, photographers and TV camera crews gathered in front of the downtown federal courthouse in hopes of getting a morsel of news from a secret grand jury which has been reviewing evidence in the Justice Department's probe into Trump's handling of classified materials at his Mar-a-Lago estate in Palm Beach.
THE BACKSTORY:
Special counsel Jack Smith has been overseeing the investigation into Trump's handling of classified documents since he was appointed to the role in November.
Trump's attorneys met earlier this week with Justice Department officials, including Smith. Experts widely viewed the meeting as a sign that Smith's investigation was winding down.
On May 6, 2021, the National Archives first alerted Trump that it was seeking approximately two dozen boxes of records be returned to it as required by the Presidential Records Act. The National Archives warned Trump in late 2021 that they could escalate the issue to prosecutors or Congress if he continued to refuse to hand over the documents. He was also warned by former Trump White House lawyer Eric Herschmann that he could face serious legal jeopardy if he did not comply.
In January 2022, about 15 of the boxes were returned, at which time officials discovered there were hundreds of pages of classified material in the boxes. Federal law enforcement was notified of the discovery and later came to believe that there were more materials that had not been turned over, and a criminal investigation was subsequently launched.
In May 2022, a federal grand jury issued a subpoena seeking additional classified documents and, a few weeks later, the DOJ visited Mar-a-Lago and Trump's legal team signed a written statement claiming that all the classified material had been returned. Over the course of the summer, investigators interviewed members of Trump's staff and subpoenaed surveillance footage from the property.
On August 8, the FBI raided Mar-a-Lago recovered 27 boxes, 11 of which contained classified documents. Four sets were marked "Top Secret," the highest level of classification the government can give information; three were marked "Secret," the second-highest level, while another three were marked "Confidential," the lowest classification level.  The remaining set was marked "Various classified/TS/SCI documents," which is the abbreviation for "top secret/sensitive compartmented information," a special category meant to protect the nation's most important secrets — which if revealed publicly would harm US interests.
LAWMAKERS AND OFFICIALS REACT
House Speaker Kevin McCarthy: "It is unconscionable for a President to indict the leading candidate opposing him. Joe Biden kept classified documents for decades. I, and every American who believes in the rule of law, stand with President Trump against this grave injustice. House Republicans will hold this brazen weaponization of power accountable."
Rep. Jim Jordan: "Sad day for America. God Bless President Trump/"
Republican presidential candidate Vivek Ramaswamy: "We cannot devolve into a banana republic where the party in power uses police force to arrest its political opponents. It's hypocritical for the DOJ to selectively prosecute Trump but not Biden."
Rep. Marjorie Taylor Greene: "Ultimately the biggest hypocrisy in modern day history," she wrote on Twitter. "A complete and total failure to the American people. A stain on our nation that the FBI and DOJ are so corrupt and they don't even hide it anymore."
Rep. Matt Gaetz: "Imagine being naive enough to believe that the Biden Bribe evidence and Trump indictment happening the same day was a coincidence."