Gal Luft, the fugitive "missing witness" of the Biden corruption investigation, has offered new evidence to the House impeachment inquiry about an FBI mole who tipped off Hunter Biden that his Chinese partners had been named in four sealed indictments in 2017 by Manhattan federal prosecutors in the Southern District of New York.
The Israeli professor and former Israel Defense Forces officer has been on the run for six months after skipping bail in Cyprus, where he was awaiting extradition to the United States on gun-running and foreign lobbying charges, also brought by the SDNY.
In an open letter to Reps James Comer (R-Ky.), Jim Jordan (R-Ohio) and Jason Smith (R-Mo.), the three House committee chairmen running the impeachment inquiry, Luft claims that the tipoff to Chinese executives of CEFC came on the same day that the first son wrote a WhatsApp message shaking down another CEFC employee for millions of dollars over a "highly confidential and time sensitive" matter while claiming his father was in the room with him.
"I am sitting here with my father, and we would like to understand why the commitment made has not been fulfilled," Hunter wrote to CEFC employee Raymond Zhao on July 30, 2017, in a WhatsApp message that was presented to Congress in June during testimony by IRS whistleblower Gary Shapley.
"I will make certain that between the man sitting next to me and every person he knows and my ability to forever hold a grudge that you will regret not following my direction. I am sitting here waiting for the call with my father."
Later that night, CEFC executive Patrick Ho, who was staying in a hotel in Manhattan, received an urgent call from CEFC president Chan Chauto in Shanghai, who told him to leave the US immediately, according to Luft, who speaks to Ho regularly.
The next day, Ho flew to Hong Kong, where he remained for four months.
Quite a 'problem'
Zhao told Hunter in a follow-up WhatsApp on July 31, 2017, that "CEFC is willing to cooperate with the family. He thinks now the priority is to solve the problem mentioned last night."
Luft believes the "problem" and "highly confidential and time sensitive" matter that Zhao and Hunter discussed was the secret SDNY indictments.
Within nine days of the ­WhatsApp shakedown, CEFC would wire $5.1 million to entities in the US to transfer to Hunter.
Luft, who also had been earning money through a partnership with CEFC, flew to Hong Kong to see Ho on Aug. 14, 2017, two weeks after his sudden departure. Ho told him about the SDNY indictments, and that Hunter had a mole inside the FBI who had tipped him off. The Chinese nickname for the mole was "One-Eye."
"The existence of a potential mole within the FBI and/or Justice Department who conveyed to Chinese individuals information about sealed indictments has, apparently, to this day never been solved," Luft wrote in his letter to Comer. "Perhaps Congress should investigate the issue as part of its impeachment inquiry."
The tipoff to CEFC executives came at a crucial stage in their negotiations to buy into Russian state-owned energy company Rosneft and came just 10 days before a curious meeting between a CEFC employee in Albania and disgraced G-man Charles McGonigal, then counterintelligence boss at the FBI's New York Field Office, which had been surveilling Ho and his associates. McGonigal pleaded guilty Friday to concealing at least $225,000 in cash payments from a former Albanian intelligence official.
On Sept. 8, 2017, CEFC announced its plans to acquire a $9.1 billion stake in Rosneft.
On Sept. 9, 2017, McGonigal met Dorian Ducka, a CEFC employee and Hunter Biden associate, in Albania, according to his indictment. Albanian Prime Minister Edi Rama also was at the meeting. At Ducka's request, McGonigal urged Rama to be careful about awarding oil field drilling licenses in Albania to Russian front companies.
On Sept. 10, 2017, Hunter signed an attorney engagement letter to represent CEFC's Ho for a $1 million retainer.
According to Luft, sometime in September 2017, Hunter and his uncle Jim Biden flew to Hong Kong to meet Ho and asked him to buy them two "burner" iPhones before telling him the coast was clear to go back to New York. But when Ho returned to the US on Nov. 17, 2017, he was arrested at JFK Airport on charges of bribery and money laundering.
Ho's first call was to Jim Biden, looking for Hunter. Hunter then asked another lawyer, Edward Kim, to do the legal work. Kim asked Hunter in an email the afternoon of Ho's arrest to "find the names of the FBI agents you spoke with, that would be helpful." Hunter replied: "Working on it."
On Nov. 19, 2017, McGonigal had another meeting in Albania with Ducka, according to his indictment.
How McGonigal fits into the Biden-CEFC picture is still to be determined, but he was in charge of FBI counterintelligence in New York at the time when the SDNY was surveilling Ho and his associates, so he must have been aware of Hunter's connection.
Comer described the information contained in Luft's letter Sunday as "helpful" and said he looked forward to investigating his allegations about an FBI mole. His committee still is interested in interviewing Luft.
"We get a lot of tips, and the next step is to verify the accuracy of the claims," he said.

⬇️ Top Picks for You ⬇️
Rep. George Santos Expelled from House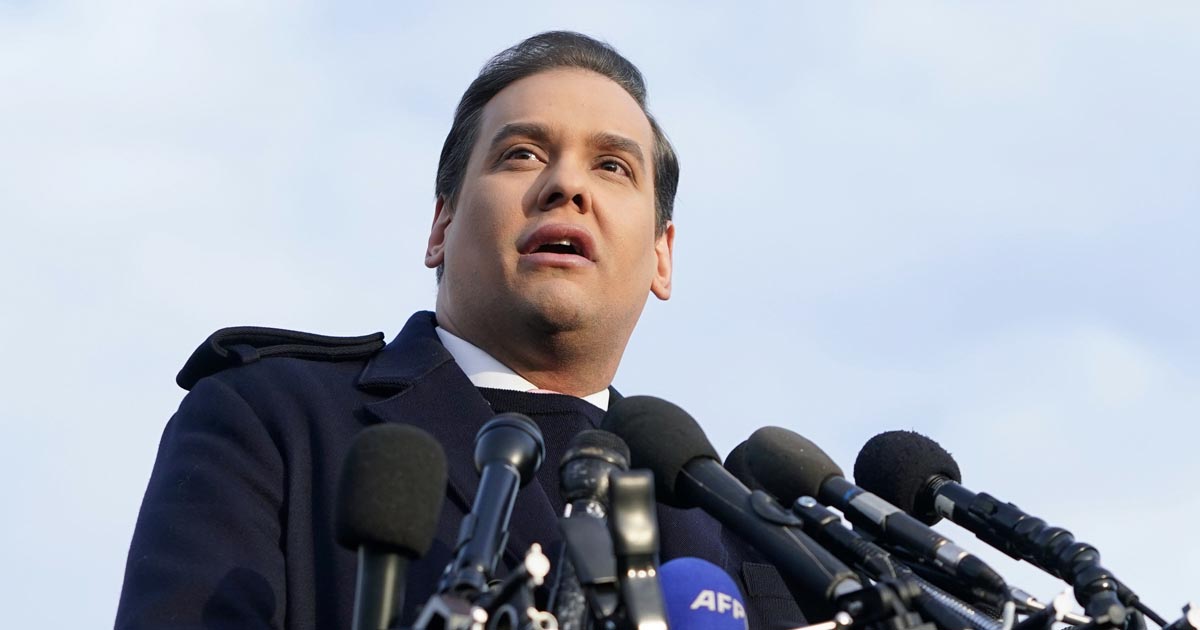 The House voted on Friday to expel Republican Rep. George Santos of New York after a critical ethics report on his conduct that accused him of converting campaign donations for his own use. He was just the sixth member in the chamber's history to be ousted by colleagues.
The vote to expel was 311-114. Expulsion requires support from two-thirds of the House, a purposefully high bar, but a blistering House Ethics Committee report that accused Santos of breaking federal law proved decisive.
As it became clear that he would be expelled, Santos placed his overcoat over his shoulders, shook hands with conservative members who voted against his expulsion and departed the House chamber.
House Speaker Mike Johnson, R-La., soon took the gavel, quieted the chamber and solemnly instructed the House clerk to inform the governor of New York that Santos' former House seat was now vacant.
Santos had fought the expulsion effort, leading his own defense during House floor debate and in conducting a news conference and interviews.
"I will not stand by quietly," Santos declared as lawmakers on Thursday evening debated his removal. "The people of the Third District of New York sent me here. If they want me out, you're going to have to go silence those people and go take the hard vote."
Of the previous expulsions in the House, three were for disloyalty to the Union during the Civil War. The remaining two occurred after the lawmakers were convicted of crimes in federal court. Santos made his case for remaining in office by appealing directly to lawmakers who worry they are setting a new precedent that could make expulsions more common.
Johnson was among those who voiced concerns about removing Santos, though he has told members to vote their conscience. Others in leadership agreed with his reasoning and opposed expulsion. But some Republicans, including Santos' colleagues from New York, said voters would welcome lawmakers being held to a higher standard.
"I'm pretty confident the American people would applaud that. I'm pretty confident that the American people expect that," Republican Rep. Anthony D'Esposito, whose district adjoins Santos', said before the vote.
Santos warned lawmakers they would regret removing a member before they have had their day in court.
"This will haunt them in the future where mere allegations are sufficient to have members removed from office when duly elected by their people in their respective states and districts," Santos said.
The expulsion was the final congressional chapter in what was a spectacular fall from grace for Santos. The first-term lawmaker initially was celebrated as an up-and-comer after he flipped a district from Democrats last year and helped Republicans win control of the House. But soon after, troubles began. Reports began to emerge that Santos had lied about having Jewish ancestry, a career at top Wall Street firms and a college degree. His presence in the House quickly became a distraction and an embarrassment to the party.
In early March, the House Ethics Committee announced it was launching an investigation into Santos. Then in May, the U.S. attorney's office for the Eastern District of New York indicted Santos, accusing him of duping donors, stealing from his campaign and lying to Congress. Prosecutors would later add more charges in an updated 23-count indictment.
The indictment alleges he stole the identities of campaign donors and then used their credit cards to make tens of thousands of dollars in unauthorized charges. Federal prosecutors say Santos, who has pleaded not guilty, wired some of the money to his personal bank account and used the rest to pad his campaign coffers.
Meanwhile, Ethics Committee investigators spent eight months investigating Santos and interviewing witnesses. When their work was complete, the panel said it had amassed "overwhelming evidence" of lawbreaking by Santos that it sent to the Justice Department.
Among other things, the committee said Santos knowingly caused his campaign committee to file false or incomplete reports with the Federal Election Commission, used campaign funds for personal purposes and violated the Ethics in Government Act with his financial disclosure statements.
Arguing against expulsion during debate on Thursday, Rep. Clay Higgins, R-La., said that while he respected the committee, he had concerns about how the Santos case was handled. He said he was troubled that a Republican-led committee would submit a report that was so judgmental and publicized.
"The totality of circumstance appears biased," Higgins said. "It stinks of politics and I'll oppose this action in every way."
While the committee does have a Republican chairman, its membership is evenly divided. Rep. Susan Wild, the top Democrat on the committee, reminded members that the decision approving the investigators' findings was unanimous.
"As the Ethics Committee's report lays out in thorough detail, Mr. Santos has repeatedly, egregiously and brazenly violated the public's trust," Wild said. "Mr. Santos is not a victim. He is a perpetrator of a massive fraud on his constituents and the American people."