When Jeffrey Epstein was booked into Manhattan jail, he revealed in a health screening that he had more than 10 female sexual partners within the past five years and had been previously treated for chlamydia, according to newly-obtained documents.
The new revelations about the convicted pedophile's sexual history were included in 4,000 pages of documents obtained Thursday by the Associated Press from the Bureau of Prisons in response to a Freedom of Information Act request.
The trove of paperwork paints a vivid picture of the disgraced billionaire's physical and mental state, which appeared to be in decline in the weeks leading up to his suicide on August 10, 2019 at the Metropolitan Correctional Center in Manhattan.
Medical records showed the 66-year-old Epstein was suffering from sleep apnea, constipation, hypertension, lower back pain and prediabetes.
Epstein was booked into the federal jail in Manhattan on July 6, 2019, on charges stemming from the sex trafficking of minors in Florida and New York.
Epstein called himself a "coward" and admitted to having trouble adapting to life behind bars. Yet he did make some efforts to improve his circumstances by signing up for Kosher meals and asking for permission to exercise outside.
Then in late July 2019, after a judge denied Epstein bail, he made a failed attempt to kill himself. He was found on the floor of his cell with a strip of bedsheet tightened around his neck, which left him with scrapes and bruises that did not require hospitalization.
Epstein was then placed on a suicide watch, followed by psychiatric observation.
In a conversation with a jail psychologist, the financier insisted he was not suicidal, saying he had a "wonderful life" and "would be crazy" to end it.
Guards noted in jail logs that they saw Epstein "sitting at the edge of the bed, lost in thought," and sitting "with his head against the wall."
The jail's chief psychologist wrote in a email that Epstein was still left in the same cell with a broken toilet, and asked jail officials to move him to a different cell.
The night before Epstein took his own life, he excused himself from a meeting with his lawyers to call his mother, who had been dead for 15 years. That episode come just hours after a judge 2,000 pages of documents in a sexual abuse lawsuit against him.
Officials wrote that "the idea of potentially spending his life in prison were likely factors contributing to Mr. Epstein's suicide."
The guards who were responsible for watching over Epstein the night he died, Tova Noel and Michael Thomas, were sitting at their desks just 15 feet from Epstein's cell but were busy shopping online for furniture and motorcycles, prosecutors alleged.
The night Epstein killed himself, both guards appeared to have fallen asleep during a two-hour window.
Noel and Thomas later copped to falsifying jail log entries but were spared prison time as part of a plea deal.

⬇️ Top Picks for You ⬇️
Senate Democrats Authorize Supreme Court Ethics Subpoenas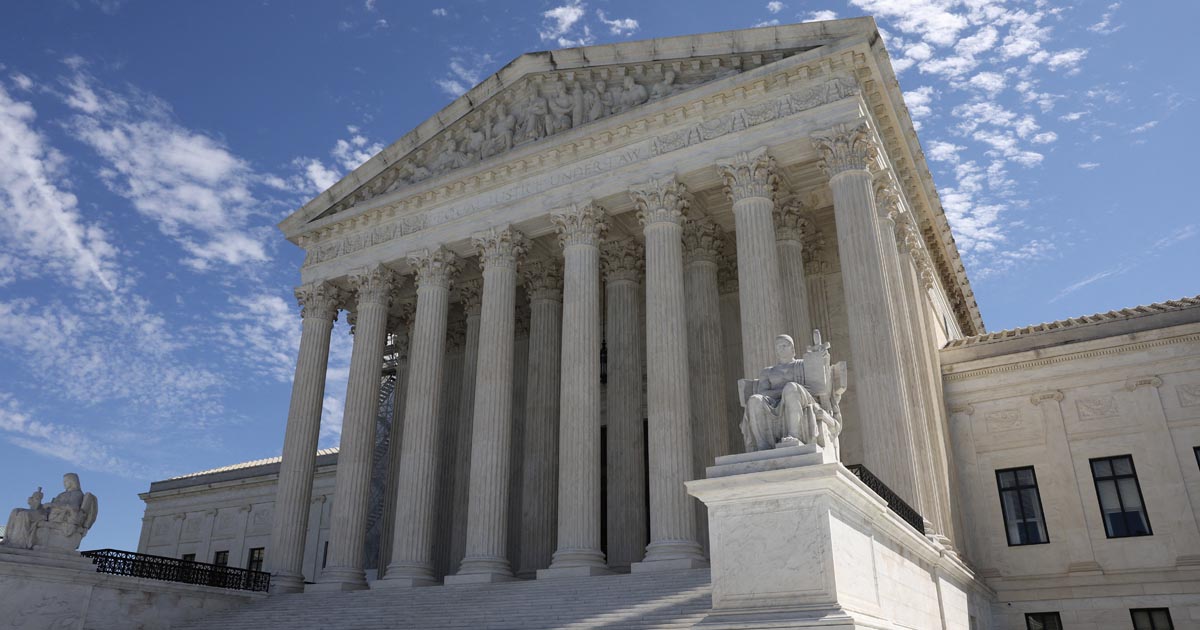 A Democratic-led U.S. Senate panel on Thursday authorized subpoenas to two influential conservatives – Harlan Crow and Leonard Leo – as part of an ethics inquiry spurred by reports of undisclosed largesse directed to some conservative Supreme Court justices.
The Judiciary Committee voted to authorize the subpoenas for Crow, a billionaire Republican donor and benefactor of conservative Justice Clarence Thomas, and Leo, a legal activist who was instrumental in compiling Republican former President Donald Trump's list of potential Supreme Court nominees.
Republican senators walked out of the contentious committee meeting in protest while Democrats cast votes. Some Republicans later questioned the vote's legitimacy, accusing Democrats of violating procedural rules.
"The subpoena clearly wasn't legal," Republican Senator John Kennedy, a committee member, said after the vote.
Senator Dick Durbin, the panel's chairman, said subpoenas were necessary due to the refusal by Crow and Leo for months to voluntarily comply with its previous requests for information. This included itemized lists of all gifts, transportation and lodging provided to any Supreme Court justice.
Durbin also renewed his criticism of a new code of conduct announced by the court on Nov. 13 and promised to continue to pursue the committee's ethics investigation.
"Without an enforcement mechanism, this code of conduct, while a step in a positive direction, cannot restore the public's faith in the court," Durbin said.
Senator Lindsey Graham, the committee's top Republican, told the meeting that Democrats were engaged in a "jihad" against the Supreme Court, whose 6-3 conservative majority has handed major defeats to liberals in recent years on matters including abortion, gun rights and student debt relief.
"When you say you don't want to destroy the Roberts Court, I don't believe you," Graham said, referring to the court under the leadership of conservative Chief Justice John Roberts. "I don't believe a word you're saying."
The committee vote authorized Durbin to issue the subpoenas, which he could do unilaterally, according to a Democratic committee staffer.
If the subpoena recipients fail to comply, Democrats would need 60 votes in the 100-seat Senate to initiate a civil enforcement action, meaning they would need the support of some Republicans. The Democrats also would have the option to make a referral to the U.S. Justice Department, which could choose to pursue criminal contempt proceedings against the subpoena recipients.
Lawyers for Leo and Crow in letters to the committee have criticized the committee's information requests as lacking a proper legal justification. Crow's lawyer had proposed turning over a narrower range of information but Democrats rebuffed that offer, according to the panel's Democratic members.
The news outlet ProPublica reported this year on Thomas's failure to disclose luxury trips and real estate transactions involving Crow, a Texas businessman.
The outlet also reported that Leo helped organize a luxury fishing trip in Alaska attended by conservative Justice Samuel Alito, who failed to disclose taking a private jet provided by billionaire hedge fund manager Paul Singer. Trump chose all three of his appointees to the court from lists of candidates that Leo played a key role in drawing up.
Thomas has said he believed the Crow-funded trips were "personal hospitality" and thus exempt from disclosure requirements, and that his omission of the real estate transaction was inadvertent.
Alito, regarding the flight, said that Singer had "allowed me to occupy what would have otherwise been an unoccupied seat."