The NFL Players Association (NFLPA) is being urged to offer players cardiac screening in light of the growing concern over COVID-19 vaccines causing heart inflammation.
The Health Freedom Defense Fund urged the association in a recent letter to implement screening because the vaccines can cause myocarditis, a form of heart inflammation. Young males are the most at risk.
Most NFL players received a COVID-19 vaccine under pressure from teams and the league.
"Safety signals illustrate that the near and long-term health outcomes of the COVID-19 vaccines remain uncertain," Leslie Manookian, president and founder of the fund, told DeMaurice Smith, executive director of the players association, in the letter.
"A multitude of adverse reactions to these injections, including myocarditis, are wide-ranging and confirmed, and as such, prudence dictates that the NFLPA investigate the extent to which the COVID-19 shots may have resulted in injury, compromised health or death of players," Manookian said.
She pointed out that Damar Hamlin, a safety for the Buffalo Bills, suffered a cardiac arrest on the field during a Monday Night Football game in January. The reason for the incident remains unknown; Hamlin declined to convey during a recent televised interview what his doctors told him about the incident. Former NFL players also have suffered heart attacks and strokes following vaccination.
The NFLPA should introduce "a testing and screening program to determine whether players have been adversely affected by the injections and to develop a set of functional medical protocols and treatments in order to address and heal any deleterious effects of the vaccines," Manookian said.
The NFLPA declined to comment to The Epoch Times.
The association hasn't responded to the letter, which was sent via email and regular mail, Manookian told The Epoch Times.
Former NFL player Ken Ruettgers, who started the Voices for Medical Freedom podcast, previously warned an associate who works for the NFLPA of post-vaccination cardiac events and offered to connect the group with doctors with knowledge of the issues.
The associate thanked Reuttgers but didn't accept the offer, he told The Epoch Times.
"The challenge is, it's almost like a fighter pilot that, 'I don't want to be tested because if I come up positive, I don't want to be grounded,'" he said.
Studies Cited
Manookian informed the NFLPA that the U.S. Food and Drug Administration placed a warning regarding myocarditis and a related condition, pericarditis, on the labels for the Pfizer and Moderna COVID-19 vaccines. She also pointed to research papers on post-vaccination myocarditis.
Among them were a study by Florida authorities that found a jump in cardiac-related deaths among the vaccinated; a study that found an increased risk of myocarditis and myopericarditis after a second dose of Pfizer's vaccine and the first and second doses of Moderna's vaccine, with the highest risk in young males; a reanalysis of the original clinical trials that found a higher number of serious adverse events of special interest among the vaccinated; and experts in Germany reporting, after analyzing autopsies, that some of the deceased likely died from vaccine-induced myocarditis.
"We have a growing body of scientific evidence showing that there is a risk to young males in particular, and many of them have some critical cardiac problems," Manookian said.
The NFLPA did the right thing when it comes to concussions, supporting stronger protections for players, she said.
"I think that we should be doing the same thing with respect to these COVID injections and the potential for subclinical cardiac issues," Manookian said.
'Not Unreasonable'
Dr. Anish Koka, a cardiologist based in Philadelphia, reviewed the letter.
"I don't think it's unreasonable for the NFL Players Association to at least consider the fact that young healthy men now are at such low risk of COVID, do you want to take the risk of myocarditis related to the vaccine?" Koka told The Epoch Times.
Still, he advised against screening all players.
"If you randomly screen a bunch of NFL players with an MRI, you're going to see some bright spots show up and you're not going to have any real hard idea whether or not this is something real. And it could affect the career in terms of, does a team want to sign this player who has some questionable abnormality on a cardiac MRI? That would be terrible. So you don't want to do that," Koka said. "So you have to be really, really careful about how you screen these folks and make sure that you don't end people's careers for no reason."
COVID-19 can also lead to myocarditis and heart issues, according to some research. Other papers indicate that COVID-19 infection doesn't lead to an increase in myocarditis or pericarditis. Autopsy data haven't supported the idea that COVID-19 heightens the risk, according to Koka.
Screening can lead to an increase in myocarditis detection. MRI screening led to a 7.4-fold increase in detection among college athletes over symptom-based screening, according to one study.
Manookian said it's important to discover whether players have myocarditis but said the screening should be voluntary, not mandatory.
"This is about raising awareness about a potential health problem and providing the opportunity for the players to have access to testing and screening. And if a problem is determined, then some kind of healing protocol for them," she said.
Rest is generally the main component of myocarditis recovery. Medicine is typically prescribed for recovery from cardiac arrest.
If an athlete with myocarditis passes certain cardiac tests and doesn't have arrhythmias after six months, then they could potentially play again, according to Koka. Five athletes for whom suggestions of myocarditis or pericarditis were found returned to play without cardiac injury, researchers reported in 2021. It's unclear whether Hamlin will return. He told ABC that's his goal.

⬇️ Top Picks for You ⬇️
Trump Suggests Manhattan DA Bragg 'Dropped' Case Against Him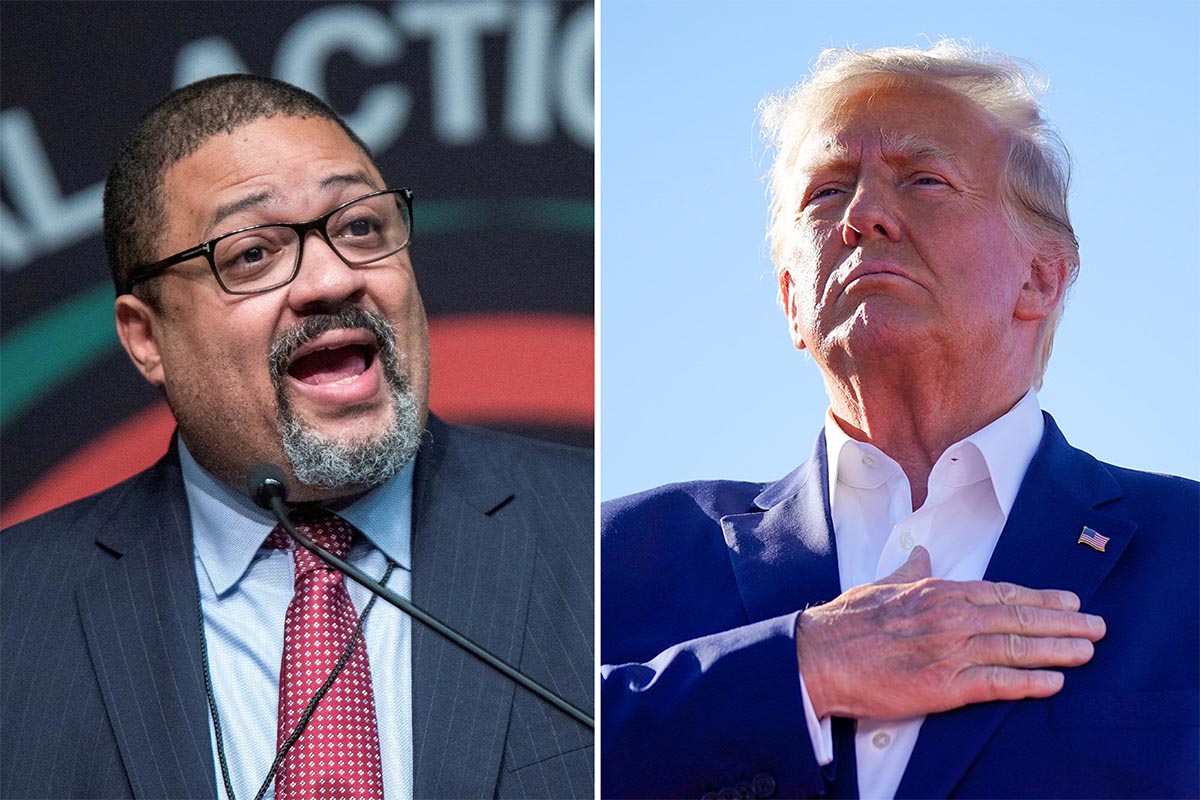 Former President Donald Trump is now suggesting Manhattan District Attorney Alvin Bragg may have dropped his case against him, about a week after he claimed he would be arrested.
After a rally in Waco, Texas, on Saturday, Trump told reporters on his plane, "I think they've already dropped the case … they have absolutely nothing." Trump did not provide evidence for his assertion Saturday.
"It's a fake case. Some fake cases, they have absolutely nothing," the former president said. Trump also reiterated his criticism of Michael Cohen, a former Trump lawyer who has testified against him in the Manhattan grand jury case and previously served time in federal prison on tax fraud and other charges.
Trump also denied mainstream media reports that suggested he was trying to incite violence with his Truth Social posts that criticized Bragg's investigation: "No, I don't like violence and I'm not for violence. But a lot of people are upset."
On Truth Social, the former president made a similar statement regarding his belief Bragg's case is "DEAD." He wrote that the "Witch Hunt against me is DEAD, no evidence at all, & it has been conclusively proven that I did nothing wrong." He dismissed Cohen as a "disbarred lawyer & convicted Felon."
Last week, an attorney in Trump's circle, Robert Costello, told media outlets that he testified before the grand jury and sought to denigrate Cohen's testimony against the 45th president in the investigation, which reportedly is connected to so-called hush money payments that were given to adult performer Stormy Daniels during the 2016 presidential campaign. A lawyer for Cohen, when reached for comment, declined to issue a statement, although Cohen told MSNBC last week that Costello never represented him and disputed his testimony.
Bragg's has not returned a request for comment, and The Epoch Times cannot verify the authenticity of Trump's claims. Previous Epoch Times requests for comment from the DA's office have gone unanswered.
Over the past week, Bragg's office has issued one public statement on the case, and that came in response to a House Republican letter seeking testimony and information about the DA's case or whether his office would arrest Trump. A letter sent by his general counsel said that it was Trump who created a "false expectation" he would be indicted last week, although he provided no other details.
Responding to the House GOP's letter, Bragg's counsel wrote that it "only came after Donald Trump created a false expectation that he would be arrested the next day, and his lawyers reportedly urged you to intervene. Neither fact is a legitimate basis for congressional inquiry."
During the Waco rally, Trump declared that his "enemies are desperate to stop us" and that "our opponents have done everything they can to crush our spirit and to break our will," and that the Manhattan district attorney was investigating him "for something that is not a crime, not a misdemeanor, not an affair."
He added: "But they failed. They've only made us stronger. And 2024 is the final battle, it's going to be the big one. You put me back in the White House, their reign will be over and America will be a free nation once again."
Trump did not make any direct references in his speech to Waco's history, telling the crowd of thousands that he told Lt. Gov Dan Patrick he wanted to hold his rally in a place with overwhelming support, not "one of those 50-50 areas," and said he told Texas officials, "Let's go right into the heart of it."
At several points, Trump criticized Florida Gov. Ron DeSantis, who, despite not announcing it, has long been expected to run for president in 2024 and is seen as Trump's strongest potential challenger for the GOP nomination. Trump called his onetime ally disloyal and said he was "dropping like a rock" in the polls.
In addition to the Manhattan case, Trump is also facing an investigation in Georgia as well as federal investigations into his handling of allegedly classified documents and possible obstruction, as well as statements he made on Jan. 6, 2021. The former president has denied wrongdoing in those instances.