One professional sports league is taking a step to stop politics from distracting from the game.
NHL Commissioner Gary Bettman said Thursday that teams will no longer wear specialty sweaters during warmups, such as those worn in celebration of LGBTQ Pride, because "it's become a distraction," ESPN reported. Multiple players refused to don the sweaters celebrating the LGBTQ agenda during the season, with some citing their Christian beliefs and others fearing backlash from their home country of Russia.
"I've suggested that it would be appropriate for clubs not to change their jerseys in warmups because it's become a distraction and taking away from the fact that all of our clubs in some form or another host nights in honor of various groups or causes," Bettman said in an interview with Sportsnet after meeting with the NHL board of governors. "And we rather them continue to get the appropriate attention that they deserve and not be a distraction."
The board of governors reportedly agreed with Bettman putting a stop to teams wearing the specialty sweaters, but the commissioner said teams can still host politically-focused specialty nights such as Pride Night, Black History Night, and Military Appreciation Night. Teams can also continue to make specialty sweaters for various causes and charities and sell them to fans.
"It's really just the question of what's on the ice," Bettman said.
Seven players refused to take part in Pride Night celebrations, an event hosted by all 32 NHL teams over the course of the season. Brothers and Florida Panthers teammates Eric and Marc Staal joined San Jose Sharks goalie James Reimer and Philadelphia Flyers defenseman Ivan Provorov in refusing to wear the Pride sweaters because of their Christian faith. Russian players Ilya Lyubushkin of the Buffalo Sabres, Denis Gurianov of the Montreal Canadiens, and Andrei Kuzmenko of the Vancouver Canucks also said they would not wear the sweaters, according to ESPN.
The Minnesota Wild, New York Rangers, and Chicago Blackhawks backed out of wearing Pride warmup sweaters. The Blackhawks cited security concerns for their Russian players.
A group that pushes the NHL to become more inclusive for members of the LGBTQ community was upset with the league's decision to stop having players wear rainbow-themed sweaters on the ice.
"Today's decision means that the over 95 percent of players who chose to wear a Pride jersey to support the community will now not get an opportunity to do so," the organization You Can Play said in a statement. "The work to make locker rooms, board rooms and arenas safer, more diverse, and more inclusive needs to be ongoing and purposeful, and we will continue to work with our partners at the NHL, including individual teams, players, agents and the NHLPA to ensure this critical work continues."
Bettman signaled the league would make a decision in this direction earlier this year when he made similar comments while talking to CTV News.
After players chose not to take the ice for Pride-themed warmup sweaters, the commissioner told CTV News, "This is the first time we've experienced that, and I think it's something that we're going to have to evaluate in the offseason. This is one issue where players for a variety of reasons may not feel comfortable wearing the uniform as a form of endorsement."
"But I think that's become more of a distraction now, because the substance of what our teams and we have been doing and stand for is really being pushed to the side for what is a handful of players basically have made personal decisions, and you have to respect that as well," he said.

⬇️ Top Picks for You ⬇️
Senate Democrats Authorize Supreme Court Ethics Subpoenas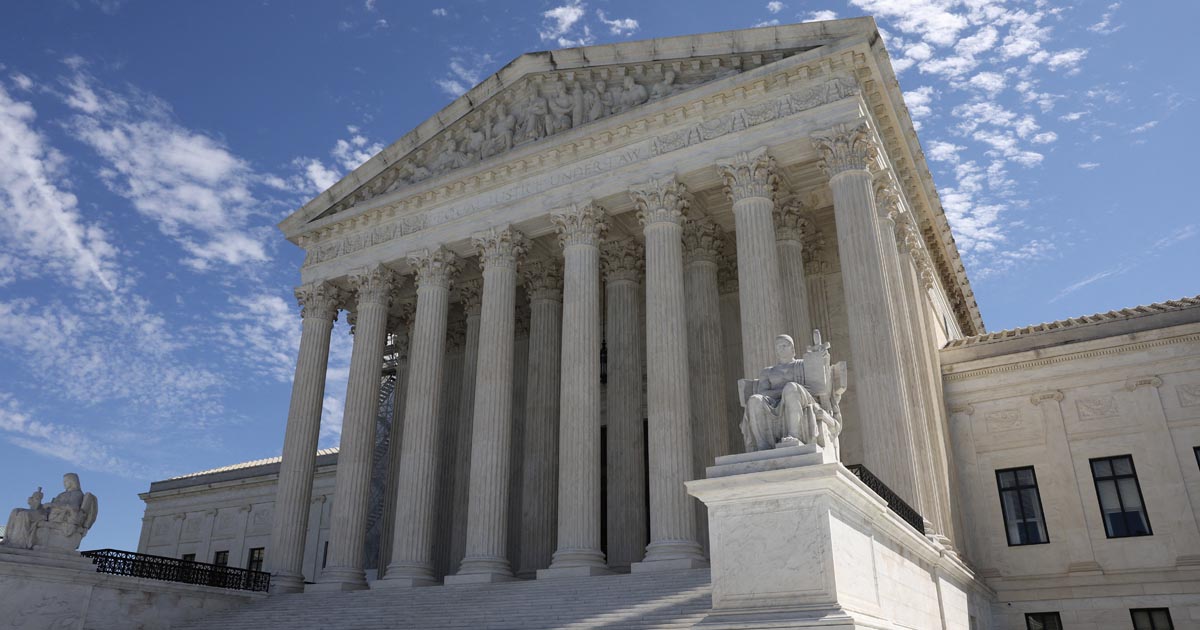 A Democratic-led U.S. Senate panel on Thursday authorized subpoenas to two influential conservatives – Harlan Crow and Leonard Leo – as part of an ethics inquiry spurred by reports of undisclosed largesse directed to some conservative Supreme Court justices.
The Judiciary Committee voted to authorize the subpoenas for Crow, a billionaire Republican donor and benefactor of conservative Justice Clarence Thomas, and Leo, a legal activist who was instrumental in compiling Republican former President Donald Trump's list of potential Supreme Court nominees.
Republican senators walked out of the contentious committee meeting in protest while Democrats cast votes. Some Republicans later questioned the vote's legitimacy, accusing Democrats of violating procedural rules.
"The subpoena clearly wasn't legal," Republican Senator John Kennedy, a committee member, said after the vote.
Senator Dick Durbin, the panel's chairman, said subpoenas were necessary due to the refusal by Crow and Leo for months to voluntarily comply with its previous requests for information. This included itemized lists of all gifts, transportation and lodging provided to any Supreme Court justice.
Durbin also renewed his criticism of a new code of conduct announced by the court on Nov. 13 and promised to continue to pursue the committee's ethics investigation.
"Without an enforcement mechanism, this code of conduct, while a step in a positive direction, cannot restore the public's faith in the court," Durbin said.
Senator Lindsey Graham, the committee's top Republican, told the meeting that Democrats were engaged in a "jihad" against the Supreme Court, whose 6-3 conservative majority has handed major defeats to liberals in recent years on matters including abortion, gun rights and student debt relief.
"When you say you don't want to destroy the Roberts Court, I don't believe you," Graham said, referring to the court under the leadership of conservative Chief Justice John Roberts. "I don't believe a word you're saying."
The committee vote authorized Durbin to issue the subpoenas, which he could do unilaterally, according to a Democratic committee staffer.
If the subpoena recipients fail to comply, Democrats would need 60 votes in the 100-seat Senate to initiate a civil enforcement action, meaning they would need the support of some Republicans. The Democrats also would have the option to make a referral to the U.S. Justice Department, which could choose to pursue criminal contempt proceedings against the subpoena recipients.
Lawyers for Leo and Crow in letters to the committee have criticized the committee's information requests as lacking a proper legal justification. Crow's lawyer had proposed turning over a narrower range of information but Democrats rebuffed that offer, according to the panel's Democratic members.
The news outlet ProPublica reported this year on Thomas's failure to disclose luxury trips and real estate transactions involving Crow, a Texas businessman.
The outlet also reported that Leo helped organize a luxury fishing trip in Alaska attended by conservative Justice Samuel Alito, who failed to disclose taking a private jet provided by billionaire hedge fund manager Paul Singer. Trump chose all three of his appointees to the court from lists of candidates that Leo played a key role in drawing up.
Thomas has said he believed the Crow-funded trips were "personal hospitality" and thus exempt from disclosure requirements, and that his omission of the real estate transaction was inadvertent.
Alito, regarding the flight, said that Singer had "allowed me to occupy what would have otherwise been an unoccupied seat."