Emergency room doctors and pediatricians are pleading for help with a flood of children and teenagers showing up at emergency rooms due to mental health issues.
A surge of mental health emergencies among children has overwhelmed emergency rooms, according to a joint paper released Wednesday by the American Academy of Pediatrics (AAP), American College of Emergency Physicians (ACEP) and Emergency Nurses Association (ENA).
The children showing up in crisis are often suffering from emergencies related to anxiety, depression, and suicidal thoughts or attempts, the groups said.
"The ER has become a de facto referral center for all of these problems, and there's too many of them for the emergency department to manage," said lead author Dr. Mohsen Saidinejad, who directs pediatric emergency medicine at the Ronald Reagan UCLA Medical Center. Saidinejad is also a member of the AAP and ACEP committees on pediatric emergency medicine.
"That is not who we are as ER physicians. We are not mental health professionals. We cannot provide definitive care," Saidinejad said.
About half a million children with mental or behavioral health problems show up at emergency rooms each year, according to the joint paper. That number was already rising before the pandemic, but the pandemic exacerbated the crisis, the physician groups said.
One issue emergency rooms encounter is that pediatric mental health crises tend to be very complex and require much longer hospital stays. The average pediatric mental health stay is 17 hours compared to an average five hours for all emergency room stays, according to the paper.
The pediatric mental emergency visits also drain "resources that would have been needed to run the normal medical operations of the ER, so that increases of length of stay for the other patients as well," Saidinejad said.
Another issue is that children who arrive at emergency rooms in crisis are less likely to get the follow-up care they need if they only go to an emergency room rather than a psychiatric crisis center or community mental health center, according to Saidinejad.
The physician groups are calling for several measures to address the crisis.
One measure is community-based teams that could respond to children in crisis at school, in doctors' offices, and even at their homes. Another measure is placing pediatric mental health professionals in emergency departments. Another aid the groups suggested is supporting emergency department staff with information about high-risk children, such as abuse victims and post-traumatic stress disorder.
The country's mental health system needs to be expanded as well, the paper's authors said.
There is only one mental health professional for every 124,000 children, and as many as 55% of all counties do not have even one psychiatric professional, Saidinejad said.
Telehealth for children's mental health could also help in treating children before they land in the emergency room, the authors said.
"We in the ER are basically a safety net. We can't say no to anything. We have to accept whatever comes our way. And I think that is why everybody is referring these children to the ER," Saidinejad said.

⬇️ Top Picks for You ⬇️
Senate Democrats Authorize Supreme Court Ethics Subpoenas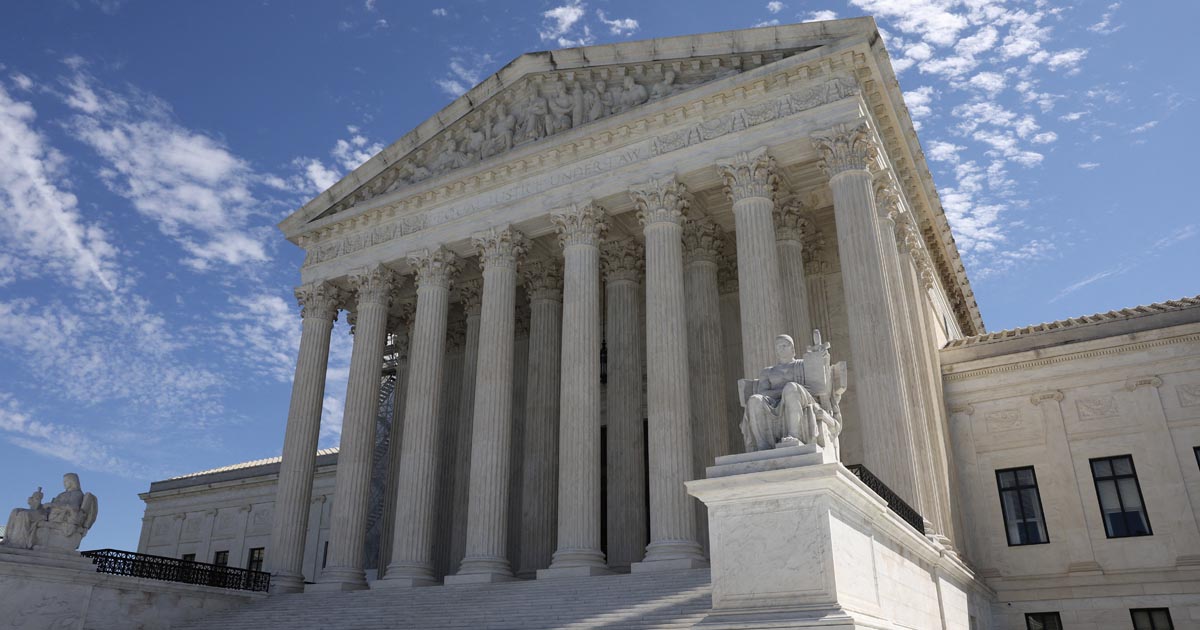 A Democratic-led U.S. Senate panel on Thursday authorized subpoenas to two influential conservatives – Harlan Crow and Leonard Leo – as part of an ethics inquiry spurred by reports of undisclosed largesse directed to some conservative Supreme Court justices.
The Judiciary Committee voted to authorize the subpoenas for Crow, a billionaire Republican donor and benefactor of conservative Justice Clarence Thomas, and Leo, a legal activist who was instrumental in compiling Republican former President Donald Trump's list of potential Supreme Court nominees.
Republican senators walked out of the contentious committee meeting in protest while Democrats cast votes. Some Republicans later questioned the vote's legitimacy, accusing Democrats of violating procedural rules.
"The subpoena clearly wasn't legal," Republican Senator John Kennedy, a committee member, said after the vote.
Senator Dick Durbin, the panel's chairman, said subpoenas were necessary due to the refusal by Crow and Leo for months to voluntarily comply with its previous requests for information. This included itemized lists of all gifts, transportation and lodging provided to any Supreme Court justice.
Durbin also renewed his criticism of a new code of conduct announced by the court on Nov. 13 and promised to continue to pursue the committee's ethics investigation.
"Without an enforcement mechanism, this code of conduct, while a step in a positive direction, cannot restore the public's faith in the court," Durbin said.
Senator Lindsey Graham, the committee's top Republican, told the meeting that Democrats were engaged in a "jihad" against the Supreme Court, whose 6-3 conservative majority has handed major defeats to liberals in recent years on matters including abortion, gun rights and student debt relief.
"When you say you don't want to destroy the Roberts Court, I don't believe you," Graham said, referring to the court under the leadership of conservative Chief Justice John Roberts. "I don't believe a word you're saying."
The committee vote authorized Durbin to issue the subpoenas, which he could do unilaterally, according to a Democratic committee staffer.
If the subpoena recipients fail to comply, Democrats would need 60 votes in the 100-seat Senate to initiate a civil enforcement action, meaning they would need the support of some Republicans. The Democrats also would have the option to make a referral to the U.S. Justice Department, which could choose to pursue criminal contempt proceedings against the subpoena recipients.
Lawyers for Leo and Crow in letters to the committee have criticized the committee's information requests as lacking a proper legal justification. Crow's lawyer had proposed turning over a narrower range of information but Democrats rebuffed that offer, according to the panel's Democratic members.
The news outlet ProPublica reported this year on Thomas's failure to disclose luxury trips and real estate transactions involving Crow, a Texas businessman.
The outlet also reported that Leo helped organize a luxury fishing trip in Alaska attended by conservative Justice Samuel Alito, who failed to disclose taking a private jet provided by billionaire hedge fund manager Paul Singer. Trump chose all three of his appointees to the court from lists of candidates that Leo played a key role in drawing up.
Thomas has said he believed the Crow-funded trips were "personal hospitality" and thus exempt from disclosure requirements, and that his omission of the real estate transaction was inadvertent.
Alito, regarding the flight, said that Singer had "allowed me to occupy what would have otherwise been an unoccupied seat."