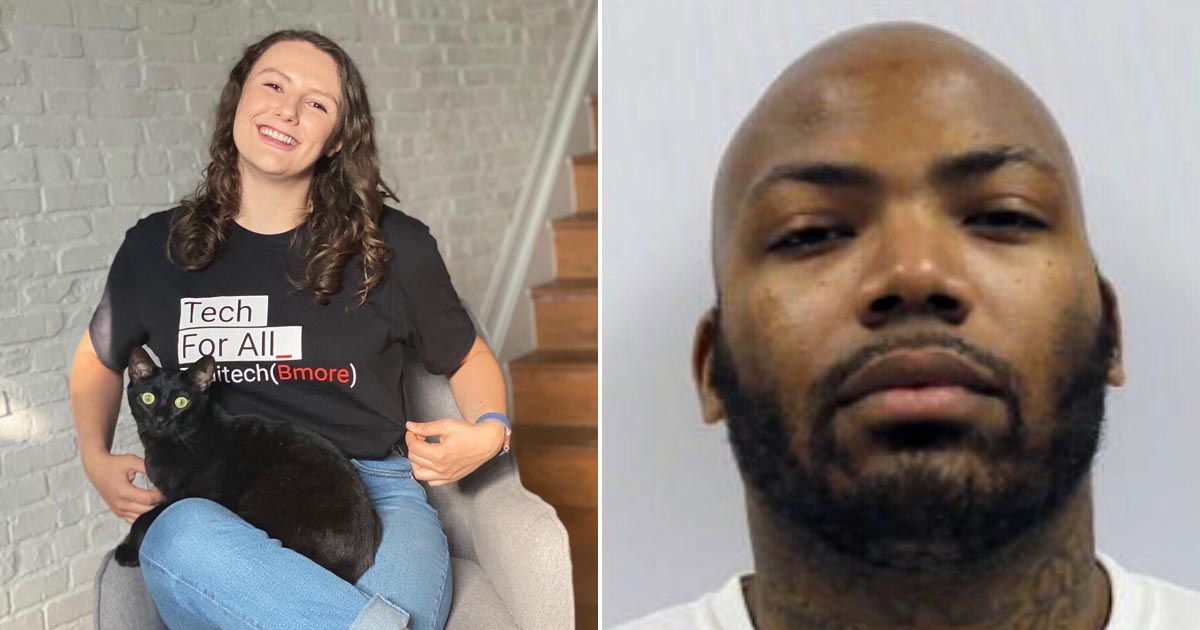 Police Name Suspect in Murder of Tech CEO, 26, in Her Baltimore Apartment — He Was Freed Early by Soros-Backed DA
The prime suspect in the brutal murder of Baltimore tech CEO Pava LaPere may have struck days earlier in a knifepoint sex assault and arson attack that left two people fighting for their lives, DailyMail reported.
Police issued an arrest warrant for Jason Billingsley on Tuesday afternoon along with a stark warning to the public that the convicted sex offender, 32, has a history of rape and violence.
Billingsley faces charges of first-degree murder, assault and reckless endangerment in the killing of 26-year-old LaPere, a rising star in tech who made the prestigious Forbes '30 Under 30′ list.
The 6ft 4, 305lbs suspect had been jailed for 30 years in 2015, was set free by progressive, George Soros-backed District Attorney Marilyn Mosby in October 2022 – just seven years into his sentence. It is unclear why he was released so swiftly.
LaPere was found dead on Monday morning at her Baltimore apartment with blunt force injuries that one veteran officer described to DailyMail.com as 'absolutely brutal – some of the worst I've seen.'
Announcing the warrant for Billingsley's capture, Acting Baltimore Police Commissioner Richard Worley said the 'repeat violent offender' is a suspect in 'at least one other case,' without elaborating.
'BPD's Special Investigations Section is working to determine potential connections to Billingsley and other cases,' the police said.
DailyMail.com revealed detectives are probing possible links to an assault and arson attack in West Baltimore on September 19 that left two people in critical condition and a child in the hospital.
The incident began when firefighters responded to smoke billowing from the basement of a townhouse at 9:24am.
They rescued a man and a woman, both aged 26, who had burns and 'multiple injuries', along with a five-year-old child found suffering from smoke inhalation.
A police source told DailyMail.com the attacker had initially targeted the woman, sexually assaulting her and slashing at her throat with a knife.
Asked if Billingsley was considered a suspect, a spokeswoman for the Baltimore Police Department told DailyMail.com: 'We can't confirm that.'
She said of the arson incident: 'Officers located a 26-year-old male and an adult female, suffering from multiple injuries. On the upper level of the home, fire personnel located a five-year-old child, unharmed.'
Medics arrived to the scene and transported the victims to area hospitals where the adult male and female were both listed in critical condition.
Billingsley was described on Tuesday as 'a repeat violent offender', and a suspect in at least one other case.
'He will kill, and he will rape,' said Richard Worley, the police commissioner, at a press conference on Tuesday afternoon.
Billingsley is 'armed and dangerous,' and locals should stay alert, said Worley.
'To Jason Billingsley: I hope you are watching,' he added.
'Every single police officer in Baltimore and the state of Maryland is out there looking for you. We will find you, and we will prosecute you to the full extent of the law. So please turn yourself in.'
Billingsley has a long criminal history, dating back to 2009 when he was arrested for robbery and assault in the second degree.
He was arrested in 2011, and again in 2013, for multiple charges to include sex offense, 2nd degree assault charges and robbery.
In 2015 he was given a 30-year prison sentence, with all but 14 years suspended, and served time at Maryland Correctional Institution in Hagerstown.
It is unclear what he was jailed for.
Mosby is no longer the DA in Baltimore, having been replaced in January 2023 by Ivan Bates, who reversed her non-prosecution policy for low-level offenses like drug possession, prostitution, and trespassing on his first day in office.
Mosby ran her reelection campaign on her record of reducing the population behind bars, holding police officers accountable for their actions, and reviewing convictions for potential exoneration.
She fired a long list of veteran prosecutors upon taking office, including a 20-year veteran in the middle of an armed robbery trial against a violent repeat offender.
She instead hired young, inexperienced lawyers to fill the posts, MetroVoice News reported.
In January 2022, Mosby was indicted on federal charges of perjury and making false mortgage applications, having allegedly made false applications to withdraw retirement money to purchase a vacation home in Florida.
Mosby has pleaded not guilty on all charges, and is currently scheduled to go on trial in November.

⬇️ Top Picks for You ⬇️
Senate Democrats Authorize Supreme Court Ethics Subpoenas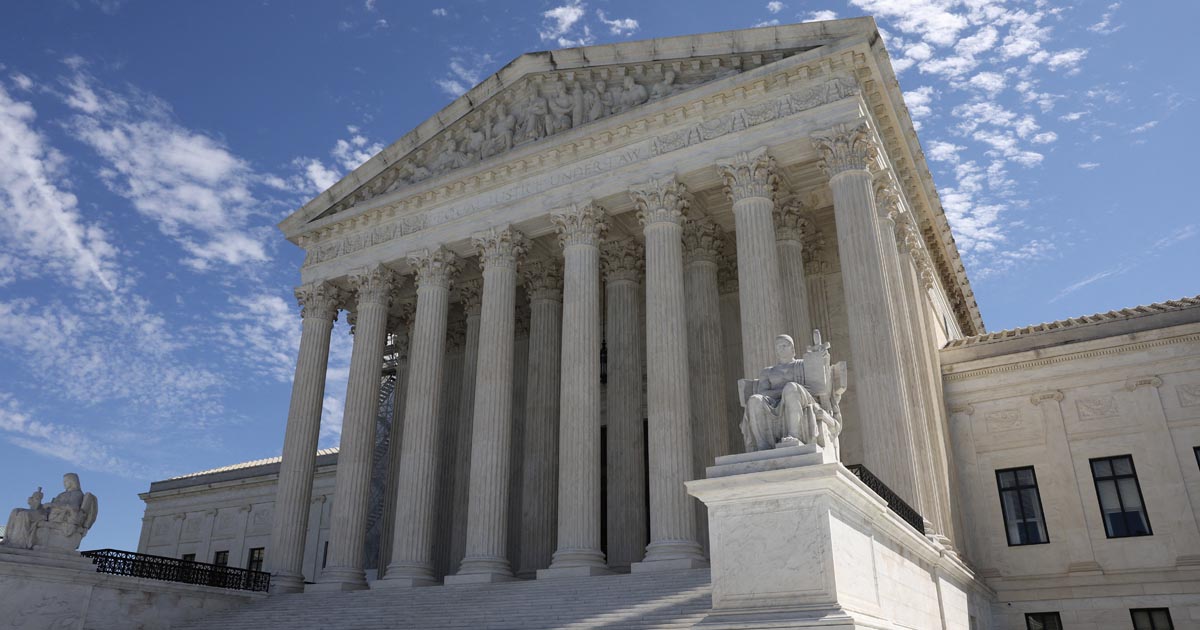 A Democratic-led U.S. Senate panel on Thursday authorized subpoenas to two influential conservatives – Harlan Crow and Leonard Leo – as part of an ethics inquiry spurred by reports of undisclosed largesse directed to some conservative Supreme Court justices.
The Judiciary Committee voted to authorize the subpoenas for Crow, a billionaire Republican donor and benefactor of conservative Justice Clarence Thomas, and Leo, a legal activist who was instrumental in compiling Republican former President Donald Trump's list of potential Supreme Court nominees.
Republican senators walked out of the contentious committee meeting in protest while Democrats cast votes. Some Republicans later questioned the vote's legitimacy, accusing Democrats of violating procedural rules.
"The subpoena clearly wasn't legal," Republican Senator John Kennedy, a committee member, said after the vote.
Senator Dick Durbin, the panel's chairman, said subpoenas were necessary due to the refusal by Crow and Leo for months to voluntarily comply with its previous requests for information. This included itemized lists of all gifts, transportation and lodging provided to any Supreme Court justice.
Durbin also renewed his criticism of a new code of conduct announced by the court on Nov. 13 and promised to continue to pursue the committee's ethics investigation.
"Without an enforcement mechanism, this code of conduct, while a step in a positive direction, cannot restore the public's faith in the court," Durbin said.
Senator Lindsey Graham, the committee's top Republican, told the meeting that Democrats were engaged in a "jihad" against the Supreme Court, whose 6-3 conservative majority has handed major defeats to liberals in recent years on matters including abortion, gun rights and student debt relief.
"When you say you don't want to destroy the Roberts Court, I don't believe you," Graham said, referring to the court under the leadership of conservative Chief Justice John Roberts. "I don't believe a word you're saying."
The committee vote authorized Durbin to issue the subpoenas, which he could do unilaterally, according to a Democratic committee staffer.
If the subpoena recipients fail to comply, Democrats would need 60 votes in the 100-seat Senate to initiate a civil enforcement action, meaning they would need the support of some Republicans. The Democrats also would have the option to make a referral to the U.S. Justice Department, which could choose to pursue criminal contempt proceedings against the subpoena recipients.
Lawyers for Leo and Crow in letters to the committee have criticized the committee's information requests as lacking a proper legal justification. Crow's lawyer had proposed turning over a narrower range of information but Democrats rebuffed that offer, according to the panel's Democratic members.
The news outlet ProPublica reported this year on Thomas's failure to disclose luxury trips and real estate transactions involving Crow, a Texas businessman.
The outlet also reported that Leo helped organize a luxury fishing trip in Alaska attended by conservative Justice Samuel Alito, who failed to disclose taking a private jet provided by billionaire hedge fund manager Paul Singer. Trump chose all three of his appointees to the court from lists of candidates that Leo played a key role in drawing up.
Thomas has said he believed the Crow-funded trips were "personal hospitality" and thus exempt from disclosure requirements, and that his omission of the real estate transaction was inadvertent.
Alito, regarding the flight, said that Singer had "allowed me to occupy what would have otherwise been an unoccupied seat."