A surgeon dubbed Dr Frankenstein has candidly revealed the downsides of performing genital re-shaping surgeries on transgender children and adults, in a video which has since been deleted.
In the video, Dr Blair Peters, a self-described 'queer surgeon' with 'he/they' pronouns, pink hair and a 'passion' for genital surgeries, says patients face fertility, sexual pleasure and other lifelong post-op complications.
Perhaps more concerning is how Dr Peters — who works at one of America's most progressive hospitals — presents his procedures, some of which involve robotics, as experimental.
He says he's 'figuring out what works' and that his team will know more in the next 'five-to-10 years.'
Surgically altering male and female genitals to match those of the opposite sex, or simply removing patients' privates altogether, are widely understood to be tough and problematic procedures.
Advocates of gender-affirming care, as it is known, say they're rare but vital for some trans people. Critics say they should be banned, especially for kids, and that patients need counselling, not cutting.
Dr Peters, a highly-rated plastic surgeon at Oregon Health and Science University (OHSU), made the admissions in a 37-minute interview with Dr Brianna Durand, of Empower Physiotherapy in Seattle.
Here's the interview w/ Dr. Blair Peters, in full. He & his interviewer admit–quite openly–how little gender docs know about the outcomes for medically-transitioned minors

"We'll know more in 5-10 years." It will be "fascinating" to see how these young people fare. pic.twitter.com/yZlUd4Oe6H

— 4thWaveNow (@4th_WaveNow) July 9, 2023
The original video post from last year appears to have been deleted, but then retrieved from an archive and shared recently on social media. Viewers called the procedures 'evil' and compared them to Nazi-era experiments.
The conservative scholar Christopher Rufo likened Dr Peters to another clinician, the fictional experimenter who builds a monster from body parts in Mary Shelley's 1818 novel, Frankenstein.
OHSU's gender clinic is well regarded among trans patients; wait times for some procedures stretch to as long as two years.
In the video, Dr Peters describes advances being made in phalloplasties and vaginoplasties, including by using a robot controlled by a second surgeon to build a 'neo-vagina' from penis and scrotum tissue.
He also describes wholesale genital removals for non-binary patients, an increasingly popular procedure known as 'nullification.'
Controversially, he addresses the 'handful of puberty-suppressed adolescents' undergoing genital surgeries at OHSU — referring to minors who have taken puberty blockers to delay their growth spurt.
With those boy-to-girl transitioners, he said, surgeons 'don't have enough tissue' to build the neo-vagina and must graft skin from elsewhere.
'We're kind of learning and figuring out what works,' said Dr Peters.
Patients frequently have problems after surgery, added the doctor.
They can suffer 'rectal injury and urinary incompetence,' he said. Others struggle to achieve 'sexual satisfaction' from altered body parts and have worse chances of 'future childbearing.'
Some have a 'really demanding post-operative care process,' he added.
Pretty much every male-to-female genital surgery recipient sees their neo-vagina canal shorten over time, he said.
'We've seen patients coming back even 20-plus years out from a vaginoplasty that have something happened in their life, that they just don't dilate, and aren't having sex for a year, and they will lose a lot of a lot of depth,' said Dr Peters.
In the US, Republicans have sought to ban puberty blockers, hormones, or surgeries for minors in about 20 states this year. Sweden, Finland, the UK, and other European countries have restricted or halted trans surgeries for kids.

⬇️ Top Picks for You ⬇️
Senate Democrats Authorize Supreme Court Ethics Subpoenas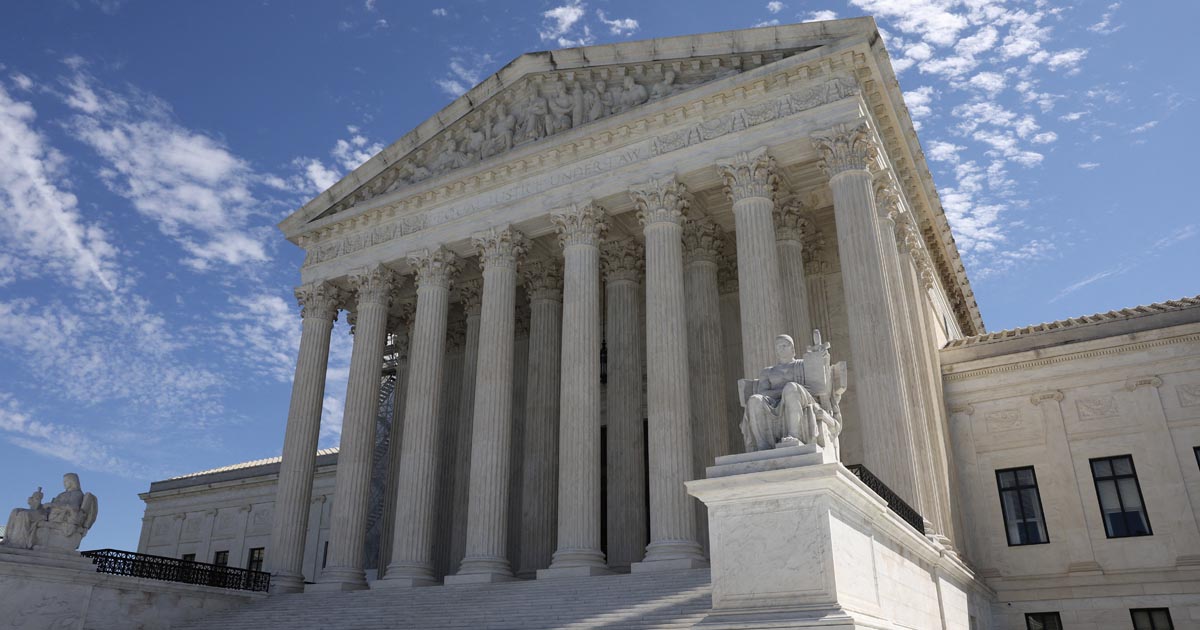 A Democratic-led U.S. Senate panel on Thursday authorized subpoenas to two influential conservatives – Harlan Crow and Leonard Leo – as part of an ethics inquiry spurred by reports of undisclosed largesse directed to some conservative Supreme Court justices.
The Judiciary Committee voted to authorize the subpoenas for Crow, a billionaire Republican donor and benefactor of conservative Justice Clarence Thomas, and Leo, a legal activist who was instrumental in compiling Republican former President Donald Trump's list of potential Supreme Court nominees.
Republican senators walked out of the contentious committee meeting in protest while Democrats cast votes. Some Republicans later questioned the vote's legitimacy, accusing Democrats of violating procedural rules.
"The subpoena clearly wasn't legal," Republican Senator John Kennedy, a committee member, said after the vote.
Senator Dick Durbin, the panel's chairman, said subpoenas were necessary due to the refusal by Crow and Leo for months to voluntarily comply with its previous requests for information. This included itemized lists of all gifts, transportation and lodging provided to any Supreme Court justice.
Durbin also renewed his criticism of a new code of conduct announced by the court on Nov. 13 and promised to continue to pursue the committee's ethics investigation.
"Without an enforcement mechanism, this code of conduct, while a step in a positive direction, cannot restore the public's faith in the court," Durbin said.
Senator Lindsey Graham, the committee's top Republican, told the meeting that Democrats were engaged in a "jihad" against the Supreme Court, whose 6-3 conservative majority has handed major defeats to liberals in recent years on matters including abortion, gun rights and student debt relief.
"When you say you don't want to destroy the Roberts Court, I don't believe you," Graham said, referring to the court under the leadership of conservative Chief Justice John Roberts. "I don't believe a word you're saying."
The committee vote authorized Durbin to issue the subpoenas, which he could do unilaterally, according to a Democratic committee staffer.
If the subpoena recipients fail to comply, Democrats would need 60 votes in the 100-seat Senate to initiate a civil enforcement action, meaning they would need the support of some Republicans. The Democrats also would have the option to make a referral to the U.S. Justice Department, which could choose to pursue criminal contempt proceedings against the subpoena recipients.
Lawyers for Leo and Crow in letters to the committee have criticized the committee's information requests as lacking a proper legal justification. Crow's lawyer had proposed turning over a narrower range of information but Democrats rebuffed that offer, according to the panel's Democratic members.
The news outlet ProPublica reported this year on Thomas's failure to disclose luxury trips and real estate transactions involving Crow, a Texas businessman.
The outlet also reported that Leo helped organize a luxury fishing trip in Alaska attended by conservative Justice Samuel Alito, who failed to disclose taking a private jet provided by billionaire hedge fund manager Paul Singer. Trump chose all three of his appointees to the court from lists of candidates that Leo played a key role in drawing up.
Thomas has said he believed the Crow-funded trips were "personal hospitality" and thus exempt from disclosure requirements, and that his omission of the real estate transaction was inadvertent.
Alito, regarding the flight, said that Singer had "allowed me to occupy what would have otherwise been an unoccupied seat."