'Real Genius' Actor Caught in Child Predator Sting, Accused of Trying to Meet 14-Year-Old Girl for Sex
A Hollywood actor who starred in Real Genius and Karate Kid III has been caught in a pedophile sting by social media vigilantes.
Gabriel Jarret, 53, allegedly sent sexually explicit messages to a person he thought was a 13-year-old girl – but was in fact a decoy account set up by Creep Catcher Unit, an organization that tries to expose predators online.
Jarret, who played Mitch Taylor alongside Val Kilmer in the 1985 hit teen comedy Real Genius, planned to meet with the supposed teen on Sunday night in Santa Monica, California, according to screenshots of messages shared exclusively with DailyMail.com.
But waiting for him was the 'CC Unit' frontman who goes by the alias 'Ghost', and a cameraman. They confronted Jarret on his messages and posted the footage online, but it has since been deleted.
While being filmed, Jarret told CC Unit he thought the girl was actually 18, and he was only meeting her to tell her to stop messaging him.
The vigilantes told DailyMail.com they had been texting with him under the guise of an underage teenage girl for over a year.
Jarret has had movie roles in Apollo 13 and Last Days, as well as appearances in TV shows 21 Jump Street, L.A. Law, Party of Five and The West Wing. He also fronted LA-based rock band The Unknown.
His alleged teen messages began in May last year. The decoy account 'Cindy' told him 'I'm 13 years old', and later that she had turned 14 and was a 'freshman' and that she 'can't wait to get my driving permit'.
Jarret, whose real last name is Kronsberg, then allegedly asked her 'did u f**k' boys she'd met online, told her 'how hard my c**k is when chatting with u', and that he wanted to 'lick all around u r p***y', according to the screenshots.
When confronted on camera, he denied sending the disgusting messages.
'I'm not meeting a 13-year-old girl,' he told Ghost in the tense conversation. 'I've got someone that was calling me again and again, and I told her again and again, er, you know, you need to stop this. And she started getting insistent, whatever. And I'm here to tell her to stop.
'She said she was 18.'
The vigilantes sent the video and other evidence to Santa Monica detectives on Sunday after their confrontation with Jarret.
The text messages CC Unit shared with DailyMail.com begin on May 26 2022. Jarret appears to write 'Hey Cindy. How u doin Bbgurl….. ?' She replied: 'Hii. What's up.'
In another message she wrote 'I'm 13 years old in LA,' and 'I'm 13 in Los Angeles'. He appeared to reply: 'I understand that…….but does that mean you'd rather not talk?'
The phone number CC Unit was texting with is the same as the number Jarret previously wrote on Los Angeles court documents in 2018.
The texts allegedly show him grooming the supposed 13-year-old, asking her about other sexual experiences.
'Have you had any new experiences? […] Please don't be shy….. You will not shock me and I will not judge u,' he allegedly wrote about her described date with another boy. 'Did u f**k? And or was he any good?'
Later during their year-long texting spree, the decoy account wrote: 'I'm a freshman now. I'm 14 years old. Can't wait to get my driving permit tho. I still live in Santa Monica.' He replied: 'Lol….that is awesome….see you're getting there…..good for you.'
Other messages show the two appeared to move their conversation to the app Kik.
Jarret's alleged account has a picture of him, the username Manticor Typhon and handle 'nicademus700' – which matches email addresses linked to Jarret.
He appeared concerned about getting caught meeting with the supposed teen.
'It's not completely safe… That's my point why can't you just prepare yourself for what you wanna do and then we'll meet up,' he wrote. 'It's my freedom.
'You tell me what you want to be prepared for I will confirm it… That way I can stay safer.'
It is not the first time the Hollywood star has been embroiled in pedophile allegations.
According to court documents, Jarret's ex-girlfriend Jennifer Alfano accused him of being a pedophile, drug dealer and rapist in 2018 during an altercation at his apartment which led to him taking out a restraining order against her.

⬇️ Top Picks for You ⬇️
Senate Democrats Authorize Supreme Court Ethics Subpoenas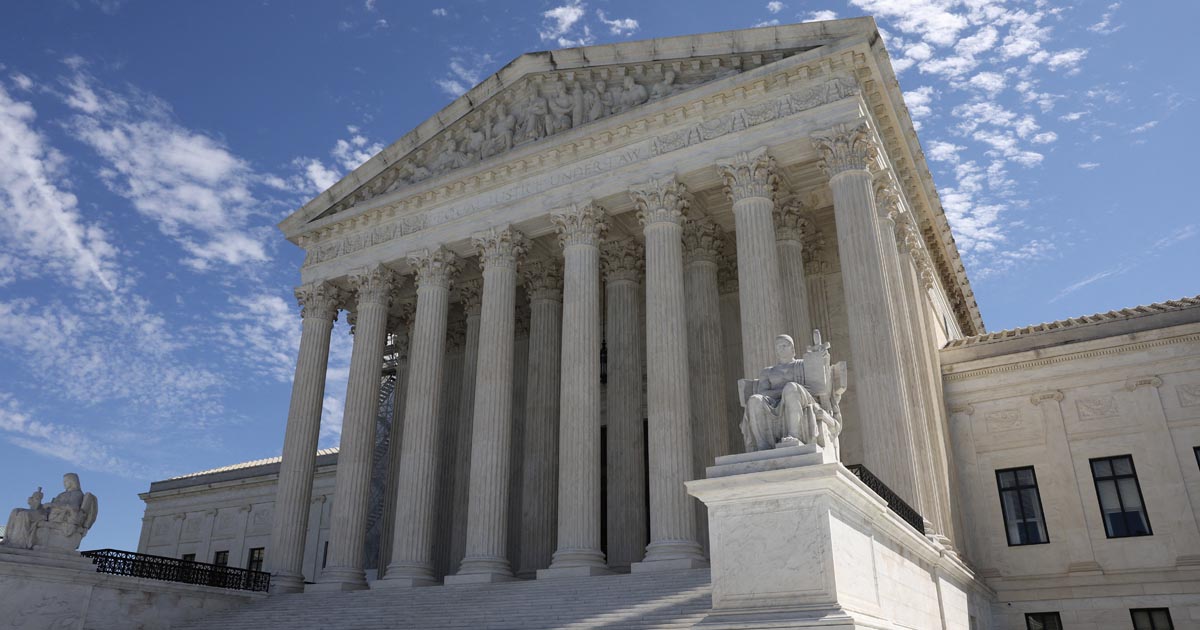 A Democratic-led U.S. Senate panel on Thursday authorized subpoenas to two influential conservatives – Harlan Crow and Leonard Leo – as part of an ethics inquiry spurred by reports of undisclosed largesse directed to some conservative Supreme Court justices.
The Judiciary Committee voted to authorize the subpoenas for Crow, a billionaire Republican donor and benefactor of conservative Justice Clarence Thomas, and Leo, a legal activist who was instrumental in compiling Republican former President Donald Trump's list of potential Supreme Court nominees.
Republican senators walked out of the contentious committee meeting in protest while Democrats cast votes. Some Republicans later questioned the vote's legitimacy, accusing Democrats of violating procedural rules.
"The subpoena clearly wasn't legal," Republican Senator John Kennedy, a committee member, said after the vote.
Senator Dick Durbin, the panel's chairman, said subpoenas were necessary due to the refusal by Crow and Leo for months to voluntarily comply with its previous requests for information. This included itemized lists of all gifts, transportation and lodging provided to any Supreme Court justice.
Durbin also renewed his criticism of a new code of conduct announced by the court on Nov. 13 and promised to continue to pursue the committee's ethics investigation.
"Without an enforcement mechanism, this code of conduct, while a step in a positive direction, cannot restore the public's faith in the court," Durbin said.
Senator Lindsey Graham, the committee's top Republican, told the meeting that Democrats were engaged in a "jihad" against the Supreme Court, whose 6-3 conservative majority has handed major defeats to liberals in recent years on matters including abortion, gun rights and student debt relief.
"When you say you don't want to destroy the Roberts Court, I don't believe you," Graham said, referring to the court under the leadership of conservative Chief Justice John Roberts. "I don't believe a word you're saying."
The committee vote authorized Durbin to issue the subpoenas, which he could do unilaterally, according to a Democratic committee staffer.
If the subpoena recipients fail to comply, Democrats would need 60 votes in the 100-seat Senate to initiate a civil enforcement action, meaning they would need the support of some Republicans. The Democrats also would have the option to make a referral to the U.S. Justice Department, which could choose to pursue criminal contempt proceedings against the subpoena recipients.
Lawyers for Leo and Crow in letters to the committee have criticized the committee's information requests as lacking a proper legal justification. Crow's lawyer had proposed turning over a narrower range of information but Democrats rebuffed that offer, according to the panel's Democratic members.
The news outlet ProPublica reported this year on Thomas's failure to disclose luxury trips and real estate transactions involving Crow, a Texas businessman.
The outlet also reported that Leo helped organize a luxury fishing trip in Alaska attended by conservative Justice Samuel Alito, who failed to disclose taking a private jet provided by billionaire hedge fund manager Paul Singer. Trump chose all three of his appointees to the court from lists of candidates that Leo played a key role in drawing up.
Thomas has said he believed the Crow-funded trips were "personal hospitality" and thus exempt from disclosure requirements, and that his omission of the real estate transaction was inadvertent.
Alito, regarding the flight, said that Singer had "allowed me to occupy what would have otherwise been an unoccupied seat."