Billionaire Michael Bloomberg wants to expand his media empire — and is interested in buying either Dow Jones, the parent company of the Wall Street Journal, or the Washington Post, according to a report.
Citing sources "familiar with Bloomberg's thinking," Axios reported Friday that Bloomberg wants to expand his namesake media empire and sees Rupert Murdoch's Dow Jones as a perfect fit.
While the former mayor of New York sees a Dow Jones acquisition as "ideal," he also would be interested in acquiring the Washington Post if owner Jeff Bezos is interested in selling, believing the combination would create "a formidable potential competitor to the New York Times," according to the report.
The combination of Dow Jones and Bloomberg Media would create a business news juggernaut, bringing together Bloomberg News and its lucrative terminal business with Dow Jones, the publisher of financial titles such as the Wall Street Journal, Barron's and MarketWatch.
Dow Jones is owned by News Corp., which also owns the New York Post. Axios said Bloomberg has yet to approach Murdoch about his interest, and has not engaged any third parties, such as bankers, to evaluate the opportunity.
A rep for Bloomberg dismissed the speculation and said: "There's nothing to comment on."
"The Washington Post is not for sale," a company spokesperson said.
News Corp declined to comment.
As for Bezos, Bloomberg is friendly with the Amazon founder but "not close," a source said.
The Washington Post is expected to lose money this year after losing web subscribers following a Trump-era subscription surge. Last week, the company said it expects to impose layoffs in the first quarter of 2023.
Two big software initiatives under Bezos — who bought the paper in 2013 for $250 million — have been sidelined and could be sold, which has led some to "wonder how invested Bezos continues to be in the property," Axios reported.
According to Axios, Bloomberg, who is close to Murdoch, believes efforts to merge News Corp. and its sister company Fox Corp. "will fail, creating a possible opening."
Activist investor Irenic Capital Management, which holds 2% of News Corp.'s Class B shares, said last month that it would rather News Corp. spin off parts of its business, such as its real estate platform or Dow Jones, to unlock value for investors.

⬇️ Top Picks for You ⬇️
Biden Dog Bites Another Secret Service Agent; 11th Incident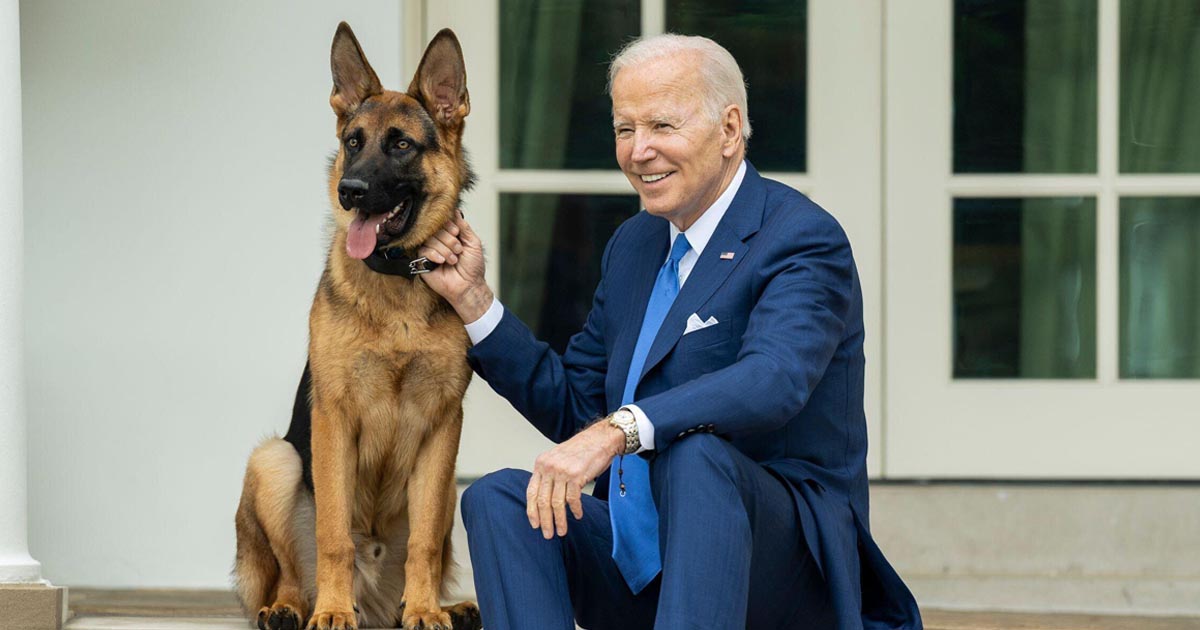 President Joe Biden's younger dog, Commander, bit another US Secret Service agent at the White House Monday evening, CNN has learned, the 11th known biting incident involving the 2-year-old German Shepherd.
"Yesterday around 8 p.m., a Secret Service Uniformed Division police officer came in contact with a First Family pet and was bitten. The officer was treated by medical personnel on complex," USSS chief of communications Anthony Guglielmi told CNN in a statement.
The injured officer spoke with Secret Service Uniformed Division Chief Alfonso M. Dyson Sr. on Tuesday and is doing OK, Guglielmi said.
Commander has been involved in at least 11 biting incidents at the White House and in Delaware, according to CNN reporting and US Secret Service email correspondence, including a November 2022 incident where an officer was hospitalized after the dog clamped down on their arms and thighs.
White House officials said in July that the Bidens were working through new training and leashing protocols for the family pet following the incidents.
Asked by CNN whether the new training had taken place or if any further action would be sought, Elizabeth Alexander, communications director for the first lady, said in a statement that "the First Family continues to work on ways to help Commander handle the often unpredictable nature of the White House grounds."
"The President and First Lady are incredibly grateful to the Secret Service and Executive Residence staff for all they do to keep them, their family, and the country safe," she continued.
Another of Biden's dogs, Major, was involved in biting incidents at the White House. The German Shepherd later moved out of the White House, and Commander arrived at the White House in 2021.
The July email correspondence, obtained through Freedom of Information Act requests by the conservative group Judicial Watch, reflected 10 incidents.
In one incident in October, first lady Dr. Jill Biden "couldn't regain control" of the dog as it charged a member of Secret Service staff.
"I believe it's only a matter of time before an agent/officer is attacked or bit," the staff member warned in an email.
While Secret Service agents are not responsible for the handling of the first family's pets, they can come into frequent contact with the animals.
"This isn't a Secret Service thing. This is a this is a workplace safety issue," CNN contributor and former USSS agent Jonathan Wackrow told CNN.
"There's uniqueness here where it's the residence of the president of the United States, but it's also the workplace for hundreds, thousands of people. And you can't bring a hazard into the workplace. And that's what is essentially happening with this dog. One time you can say it's an accident, but now multiple incidents, it's a serious issue," he added.
Wackrow called it a "significant hazard" for agents on duty at the White House residence.
"I'm sure that the Bidens love the dog. I'm sure that it's a member of the family like every dog is, but you're creating a significant hazard to those who support you – support the office of the president," he said.