A recent report revealed where Americans moved to last year — and the top places that they left.
Allied Van Lines' Magnet States Report from 2022 revealed information regarding how Americans are moving around the country. It showed that fewer people packed up and moved last year than they did the years before in 2021 and 2020. Moves in general went down in each state across the nation, which led to a 20% drop over the course of 2022.
In 2022, the top states for Americans to move to included Arizona, which led the pack, followed by South Carolina, North Carolina, Tennessee, and Texas. The major cities people wanted to move to started with Tucson, Arizona, followed by Sarasota, Florida; Charlotte, North Carolina; Austin, Texas; and Nashville, Tennessee.
Americans were also leaving certain states more than others. Illinois in the top spot, with California, New Jersey, Michigan, and Pennsylvania coming in next.
The top cities that Americans got out of were New York, New York; Anaheim, California; San Diego, California; Chicago, Illinois; and Riverside, California.
Americans were most likely to move on Tuesdays during the week, followed by Wednesdays and Fridays. Most moved in June, followed by July and August.
The report noted that there were also not many major city regions that experienced a significant bump in population last year as more people decided to pack up and head to the suburbs rather than live in the cities.
Some of the cities that are seeing a major bump in residents also saw a spike in home prices because of the increase. However, the cities where people left also had high prices.
New York City's average home costs 119% more than the average across the country. Riverside, Anaheim, and San Diego also have home prices that are more than the average. Chicago, for one, does not. Its home costs are under the national average, but that could mean that other issues like crime and cost are pushing people out of the city.
According to Neighborhood Scout, Anaheim, California, has a crime problem as well. Its crime index notes that it is safer than just 9% of cities in the United States. New York's crime index is 15, whereas Riverside's is 5, and San Diego's is 17. Chicago's crime index is also at a 9.
All of the top cities for people to move experienced an uptick in home prices, except for Tucson.
Prior to the pandemic, the report added, the majority of Americans were buying homes fifteen miles away from their previous houses. In the present day, however, they are purchasing homes fifty miles or more away from their prior residences.
A report by Extra Space Storage noted that they believe the housing market will be steadier this year, which could put many people in a situation where they are more able to move.

⬇️ Top Picks for You ⬇️
Biden Dog Bites Another Secret Service Agent; 11th Incident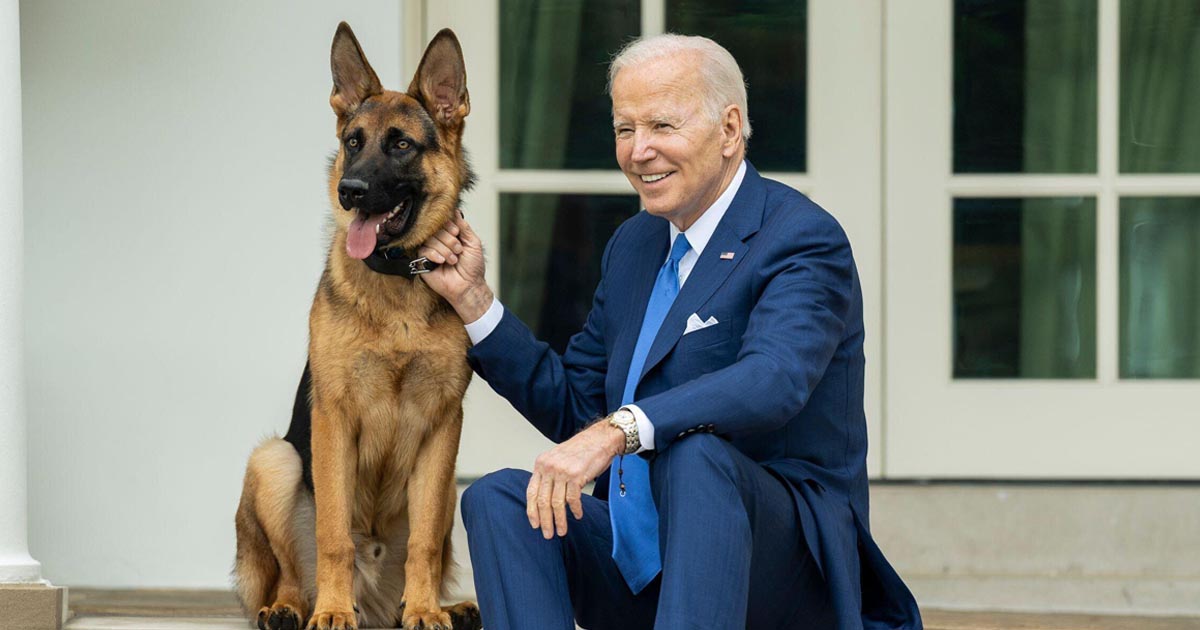 President Joe Biden's younger dog, Commander, bit another US Secret Service agent at the White House Monday evening, CNN has learned, the 11th known biting incident involving the 2-year-old German Shepherd.
"Yesterday around 8 p.m., a Secret Service Uniformed Division police officer came in contact with a First Family pet and was bitten. The officer was treated by medical personnel on complex," USSS chief of communications Anthony Guglielmi told CNN in a statement.
The injured officer spoke with Secret Service Uniformed Division Chief Alfonso M. Dyson Sr. on Tuesday and is doing OK, Guglielmi said.
Commander has been involved in at least 11 biting incidents at the White House and in Delaware, according to CNN reporting and US Secret Service email correspondence, including a November 2022 incident where an officer was hospitalized after the dog clamped down on their arms and thighs.
White House officials said in July that the Bidens were working through new training and leashing protocols for the family pet following the incidents.
Asked by CNN whether the new training had taken place or if any further action would be sought, Elizabeth Alexander, communications director for the first lady, said in a statement that "the First Family continues to work on ways to help Commander handle the often unpredictable nature of the White House grounds."
"The President and First Lady are incredibly grateful to the Secret Service and Executive Residence staff for all they do to keep them, their family, and the country safe," she continued.
Another of Biden's dogs, Major, was involved in biting incidents at the White House. The German Shepherd later moved out of the White House, and Commander arrived at the White House in 2021.
The July email correspondence, obtained through Freedom of Information Act requests by the conservative group Judicial Watch, reflected 10 incidents.
In one incident in October, first lady Dr. Jill Biden "couldn't regain control" of the dog as it charged a member of Secret Service staff.
"I believe it's only a matter of time before an agent/officer is attacked or bit," the staff member warned in an email.
While Secret Service agents are not responsible for the handling of the first family's pets, they can come into frequent contact with the animals.
"This isn't a Secret Service thing. This is a this is a workplace safety issue," CNN contributor and former USSS agent Jonathan Wackrow told CNN.
"There's uniqueness here where it's the residence of the president of the United States, but it's also the workplace for hundreds, thousands of people. And you can't bring a hazard into the workplace. And that's what is essentially happening with this dog. One time you can say it's an accident, but now multiple incidents, it's a serious issue," he added.
Wackrow called it a "significant hazard" for agents on duty at the White House residence.
"I'm sure that the Bidens love the dog. I'm sure that it's a member of the family like every dog is, but you're creating a significant hazard to those who support you – support the office of the president," he said.