Republican lawmakers have promised to take action after the sixth and latest installment of the "Twitter Files" alleged members of the FBI coordinated with Twitter executives to censor users and their tweets.
Substack writer Matt Taibbi dropped dozens of tweets about the new "Twitter Files" Friday that detailed the FBI's ties with the social media platform — a connection Rep. Matt Gaetz, R-Florida, said he will be asking the FBI about.
"[The] FBI has a lot to answer for after the latest drop of Twitter Files 6," Gaetz tweeted Friday.
During a segment of "Hannity," Rep. James Comer, R-Kentucky, similarly blasted the FBI.
"Anyone that cares about free speech should be outraged," Comer said. "Whether you're a Republican or a Democrat, this has to stop."
The GOP House Judiciary Committee account, which is managed by Rep. Jim Jordan, R-Ohio, added: "Does anyone still trust the FBI?"
Sen. Josh Hawley, R-Missouri, speculated the FBI's alleged interactions with Twitter could suggest they were working with Google and Facebook as well.
.@FBI has a lot to answer for after the latest drop of #TwitterFiles6 @Jim_Jordan @RepMikeJohnson @RepAndyBiggsAZ @RepDanBishop and I will be asking the questions.

Clear your calendar.

— Matt Gaetz (@mattgaetz) December 16, 2022
Does anyone still trust the FBI?

— House Judiciary GOP (@JudiciaryGOP) December 16, 2022
And if FBI used Twitter to censor, you bet they also used Google and Facebook

— Josh Hawley (@HawleyMO) December 16, 2022
Taibbi began the thread on Friday sharing screenshots of emails between former Twitter Trust and Safety Chief Yoel Roth and members of the FBI.
"The #TwitterFiles are revealing more every day about how the government collects, analyzes, and flags your social media content. Twitter's contact with the FBI was constant and pervasive, as if it were a subsidiary," Taibbi wrote. "Between January 2020 and November 2022, there were over 150 emails between the FBI and former Twitter Trust and Safety chief Yoel Roth… a surprisingly high number are requests by the FBI for Twitter to take action on election misinformation, even involving joke tweets from low-follower accounts."
Taibbi highlighted the FBI's own social media task force, which was established after the 2016 presidential election, assigned as many as "80 agents" to monitor social media activity in an effort to locate potential election interference.
The journalist shared an email from November 5, 2022, from the FBI's National Election Command Post to the agency's field office in San Francisco, where Twitter Headquarters is located, with a lengthy list of Twitter accounts that "may warrant additional action" as the accounts were "being utilized to spread misinformation about the upcoming election."
Another email on Nov. 6, shows FBI Agent Elvis Chan forwarded the list to "Twitter folks."
Taibbi also shared a Nov. 10 email sent to "Twitter contacts" from an FBI official listing multiple Twitter accounts that "may potentially constitute violations of Twitter's Terms of Service."
Some of the accounts included tweets that were posted as jokes, Taibbi highlighted, but they were apparently banned.
19.Agent Chan passed the list on to his "Twitter folks": pic.twitter.com/eXaZnC3I7y

— Matt Taibbi (@mtaibbi) December 16, 2022
"HELLO TWITTER CONTACTS": The master-canine quality of the FBI's relationship to Twitter comes through in this November 2022 email, in which "FBI San Francisco is notifying you" it wants action on four accounts: pic.twitter.com/LjgB6fxENo

— Matt Taibbi (@mtaibbi) December 16, 2022
In response to the "Twitter Files," a spokesperson for the FBI told Fox News Digital, their communication was part of an effort to ensure national security but that the FBI only offered the information to Twitter and allowed the private company to make its own decisions.
"The FBI regularly engages with private sector entities to provide information specific to identified foreign malign influence actors' subversive, undeclared, covert, or criminal activities," the spokesperson wrote. "Private sector entities independently make decisions about what, if any, action they take on their platforms and for their customers after the FBI has notified them."
House Republicans will get an opportunity to further question the FBI and intelligence officials, as well as others, when they are sworn in as the majority in January 2023. At that time, Republicans will lead committee majorities and gain the power to launch House investigations.

⬇️ Top Picks for You ⬇️
FBI Has 2 More Informant Files on Alleged Biden Corruption; 2 More Banks Subpoenaed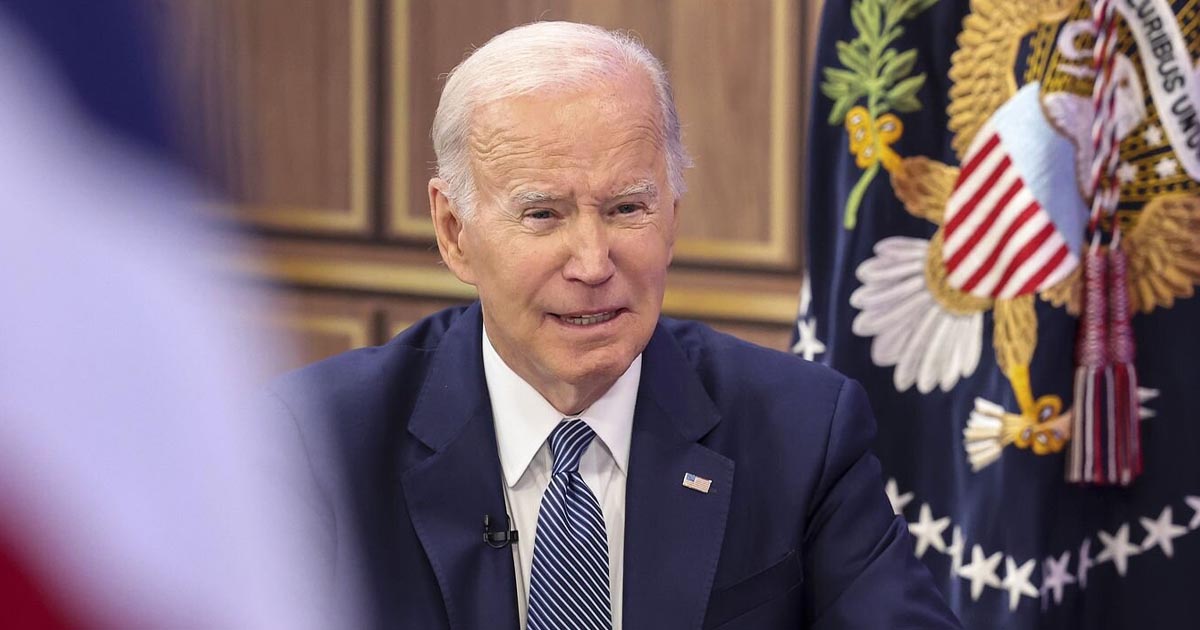 The FBI holds two more informant files on the Biden family's business ventures, triggering the House Oversight Committee on Friday to subpoena two more banks, Rep. Marjorie Taylor Greene (R-GA) exclusively told Breitbart News.
Greene, a member of the House Oversight Committee, said the FBI holds at least two more FD-1023 forms referenced in the FBI informant document reviewed by the Committee Thursday. Greene expects the Committee will work to review those forms next week.
On Thursday the committee viewed an FBI informant file that revealed the alleged existence of two pieces of evidence showing President Joe Biden received $5 million from Ukrainian energy company Burisma, Committee Republicans told reporters.
"He requested it, he and Hunter Biden requested $5 million each," Greene said. "'Pay me $5 million, pay my father $5 million, and we will take care of your problems for you,'" Greene described the alleged request the Bidens made of Burisma.
In 2015, Burisma was under suspicion of money laundering and public corruption. Prosecutor Victor Shokin investigated the case before his termination due to pressure applied by then-Vice President Joe Biden, who threatened to withhold $1 billion in U.S. aid from Ukraine if the Ukrainian government did not fire the prosecutor investigating Burisma.
In exchange for that, the informant file alleges, Joe Biden and Hunter Biden received $5 million each in small sums through separate bank accounts.
Joe Biden bragged about the firing during a 2018 appearance at the Council of Foreign Relations. "I said, 'I'm telling you, you're not getting the billion dollars.' I said, 'You're not getting the billion. I'm going to be leaving here in,' I think it was about six hours," Biden told the audience. "I looked at them and said, 'I'm leaving in six hours. If the prosecutor is not fired, you're not getting the money.' Well, son of a bitch. He got fired."
In connection with Biden's Burisma business deal, Greene told Breitbart News the House Oversight Committee issued two subpoenas Friday to compel information about the Bidens' Ukrainian transactions. Before Friday, the Committee subpoenaed at least four banks — Bank of America, Cathay Bank, JPMorgan Chase, and HSBC USA N.A –and one individual.
"We're giving out subpoenas for two more banks. And this has to do with bank accounts related to Ukraine. So, we're digging deeper into this," she said. "We were hoping to find, you know, actual transactions that relate to this 1023 form."
Greene described Thursday's inspection of the 1023 form. She told Breitbart News she took notes inside the secured area but had to leave the notes inside the secured room per FBI policy. Once she finished reviewing the documents and taking notes, she made a second batch of notes outside the secure area.
"But as soon as I filed my notes, it was really fresh in my mind, because I read it a couple times," she said. "So I made my own notes separately — in a separate room, not in the SCIF, but in a separate room."
"The form references two separate 1023 [forms]," she said, referring to two additional FD-1023 forms mentioned in the FBI informant document.
"It's on white paper, printed paper, eight by 11 normal paper. It looks like just a report," she said.
"The form is written in chronological time," Green continued. "The date of the 1023 that I read yesterday is June 30, 2020. But it tells chronological order, starting in 2015, 2016."
Greene believes the form is credible because the FBI believes the informant is credible. The informant is reportedly a "highly credible" FBI source with a history dating back to the Barack Obama administration.
"The FBI told us [that] they just think he's their best one," she said. "Everything he hands over is true. Everything he hands over is valuable. Everything he hands over is accurate."
In addition, Greene revealed the form indicated Hunter Biden's position on Burisma's board, in which he received about $80,000 per month, were monthly installments of a $5 million total cut owed Hunter Biden in the deal with his father.
"The reason why he was on the board, taking a ridiculous salary, and getting paid these side bribes was literally because his father is the Vice President of the United States. And Hunter and [Joe] Biden have a business partnership, where Hunter goes out —and he does the groundwork — in order for his father to make the decisions and the policy changes for — to get payment."
"He's [Joe Biden] on a telephone call talking about it, he's on video and an interview talking about it, where he literally withheld the U.S. aid from Ukraine and demanded that they fire Victor Shokin," Green said. "And it happened. It happened."
When a reporter questioned Joe Biden Thursday about the alleged $5 million payment, he jokingly responded, "Where's the money?"